Here are some photos from last night's Evening Standard Theater Awards in London. These are just awards given to theater productions in England, and they are not even equivalent to the Tonys. They tend to award smaller, more Englishy productions (The Book of Mormon was robbed!). You can read about last night's winners here – Helen Mirren and Kevin Spacey picked up awards and Damian Lewis was the MC of the event.
Anyway, since Tom Hiddleston goes to the opening of an envelope these days, he was there. I guess he presented, and he was there to do some advanced promotion for Coriolanus. I assume that's why he's growing out his facial hair too, which is a welcome relief. I prefer my Tommy with some scruff – he looks more manly and by that I mean he looks WAY more bangable. You know what would make these photos even better? VELVET. I can't believe Tommy has gone without velvet for so long. Do you think he rolls around his velvet bedspread, crying about Chris Hemsworth ruining the velvet? Tommy has also been tweeting about the typhoon in southeast Asia and he wants people to donate to UNICEF. I'm not mad at him, people should donate.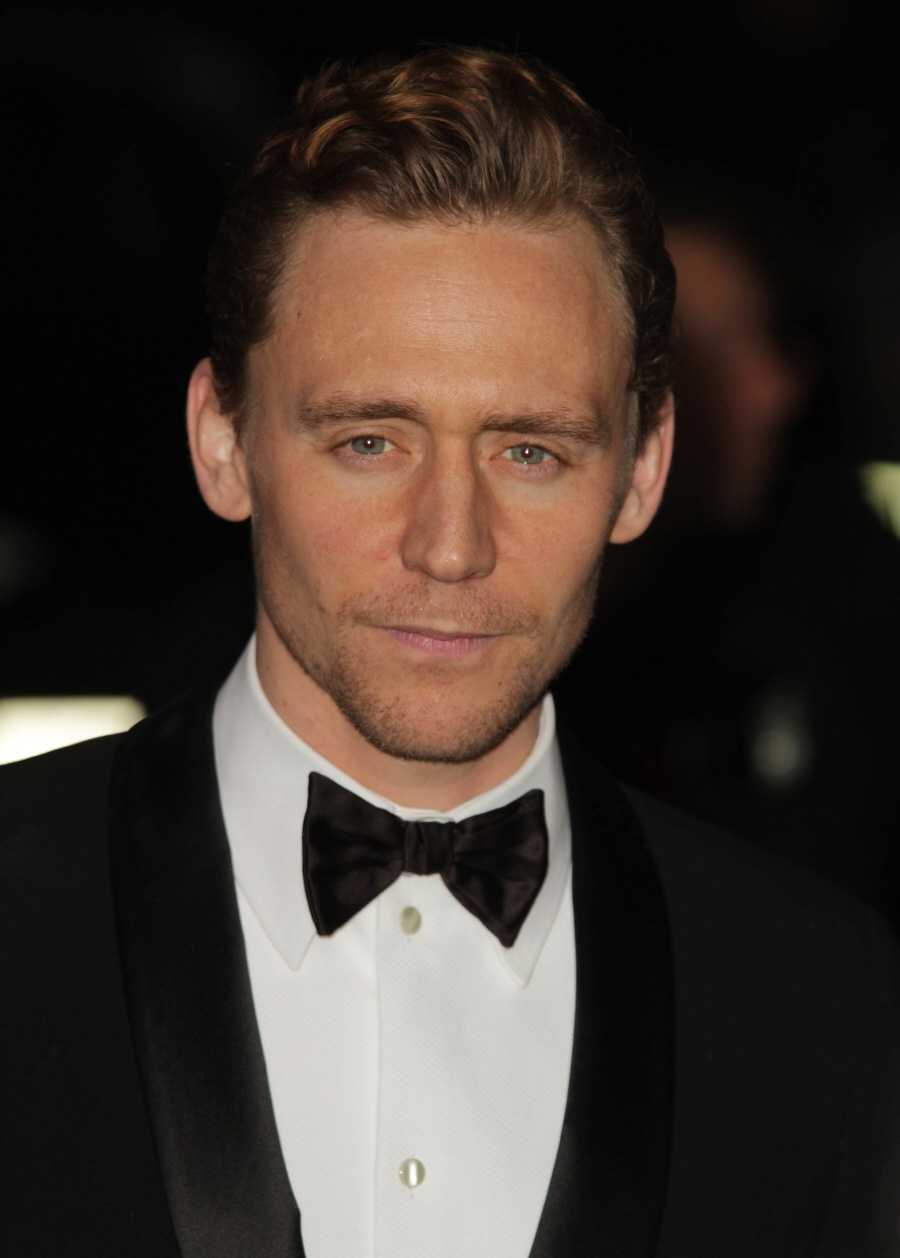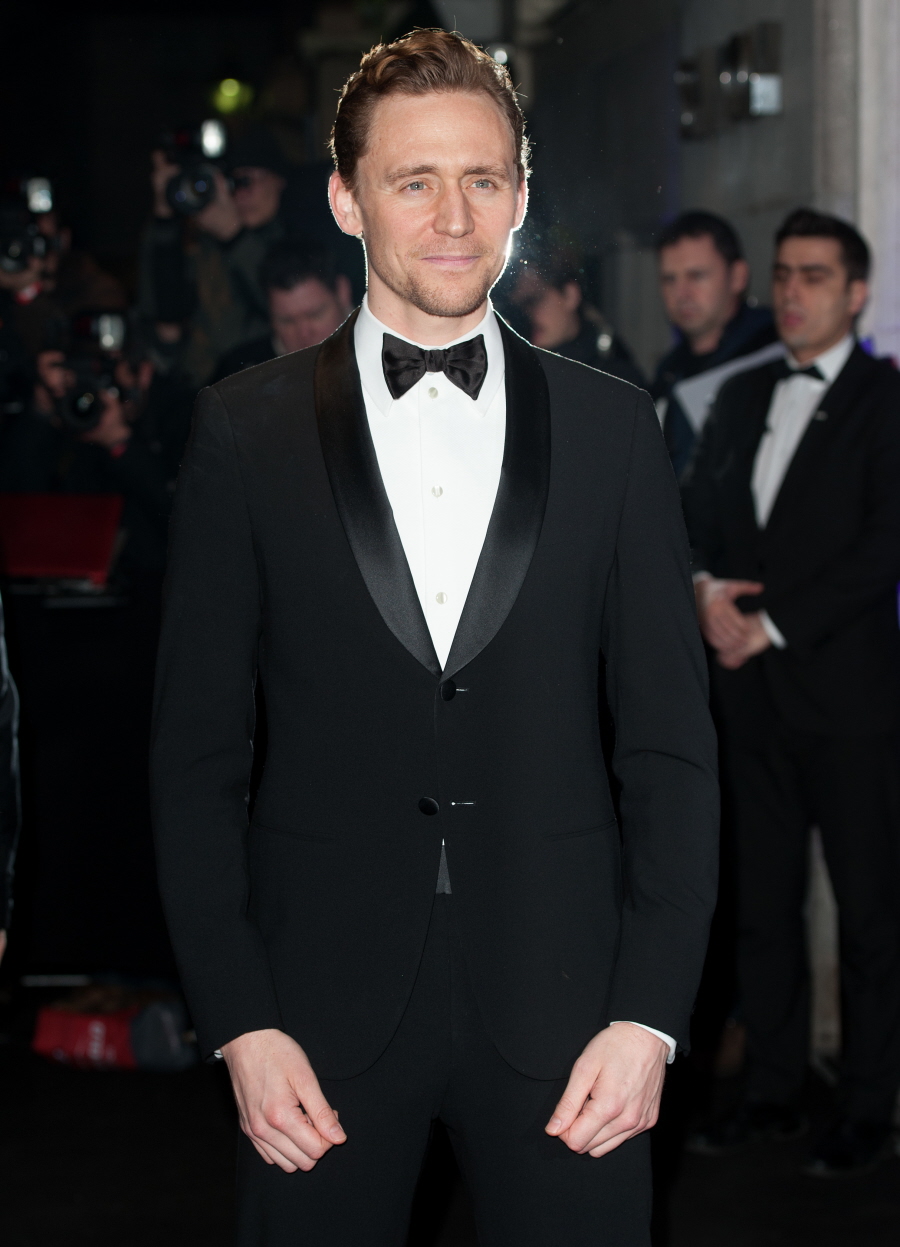 I'm also including photos of Helen Mirren, Damian Lewis, Kevin Spacey and Hugh Grant, just because. I love Helen's style. She has better style than women half her age.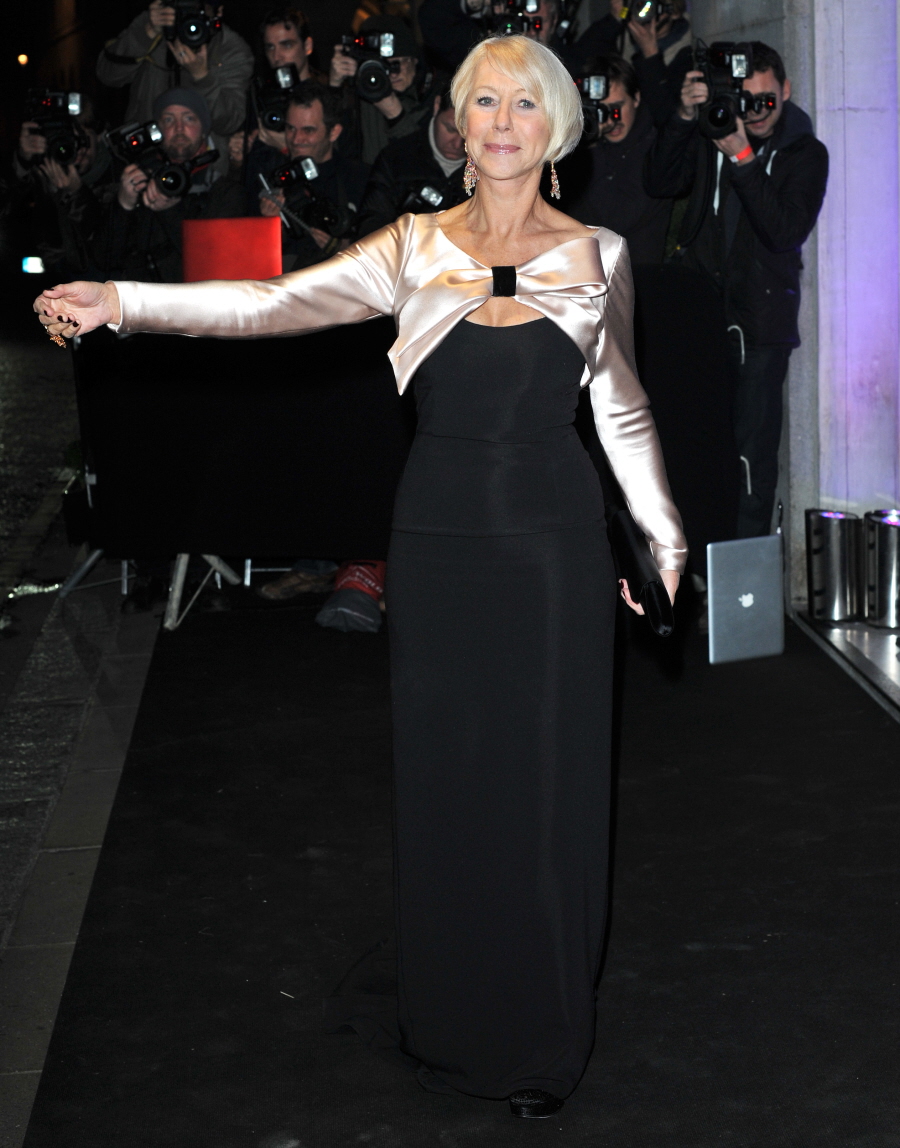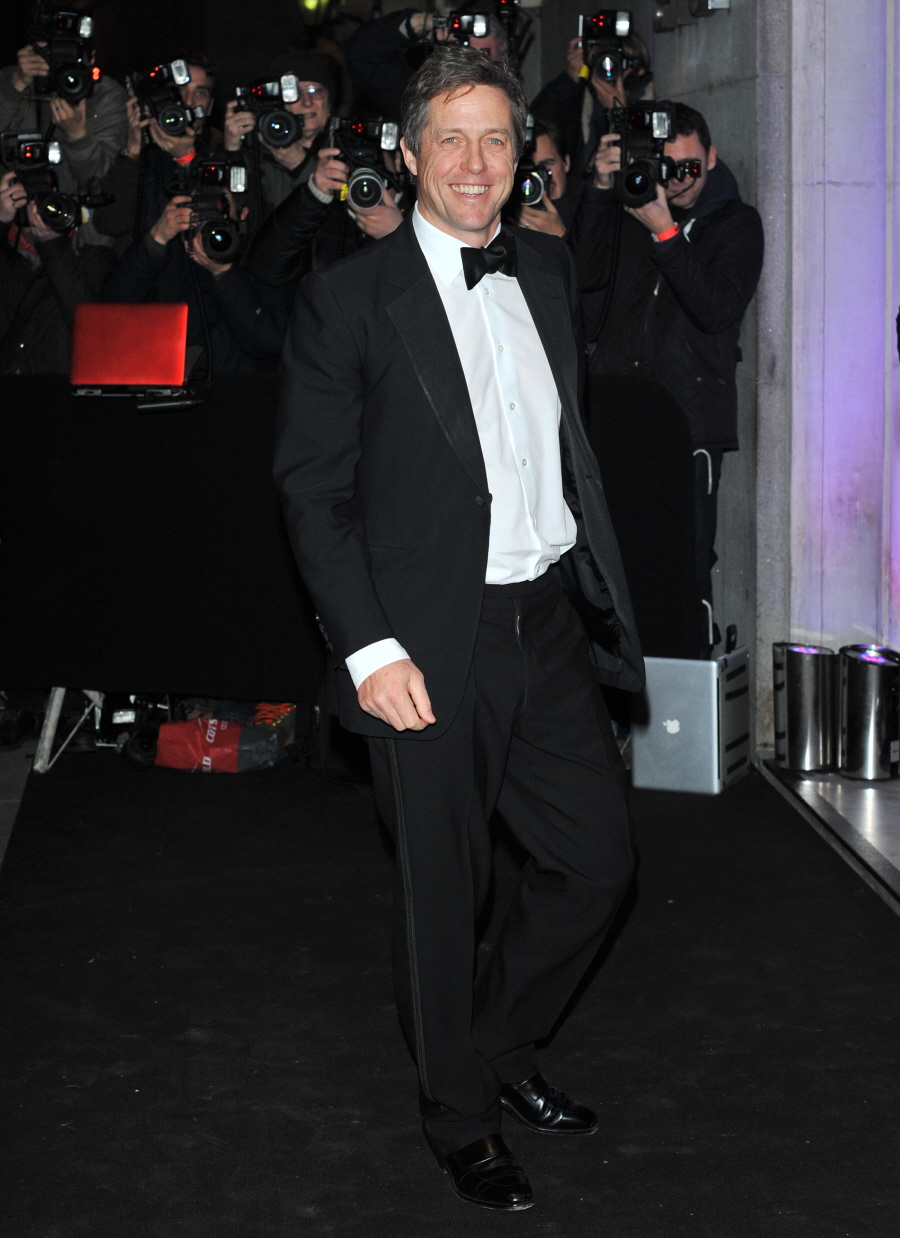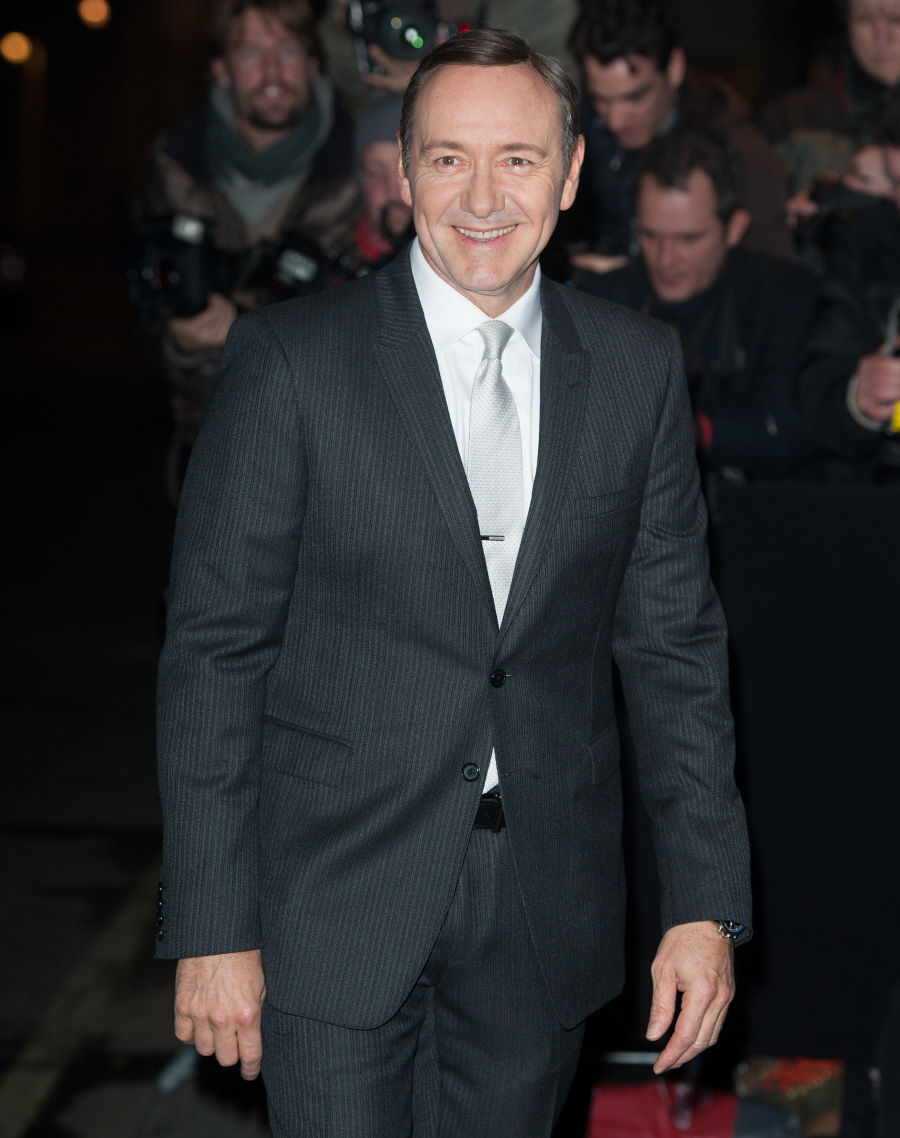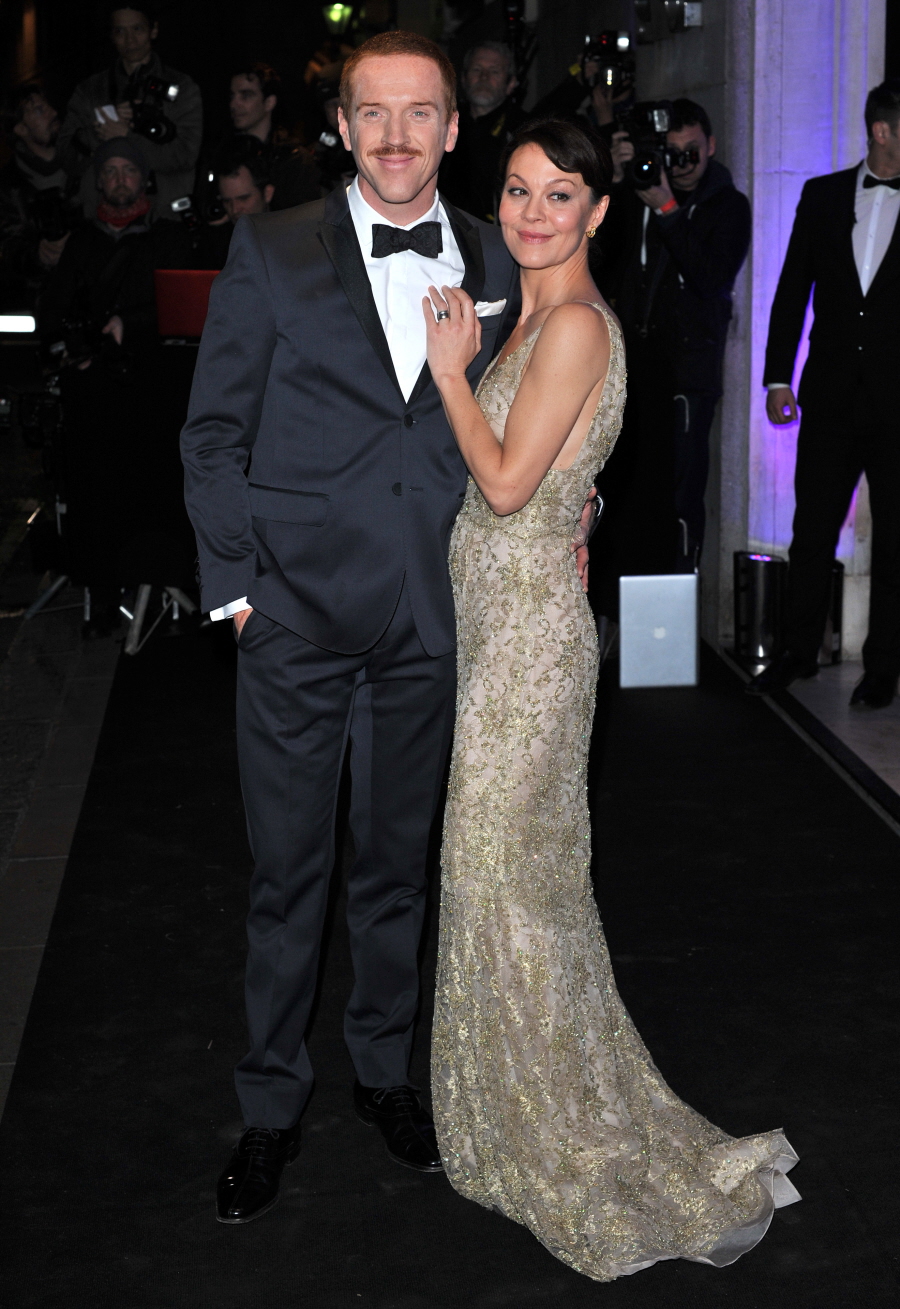 Photos courtesy of WENN.