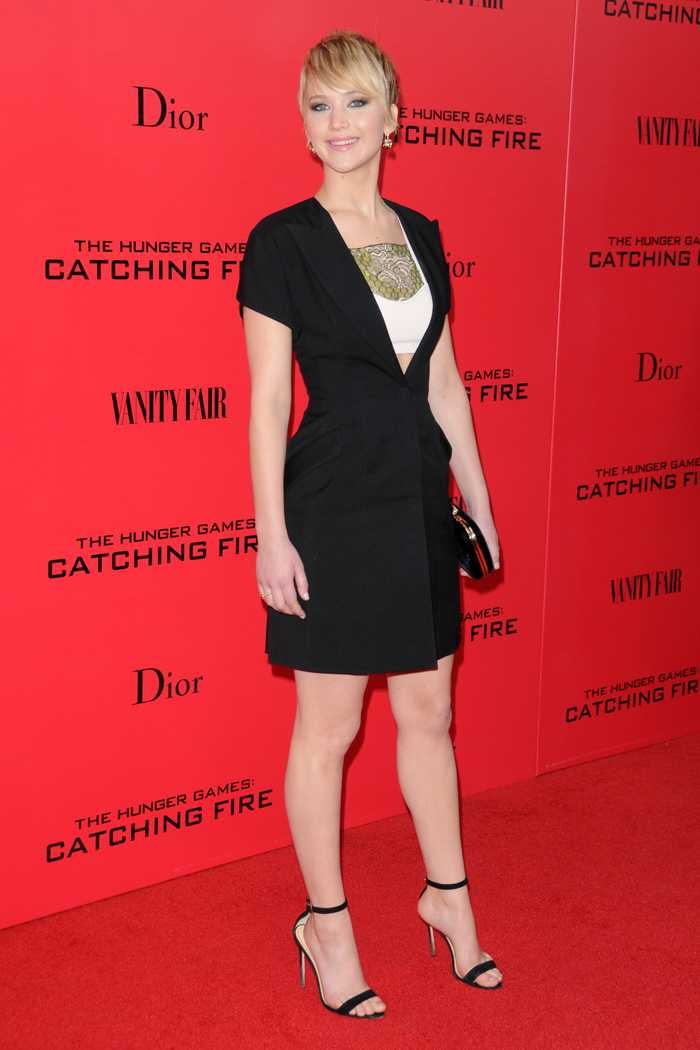 There's something going on with Jennifer Lawrence, and I have a bad feeling about it. First let's do some red carpet stuff because last night was the NYC premiere of Catching Fire. After getting cheeky in LA and sidebooby in Paris, Jennifer decided to let us all down by wearing this Dior monstrosity. Honestly? This dress looks like something I saw at Target the other day. It's awful. I have no idea why Dior ruined a basic black dress by shoving a pink-and-green sports bra into the v-neck. How unflattering. JLaw's stylist should be raked over the coals for putting her in this dress at all — let alone for the last premiere of the tour. With that said, Jennifer's hair and makeup look quite pretty.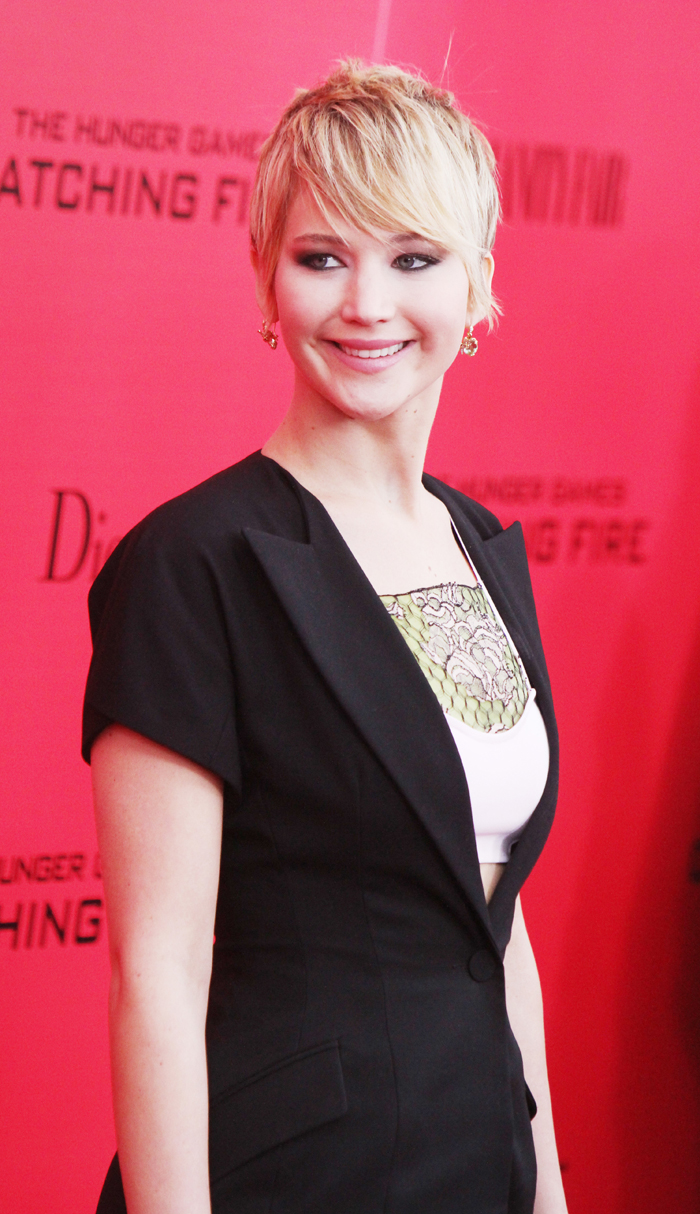 JLaw will move past this style nightmare, I have no doubt. Now for the real weirdness. A few days ago, Jennifer skipped the LA afterparty due to illness. She was really, really sick! A few months ago, we heard an Enquirer story that said Jen was feeling overworked and headed for a nervous breakdown. Earlier this week we also discussed her history with social anxiety although many of you called bullsh-t.
Yesterday afternoon JLaw paid a visit to David Letterman before the premiere, and she breathlessly told a story of her hospital visit on Wednesday. She's having health problems, and she's putting on a brave face. Expletives and all:
"I just had this really bad pain for, like, three weeks. And you know you can only sh-t your pants so many times a day before you go to the emergency room, before you're like 'I need to go to the hospital.' I thought I had an ulcer, but it turns out it was a 'fulcer.' I went to the emergency room. I just did this thing yesterday called an endoscopo-something, where they put you to sleep. And the woman – it's pretty clear when you first meet me, I'm a freakin' head case and I'm crazy – so I'm in there like, 'Ugh, what are these?! What do they mean?! What does that say?!' The last thing I said was, 'I'm paralyzed!' I dreamed there was a nuclear bomb that went off…And the first lucid conversation I remember having was about the Kardashians!"
[From David Letterman on CBS]
I hope she's okay. This certainly sounds like a stress-related ulcer, but her doctors will figure out the true source of her pain. Girl needs some time off soon, but I doubt she'll get it with Oscar season coming.
Let's do the rest of the NYC Catching Fire fashion, shall we?
Elizabeth Banks wins the red carpet again. Liz wore a very alluring Jenny Packham bustier top and pants. The embellished details are what make this outfit pop along with Elizabeth's come hither attitude, coral lip pop, and an almost complete lack of accessories. The whole picture is just perfect. Whoever is styling Elizabeth needs to style JLaw for the next tour.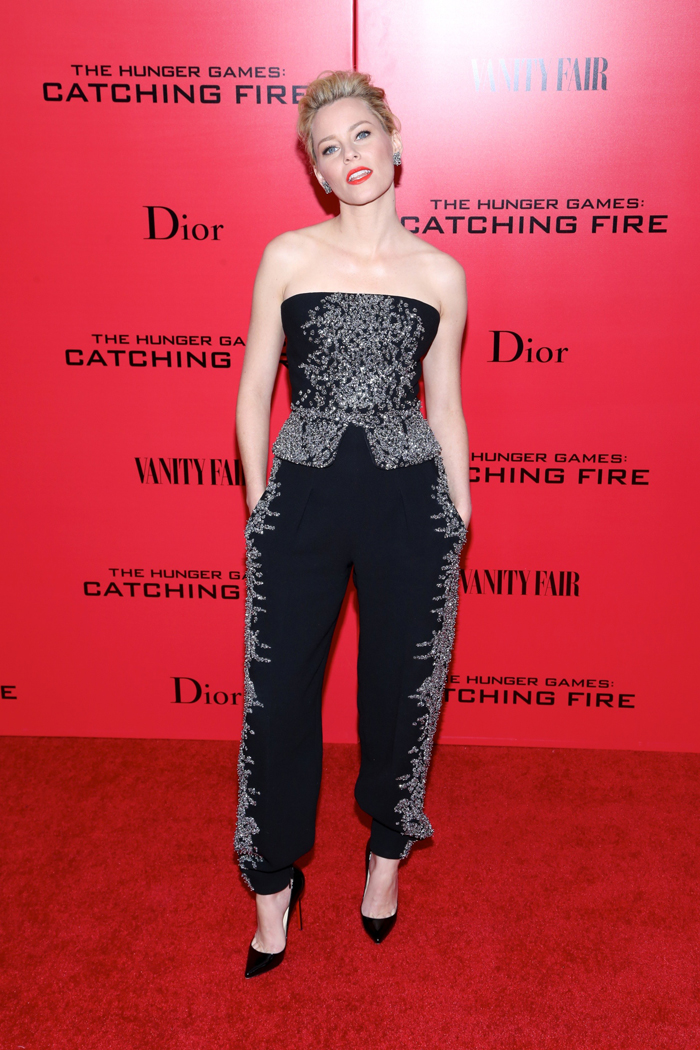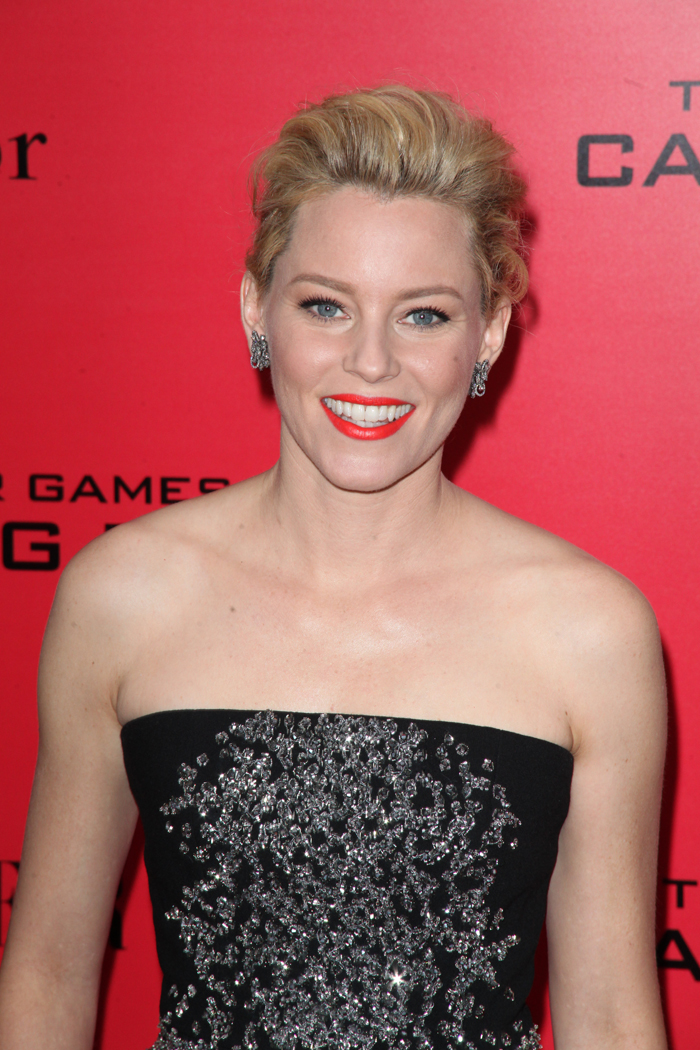 Jena Malone wore a white-and-grey Valentino dress. I actually love this dress on her. The fit is a little sweet and cloying but overall very charming and suits Jena's looks and figure. Her smoky cat eye makeup lends a little adventure, and her (fried) hair looks great in an updo.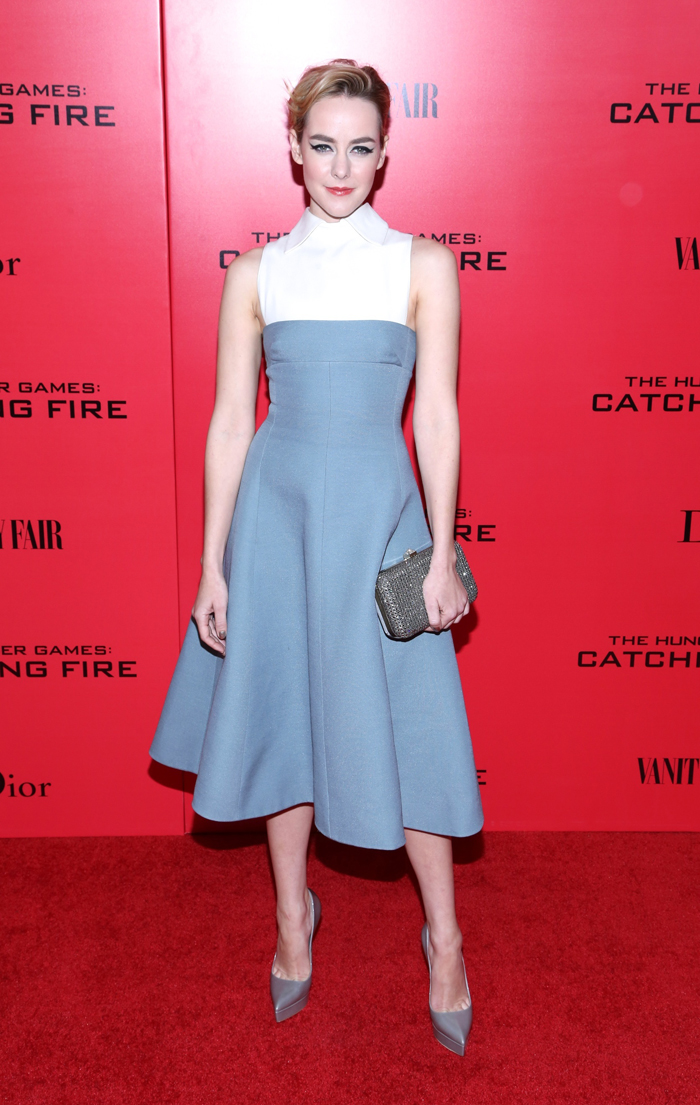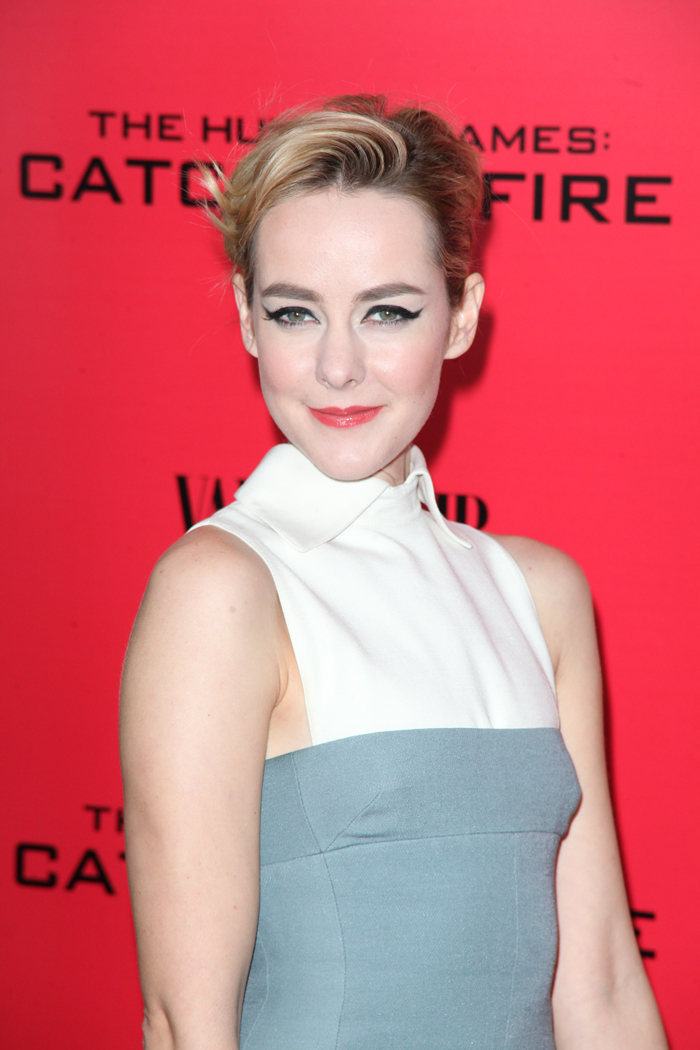 Meta Golding looked fantastic again. I don't have an ID on this dress.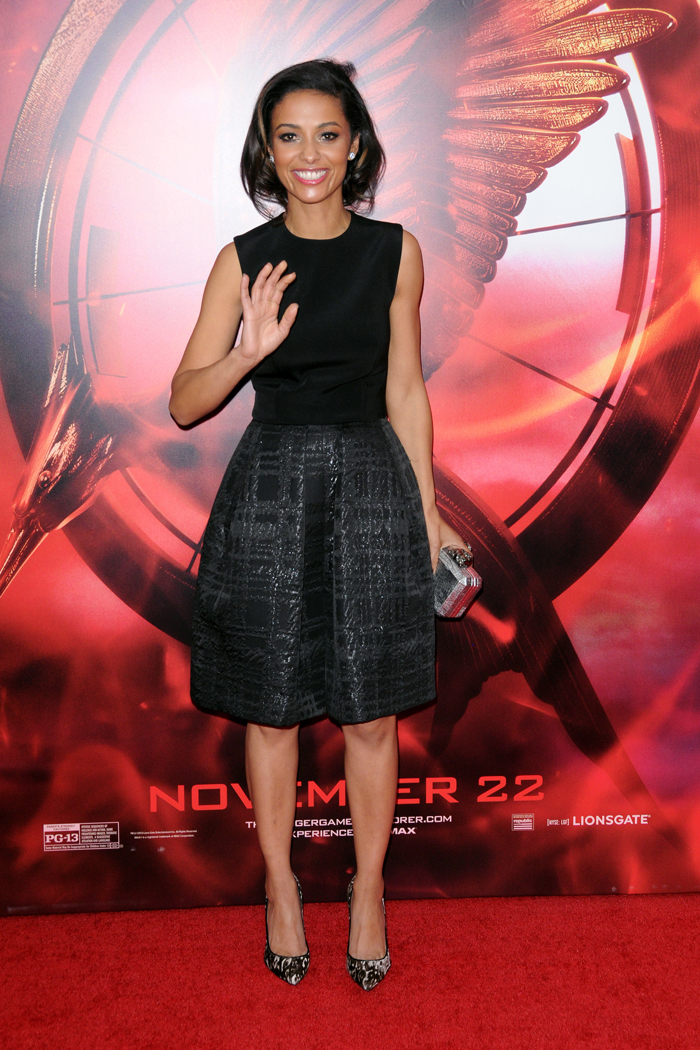 Stanley Tucci brought his gorgeous wife to the event. Lucky bitch.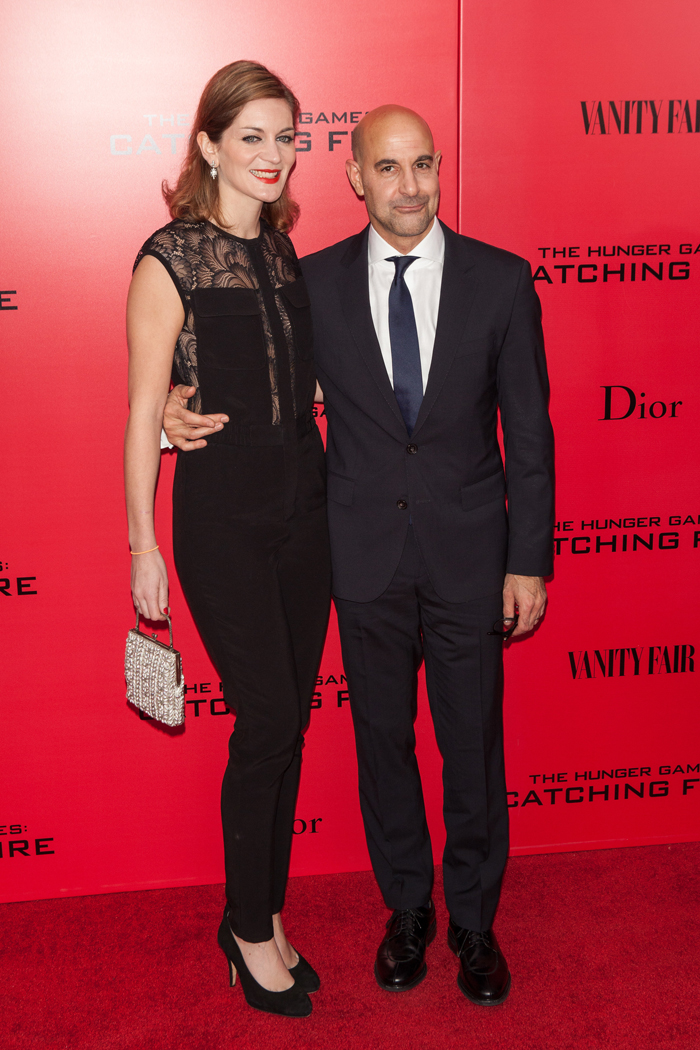 I don't know what to do with Sam Claflin. He's very velvety, but those pants look almost like jeans.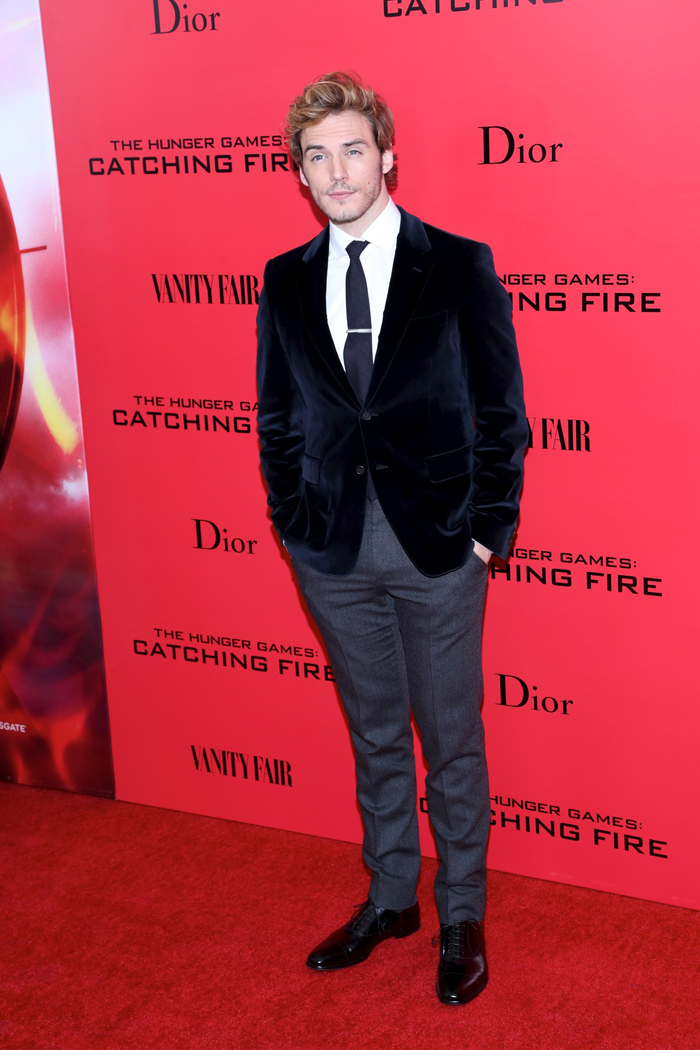 Helena Christensen showed up and looked like a dream. She gets better with age, right?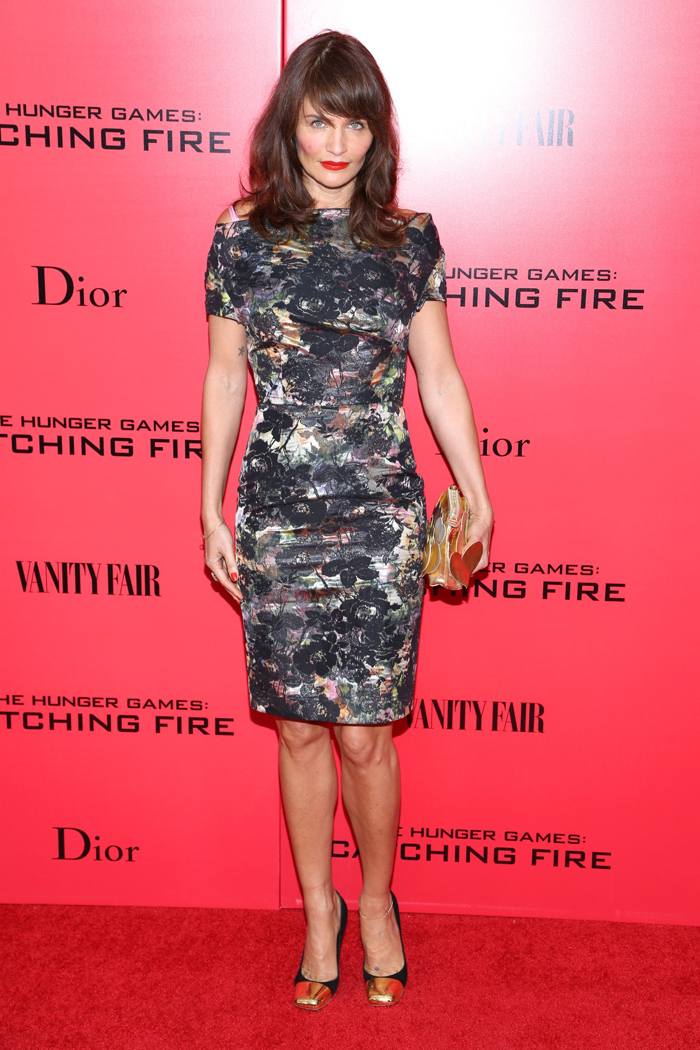 I'm surprised to see Chrissy Teigen on the red carpet after she tweeted, "I just ate beef jerky to cleanse my mouth of my stale breath. I am at home and have access to a toothbrush and toothpaste." She kills me.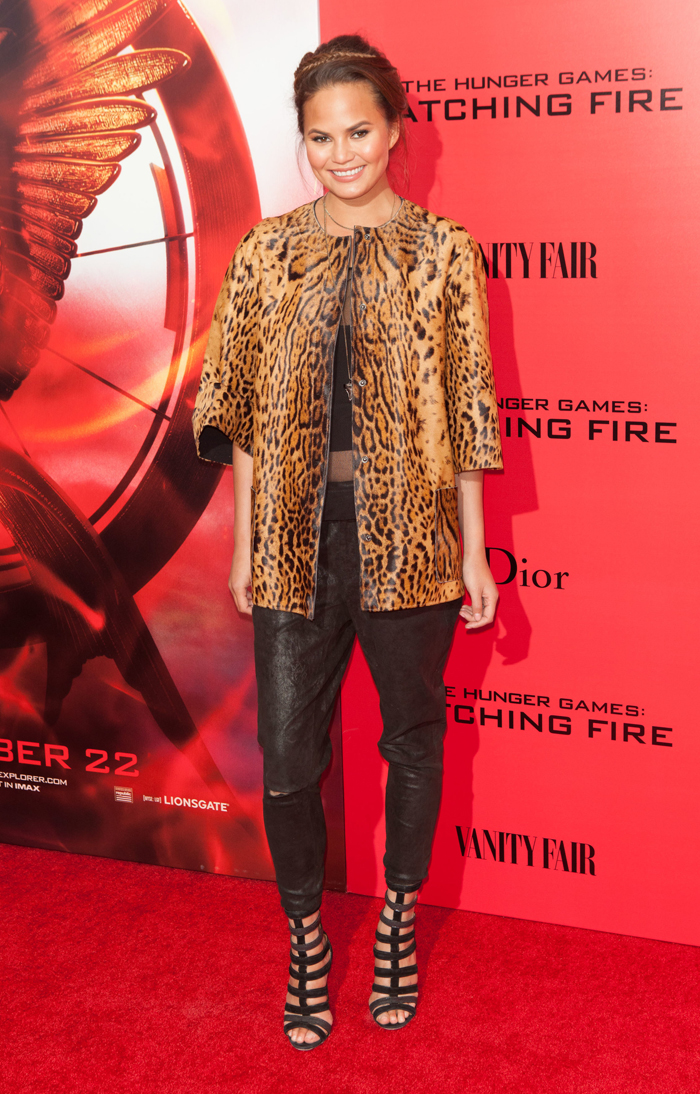 COMMON.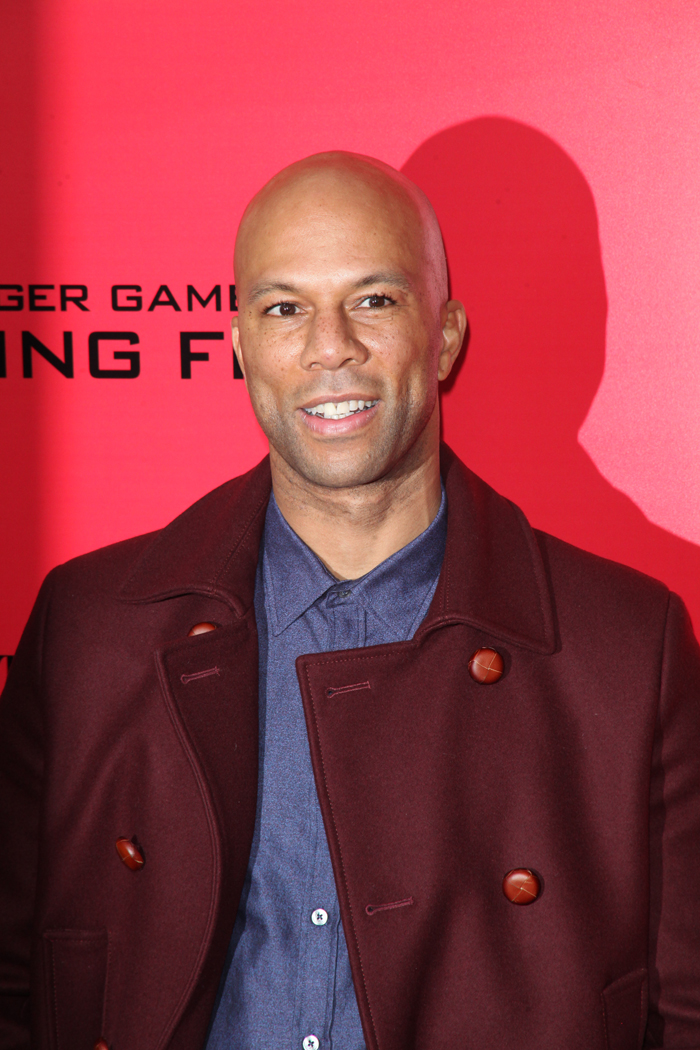 The Canadian premiere of Catching Fire was definitely an afterthought. Producers sent Sam and Jena to Toronto on Tuesday evening and called it a day. Jena wore a Dora Abodi midi dress, and Sam was scarfy and hip to be square.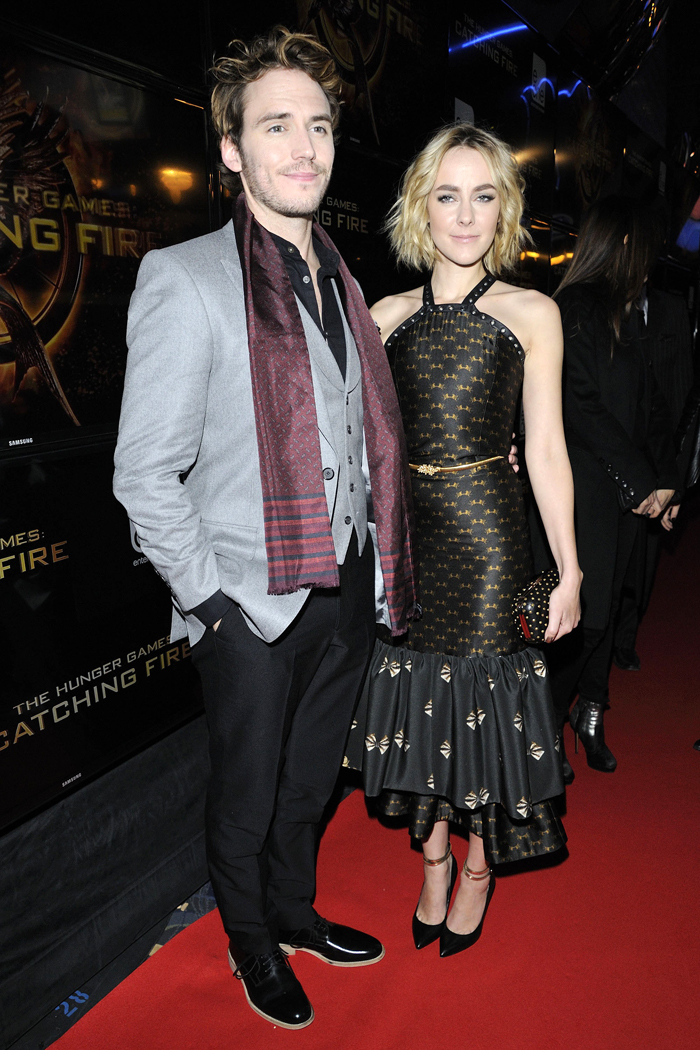 Photos courtesy of Fame/Flynet & WENN