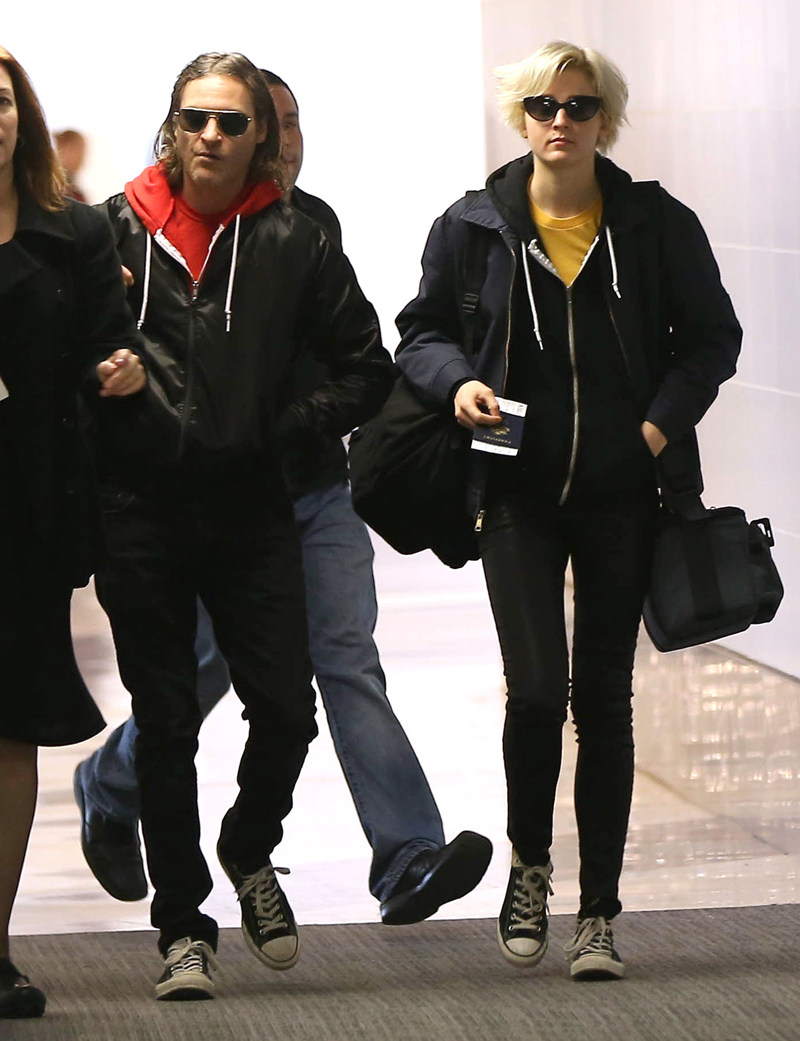 Here are some pictures of Joaquin Phoenix with his DJ girlfriend, Allie Teilz, at LAX yesterday. These two lovebirds went public with their romance about a month ago. He is 39, and she is 19. It's more than a little bit sketchy. Two decades apart is a big age difference, and Allie is barely an adult, so I couldn't imagine what they have to talk about (especially since Joaquin has always seemed like such an old soul himself). I once tried to date a 42-year-old guy when I was 24, and that lasted three months before I realized there was no future in the relationship. It depressed me to think that when I was 34, he'd be 52. That was too much for me.
Maybe I'm just sterotyping from my experience. There are couples that make substantial age differences work. Aaron and Sam Taylor Johnson are doing just fine it seems. As far as Joaquin's new romance goes, Allie is an adult. The relationship is perfectly legal. I do worry about the guy though. He's usually so nervous and full of self-doubt. Now he's smiling and laughing, but look at how young this girl looks in the below photos!
Oh well. Joaquin's professional life is looking up again with rave reviews for Her. The movie was just named the top pick (along with Gravity) of the LA film critics association. It looks like a quirky yet cute movie where Joaquin is basically dating Siri, who is voiced by Scarlett Johansson. You can see the trailer here.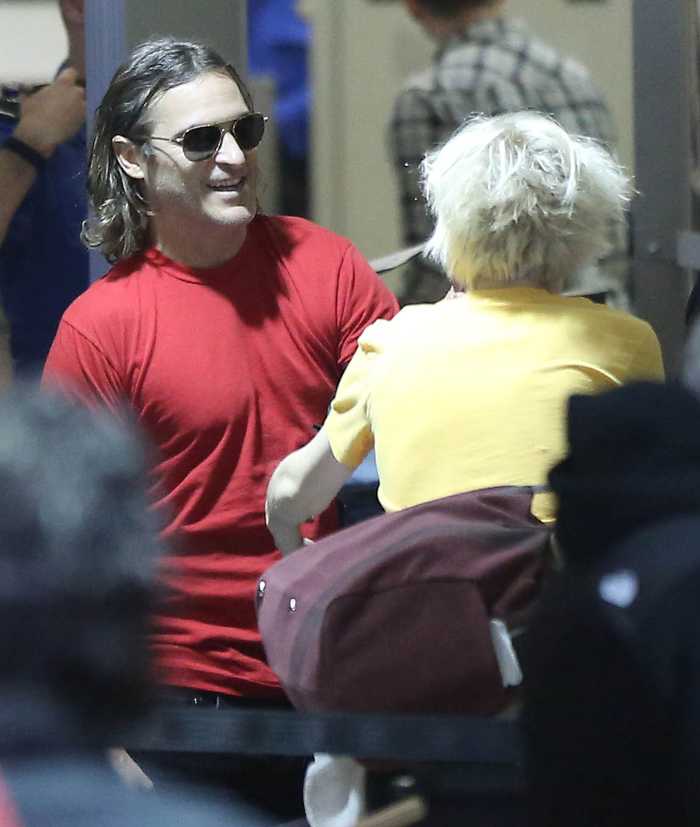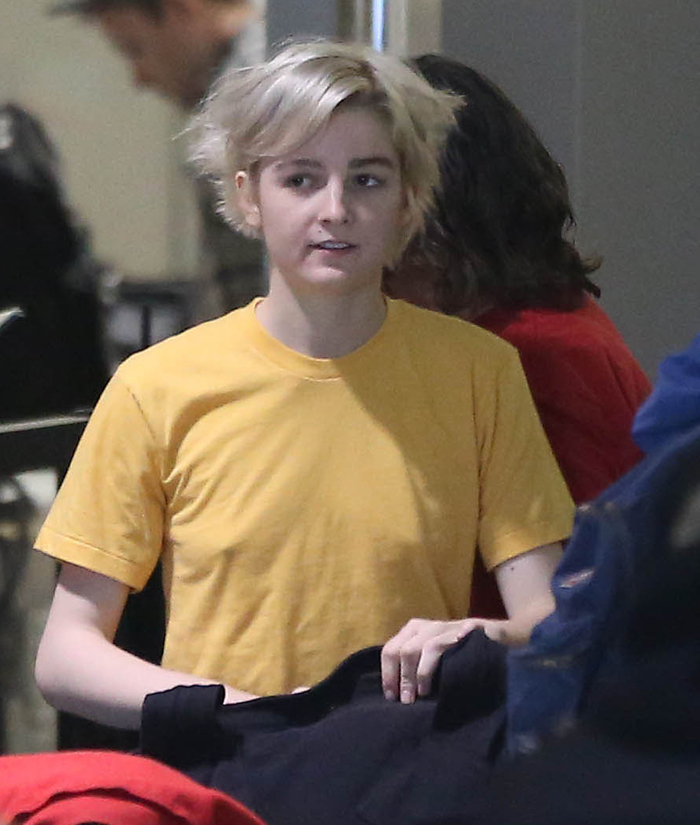 Photos courtesy of Fame/Flynet