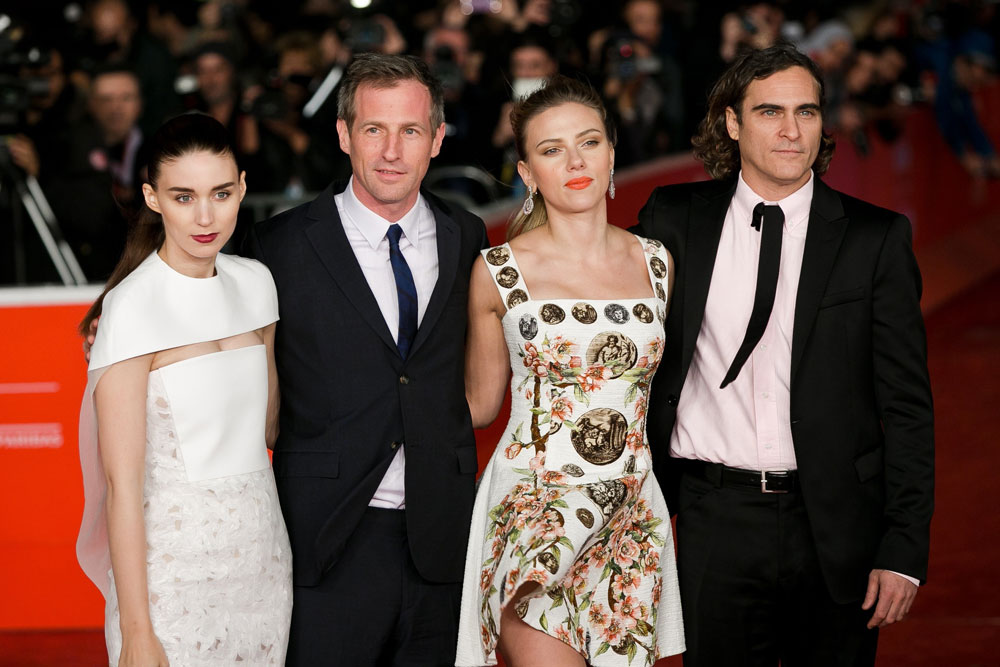 We didn't cover these photos of Joaquin Phoenix with Rooney Mara and Scarlett Johansson at the Rome film festival premiere of Her on Monday. Rooney is wearing an underwhelming white Balenciaga cape dress with odd peek-a-boo cleavage. Scarlett fares better in a white Dolce & Gabbana minidress adorned with flowers and medalions. I love Scarlett's dress, and she's positively glowing whereas Rooney is quite nearly glowering. As for Joaquin, he's wearing one awful-looking mullet. I don't know how he grew his hair out so fast after his recent Esquire UK shoot. Maybe these are mullet extensions, I don't know.
Thankfully the topic of the day is not mullets. Instead let's talk about 39-year-old Joaquin's new DJ girlfriend, Allie Teilz, who just happens to be 19 years old. You can see some photos of them all coupled up at The Mail (aww … matching Chucks), but here is a photo of Allie from her Facebook page.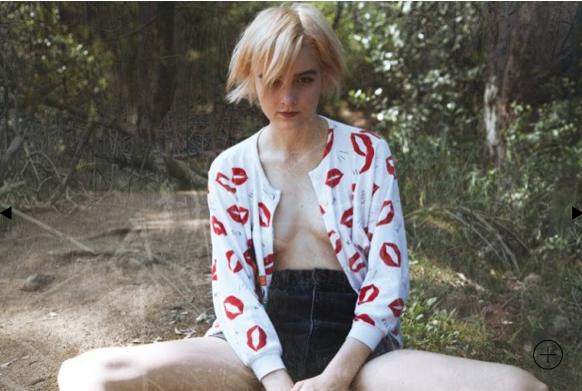 This is a surprisingly Leo DiCaprio-styled move for Joaquin, right? Almost a very Bradley Cooper/Suki Waterhouse weird vibey thing. I feel like we're going to see Joaquin and his new galpal lounging in the park soon while unironically reading Lolita together. Actually the difference between Joaquin and Allie is greater than that of Bradley and Suki. 20 years! That's very odd, and I never would have pegged Joaquin as the type to date someone so much younger. They do look comfy together in those photos, but what on earth would they have to talk about to each other? Creepy.
So who is Allie Teilz? She recently did a little feature interview with Bullett. Her musical goal is to "reshape the music industry because I don't like the direction it's going." She sounds very young, but that's probably because she is young.
Joaquin seems very attached to these Chucks. He even wore them at the premiere.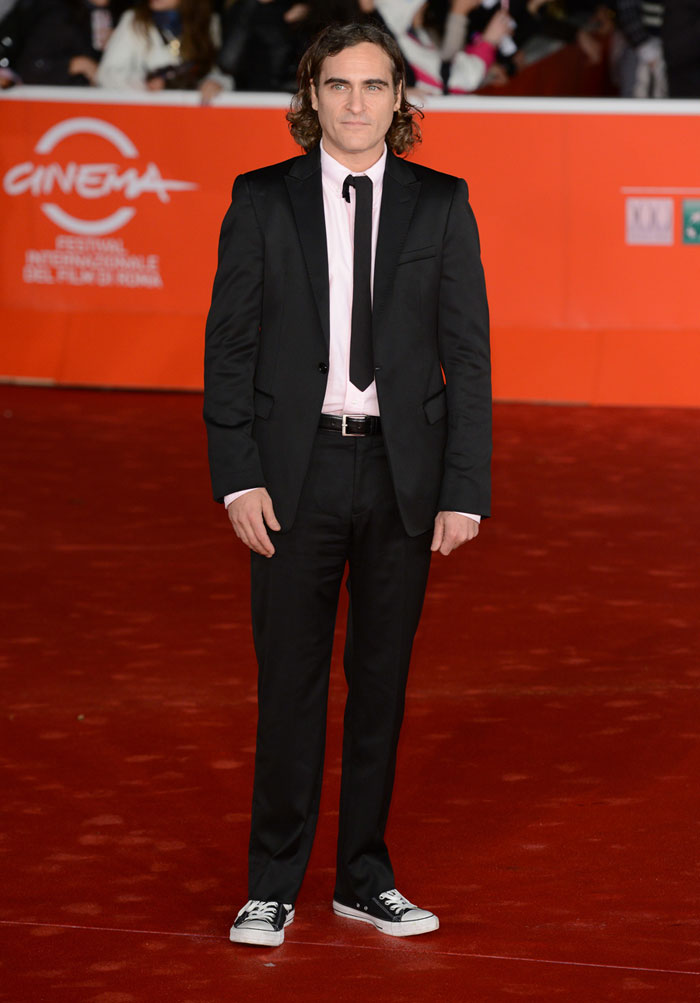 Photos courtesy of Bullett, Facebook & WENN