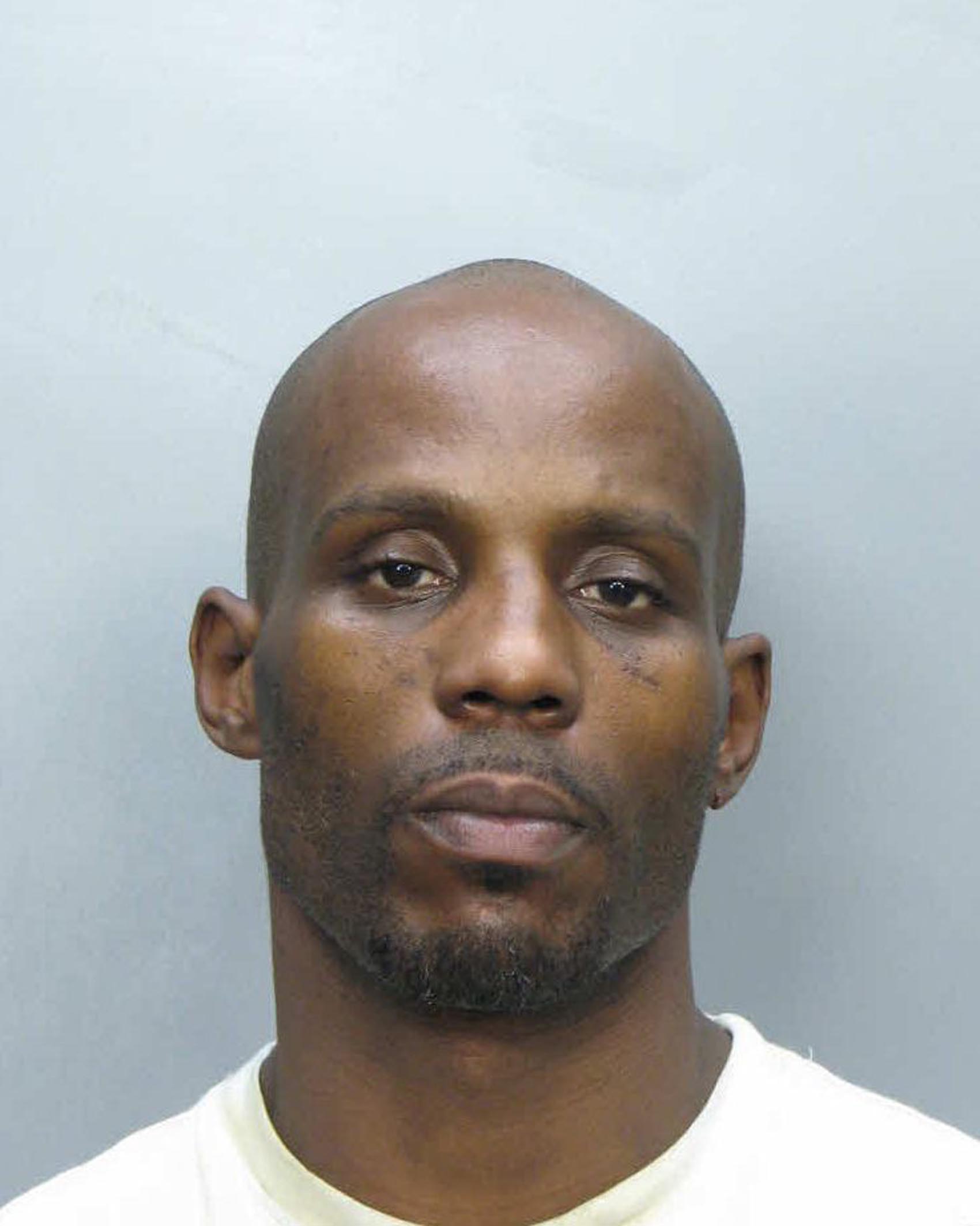 Rapper DMX (Earl Simmons) has received a sentence of 90 days in jail for several charges in Arizona. Amongst the charges: animal cruelty, identity theft and drug possession. Considering the charges, ninety days sounds like too little.
Last May, authorities raided DMX's Arizona property. They found dead and malnourished pit bulls. In the summer of 2007, they found the remains of three dead pit bulls and took away 12 others that were sick and malnourished. Thus, the animal cruelty charges. Personally, I've always hoped that judges would start issuing these animal-killers the same kind of treatment they gave to their pets. Let's cage DMX up, not feed him and force him to fight.
A judge in Arizona sentenced rapper DMX to 90 days in jail on Friday on drug, theft and animal cruelty charges.

The 38-year-old rapper, whose real name is Earl Simmons, has been in custody since December.

Maricopa County Superior Court Commissioner Phemonia Miller gave Simmons no credit for time served and placed him on 18 months of supervised probation.

The rapper turned actor, whose hit albums include "Year of the Dog … Again" and "It's Dark and Hell is Hot," has been in legal trouble during the past year in Arizona, where he keeps a home near Phoenix.

In May, he was arrested on drug and animal cruelty charges after sheriff's deputies raided his home. Authorities found dog carcasses and malnourished pit bulls.

He also was charged with assuming someone's identity and giving false information during a trip to the Mayo Clinic in Scottsdale, Arizona, in a suspected attempt to avoid paying the bill.

Simmons had pleaded guilty to the charges to settle three criminal cases against him and agreed not to own animals or possess firearms.

"After several run-ins with the law, Mr. Simmons is finally being held accountable for his actions. We will continue to prosecute aggressively all cases involving cruelty to animals," county attorney Andrew Thomas said in a statement.

Simmons' attorney could not immediately be reached for comment.
[From Reuters]
Ninety days in jail is not "accountability". If he was just regular Earl Simmons, rather than a famous rapper, who was facing charges of drug possession and animal cruelty, the sentence would be so much more severe.
Here's DMX and wife Tashera Simmons at the CUN Academy Awards Celebration Dinner in Hollywood in 2007. Image thanks to WENN. Header thanks to Images thanks to Splash.