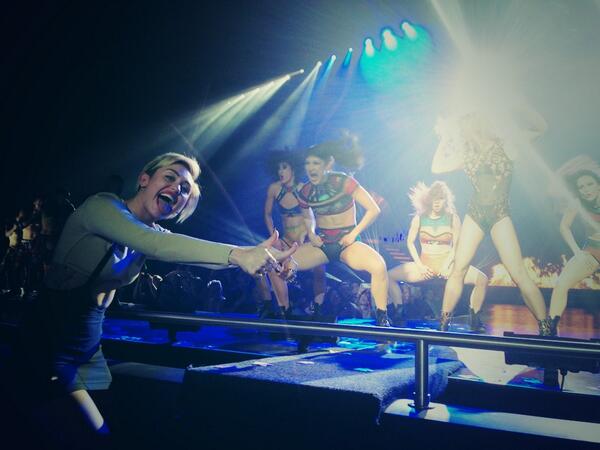 Miley Cyrus was very excited to be in the front row at Britney Spears' first Las Vegas show. After the concert, Miley partied with her (possible) new Lutzy boyfriend, Kellan Lutz. You can see photos of them together here, but I don't think Kellan was at the Brit Brit show. I'm honestly starting to think he's not her boyfriend but merely a new member of her entourage.
Miley was on hand not only to support Britney (because they share the same manager, Larry Rudolph) but to host the opening of the Vegas Beacher's Madhouse club. While dancing the night away, Miley got a little affectionate (and kissy?) with Kellan but also laid one on a backup dancer during Britney's show earlier that evening. For what it's worth, Miley has reportedly invited Kellan to be "her VIP guest" at the New Year's Rockin' Eve concert at Times Square. (Yes, Miley is performing at the event. I hope she doesn't get naked and ride the ball.)
I guess we should discuss her outfit. Miley's wearing a Calvin Klein top (she kept flashing underboob at the party) with an Issey Miyake suspender skirt and Versace shoes. Check out her retro Britney backpack.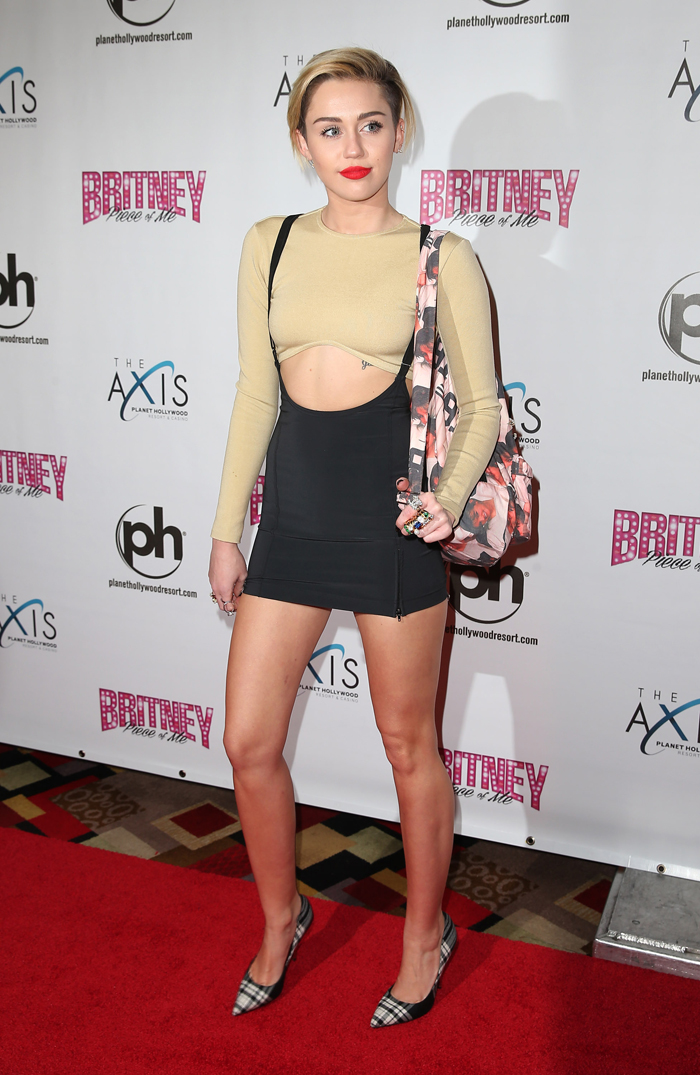 Miley's also stirring sh-t up because that's the only thing she knows how to do. Remember how clueless she sounded while defending herself against "racist" claims regarding her live show's minstrelsy? Wellll … Miley has posted a photo of one of her dogs to her Instagram account. In her caption, Miley accuses humanity of "racism" against the pit bull breed: "People need 2 be educated on pits. They're killed cause no one takes them. True racism in the dog world- by humans =(."
* record scratch *
I'll just leave this one open for discussion.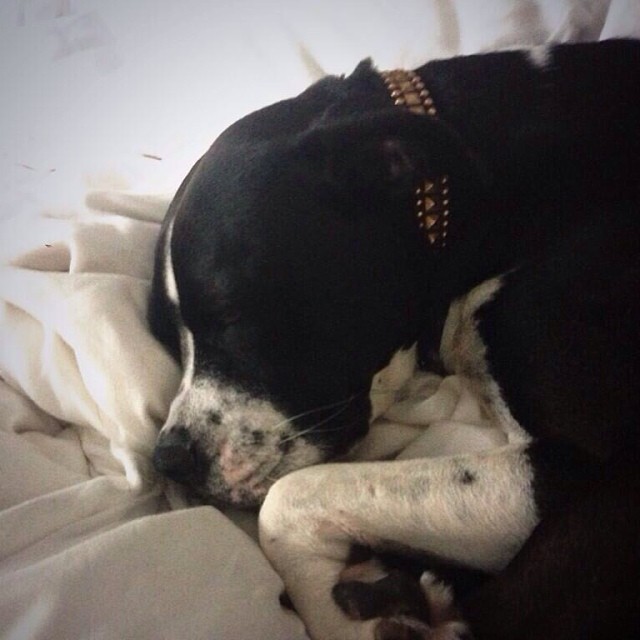 Here's Miley with club owner Jeff Beacher. She puts her tongue all over everything.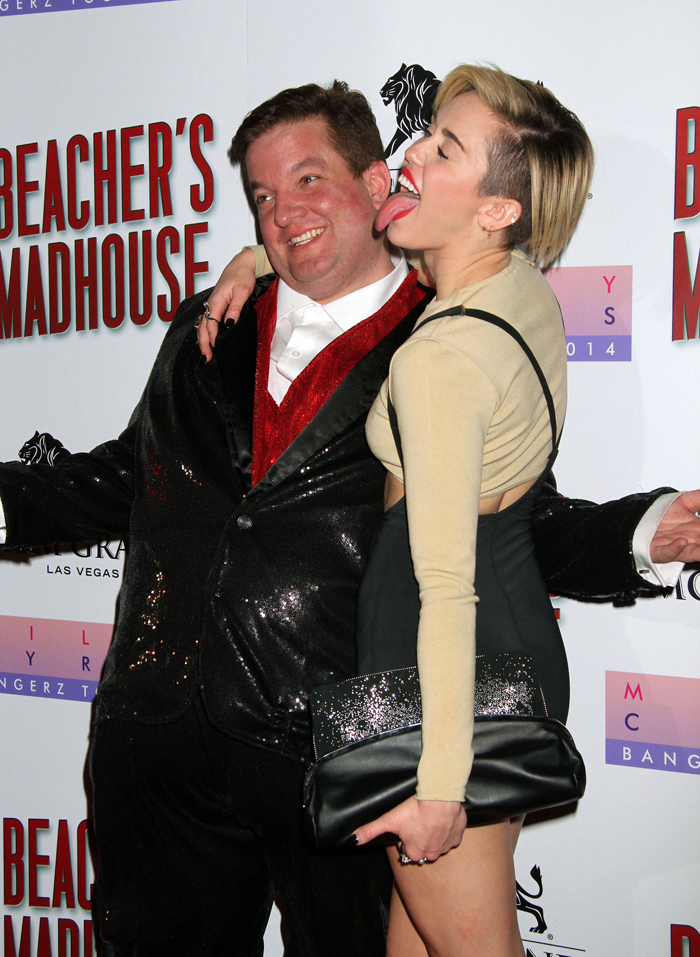 Photos courtesy of Miley Cyrus on Instagram & Twitter, Fame/Flynet & WENN