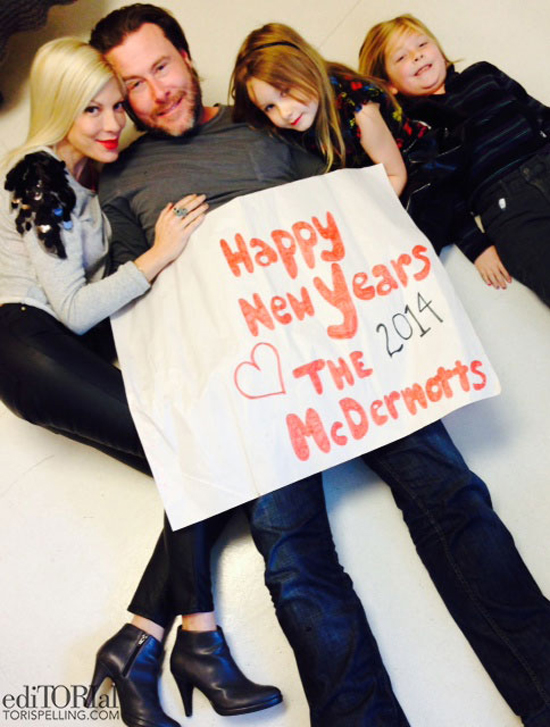 Tori Spelling is either in deep denial, or she's messing with us. As we've already discussed in great detail, Tori's husband, the greasy Dean McDermott, (allegedly) cheated on Tori with a Canadian random last month. Tori has refused to publicly comment on Dean's wandering wang, but she has reportedly made his home life "hell." Now she's posted a "happy family" New Year's photo on her website with a faux-enthusiastic message: "I can NOT believe it's 2014. Time flies when you're having fun. We rang in the New Year with (kid-friendly) cocktails, lots of yummy treats and some quality family time." She also promised a year full of "love fests," whatever that means. As you can see, Dean is front and center in the photo, so I am assuming she's planning on love festing with him.
There are some new stories about Tori & Dean's marriage. Here are some highlights:
* Tori went out for dinner on Sunday night with her four kids and a nanny. She was not wearing her wedding ring. E! Online has the web exclusive pics. Tori "seemed stressed out and was not happy to see photographers" after dinner but during the meal, she "was very notably pleasant and receptive with her kids."
* This week's issue of People has a story about how Dean will do anything to save the marriage. Their source says, "He'll fight hard for her. They'll think very hard before making any decision about their future as a couple." Well he could have tried keeping it in his pants for starters.
* E! (via the Mail) says Tori was blindsided by the cheating report. She is now arguing with Dean nonstop and threatening to leave him, but a source says, "The marriage isn't over yet." I bet she'll stay with Dean because Tori thinks an intact family is key to maintaining her image.
* Here's the most interesting tale although I'm not sure if it's true. Enty says Dean's cheating partner, Emily Goodhand, is telling people she might be pregnant. Oooh boy. I bet Tori and Dean are regretting not springing for that vasectomy right about now.
* Tori's store, InvenTORI, has gone out of business. That really sucks.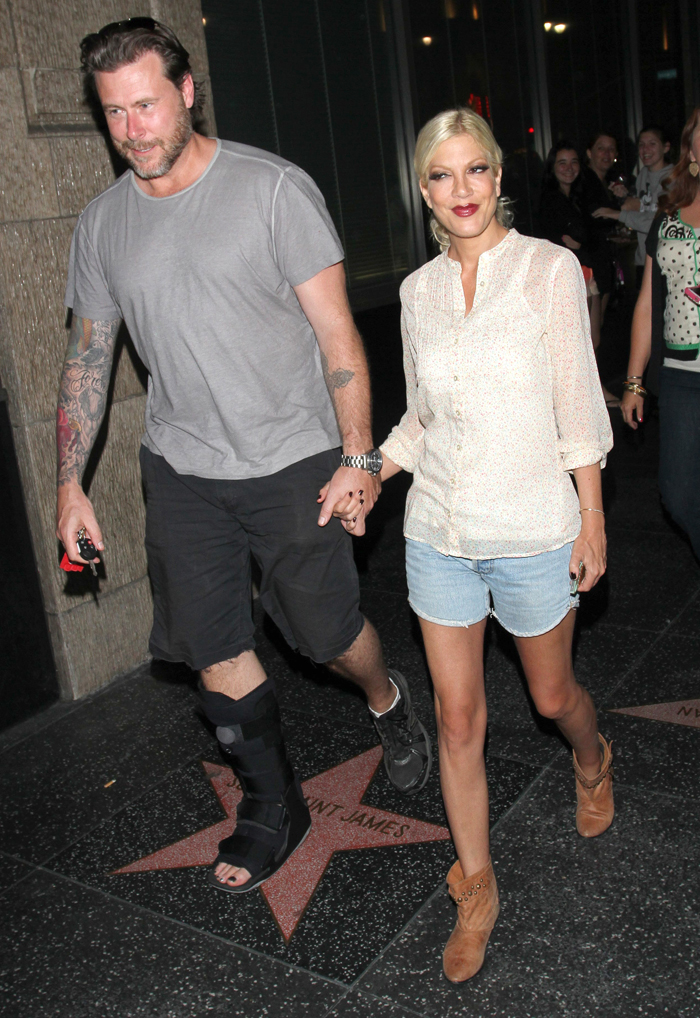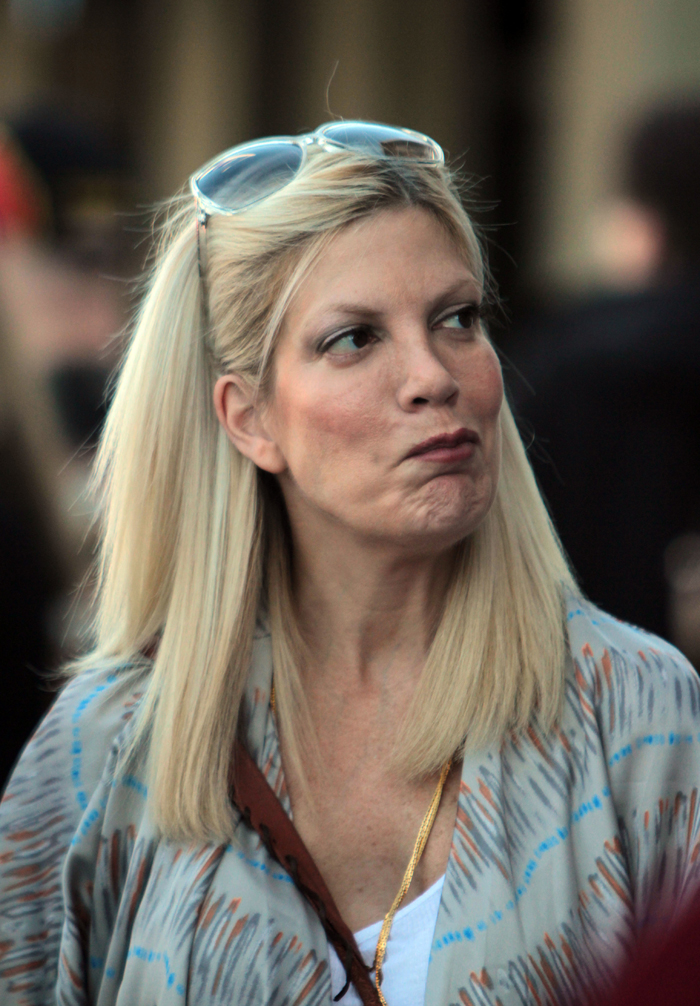 Photos courtesy of ToriSpelling.com & WENN