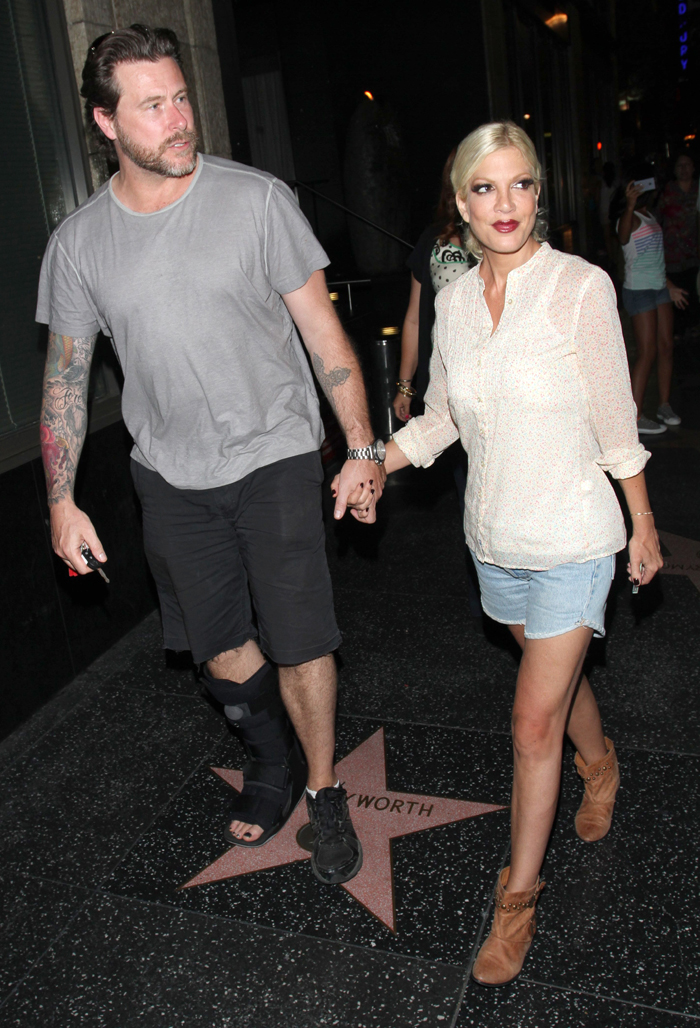 Well this isn't a story that I ever wanted to contemplate being true. We've already discussed how Star magazine hates Tori Spelling. They've devoted several cover stories to her so-called "crumbling" marriage to Dean McDermott.
Since Tori is usually willing to engage Star in battle whenever they print a divorce story, I figured their most recent cover about Tori was a case of revenge. The latest story talked about how Tori and Dean are hurting for money in the worst way. The entire tale was based upon the family taking a roadtrip instead of flying to Canada for their new HGTV cabin-based show. I figured the decision to drive was a practical one because flying with kids is such a hassle. I still maintain that it probably cost as much for gasoline, hotels, and other expenses on a roadtrip as it would for Tori, Dean, and their four kids to fly.
Now Tori admits that she and Dean are having real money problems. Of course Tori is uttering these revelations to promote an upcoming book called The High Life (for the second time today, I can't find a link on Amazon). She's talking about money to make money, you know? The weirdest detail about this story is how Tori claims she and Dean had to abandon plans for a vasectomy because they simply can't afford the procedure. What? A vasectomy usually costs less than $1000. If you can't afford to get snipped, you certainly can't afford to have more kids. This story sounds so sketchy: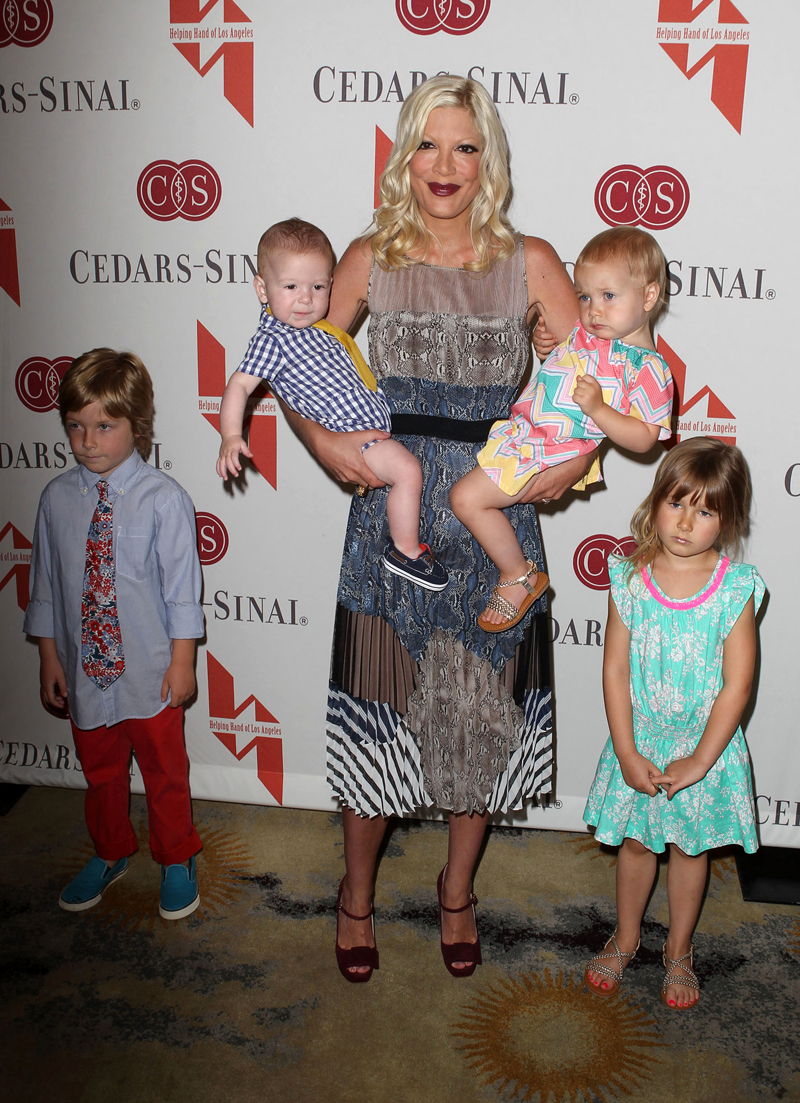 Tori's cut back: "I haven't bought a purse in three years. And it's fine. I look back on that girl who shopped at Gucci in my 20s and I can't even relate. I can't believe I thought it was important."

The root of the problem: "It's no mystery why I have money problems. I grew up rich beyond anyone's dreams. I never knew anything else. Even when I try to embrace a simpler lifestyle I can't seem to let go of my expensive tastes. And then there's my shopping problem. I've bought ridiculous amounts of stuff for the kids, clothing, toys, crafts."

She blames herself: "We've travelled and done crazy things like upgrading hotels at my instigation. I can't afford to live like this anymore. They say admitting the problem is the first step."

Job security isn't there: "We're in the entertainment business and things chance year to year. We don't have a series on the air right now, so we have to be more restrictive of what we can spend, just like anyone who doesn't currently have a steady job."

She's teaching her kids differently: "Stella was telling Hattie the other day, 'that dress you're wearing, it was my dress first.' And Hattie's like, 'Yeah!' It made me so happy. I love that they know we hand things down. We're all about repurposing. It's a really good value to have."
[From Daily Mail]
To be perfectly blunt, this situation sucks for Tori and her family. I guess they lost money on real estate investments, and her InventTORI shop didn't show a profit. At least Tori still has that ABC Family pilot with Jennie Garth, which will hopefully turn into something. If Tori and Dean truly are broke, I'm not sure why they vacationed in Cabo this summer. Strange.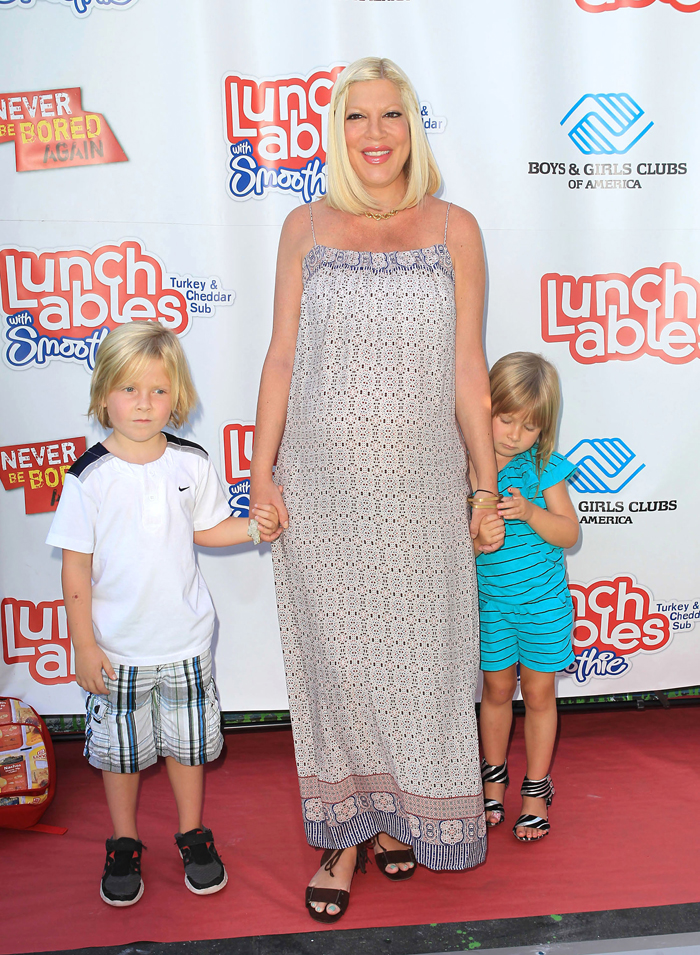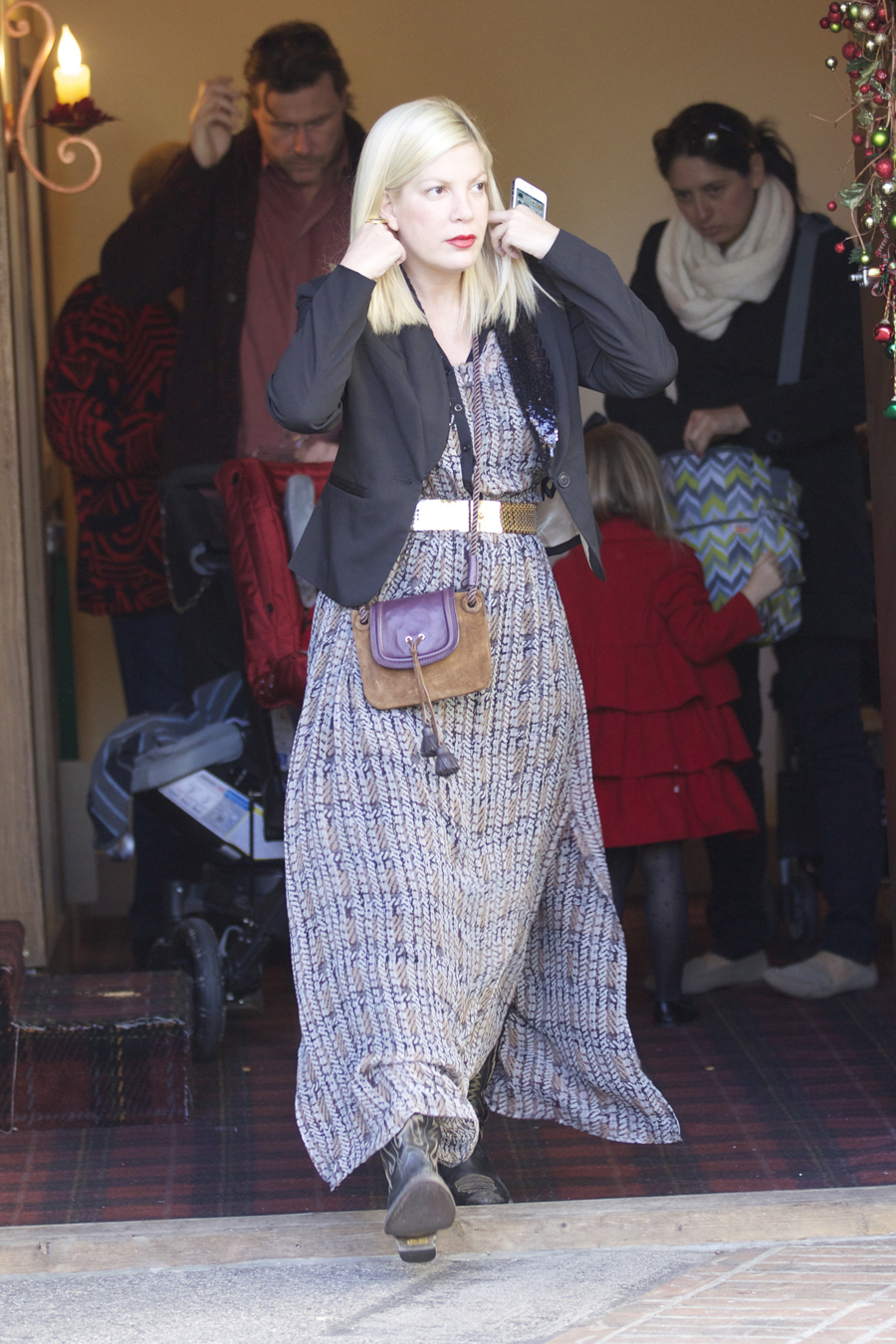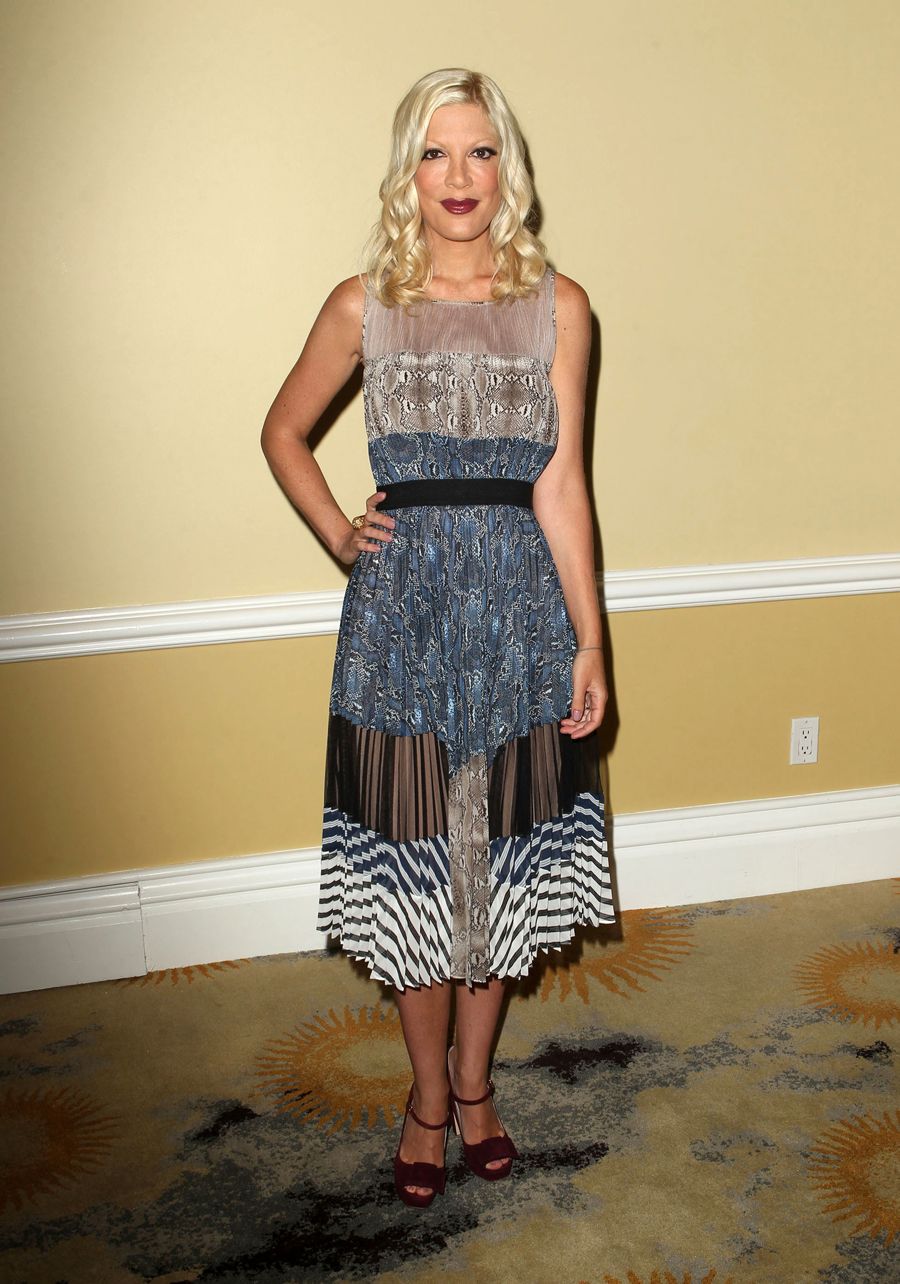 Photos courtesy of WENN