This story is turning into quite the tabloid battle. Just a few weeks ago, Star magazine published a sensational cover story, which alleged that Tori Spelling and Dean McDermott were on the verge of a $300 million divorce. The story included details about how the couple had been on the rocks for quite some time (despite Tori giving birth to their fourth child just last August) and how Tori had suspected for at least a few years that Dean was getting some on the side. So much so that Tori had allegedly hired a private investigator to follow Dean around when he wasn't at home and tending to their children with her and/or filming their various reality programs. The tale also claimed that Dean had been giving Tori a hard time about her residual pregnancy weight despite the fact that she became pregnant with their latest child only six weeks after giving birth to their third.
The entire affair (pardon my expression) was a little bit suspect in terms of tabloid fiction, but Tori immediately indulged the tabloid by issuing an emphatic denial. Then only a few days later, Tori posted a blog entry that made the case for her own children spotting the story in the tabloid section of the supermarket checkout line and immediately bursting into tears. Some of you thought Tori's tale was, at the very least, embellished. Now Star has called Tori's bluff and published yet another cover story this week; the new take (entitled "Tori's Lies Exposed!") says that Tori is "in denial" over the impending marital split. Here we go again: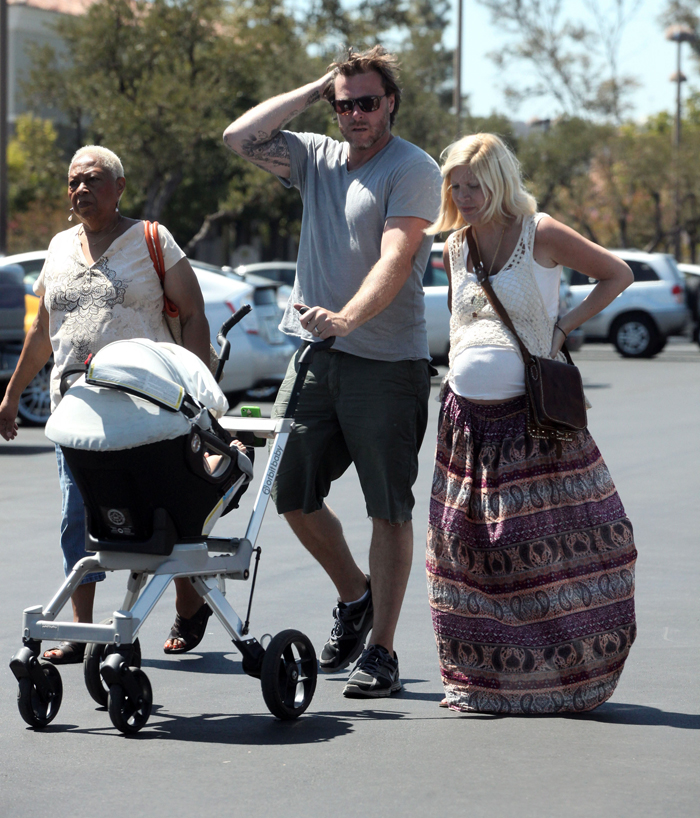 If you care, which you don't, Tori and Dean's marriage is over. Phrases like "Dean's bags are packed" and "Dean has completely checked out" and "He even has a secret bank account" and "He grabbed two bags of clothes and stormed out" and "Dean always keeps bags packed for exactly this kind of situation" pepper the story. Apparently Tori is in denial and they fight nonstop and Dean will walk out on Tori like he walked out on his first family — he was married to a woman named Mary Jo for 12 years when he left her for Tori. Sad.
[From Jezebel]
Well, then. The obvious question here is this — does Star have some really amazing sources that truly justify persisting with this story despite Tori's objections, or are they just messing with her? Because (and I hate to say it) she sort of challenged them a few weeks ago in response to their prior story. If she had completely ignored the last cover, perhaps this second account would have never happened. Or maybe it's true after all. Sooner or later, I guess we'll figure out what really happens.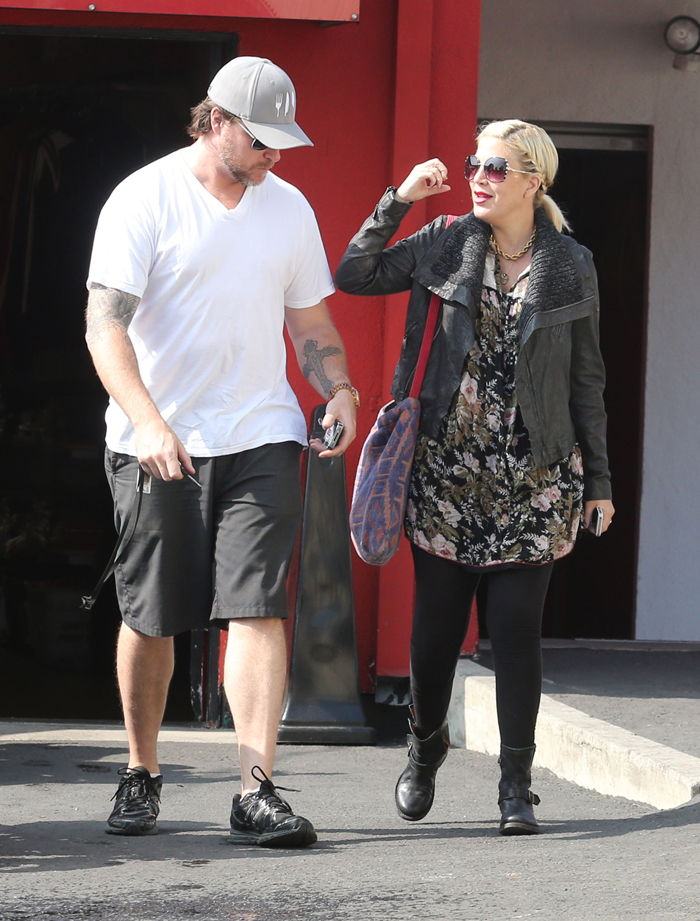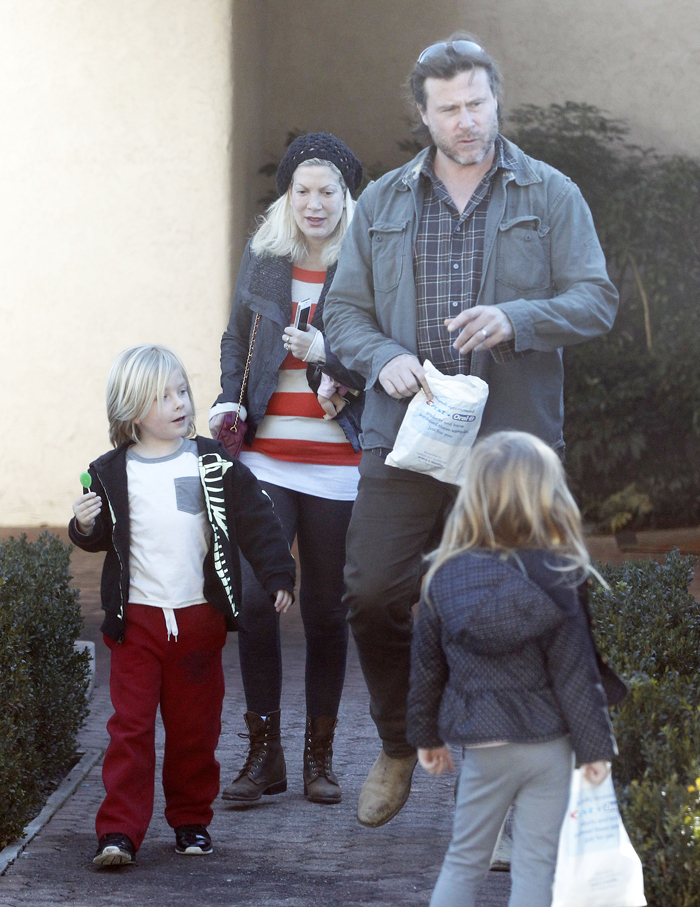 Photos courtesy of Fame/Flynet and Star