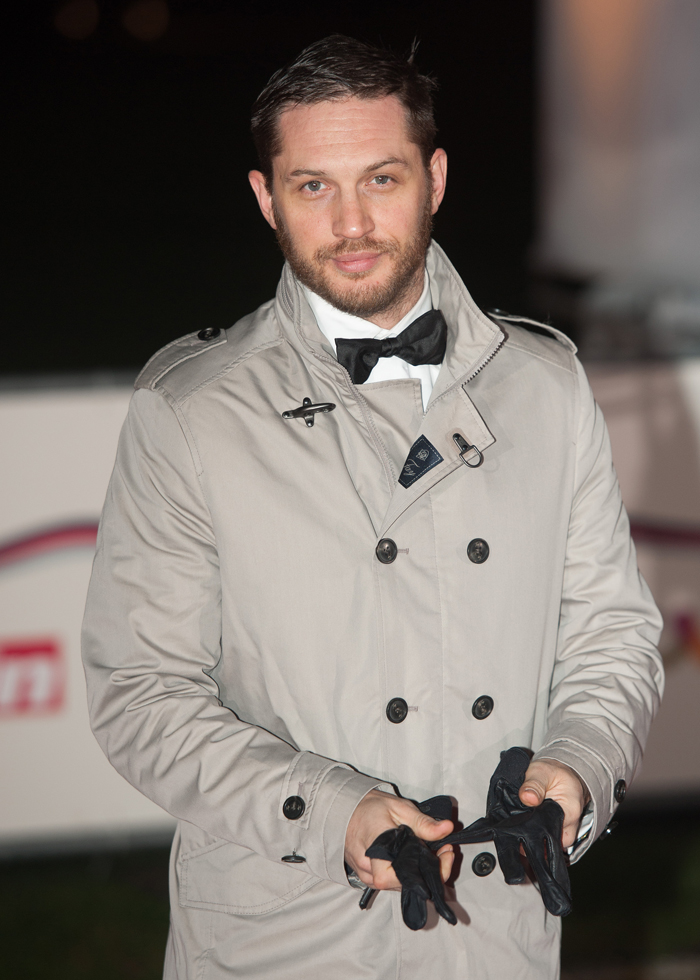 These are photos of Tom Hardy at the Sun Military Awards in London a few weeks ago. He's such a good looking guy even though (physically) he's not my type. Kaiser usually covers all of the Tom Hardy stories, but she was fine with lending him to me for this latest interview. I wanted to cover it because I have a soft spot for actors who get all neurotic about their careers. You know, the ones who freak the hell out about whether they're good enough for Hollywood. One only needs to witness my obsessions with Chris Evans and Joaquin Phoenix to know that fact is true.
Anyway, Tom is kind of freaking out in this interview with the Mirror. He's worried about his career and thinks every movie will be his last. He believes Hollywood will take everything away at a moment's notice. I guess Tom should be a little worried because the weight of the Mad Max: Fury Road movie is on his shoulders. That movie is having difficulties and — by the time it will be released in summer 2015 — will have been 3 years in the making. That's after shooting began and doesn't include all the pre-production stuff. None of this is Tom's fault of course, but he's still talking about his career doomsday. A lot of it has to do with his history of addiction. He's an alcoholic and used to dabble in heroin. Scary:
His alcoholism: "What I have is indiscriminate, like a bullet. If you are an alcoholic that is what you are. If I had four pints of lager and half a bottle of vodka I could turn this room into an absolute f—ing nightmare in about three minutes. I could destroy everything in my life I have worked so hard for."

He woke in a pool of blood & vomit in 2003: "I went [into rehab] thinking I'd do it for a little bit until I can go out and drink and people forgive me. But I did my 28 days, and after listening to people who had been through similar circumstances I realised I did have a problem. I did something particularly heinous that allowed me to wake up. I had to lose something. Sometimes you have to lose something that is worth more to you than your drinking."

On his career: "I'm just a frightened bloke. Everything scares me. Not being in control, not knowing, anticipation, waiting for something to go wrong. Fear itself. I'm in a really good space today, but I can always find something to moan about, even sitting on a pedestal. It's never that far away for me."

Why he started acting: "I wanted my dad to be proud of me, and I fell into acting because there wasn't anything else I could do. I didn't want anyone to know I was out of control, but I couldn't hide it. Eventually, the body gives up. I was completely kaput. I was lucky I didn't get hepatitis or AIDS."

His work is his new addiction: "Sometimes it's like drinking the next beer, I will do the next film and the next, keep going, keep going. If I stop working they might take it away from me. People will say 'Tommy you're doing well' and I say 'Am I?' In my head I'm still the kid. Does that make sense? I love what I do, but it's driven by a fear of not being able to do it. It's the same with drinking – if I stop then who am I? What have I got? I have to watch that drive. It doesn't matter how well I am doing, I'm only that far away from f—ing it all up."
[From Mirror UK]
I think Tom will be just fine. Mad Max may deal him a few setbacks, but directors like Christopher Nolan will always hire him. He seems concerned enough to worry about his continued sobriety, which is a good sign. I like that Tom's not all up in his ego. Plus he has that puppy movie coming out soon. Bright skies ahead!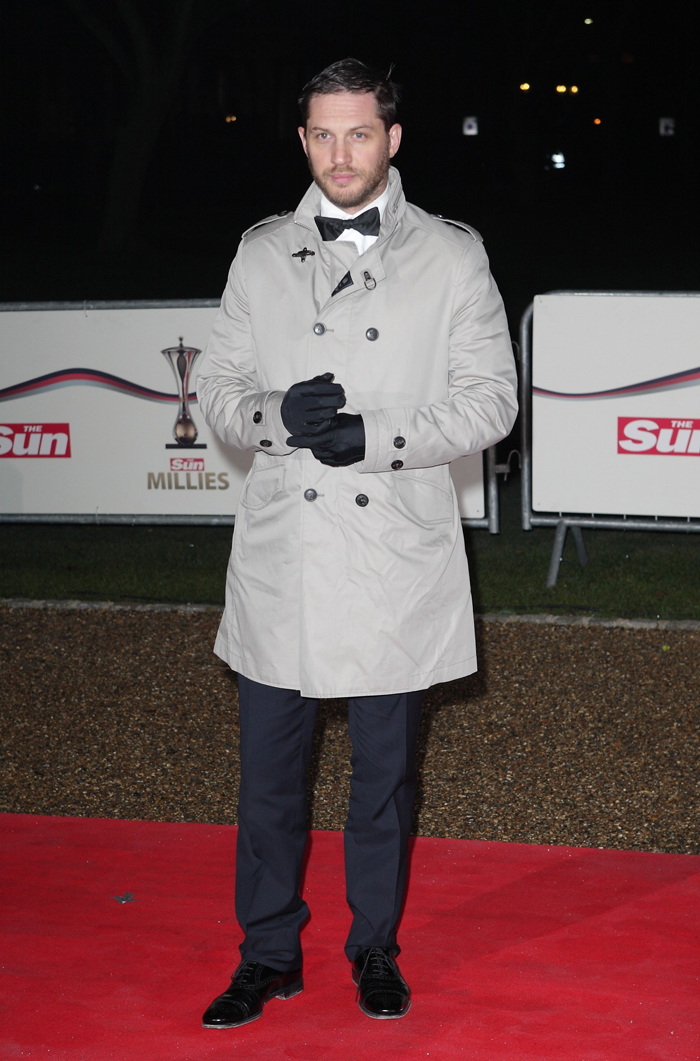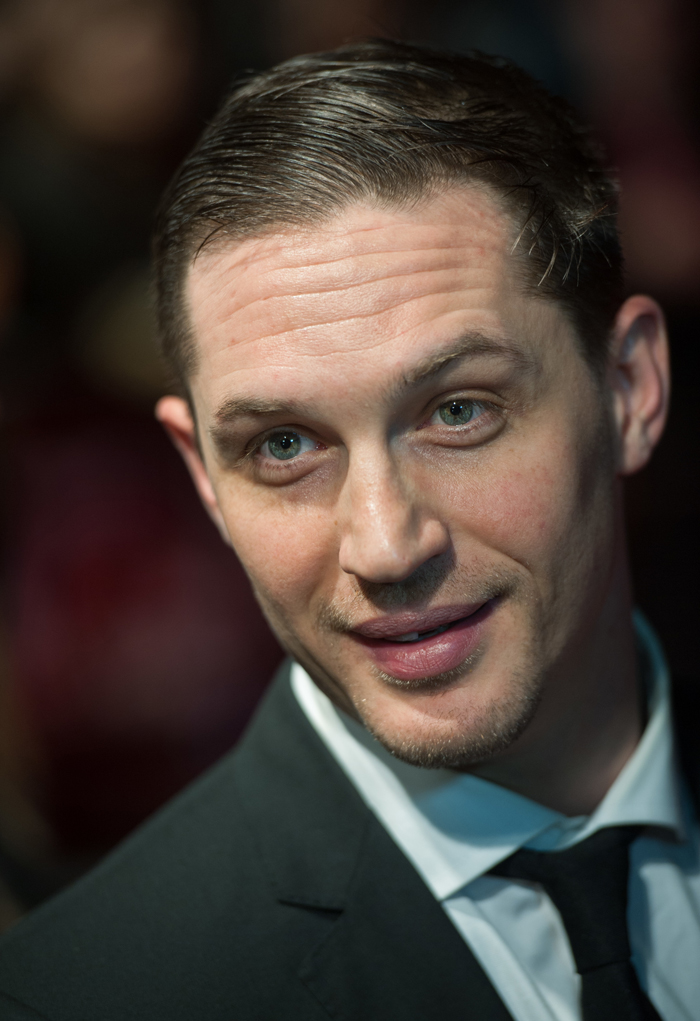 Photos courtesy of Fame/Flynet & WENN