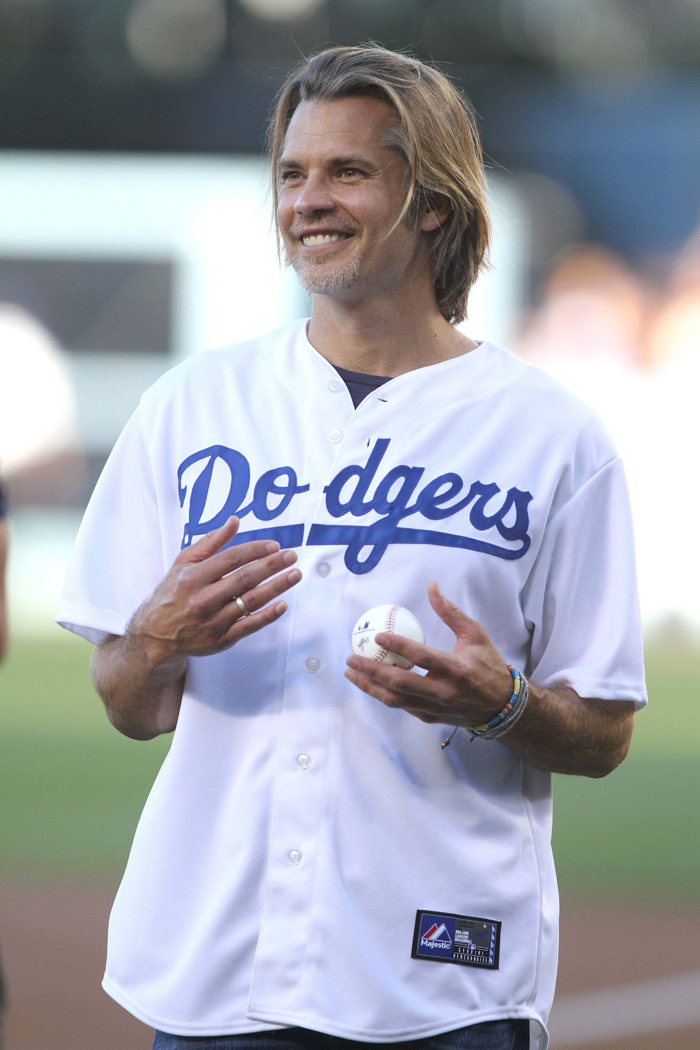 These are not exactly new photos of Timothy Olyphant, but they are new to me! These pictures were snapped last June when Mr. Olyphantastic was tossing the ball around at Dodger Stadium before a game. He threw the first pitch and looked super hot while doing so. His hair looked all lustrous and shiny, which is the exact opposite of how it looked last season on FX's Justified. Damn, he can wear the hell out of a pair of jeans.
Olyphant is promoting the new season of his show, so he sat down with Rolling Stone for a chat. He discussed plenty of stuff, and he tried to convince us that he doesn't know how to be smooth with da ladies. I guess he really doesn't have much tact in that department unless it's scripted for him in a movie or television show. Remember how hot he was in Go? Katie Holmes got to make out with him in that movie, and I was so jealous of her. Compare that character to his slightly sketchy joke about dumping his wife if he'd have won an Emmy a few years ago. Oh and this is not so trivial — Olyphant talks about racism in small-town USA in this interview. Listen up, y'all:
On ending Justified after next season: "Whenever it ends, I'll just count my lucky stars. Good gig. It's hard to get your hands on this kind of character and this kind of writing."

Creating his own take on Raylan: "I sound like an idiot. I start there. Then after that, the job is always the same. You've got to be funny, but you can't acknowledge it. Elmore is a delicate dance. It tends to be light on its feet and every now and then, you go a little deeper and look for the unexpected."

Is Raylan an anti-hero or a hero-hero? "I don't know. Maybe it's a little bit of a grey area. He seems to be happy at his job, he enjoys his work, and every now and then he gets to kill someone. Talk to a lot of Marshals and a lot of them tell you the way they came to the job is that they didn't know the Marshals existed. But they told me 'they'd give me a gun, a badge and the pay was pretty good — I'd give it a shot.' Raylan seems to be all into that."

On portraying rural America: "Lots of the stuff we've got going on is going on. There's crime and sh-t-kickers and backward-ass white trash. I hate to tell you, but racism is alive and well in a lot of parts of the world. I'm guilty of when I first read this five years ago, I remember asking myself, 'God, is this going to feel dated?' But between that and shooting the pilot, I realized there is nothing dated about this at all. That was right at the height of Congressmen accusing each other of being racist; people were talking about a 'Black president.' Racism was a big topic then. We were outside Pittsburgh and people would tell me that the Klan was alive and well in those parts. I don't know if we've tackled that issue as of late, but I know when we started, it was big."

Raylan is smooth with the ladies. Is Olphant that way too? "No! [Laughs.] I'm happy to help out whenever I can, but I've been married 23 years. I don't know if I'm the best person to ask."

Has Justified led to more auditions? "No. What its led to is me spending summers sitting by the pool, walking the dog and driving the kids around. It's really an unacceptable way to continue. [Laughs] I need to go get some other kind of work."
[From Rolling Stone]
Racism is indeed alive and well in all parts of the world. In America, the stereotype is that it happens more often in rural areas just like on Justified. Racists are all over the place though. I live in a moderately big city, and my ex-mother-in-law is the worst kind of racist there is. Every time she drops my daughter off at my house, she tells her to run really fast to the front door so the black family two houses down doesn't "snatch" her. She's such an insufferable woman. So yes, there are people who talk like that in this day and age. They may not wear Klan hoods, but they exist, and they are awful.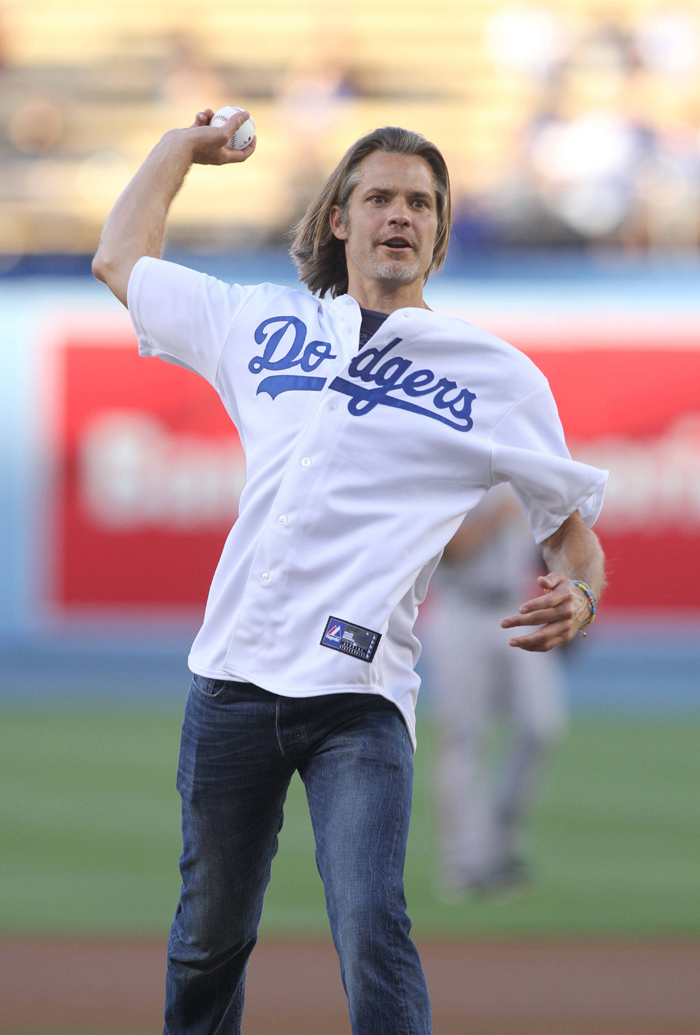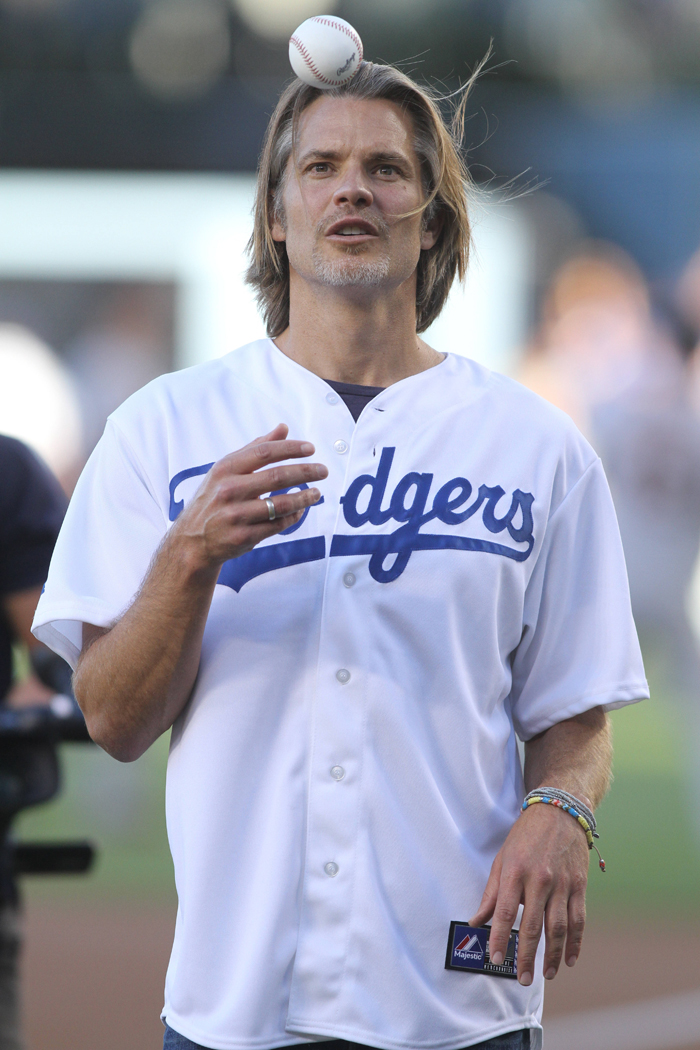 Photos courtesy of WENN