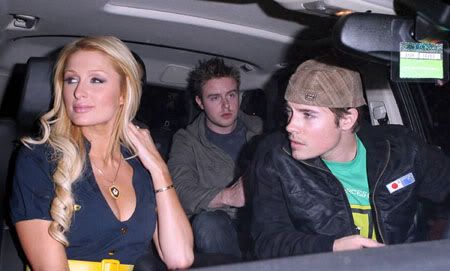 Everyone's wishes might come true soon. Paris Hilton could get up to 90 days in the slammer for violating her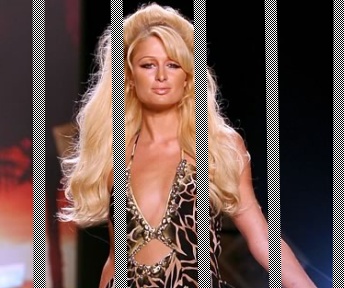 probation for the second time. Cops pulled her over on Sunset Boulevard for driving without her headlights on. She wasn't supposed to be behind the wheel since her license was suspended for a full three years after her DUI last September.
This is the second time Paris has been busted for violating probation, making some kind of jail sentence more likely. She was pulled over about a month ago and cited for driving with a suspended license. Her ever-present spindoctor, Elliott Mintz, said at the time that Paris was blissfully unaware that she wasn't allowed to drive for three years. He declined to comment on this latest incident.
City prosecuters are recommending that Paris' probation be revoked, and it looks like they're trying to make a well-deserved example out of her.
Mintz has been driving Paris around since her license was suspended. Janet Charlton notes that he's died his hair blonde and has even started dressing like Paris. It looks like she needs to hire a professional chauffer.
Paris' one-time BFF Nicole Richie also faces jail time for her DUI. She was busted driving the wrong way on the freeway back in December and admitted to cops on the scene that she had smoked pot and took a vicodin. Since she has an earlier conviction for DUI in 2002, she faces a mandatory five days in jail if she's found guilty again. Richie's lawyer entered a not guilty plea for her on February 21st. There is a pretrial hearing set for April 2nd.
Maybe Richie and Hilton can do a very special "Simple Life" episode from inside the county lockup. They're sure to get into all sorts of funny hijinks there.
Here is Paris out with her new boyfriend, Josh Henderson from "Desperate Housewives," on March 28th. He's driving, but he doesn't look sober enough to be behind the wheel. Her new boob job is quite obvious at this point. In one of these pictures you can clearly see where her extensions are attached to her head. She's a living Barbie, I swear. [via] and [via]