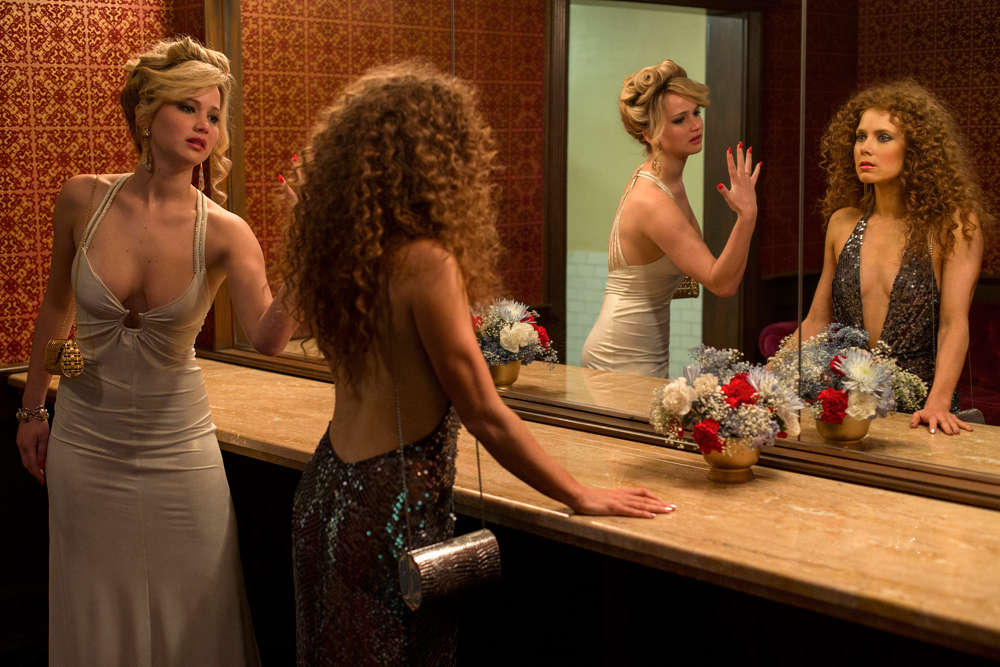 Every time I write about Jennifer Lawrence, I am acutely aware that her status as a critical darling and cool chick will be measured against the gossip backlash. Kaiser alluded to this phenomenon when recently comparing JLaw to Lupita Nyong'o. Just like Kasier loves Lupita, I love JLaw and wish there was a way to insulate her from the rising tide.
Let's just say that I recognize that Jennifer is precariously straddling the line between Lupita and Anne Hathaway territory. Last year, people adored JLaw as much as they currently adore Lupita. I can only hope that Jennifer doesn't end up in Anne's shoes next year. Really, people act like Anne did something seriously wrong. Maybe she was a little overenthusiastic and annoying last awards season, but she didn't hurt anyone. She didn't (at least I don't think) sleep with anyone's husband. She didn't kick a puppy. Poor Anne.
Also not helping matters with my JLaw fear: Jennifer and David O. Russell are circling a movie about Joy Mangano, which would involve Jennifer playing the struggling single mother of three who invented the Miracle Mop. Sounds … riveting.
Today's JLaw topic of choice just happens to be a crowd favorite: her raging appetite for food. Jennifer meant well when she started talking about body image in Hollywood, and she's talked several times about how she refuses to starve herself or workout and diet. Now we're hearing about how Jennifer ruined her American Hustle dresses with Doritos dust. Could she have worn a bib?
While some actresses might steer clear of artificially colored snack foods while in full 70s hair, makeup, and skin-tight, custom-made white gown, Jennifer Lawrence–our charmingly no-fuss Oscar winner–had no qualms about doing just the opposite on the set of American Hustle. During an awards-season discussion, American Hustle's Oscar-nominated costume designer Michael Wilkinson explained how he went about transforming Lawrence for her character's highest-drama moment in David O. Russell's period piece–and how Lawrence inadvertently mussed the design.

Describing how he translated her character's unstable mental state in his costume designs, Wilkinson said, "With Rosalyn there was a real dichotomy, almost a schizophrenia. We saw her at home, where she was sort of hiding from the world, she was depressed and falling asleep under a sun lamp. We liked that she didn't give a damn how she looked [at home] . . . wearing printed muumuus and shapeless things. Then, when she goes out to town, she switches modes and tries to get attention and make her husband jealous."

The highest-impact design Wilkinson created for Lawrence was a low-cut, white metallic jersey dress that Russell had envisioned Rosalyn wearing during her climactic scene–during which she confronts and kisses her husband's mistress, played by Amy Adams. "David really had it set in his mind that she would be wearing this dress that she just poured herself into. He wanted to see every single lump and bump. There had to be a sense of, 'Is she going to fall out of it?' It had this dangerous feeling to it, which matched her own dangerous mental landscape."

Because her character was originally supposed to spill champagne over herself in the scene, Wilkinson and his costume department constructed four different versions of the dress. "And I'm kind of glad we did," Wilkinson told the audience inside the historic Wilshire May building, "because Jennifer Lawrence is a very . . . let's say . . . raw and intuitive young lady, and she's not against eating Doritos and snack food in her costume. So we were glad that we had a couple [backups]." (Fortunately for the production–the costumes were not too expensive. Russell was so intent on the dress looking cheap and stretchy that Wilkinson chose fabric that only cost $3.99 per yard.)
[From Vanity Fair]
All I have to say is this: JLaw should eat those Doritos while she can. She's young and active, but she won't be able to get away with it forever. Even if she could eat junk food forever and stay thin, it's not a great habit for health and longevity. It will catch up with her eventually, and I'm interested to see how JLaw's attitude towards food develops (or stays the same) over the next few decades.
Showbiz Spy also has a heartwarming (and don't kick me for using that word) story about how JLaw offered to buy dinner for a homeless woman. She was with her mom and a few friends when she saw a lady pushing a cart. JLaw asked, "Honey, are you hungry? Do you want to come and eat with us?" A guy who overheard the question scoffed, "They're not going to let her in there!" At which point JLaw told the guy to mind his own business and f— off. That last detail makes the story believable because Jennifer does have an atrocious potty mouth. The lady "shyly" rejected Jennifer's offer, and JLaw handed over some money, which is way cool.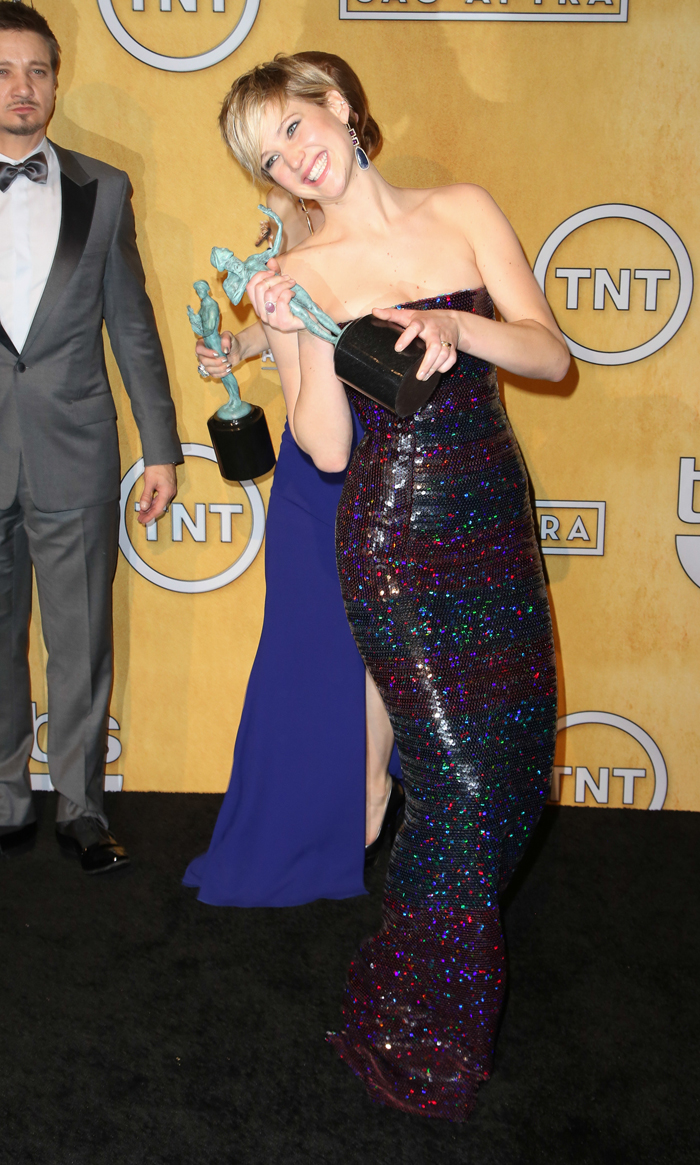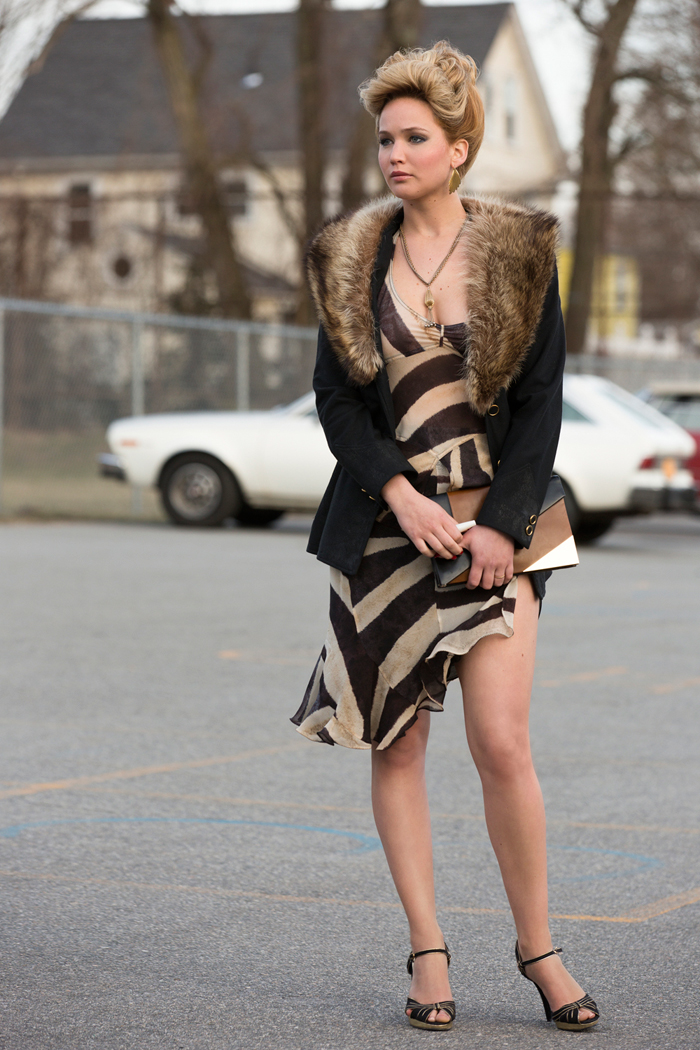 Photos courtesy of Atlas Entertainment & WENN