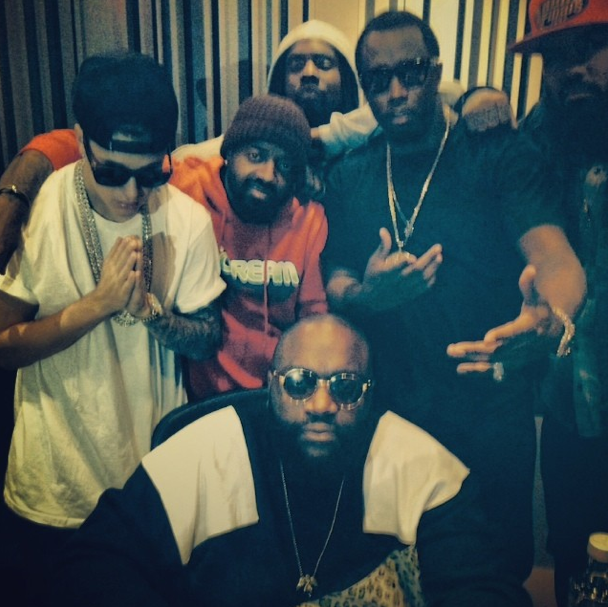 Over the weekend, I was looking for some new Justin Bieber photos for an update post that went nowhere. Our agencies rarely get new pap photos of Team Swag, so I usually check the Bieb's Instagram page. As of Sunday, the account wasn't loading properly, but I didn't stress. Well it seems that Bieber changed his Instagram account name … to "Bizzle." I've included a screenshot of his account in the gallery. His new "rap" avatar was that of a court jester.
Bizzle also happened to be the new nickname chosen by Bieber for his new rap career. Funny, right? Bieber tried to rap once before, and it was a disaster. That won't stop him though. He's been busily Instagramming photos of himself with P. Diddy, Rick Ross, Stalley, and Jermaine Dupri. Bieber has even been in the studio with T.I.: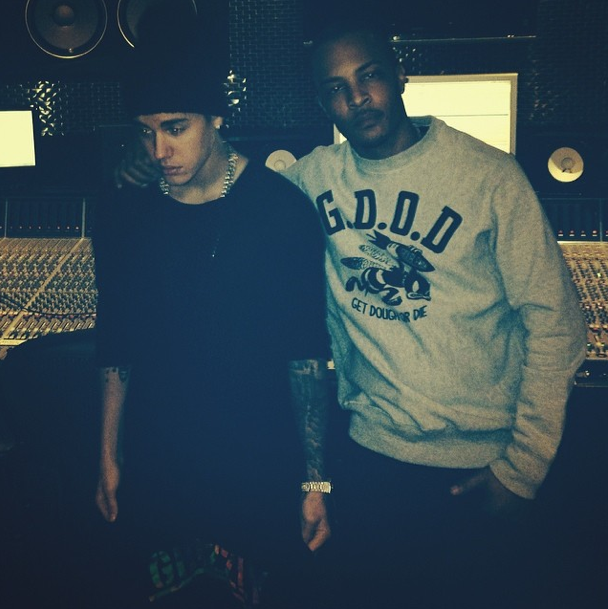 The only problem — besides Bieber's incompetence as a rapper — is that "Bizzle" belongs to an already established Christian rapper. So Bieber changed his Instagram name back last night and pretty much ruined this story. I don't think this is over. Bieber trying to gain rap cred is hilarious but not completely outlandish. Look at how rap artists (however briefly) embraced Miley Cyrus. Bieber's trying to weasel his way into the genre, and it might work. He was pictured hanging with Jay-Z & Beyonce during Super Bowl weekend. A source told Us Weekly, "Justin behaved a lot better that night!" Let's not forget that Biebs and his daddy were extremely abusive to a flight attendant en route to the Super Bowl.
Some more Bieber updates:
* Team Swag is trying to quash a new video that's surfaced. The footage shows Bieber during his Miami Beach jail stint. I haven't watched the vid, but TMZ promises that it shows Bieber in "various states of undress." The swaggy one reportedly stumbles all over the place and urinates all over his holding cell. Of course.
* TMZ isn't giving up on the silly notion that Bieber could be deported. They keep resurrecting the thought that Biebs will be convicted on felony vandalism charges. Then comes the possibility of immigration finding him gulity of a "moral turpitude," which would mean the US would not renew his work visa. It won't happen. I've been a vegetarian for nearly 20 years, and if Bieber ever gets deported, I'll eat a rotisserie chicken.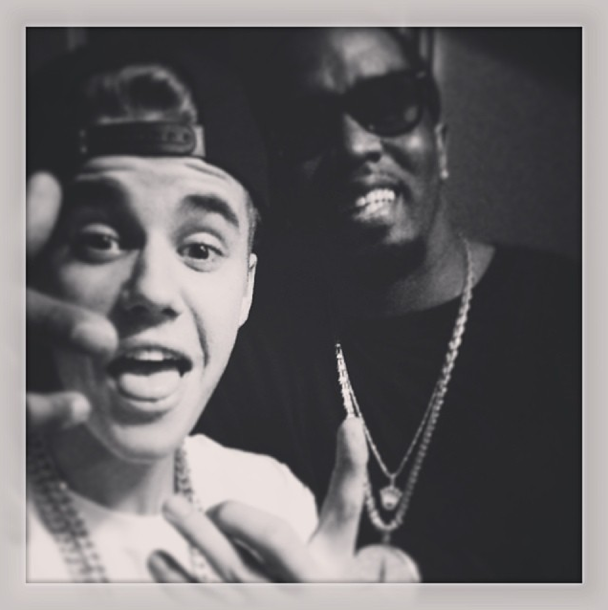 Photos courtesy of Justin Bieber Bizzle on Instagram