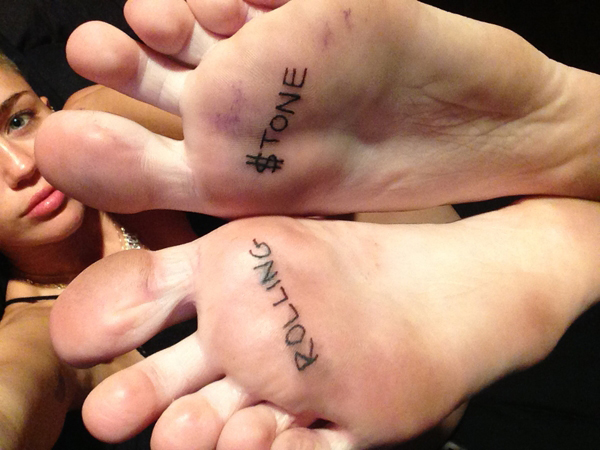 For those of you who are sick of Miley Cyrus' tongue, here's a hopeful remedy — the grubby bottoms of her feet. Miley took to her Instagram last night to show off the fruits of her Rolling Stone interview. She got this jailhouse-looking tattoo during the session, and looking at it gives me the heebies. I've never had a tattoo, but feet are a very sensitive area, right? Ouch. At least she'll be able to hide this tattoo (unlike her others) someday when she's embarrassed about this phase in her life.
Miley appears in the new video for the Mike WiLL Made It single that features Juicy J, Wiz Khalifa, and a rapping Miley. The song is a tribute to Michael Jordan. The vid shows Miley smoking and sexualizing a high-school environment. She spends a lot of time feeling herself up while wearing a Chicago Bull-themed two piece swimsuit. Of course the music isn't really important. I can't stand Mike/WiLL's voice, but at least Miley is better at rapping than Justin Bieber. I know that's not saying much.
Here's the video, which is full of NSFW language and plenty of drug references:
At least Miley's wearing clothes. That's really all I have to say about this song and video.
* Billboard magazine spoke to RCA president Tom Corson, who called the gross "Wrecking Ball" video "obviously high-quality, and the song is beautiful and wonderful." High quality = $$$.
* You know how Billy Ray Cyrus says "Wrecking Ball" video would be a huge success even without Miley's nudity? Well the director's cut (only featuring Miley's face) surfaced on YouTube, and it's only gathered a half-million views in 24 hours compared to 19 million views for the gross version. Terry Richardson is the director, so "director's cut" is ironic in this instance.
* Solange Knowles isn't a fan of Miley's antics. In the below tweet, she accused Miley of "playing black." She didn't stop there, and you can read the NSFW portion of her rant here.
It's just so fun to "play black" huh?

— solange knowles (@solangeknowles) September 24, 2013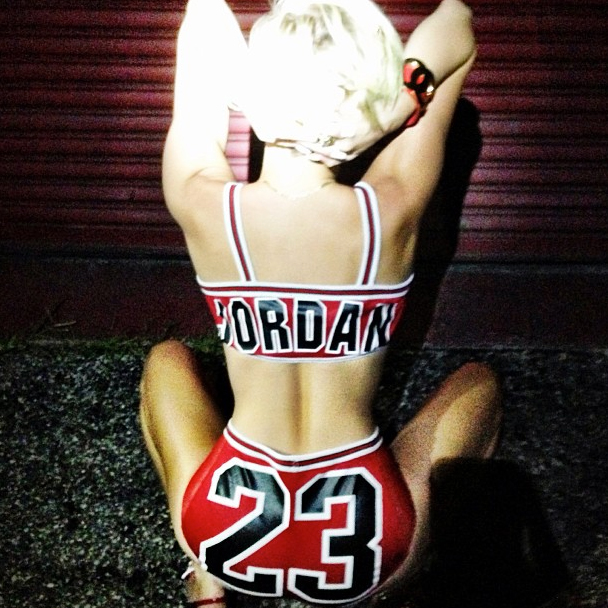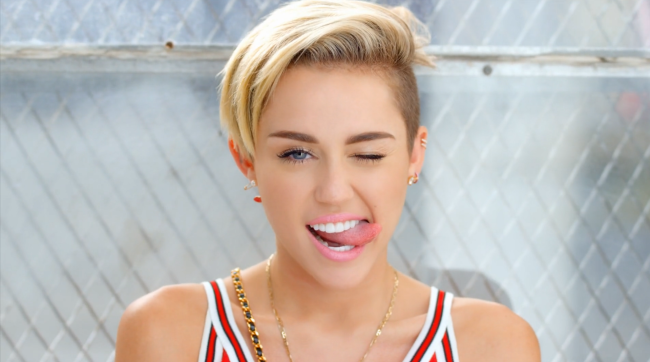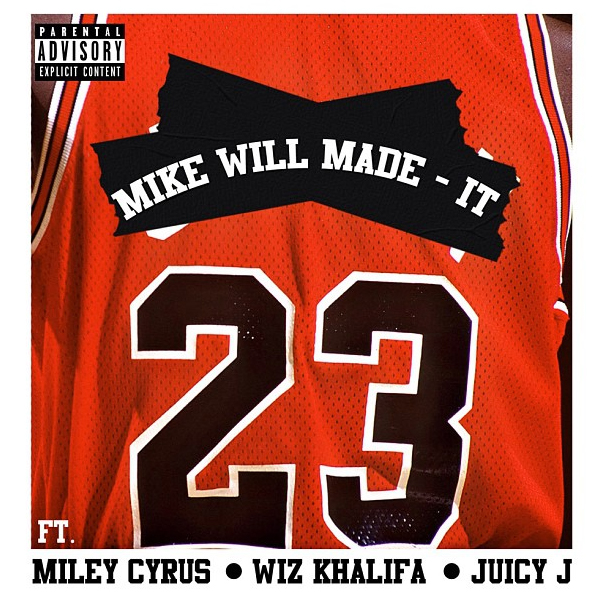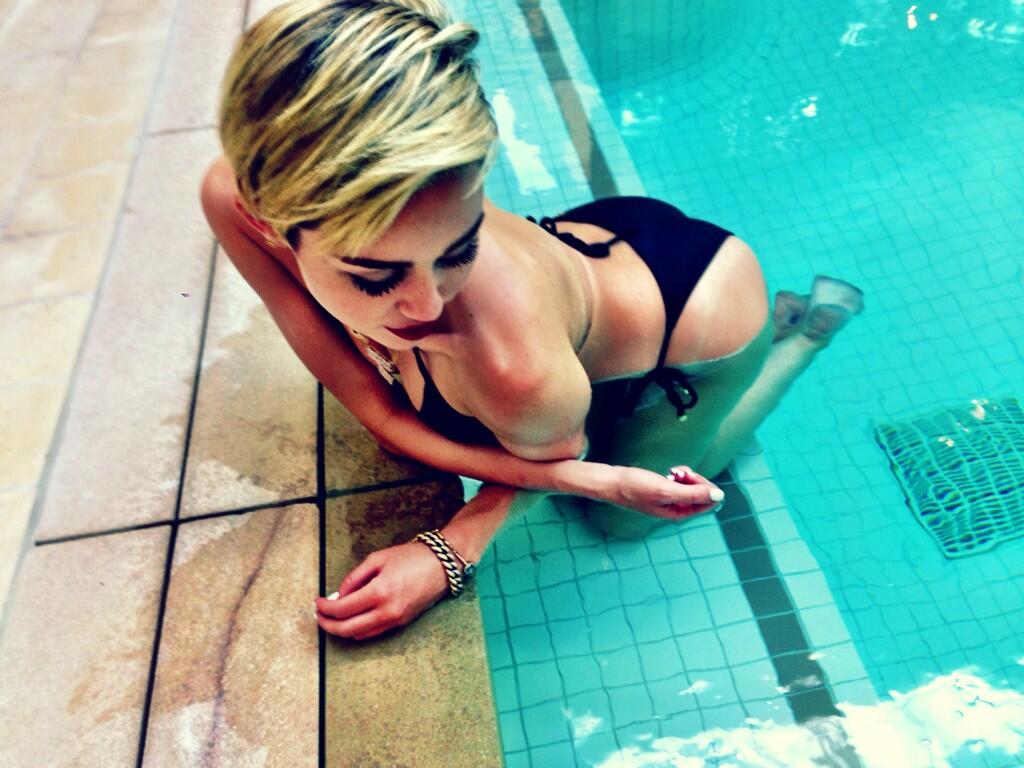 Photos courtesy of Fame/Flynet and Miley Cyrus on Instagram