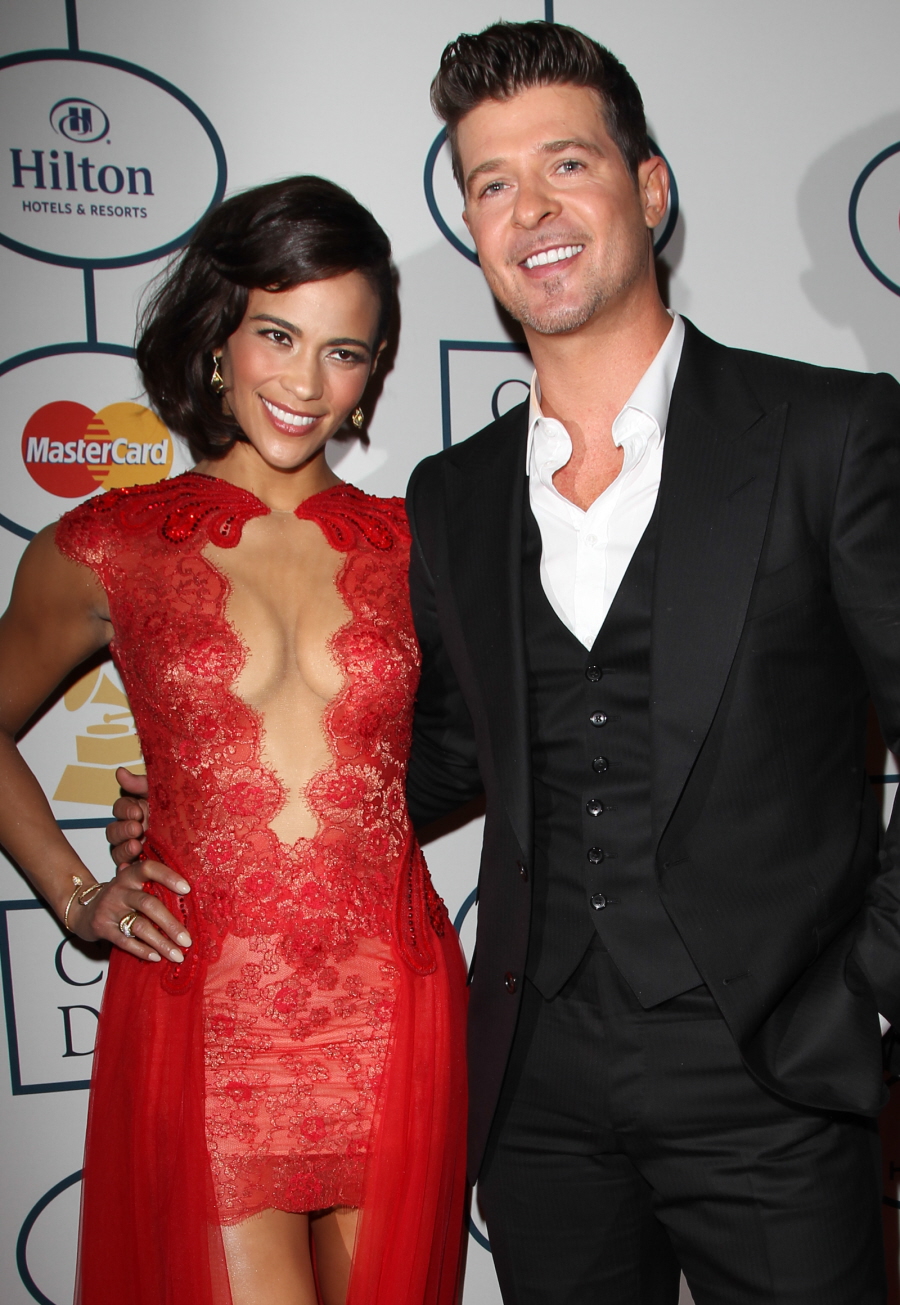 While it's always sad when a marriage comes to an end, I've been somewhat amused with the celebrity-media coverage of Robin Thicke and Paula Patton's split thus far. It's like people are going through the motions of "this is so sad, no one was expecting it," when really, everyone was expecting it and many of us believe that Robin had a wandering dong (or simply a wandering groping hand). Many of us also believe that Paula just got to the point where staying with Robin was getting embarrassing. So here's TMZ's confirmation of that:
Robin Thicke threw a Hail Mary last Friday to try to save his marriage … cancelling his Atlanta concert and flying to Canada to plead with his wife … TMZ has learned.

Sources connected with the couple tell us … Paula Patton told Robin Friday she wanted to end the marriage. Robin then abruptly cancelled his show, saying he had throat problems. But the cancellation was solely so he could sit with his wife and try to change her mind.

We're told Paula — who is shooting a movie in Vancouver — and Robin had a long, face-to-face talk … both acknowledging they had not been getting along and frequently arguing.

Our sources say in the end Robin realized Paula was determined to end the marriage and reluctantly agreed, but was very upset. We're told she was also upset.

The next day Robin cancelled his Orlando concert so he could be with their child.
I think it's nice that Robin was the one to fly to Paula and try to talk her into staying with him. I mean, that's nice for Paula, that at least her husband wanted to try to make it work in the end. It's a much better situation than, say, Robin sending her a note saying, "Got it. Smell ya later!" and partying with club girls that night.
E! News has a summary of Paula and Robin's "rocky year" and what's interesting is just how many times Paula saved face even when there was mounting evidence that all was not well in their marriage.
Robin just canceled his show tonight in North Carolina too. I wonder… is Robin going to play this like "she left me, I'm so devastated"? That will be interesting.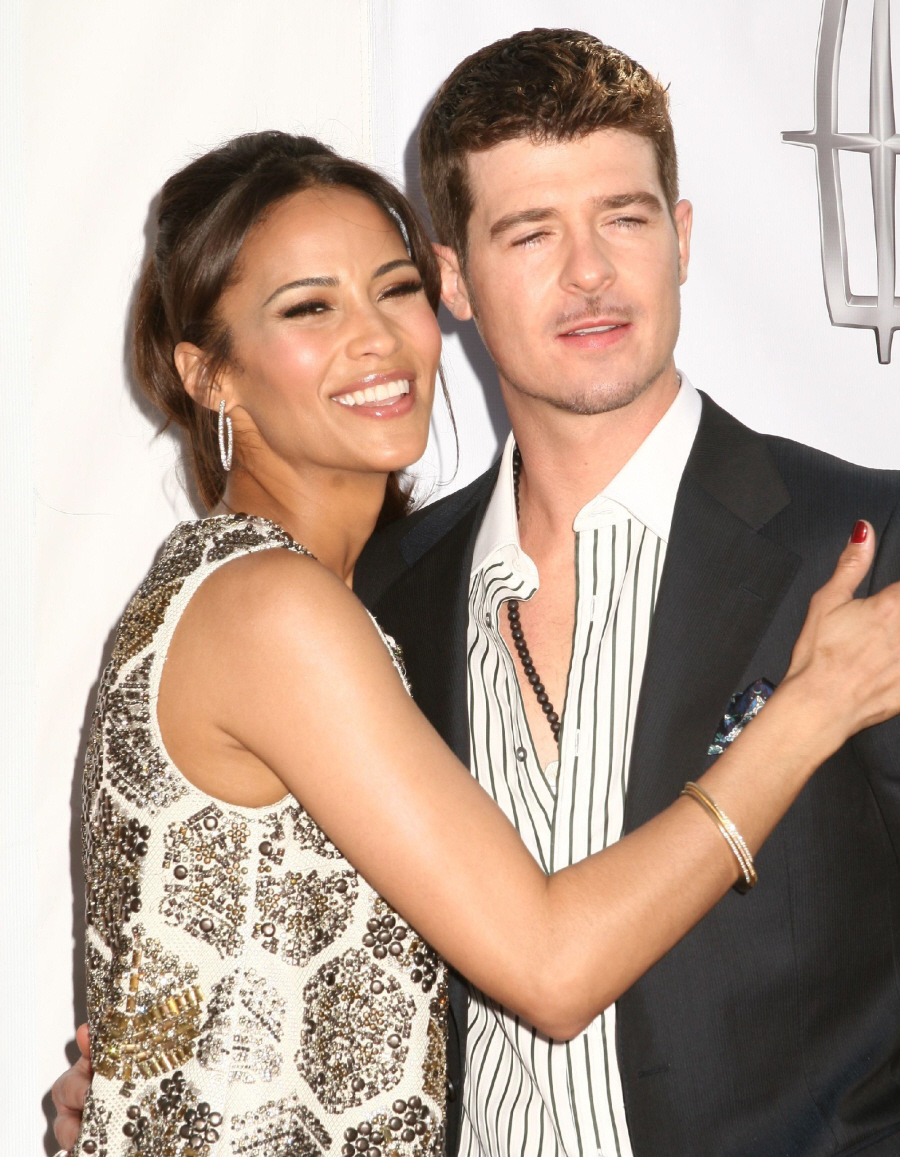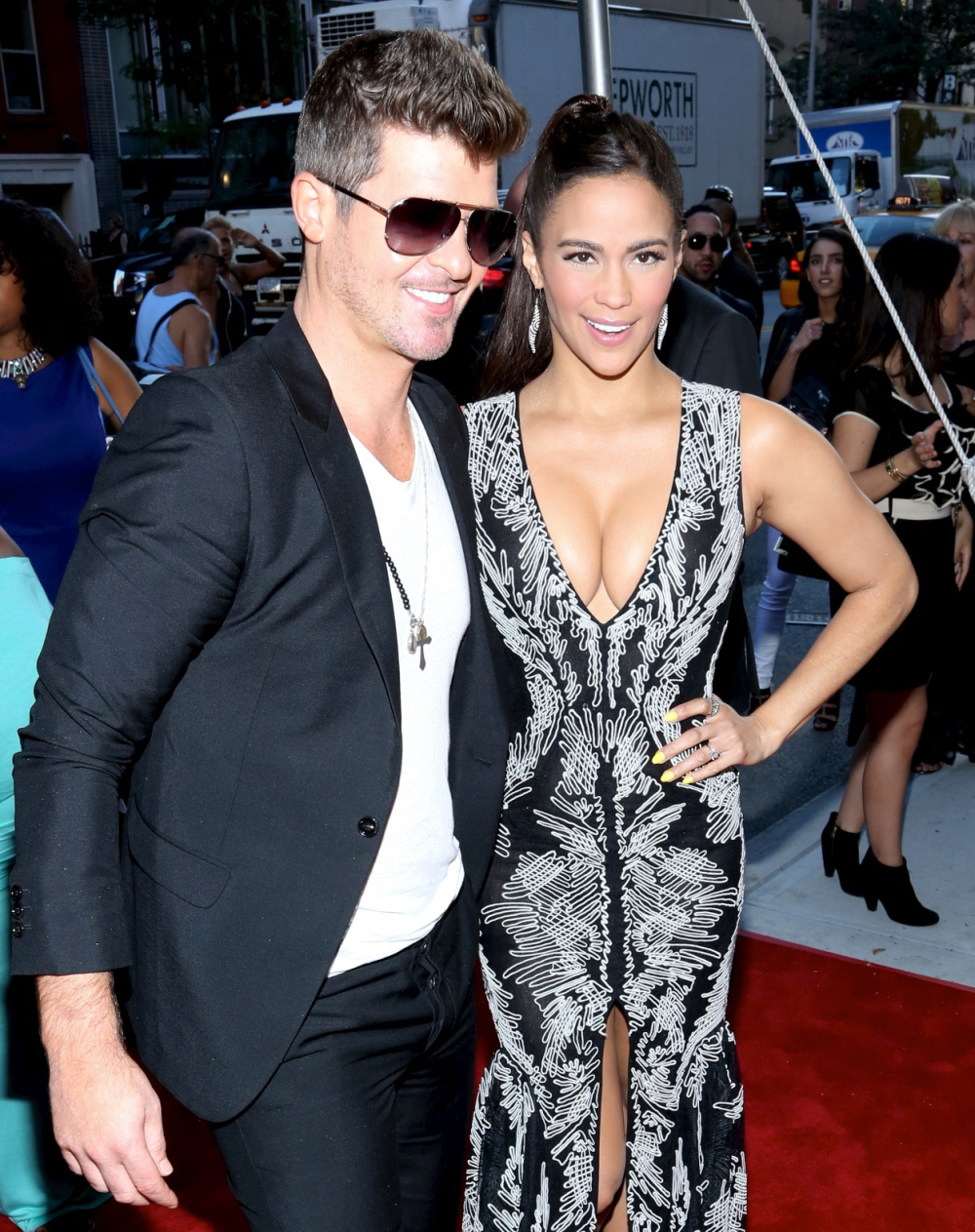 Photos courtesy of WENN.