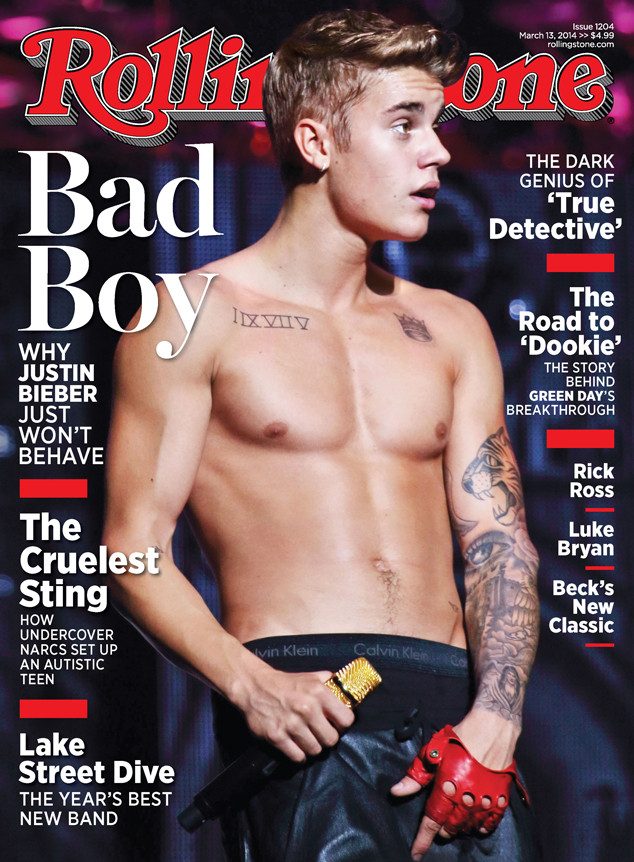 Justin Bieber takes this week's cover of Rolling Stone for being an out-of-control baby with a saggy diaper. They even chose a very appropriate shot for the boy who refuses to pull up his pants. The released excerpts don't reveal any new info yet, but here's a quick rundown: (1) Bieber's been stressed out about his lack of privacy since 2010; (2) Bieber did blow $75,000 in a Miami strip club two days before his drag racing arrest; (2) Jeremy Bieber is more of a BFF to Justin than an actual father; (3) There was an intervention in Panama that was led by Scooter Braun, Usher, and Bieber's mommy; (4) Bieber ignored the intervention and flew off with his daddy in a private jet where they harassed a flight crew. What's interesting is that Bieber has been on the RS cover before, but it's been about his music and fandom. Now the coverage is about his off-the-rails behavior.
Here's some more swaggy news:
* The latest news from TMZ on Bieber's Miami Beach case is that Bieber and prosecutors have failed to agree on a plea bargain. We already discussed how Biebs rejected a deal because he refused alcohol ed classes. TMZ says both sides refused to budge, so the case will go to trial with a worst case scenario of 2 1/2 years in jail for the wee one.
* TMZ has revealed a jail surveillance video of Bieber stumbling around during a sobriety test. He looks a little tipsy. There's another video of him doing pushups in jail. NY Daily News adds the detail of Bieber acting belligerent towards officers. No surprise there, right?
* Team Swag is still is holed up in Atlanta. He's on decent (if slightly weird) behavior so far. He dropped $3000 in a club after a hard day at the studio. He took a field trip to the zoo. A girl sent photos to Celebuzz that show her posing with the Biebs. She revealed how Bieber smelled like pot and was talking to a panda bear about his amazing music. "He was talking to the panda like the panda was going to respond to him. He said stuff like, 'I know you've listened to my music' and 'Wake up, panda I know you wanna take a picture with me.' And having odd conversations with the panda." Bieber did Instagram a picture of a panda bear during his zoo visit. This poor bear probably has a contact high.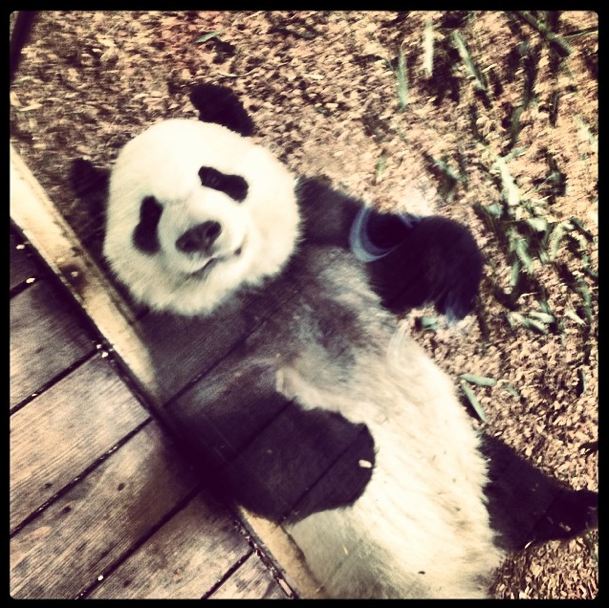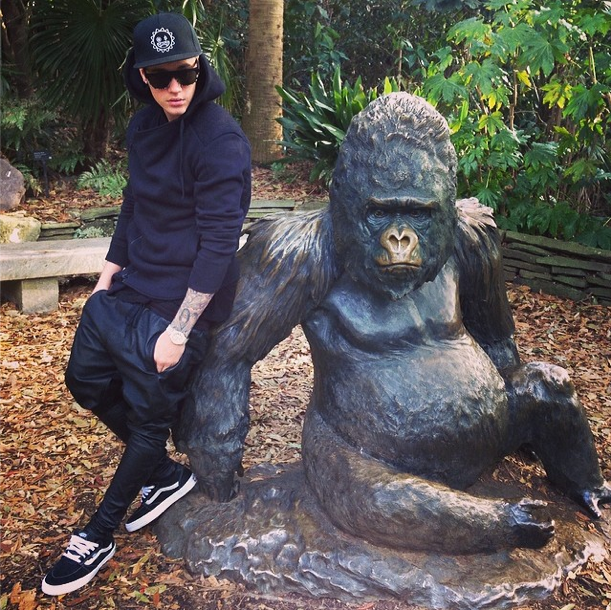 Photos courtesy of Fame/Flynet & Justin Bieber on Instagram