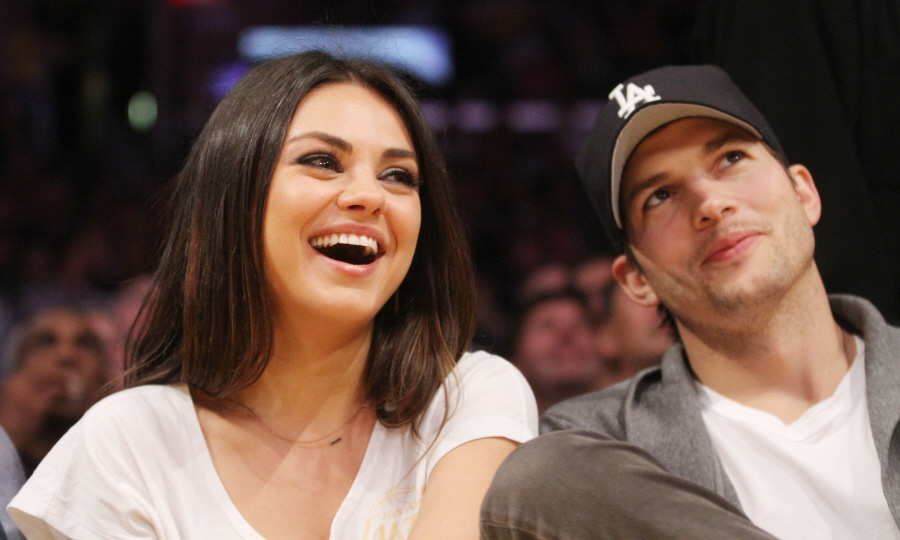 Well, this was expected. Mila Kunis and Ashton Kutcher are apparently engaged now! They've been dating for what? About two years? Yes, that's about right – the first reports of them spending time together romantically began percolating in early Spring 2012. It just feels like they've been together for longer because they were friends for so many years. The engagement rumors have been around for a while, as I said, but I got the feeling that Mila was and is "old fashioned" in the sense that she didn't want to get formally engaged to a man who was still technically married. Ashton and Demi Moore only finalized their divorce last November.
Get ready for a downright gorgeous Hollywood bride and groom, because Mila Kunis and Ashton Kutcher are ready to wed! The couple of nearly two years are engaged, a source confirms to Us Weekly. "She is crazy about him!" the source adds.

The Jupiter Ascending actress dropped a subtle hint while shopping with her mom at The Grove in L.A. on Thursday, Feb. 27; she wore a baggy white sweater, jeans, sunglasses . . . and a noticeable ring on her engagement finger.

Pals close to the former That '70s Show costars have been waiting for Kutcher, 36, to propose. "They talk about getting married and having kids," one friend told Us late last year. "An engagement is imminent."

It will be the first marriage for the Ukrainian-born beauty and the second for Kutcher, who finalized his once-contentious divorce from Demi Moore last November. He and the Margin Call actress, 51, split in fall 2010 following his infamous San Diego fling with Sara Leal in San Diego. (For her part, Kunis ended her eight-year relationship with Macauley Culkin around the same time.)

Kunis and the Two and a Half Men took their long friendship to the next level in spring of 2011, and though they've been resolutely private, are "inseparable," another pal told Us. Earlier this month, the Ted actress threw her man an intimate surprise birthday dinner with pals in Hollywood. The once hard-partying Kutcher prefers nights in at the shared $10.8 million home the couple shares. "Ashton and Mila cook together," a Kutcher pal says. "He knows he ended up with the right girl."

E! News first reported the story of the couple's engagement.
You can see the engagement ring photos here at The Mail. The pics is really blurry, but it doesn't look like a massive rock, nor does it look like a tiny little speck. Something in-between, something that wouldn't overwhelm Mila's slender fingers. So, what are your thoughts? Mine are… well, this was inevitable. I think it's weird to think of the timeline and realize that Ashton was only "single" (after he split from Demi) for about four months before he started up with Mila. The nice part of me says that he's hopefully a serial monogamist. The part of me that remembers Ashton's hookups with club girls says that Ashton still hasn't gotten all of that crap out of his system.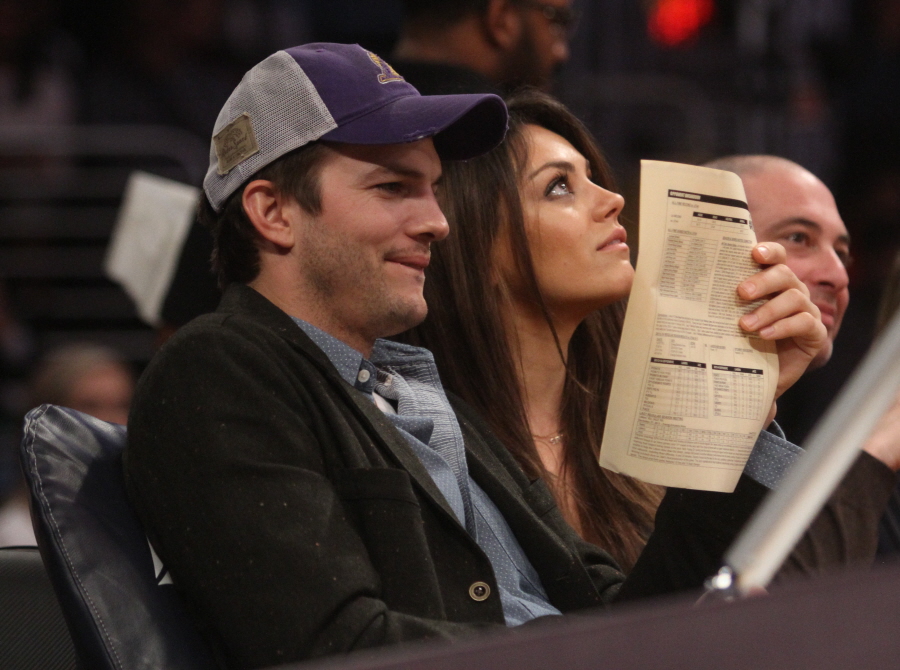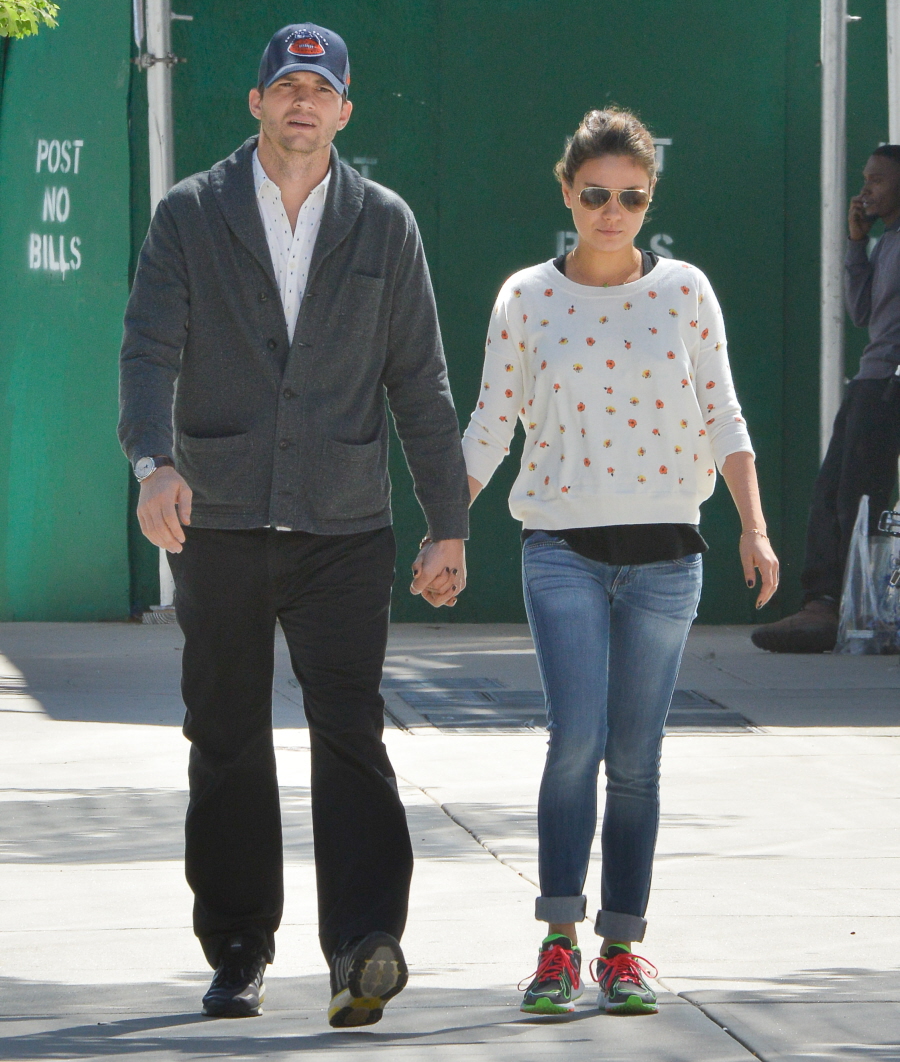 Photos courtesy of WENN.