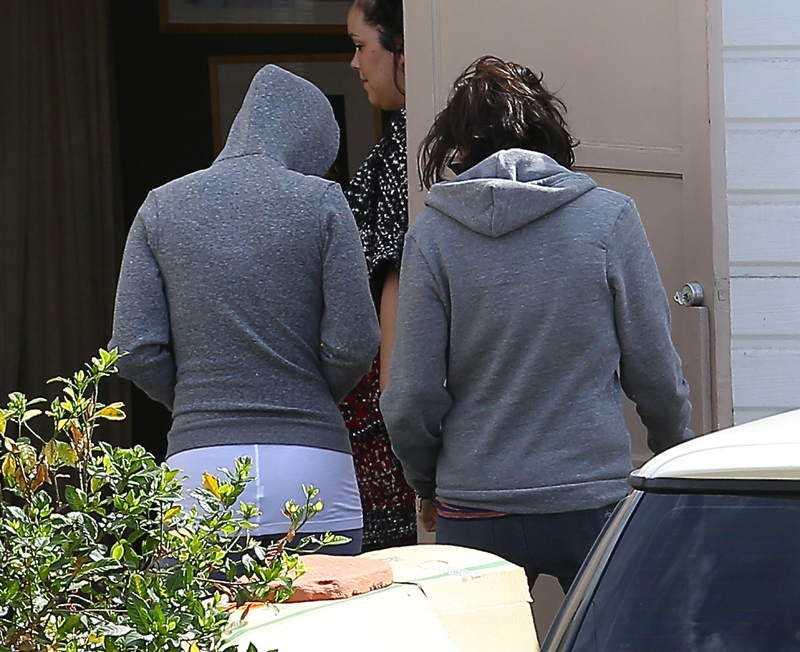 These are photos of Katy Perry walking backwards while leaving "a medical therapy building" in Los Angeles. That's Katy with the hood over her head. The other girl has hair that closely resembles Katy's current hair wig, but I would recognize Katy's tush anywhere. Is that crude? Well it's true. Is it safe to assume that Katy is avoiding cameras because she broke up with John Mayer for the 3rd time? She could also be hiding her no-makeup face. What is clear from some new photos of John is that someone in this former relationship is happy. He at least looks very relieved.
I'm going to operate under the assumption that John allowed Katy to publicly claim that she dumped him, but I don't think she wanted this breakup to happen. She played the ring game (not once but twice) earlier this month! Katy very much wanted a proposal before she left for her Prismatic world tour. Instead, her BFF Allison Williams got engaged, and Katy is left spraying Febreeze in her home to eliminate eau de douche.
Us Weekly has posted a few updates since the news of the big breakup. One story confirms the split by saying, "She's stressed about the tour, they've been fighting. It is probably for the best, because she is going to be on tour for forever. Of course this happens all the time, I can't keep track anymore. But for now they are done." Another update says the relationship ran its course and that both parties "made the mature decision that it was the right time." To me, that means John was getting itchy, and Katy is pretending to be alright with it to save face. Katy has tweeted only once since the news broke, but it was a big one. She claims to have helped deliver a baby in someone's living room. Crikey.
Just for kicks, here's a refresher of Katy's "breakup" outfits right after she and Russell Brand called it quits. Maybe she'll try to go goth or go for the depressed Betty Draper look again.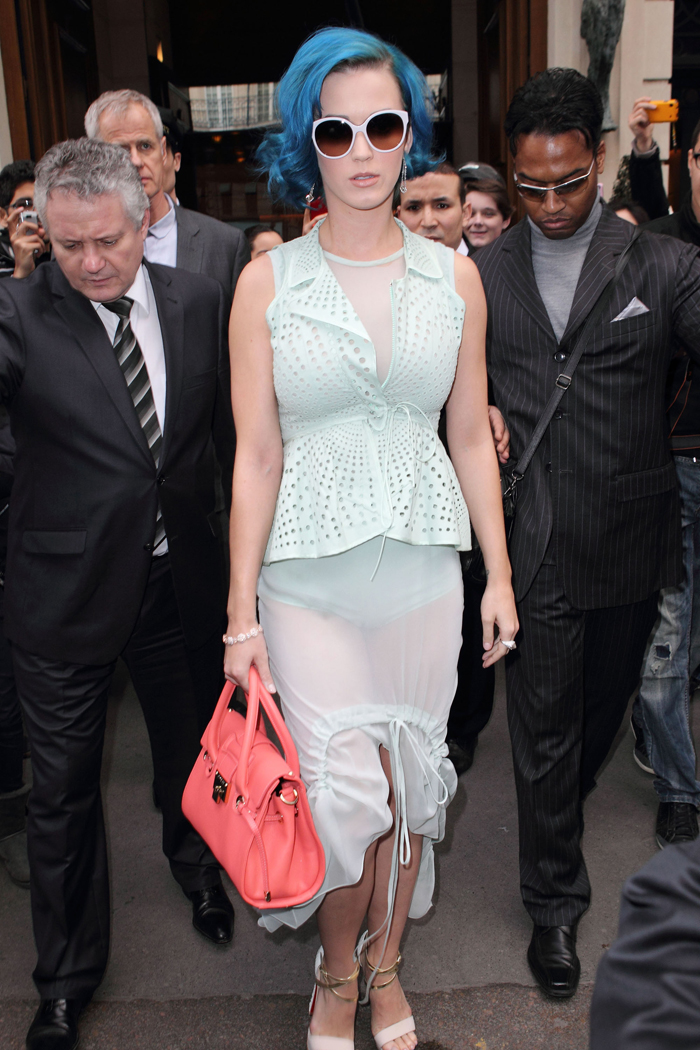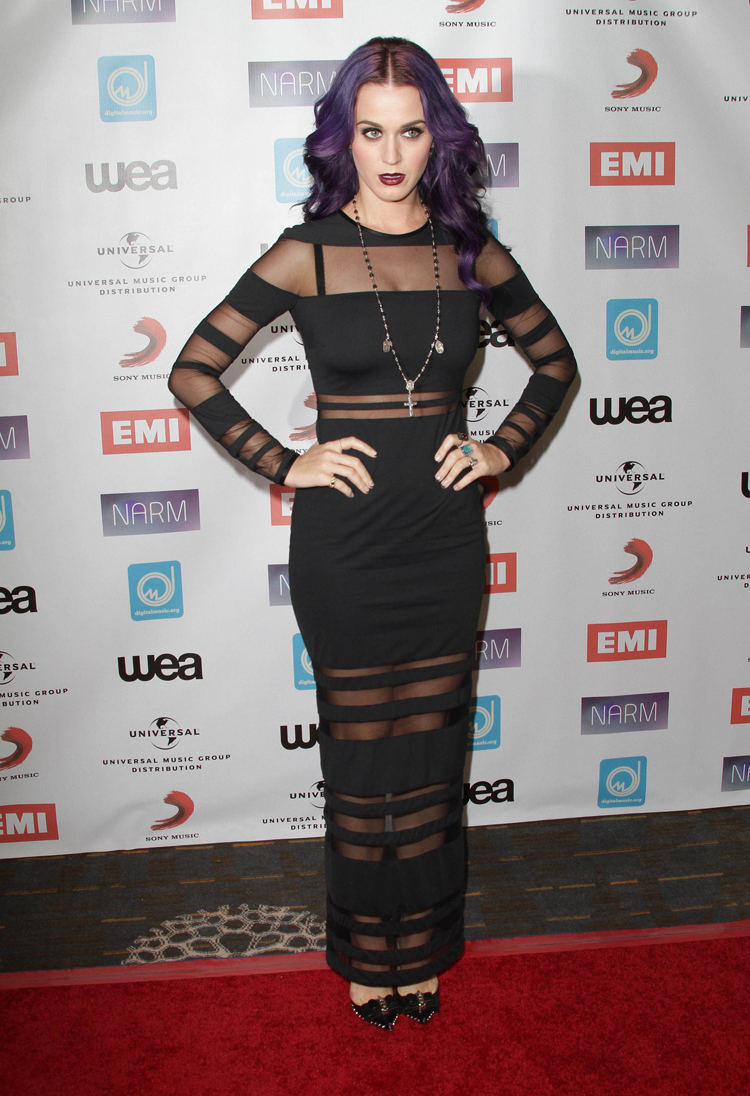 Photos courtesy of Fame/Flynet & WENN