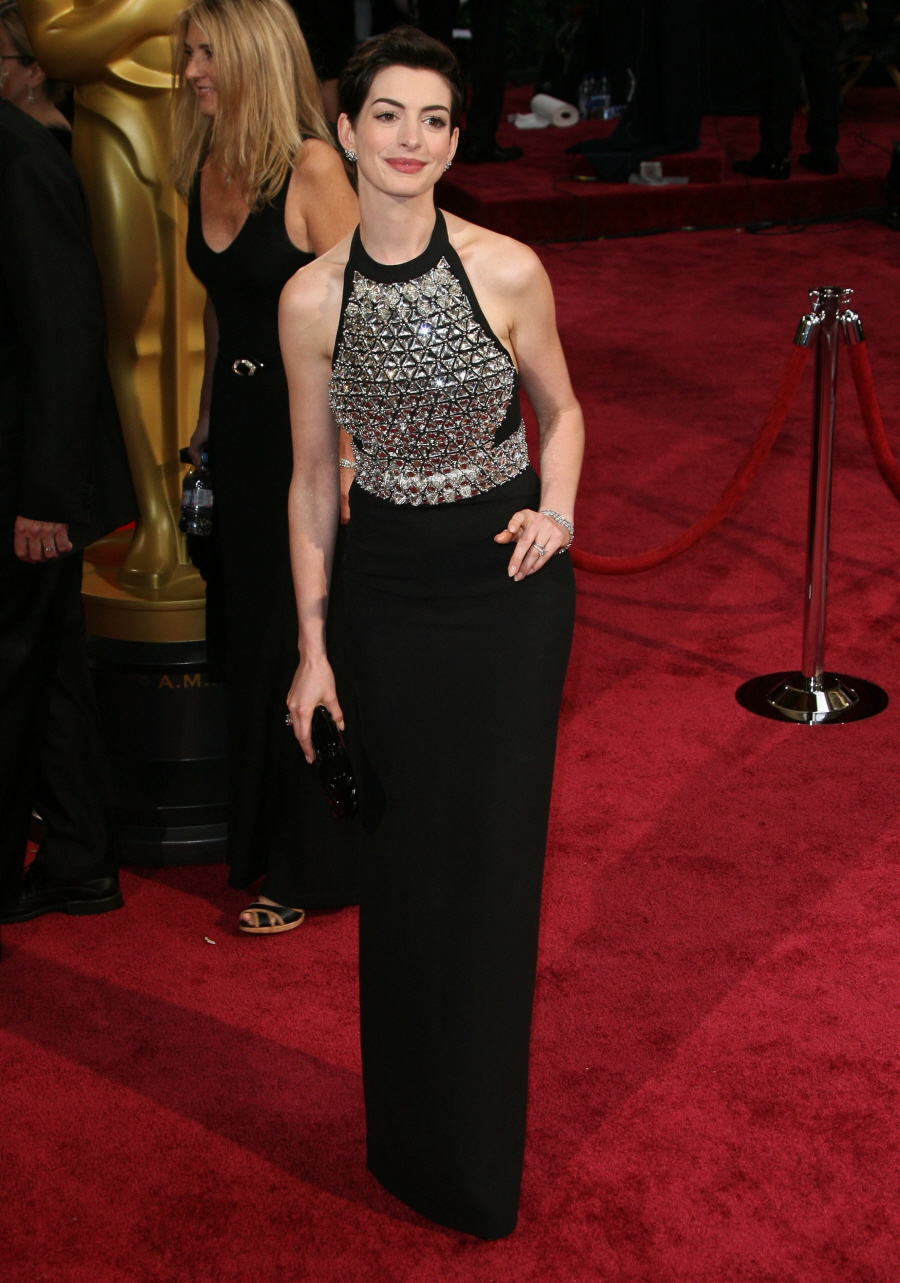 One of our most talked about ladies from last year's Oscars was pretty much a non-entity at last night's Oscars. I suspect that was done on purpose – Anne Hathaway knows people are still "mad" at her. But she still showed up to present Best Supporting Actor (to Jared Leto), and she wore a dress that pretty much says "I won last year, you don't have to pay too much attention to me." Annie's Oscar dress was Gucci. It doesn't look like much on the red carpet (it actually looks rather basic, right?), but on stage, the bejeweled halter top did sparkle like strobe-effect diamonds. When she was on stage, it was a LOOK AT ME moment with the sparkles.
As for her hair… I can't believe it's still so short. I get that Annie thinks it's "freeing" or cute or something, but I wish she would grow it out a little bit more. Annie and Joseph Gordon Levitt have the same hair these days (and he wears it better). Annie's makeup was very fresh and pretty though – she didn't go overboard at all.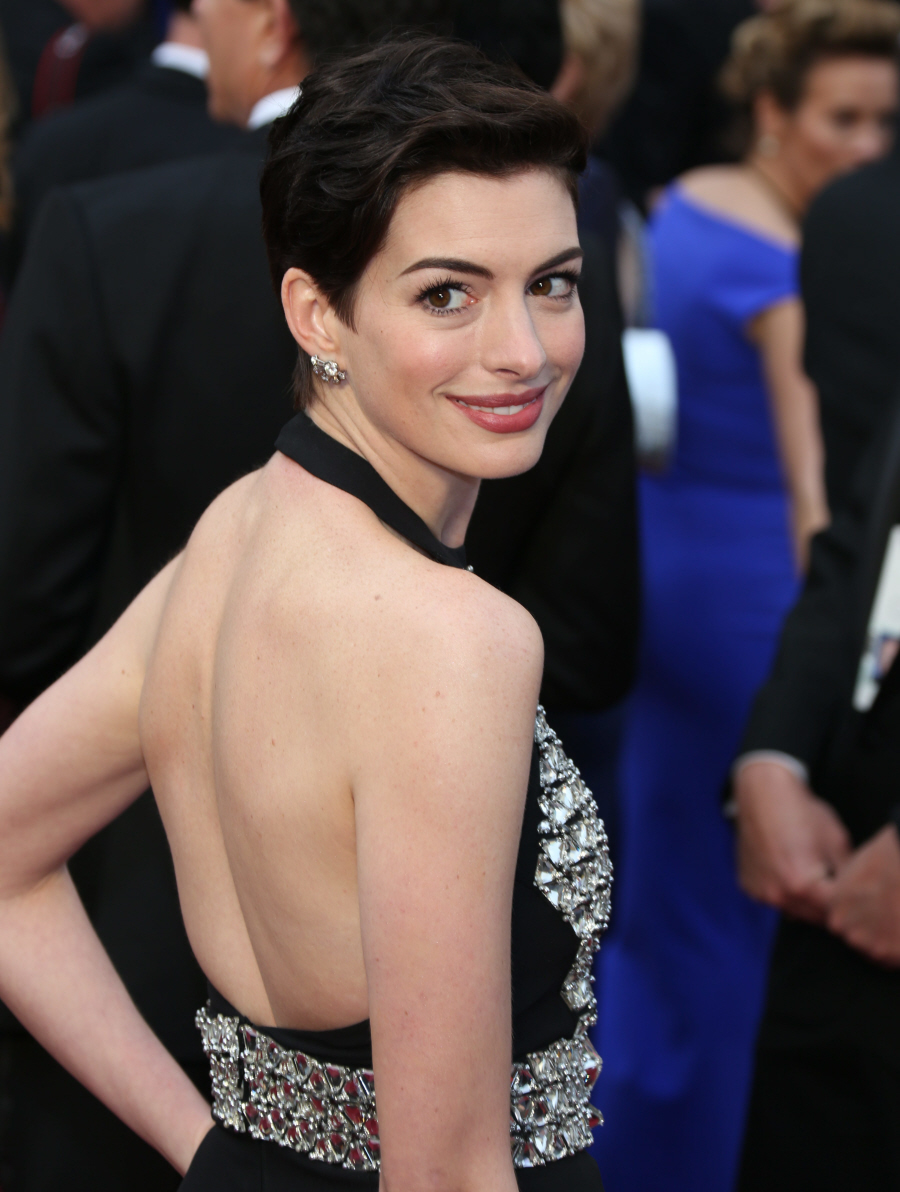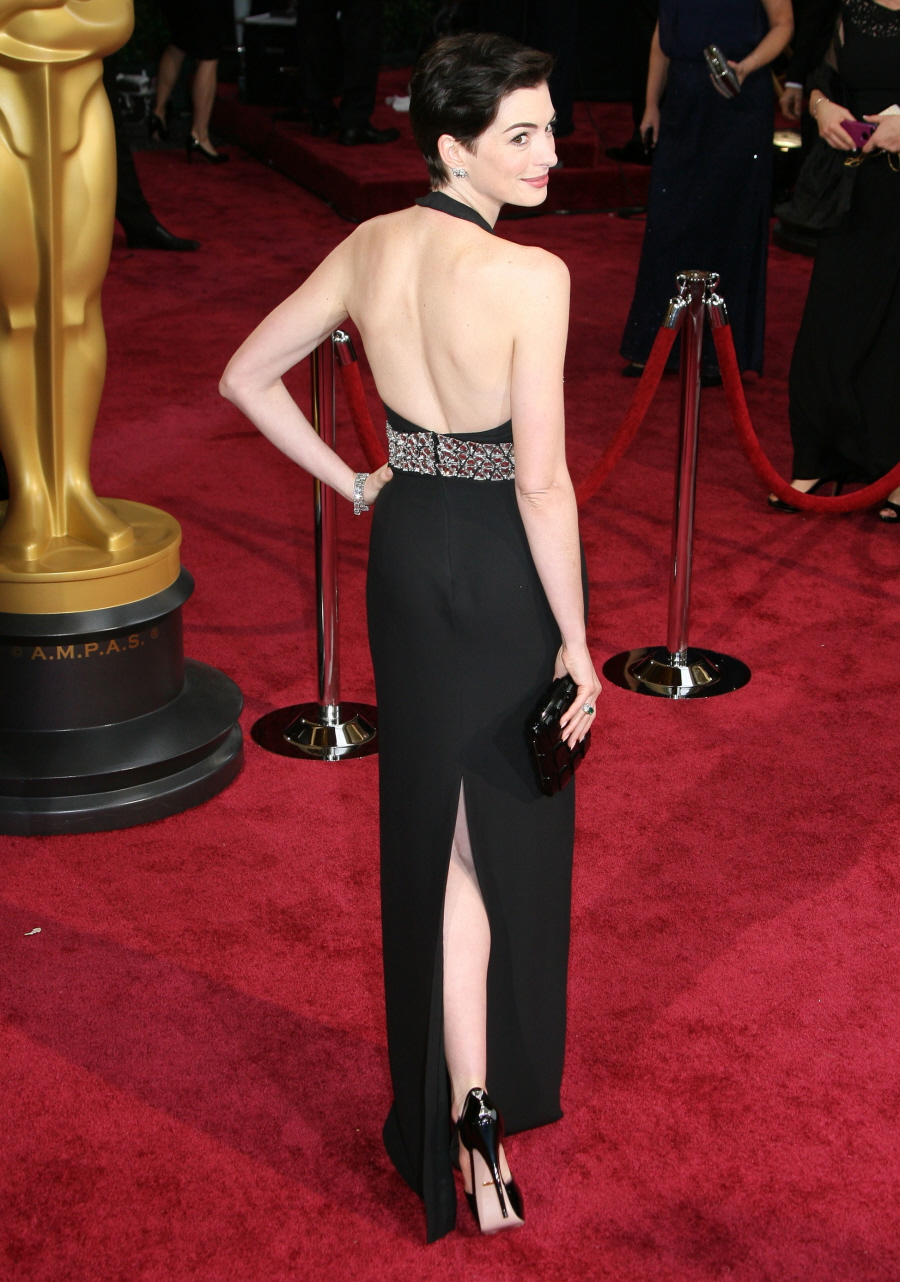 After the Oscars, Annie switched to a black-and-white Viktor & Rolf gown. I think I prefer this one to the Gucci Oscar gown, but is it just me or does this look like vintage cruise-wear? Like, I see these photos and I begin to hum "The Love Boat" song. No comment on her husband except I'm glad he wasn't wearing skinny-cut pants.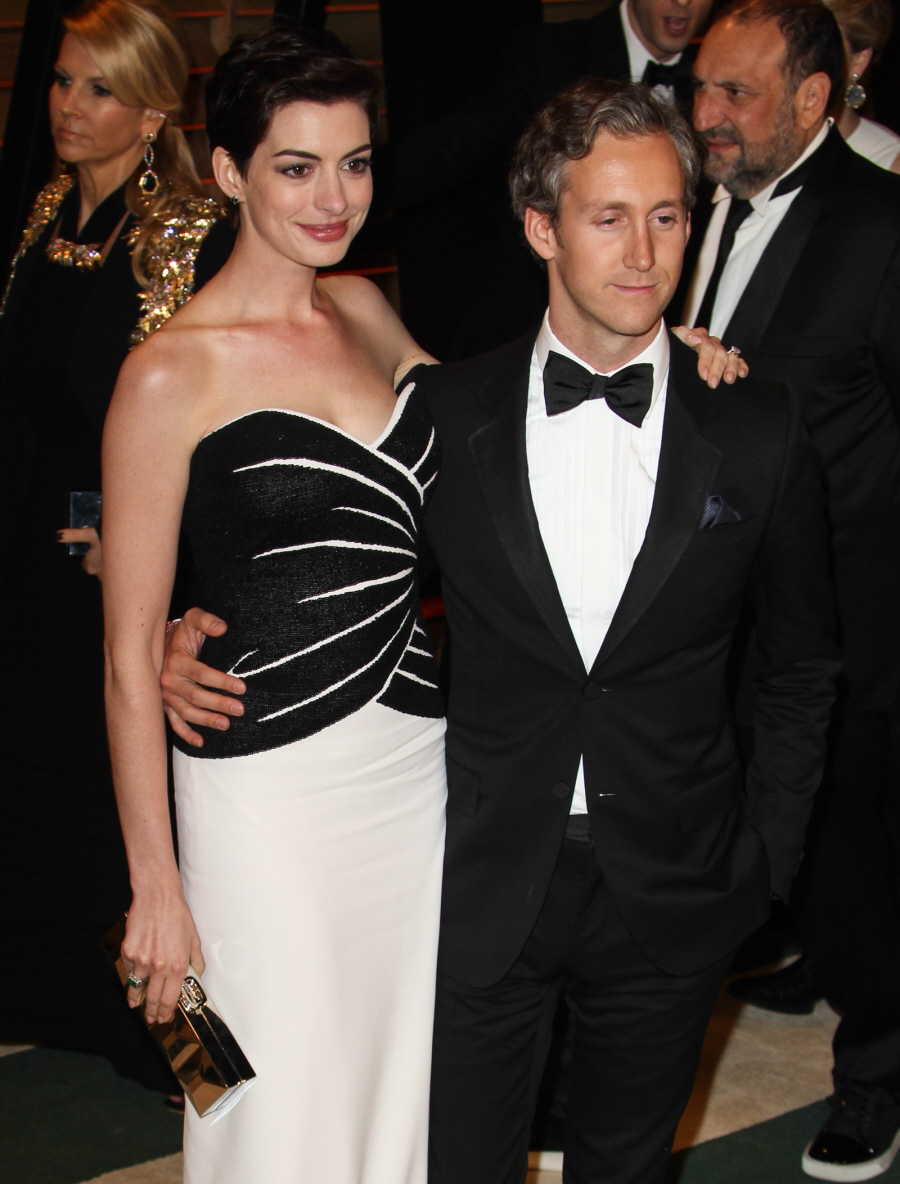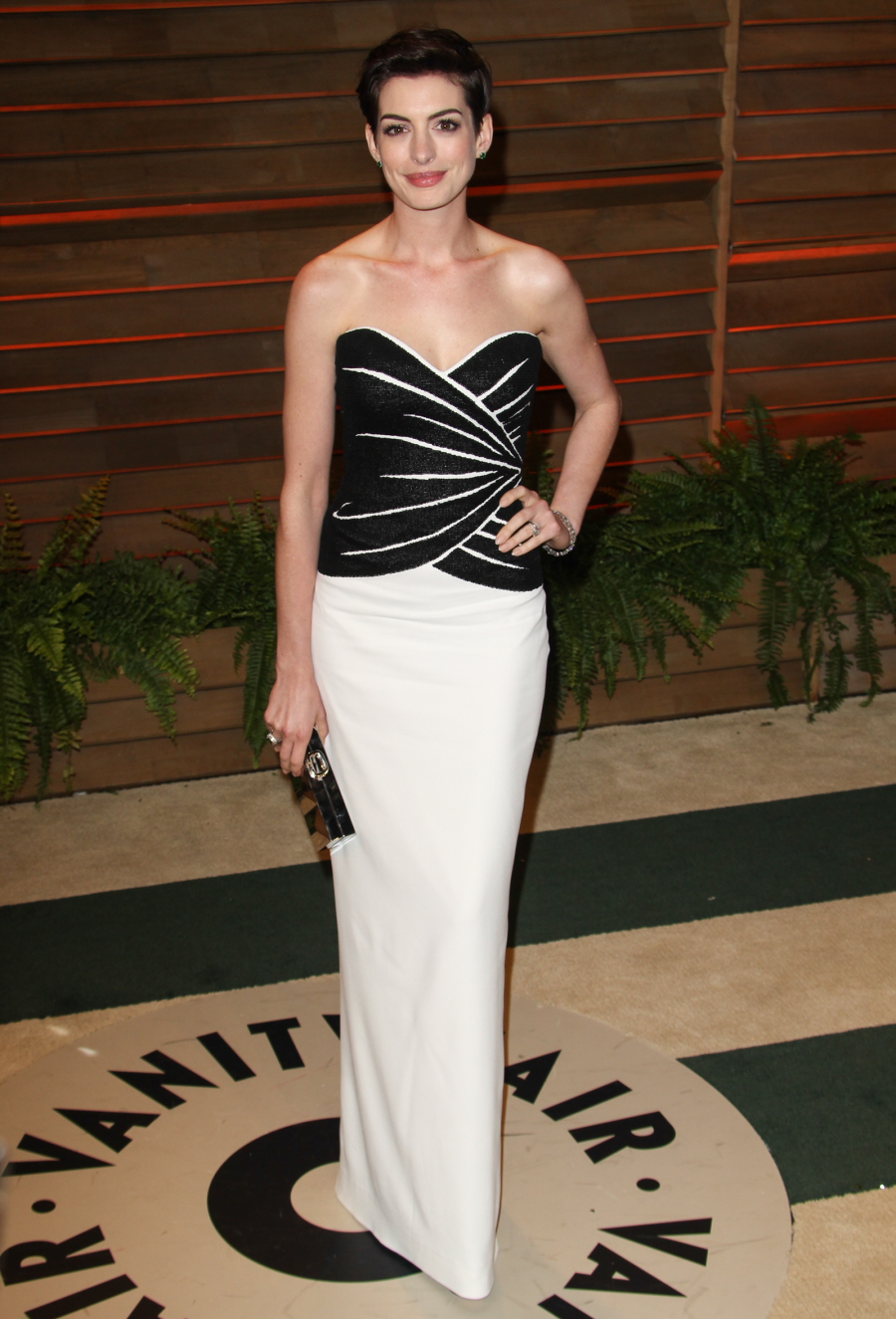 Photos courtesy of WENN.