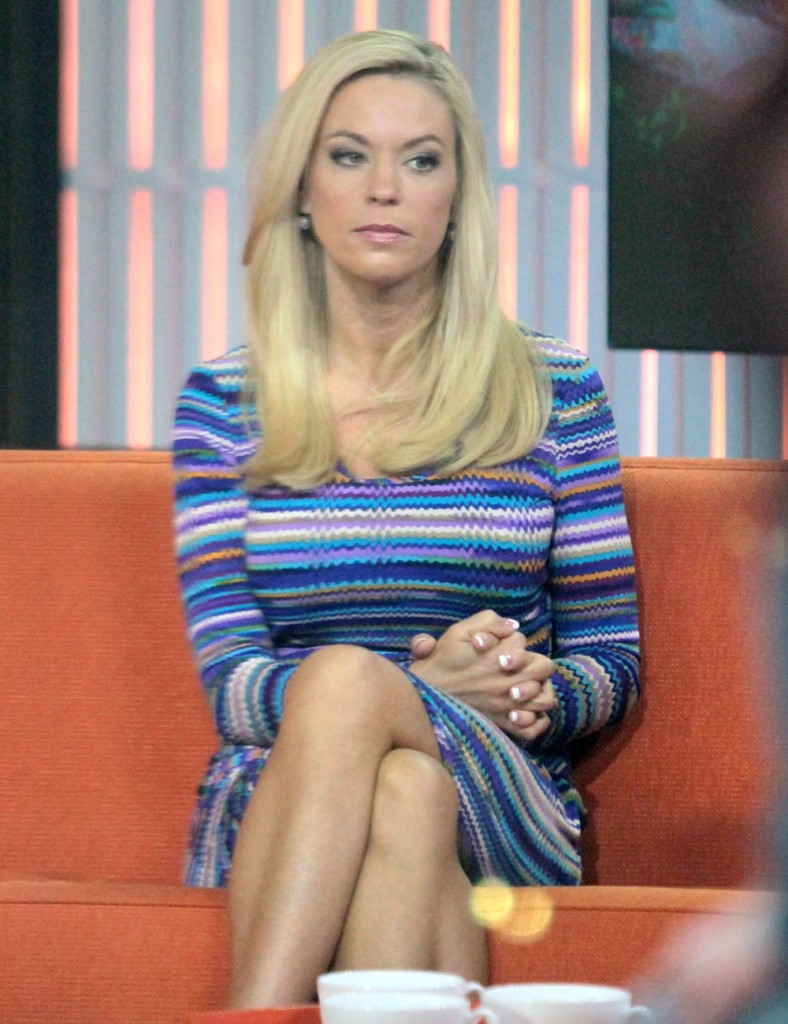 One of the last times we talked about Kate Gosselin, she was dragging her 13 year-old twin daughters on morning television, trying to drum up some public interest in her family and desperately hoping for another reality show gig. Kate's daughters looked mortified on camera and gave Kate the silent treatment. In a later appearance they tried meekly to play along, but it was obvious that they're used to being treated poorly by their mom, and that they're trying to push back somewhat. Kate's ex, Jon Gosselin, said as much, claiming that his children with Kate "live in fear" and that he planned to fight for custody. Those were hollow threats from Jon, who may have every reason to hate his ex, but should shut it in public and not trash the mother of his children.
Kate has a long and well documented history as a bossy, control freak mom, and we're seeing the effects on Mady and Cara. That's why I have no problem believing this eyewitness report given to Radar Online. Apparently Kate, the girls and Kate's "bodyguard," married Steve Neild, were at a Demi Lovato concert when someone witnessed Kate loudly ordering the girls around. She was also holding hands with Steve. That answers my question as to whether Kate is still dating the bodyguard. Here's more:
"We were at the Demi Lovato concert on Sunday night and had just entered the building and were browsing the merchandise table. I turned and saw a girl who looked familiar but turned away and didn't think much of it. Next thing you know we heard someone yelling, 'You both need to come back here now! Get over here and stay together! Where are you guys going?!'" the source told Radar.

"I turned around and lo and behold, it was Kate Gosselin b*tching out the twins. The girls seemed embarrassed and their faces were pleading, 'Please don't know my mother.' They looked deflated. Myself and two friends were shocked and appalled."

The insider reveals that Kate, 38, and her crew came through the same door as everyone else — no special treatment — but she did have her long-time rumored boyfriend and bodyguard on her arm!

"The biggest surprise of all was who she was holding hands with. She was holding hands with Steve Neild, her 'bodyguard,'" the eyewitness told Radar.

"They are most definitely a couple and were NOT trying to hide it. We were surprised considering we kept up with all the Jon & Kate Plus 8 drama."

The source tells Radar that at one point they tried to take "selfies" so they could catch a photo of Kate and Steve in the background, but failed.

"Kate ducked behind us during the photos and yelled to the twins, 'Girls, bend down, you're going to ruin their photo!'" the source said.

"She seemed paranoid after we took the photo."

"We decided to go to our seats and as we turned around we saw the twins, Neil and Kate walk to the side and bypass the entire merchandise line to be served," the insider added.
Of course Kate didn't wait in line with the rest of the customers. Don't you know who she is? She doesn't have time to extend common courtesy to anyone or to give her daughters a moment to themselves. Kate doesn't have time to wait for her married bodyguard to get a divorce, she will take what she wants when she wants it. Kate's fame may have faded fast but her sense of entitlement isn't going anywhere.