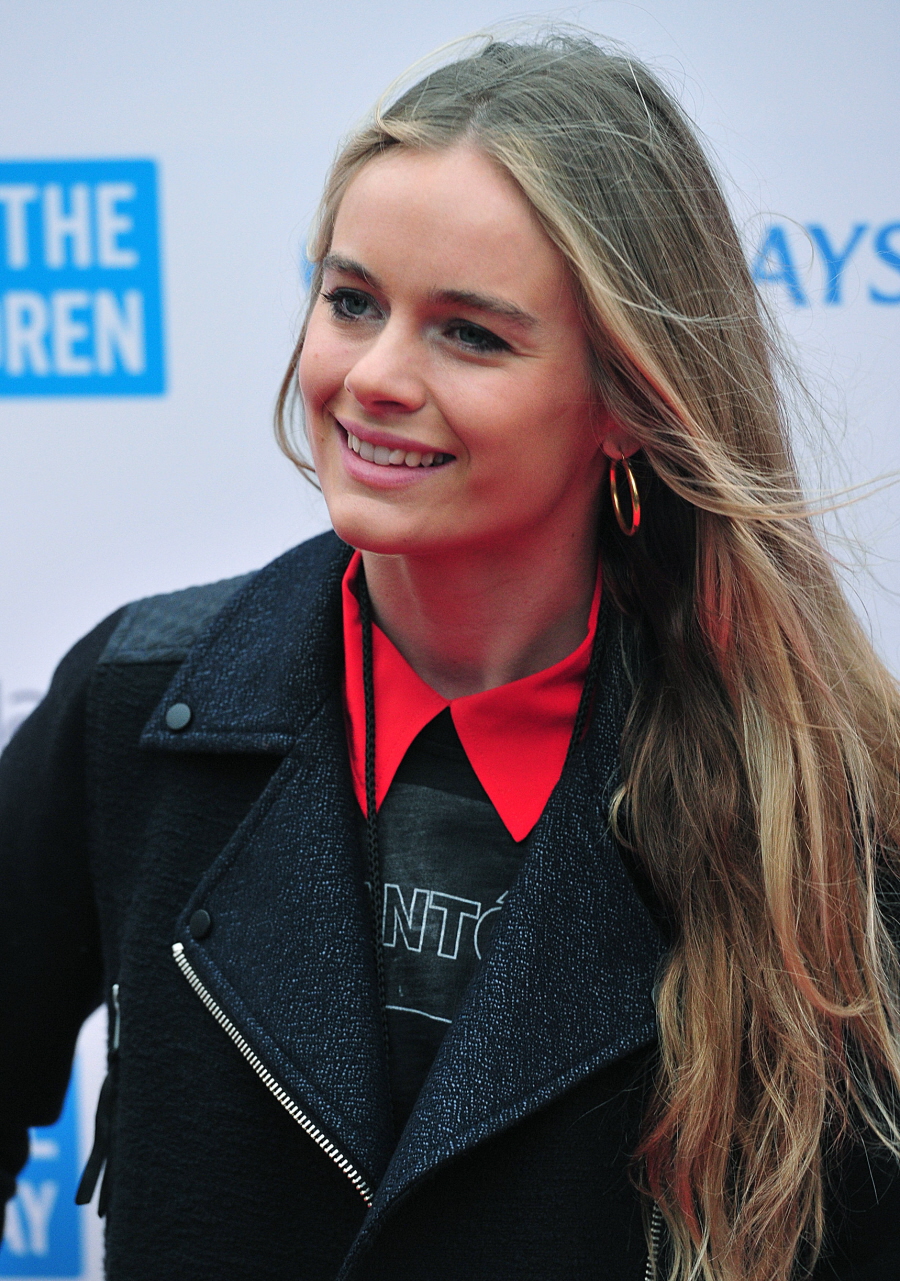 As we discussed on Friday, Cressida Bonas and Prince Harry are moving even further together. Last Thursday night, as Harry's brother William and Kate were arriving at their Maldives resort destination, Harry made an appearance at WE Day, and Cressida and her family were there to support him. When Harry wasn't on stage, he was in the audience, sitting right next to Cressida. I've included some more photos of the two of them together at the end of the post. This was their first big event "together" – because this is what "together" means in royal circles. It means showing up separately and only spending time together at the event. Still, Cressida is looking more and more like she will be Harry's fiancée soon enough. There's even a rumor going around the UK tabs that Harry plans to bring Cressida along to Balmoral this summer so he can introduce her to the Queen.
Cressida and Harry were also out and about over the weekend too – they went to Twickenham for… rugby, I think. Harry wanted to watch the action and Cressida was trying to distract him – go here to see those photos. According to Us Weekly, Cressida and Harry are also big on texting. And emojis!
Prince Harry totally hearts Cressida Bonas! A source close to the spare heir says he and his girlfriend of more than a year "text all the time. It's very cute!" And Harry favors missives littered with smileys and icons. "It's emoji central with those two," says the source. "The chat window on his phone is incredibly colorful."

In recent weeks though, the pair haven't needed to flirt via mobile. Says the insider of the marketing employee, "She's always at his place."
[From Us Weekly, print edition]
When I read stuff like this, I feel super-old. I don't understand the need to Emoji everything. USE YOUR WORDS. Harry has a beautiful voice – why not call up his girl and sweet-talk her? Why so Emoji? But they're kids. Well, not really. Harry turns 30 in September and Cressida is 25. So they're young but not really kids. I still think that they should use their words.
Also, I enjoy the fact that Cressida is now being described as "a marketing employee." Adorable. It's true we don't really know much about her job but I suspect she puts in some hours per week and then spends the rest of the time shopping for pieces to add to her scrunchie collection. #blessed
Photos courtesy of WENN, Getty.