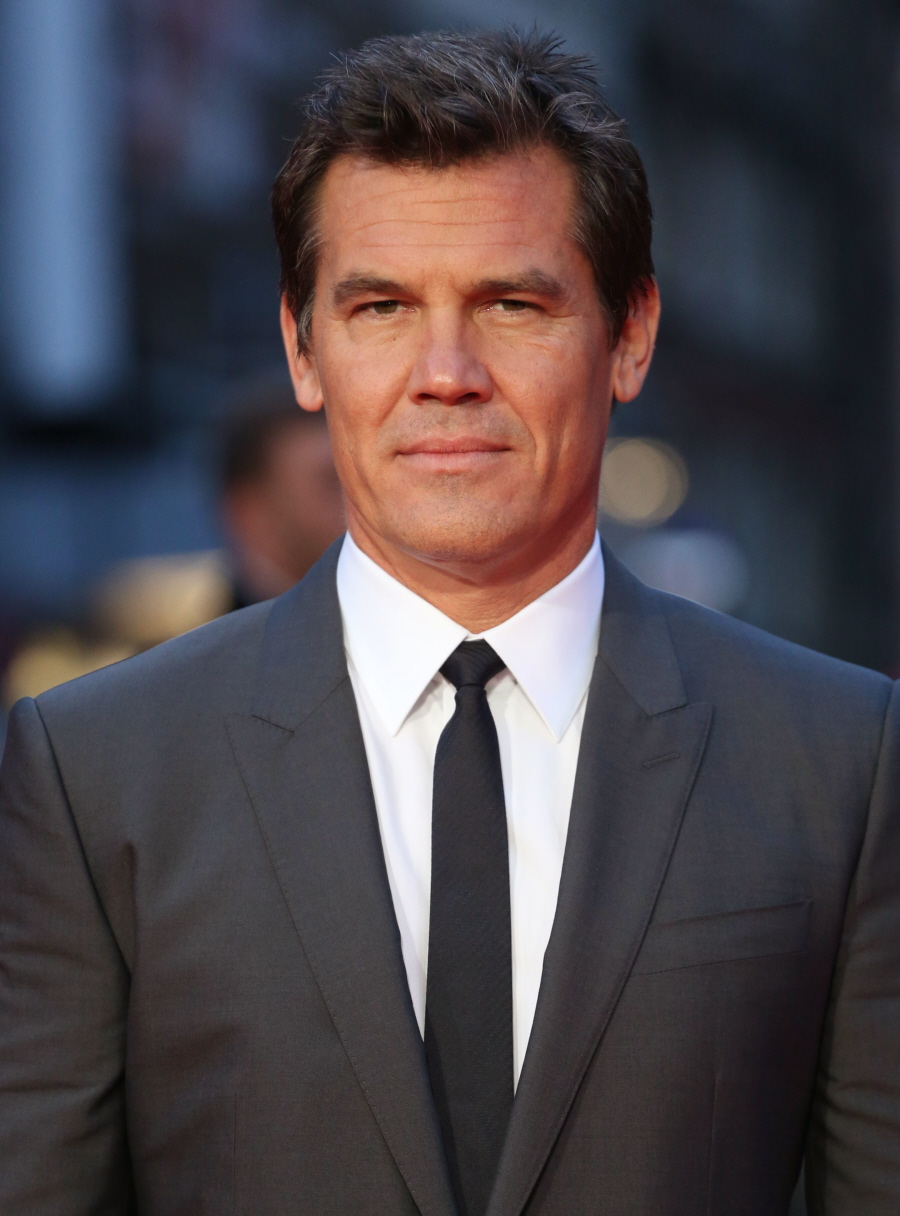 I have a feeling, a sense about Josh Brolin, and I fully admit that most of my sense of him is probably unfounded. He seems like he's probably a casual misogynist, a bastard and a real piece of work. What disturbs me is that I also think he's a gifted actor, and sometimes I've even sort of found him attractive. What can I say? He brings out strong feelings. Anyway, Josh is promoting Labor Day – that film where Kate Winslet plays a single mom and he plays an escaped convict who makes pies – and he gave a surprisingly interesting interview to The Guardian. You can read the full piece here. Most sites are running with the heroin quote as the lead, but there are several interesting pieces of information. Some highlights:
Having a goatee in the film: "For some reason, my face, when I have a goatee, is pretty f–king scary. Even just in my life, I can see how it affects people. I mean, I don't have tattoos any more. I used to have a lot of tattoos. And I remember being in business meetings with these dumb jailhouse tattoos and I would see how people reacted. They were always very freaked out."

He was in a 'gang' called the Cito Rats when he was a kid: "It was Santa Barbara. It was the 80s. It was punk rock. You either had the children of rich, neglectful parents or children of poor, neglectful parents, so it was a mix. But we basically grew up the same way. I've never seen a group like that before or since."

He committed crimes to buy drugs back then: "I tried heroin. That sounds so horrible when you put it like that. But yeah, I tried heroin. I mean, I never got into it and I never died from it, which is a good thing. I've had 19 friends who died. Most of those guys I grew up with, they're all dead now. I used to think you should try to deconstruct everything. Experience everything. Just get yourself out there. But I don't believe that any more. Having adventures is all very well, but an imagination can make up for all that. That's the more intelligent way to be. And it keeps you out of harm's way."

Labor Day is set in 1987, what he was doing that year: "I was acting in a TV series called Private Eye. And I was getting ready to have my first kid. And everyone told me I shouldn't. Well, I was an idiot. A 19-year-old guy riding on a Harley-Davidson, so embarrassingly dumb. But she got pregnant and that's what happened. No, no, it was good. She [Alice Adair] was the mother of my children. I'm still best friends with her. I ended up having two amazing kids, so it turned out OK. No, that was a good year. That was my favorite year. It was the year my whole life changed. I had kids and I started doing theatre."

He gave up acting for a time & began day-trading: He began trading on the markets and discovered a talent. He learned the charts and the algorithms and interpreted their peaks and troughs as signs of fear and greed. "So it wasn't a chart I was looking at, it was people reacting. Fear and greed, that's all that there is. And I traded very specifically. I found momentum stocks that had room to breathe and I just grab a little of the breath." He traded full-time for a three year spell and apparently made a bundle.

His bad 2013, getting a divorce & being arrested: "Well, it was another turning point. It made me think of a lot of things. My mum dying when I was in my 20s. All the impact that had on me that I hadn't moved past; I was always such a momma's boy. But I realised that I was on a destructive path. I knew that I had to change and mature. It was like I stepped back and saw the hamster wheel."
I found the day-trading thing fascinating. So that's how he lived for a while and then reappeared in Hollywood in his 30s a changed man – he didn't need the work, and so there wasn't that sense of desperation. He was suddenly freed up to do smaller character work and it just kept building. I've began to feel the same way about Josh that I feel about his friend Sean Penn: I can watch Sean Penn in films and be completely absorbed by his performance and think that he's one of the most gifted actors of his generation… and then as soon as he's not in character, he's still the same douchebag. Am I being unfair to Josh? Because I'm starting to wonder if I'm being unfair. He sounds sort of interesting in this interview.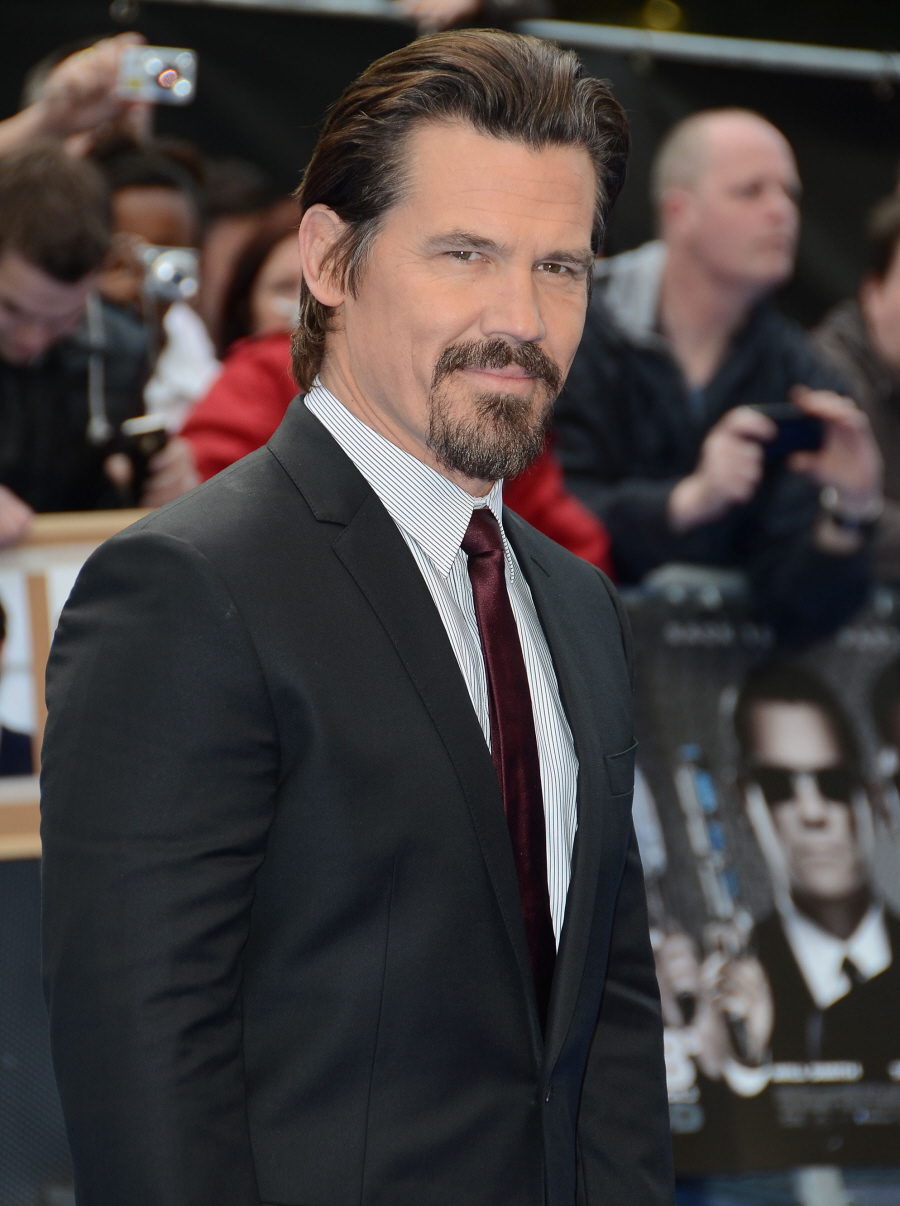 Photos courtesy of WENN.