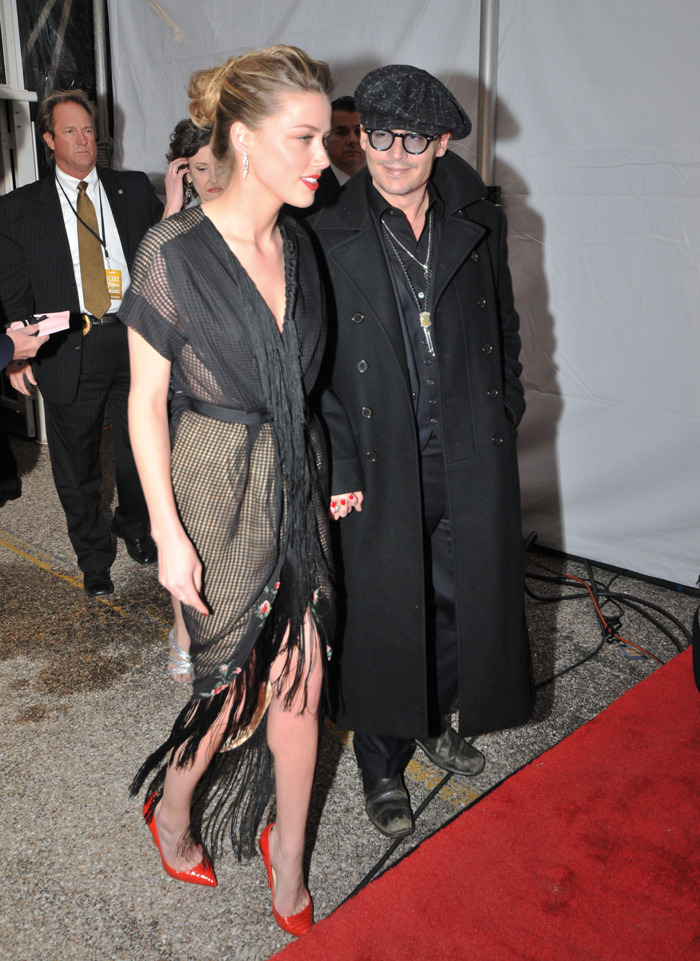 Last weekend saw a very un-Johnny Depp-like display of affection towards Amber Heard with a celeb-filled, "intimate" engagement party. Then again, Johnny hasn't been himself since geting with Amber. He's drunk as a skunk in love. He's devoted himself to following her to premieres and supporting her awards while she gets him to leave the scarves at home. Amber skipped Johnny's little make-up award ceremony, but I don't blame her. She's the one in control. Or so we'd believe.
Is there trouble on the horizon? This week's issue of InTouch says Johnny blew $20,000 on last weekend's engagement party. The other tabloids are uniting by adding that Amber is having second (and third) thoughts. The Enquirer and Star both have the same photo of Amber sitting in a car and pushing the hair out of her eyes. She looks distressed. Star says Amber was crying and in the midst of a panic attack. This photo was snapped the day before her engagement party. Who knows what was going on. Maybe something happened with her family, or she had bad cramps. Was she upset with the paps? It could be anything. The tabloids think she was weeping over Johnny's over-the-top marriage enthusiasm. Both Star and Enquirer have almost the same story, but let's go with Star first. Amber's "free spirit" is being crushed by the scarf monster:
Onlookers couldn't help but stare as Amber Heard sat in her car crying before heading into a Beverly Hills hair salon on March 13. The gorgeous actress pushed her hair out of her eyes, revealing an enormous engagement ring on her left hand. Now a friend tells Star that she was having a panic attack over her impending marriage to Johnny Depp!

Just one day later, Amber put on a happy face when the couple celebrated their upcoming nuptuals with an intimate engagement party at the Carondelet House in LA. Guests, which included Steven Tyler and Marilyn Manson, entered the large black tent through a red velvet entry way and dined on Mexican, American and Korean cuisine before dancing the night away. Sources reveal that while the party was great, Amber can't help but feel that things with her and Johnny have moved far too quickly.

"When Johnny and Amber first started hooking up, it was very hot and heavy," the friend says. "Amber lives her life on the edge, and that's how she felt her relationship with Johnny was — a scandalous secret affair. But he soon wanted something serious with her.

"She cares about Johnny, but she's a free spirit who never envisioned herself marrying anyone. Still, she felt like she had to say yes when he proposed or she would lose him.

One issue for bisexual Amber, says the source, is that she can't imagine giving up women forever and is still close to her ex girlfriend, photographer Tasya van Ree.

And although her rep denies it, a friend says Amber fears that Johnny, 50, has a more than professional relationship with his publicist, Robin Baum, especially since they were once seen kissing in public. "Amber has told Johnny that he needs to hire a new publicist," says the friend. "But he said there's no way he's firing someone who has worked iwth him for so many years."

All of this has left the starlet confused and overwhelmed. "Amber is very insecure about the prospect of marriage, wondering if she's making the right decision," says the pal. "And as Johnny pressures her to set a date, those feelings are almost too much for her to handle."
[From Star, print edition, March 31, 2014]
The Enquirer adds to the same story. They say Johnny's mom, Betty Sue Palmer, wants to become a grandmother again before she dies. She's 79 and suffering from respiratory problems, and Johnny wants to deliver. He's pressuring Amber to get married sooner rather than later: "Amber truly loves Johnny and wants to be married and have a baby. It's just that it's all happening so fast, and she's getting the jitters." Johnny needs to back off a bit.
Johnny proposed to Amber because she's such a "free spirit," but this story makes it sound like Amber is a caged bird. I'd suck it up if I was Amber. I'd have no problem sacrificing a few years for a multi-millionaire who's clueless enough to avoid a prenup. Demand all the scarves in the divorce too. Wear them to court proceedings like a boss.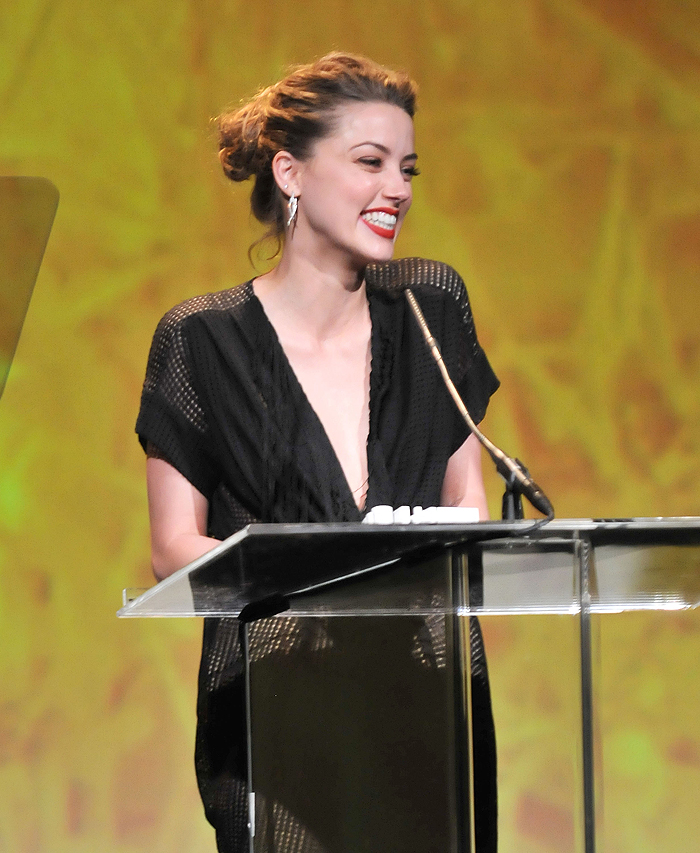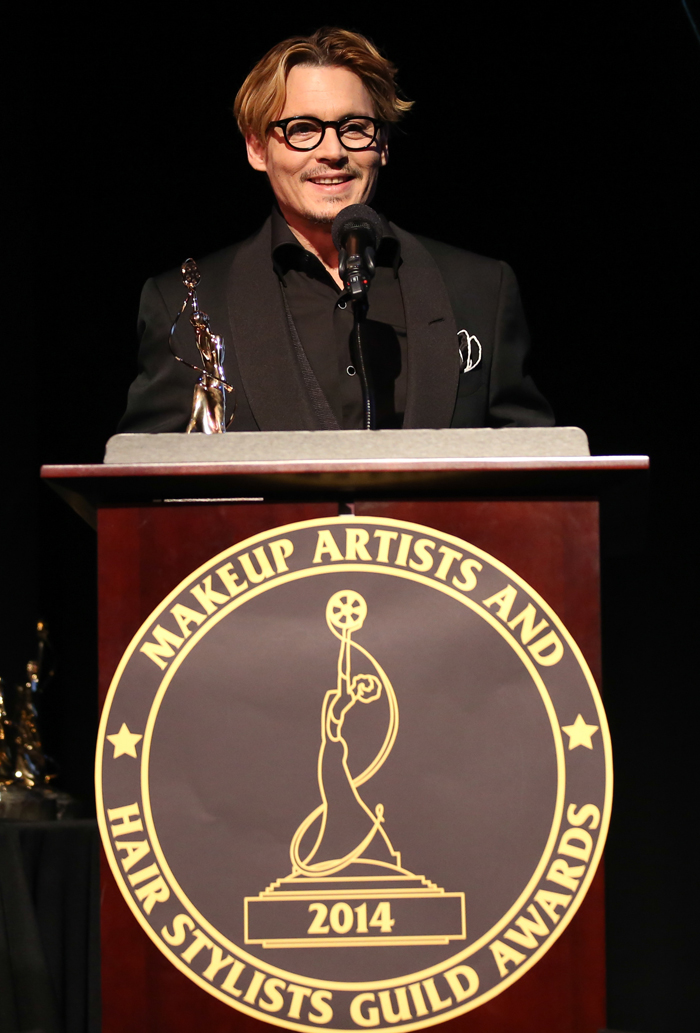 Photos courtesy of Fame/Flynet & WENN