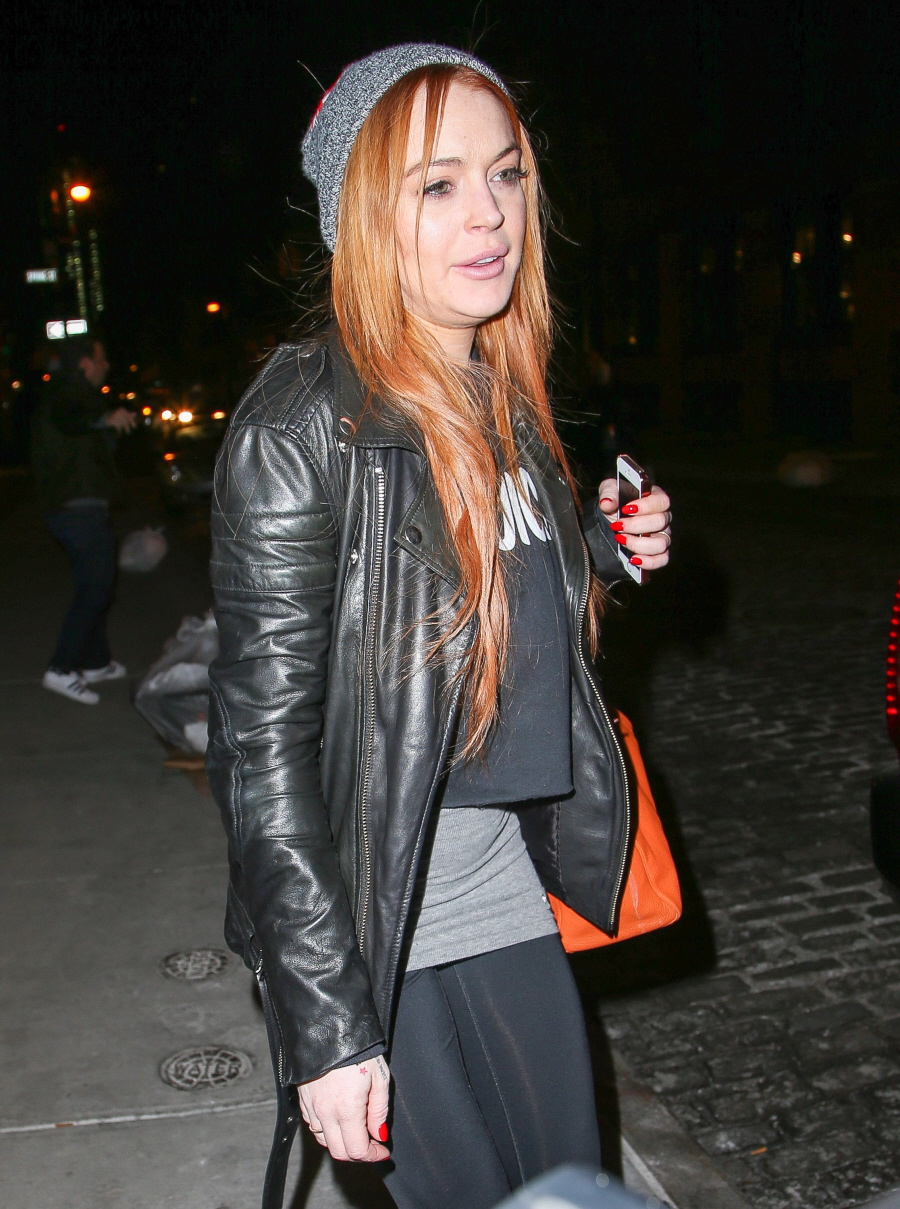 I'm so, so sorry UK Celebitches. Lindsay Lohan was in your fair land to promote her Oprah-produced reality show, which means that not only was the Cracken physically in your country, but she will also be infecting your airwaves. Apologies. To promote the show in the UK, LL appeared on Chatty Man with Alan Carr. I've watched Carr's interviews before and I've found him annoying in the past. But in this interview, I actually felt sorry for him. He tried to ask LL questions directly and non-judgmentally, and all she did was crack-lie to his face.
First of all, like many evening talk shows, Carr usually tries to booze up his interview subjects. But the UK papers claim that LL "asked for cream soda, Capri Sun and Lilt." Sure. She probably brought her own liquor, she just wanted some mixers. Then, during the interview, Carr directly asks Lindsay when she last had a drink. It's fascinating to watch her crack lie in real time. You can tell she's lying, Carr can tell she's lying, but it's just who she is and it's like she wouldn't even understand the idea of truly "coming clean."
She can't remember? Ha. More like her crack-brain can't do the mental calculation of when her last fake drink was supposed to be and instead of trying to remember the trail of crack-lies she's told, she just says, "Oh, I can't remember." If she was really coming clean, the answer would have been "about ten minutes ago when I poured a thimble full of cream soda into my 'water bottle' full of vodka."
Here's LL "teaching" Carr how to pole dance. Sketchball.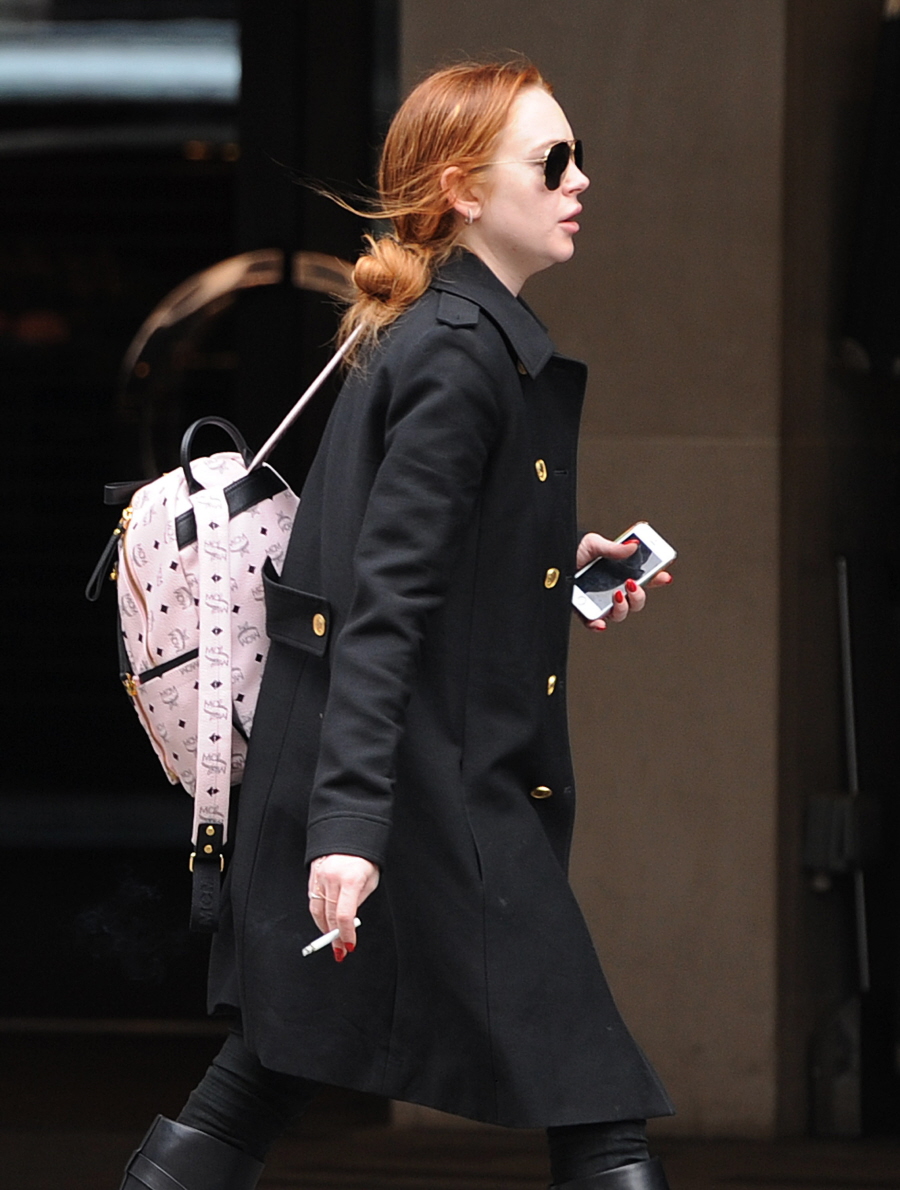 Photos courtesy of Fame/Flynet.