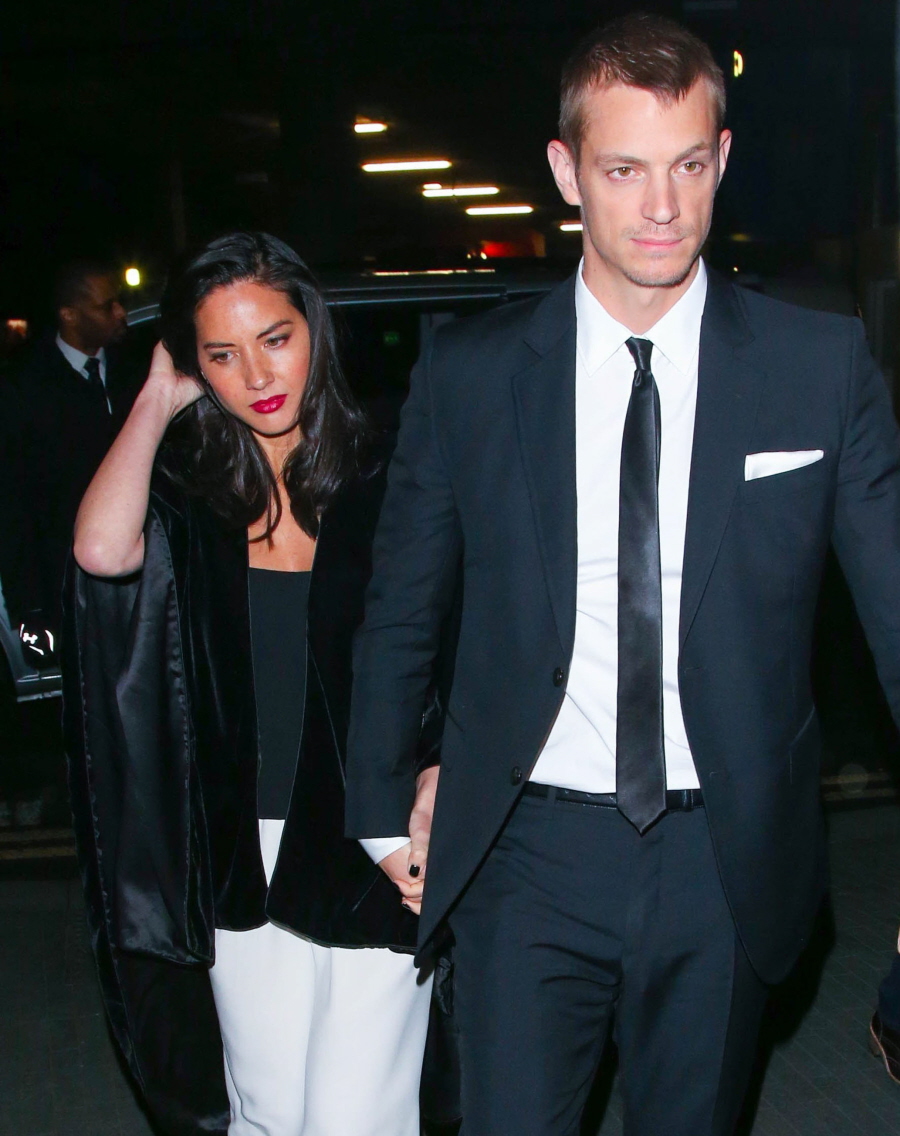 Breakups all over the place! It's exciting. In a sad way, I guess, only I can't help but crack a smile with this breakup news. According to Us Weekly, Joel Kinnaman and Olivia Munn are dunzo and have been for "several months." According to photo agency archives, it seems like the last time they were photographed together was Valentine's Day of this year. Olivia was with Joel as he promoted Robocop, but then she did the Oscar parties alone. What's weird is that she JUST name-dropped Joel in her Allure cover interview for the May issue (which would have been done around the time of the breakup).
And that's the way it is! Olivia Munn and Joel Kinnaman are done, multiple sources exclusively confirm to Us Weekly. The insiders add that the stars, who were first confirmed as a couple back in March 2012, have both been single for several months now.

"They ended things a few months ago but both seem fine," one source tells Us. "A lot had to do with distance. He's back filming in Toronto and she's now in L.A. for good."

The Swedish-American actor, 34, who stars on Netflix's cult show The Killing, and the Newsroom actress, 33, were last photographed together back in February in NYC. Kinnaman, who was in town to promote the reboot of RoboCop, planted kisses on his girlfriend as the two sat courtside at a Knicks game. He also stopped by the Today show and said of Munn, "She's a hoot, she's a lot of fun."

Munn and Kinnaman first met back in 2011. "They were actually close friends before they even started dating," adds a second insider, "so they've been able to stay really good friends even through the breakup. It's just made things much easier for both of them."

Showing no signs of trouble in paradise, Munn recently gushed of Kinnaman in the May 2014 issue of Allure magazine. "If there was ever going to be a girl who would want her man to bring home a RoboCop suit, it would be me," she told the beauty mag. "Joel is truly fantastic in it."

Munn's history of dating hot men — suit and tie included — is extensive. The Newsroom standout has been linked to hockey hunk Brad Richards, and had a fling with Justin Timberlake back in September 2010. She also dated Star Trek franchise hottie Chris Pine from 2009 to 2010.
I always forget about Olivia and Chris Pine. Why do I have no memory of that? It's weird gossip-block to have. I do remember that she fooled around with Justin Timberlake when he was dating Jessica Biel, and I remember that Olivia pretty much went to Us Weekly and gave them the story because she honestly thought JT was going to dump Biel for her. It was a revenge thing. So… yeah, I don't know much about Joel, but he seems too level-headed to deal with Olivia's drama for too long. I'm kind of surprised they lasted as long as they did.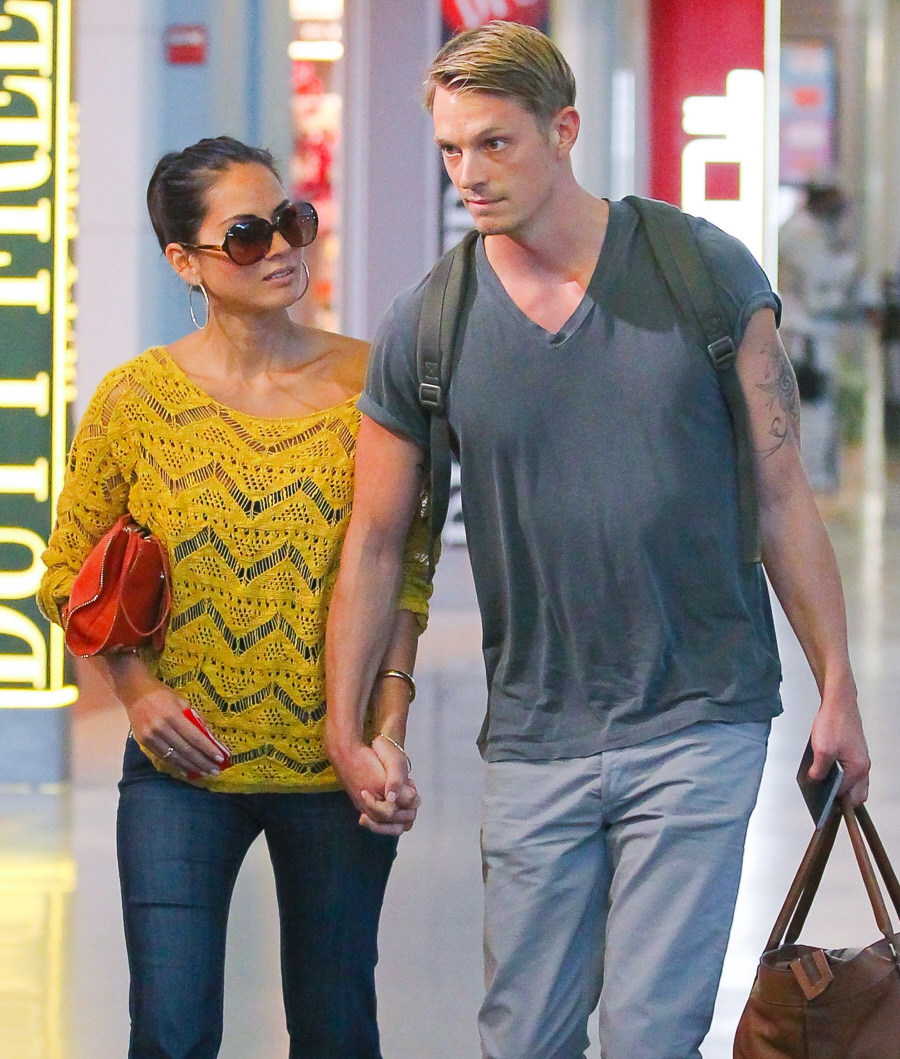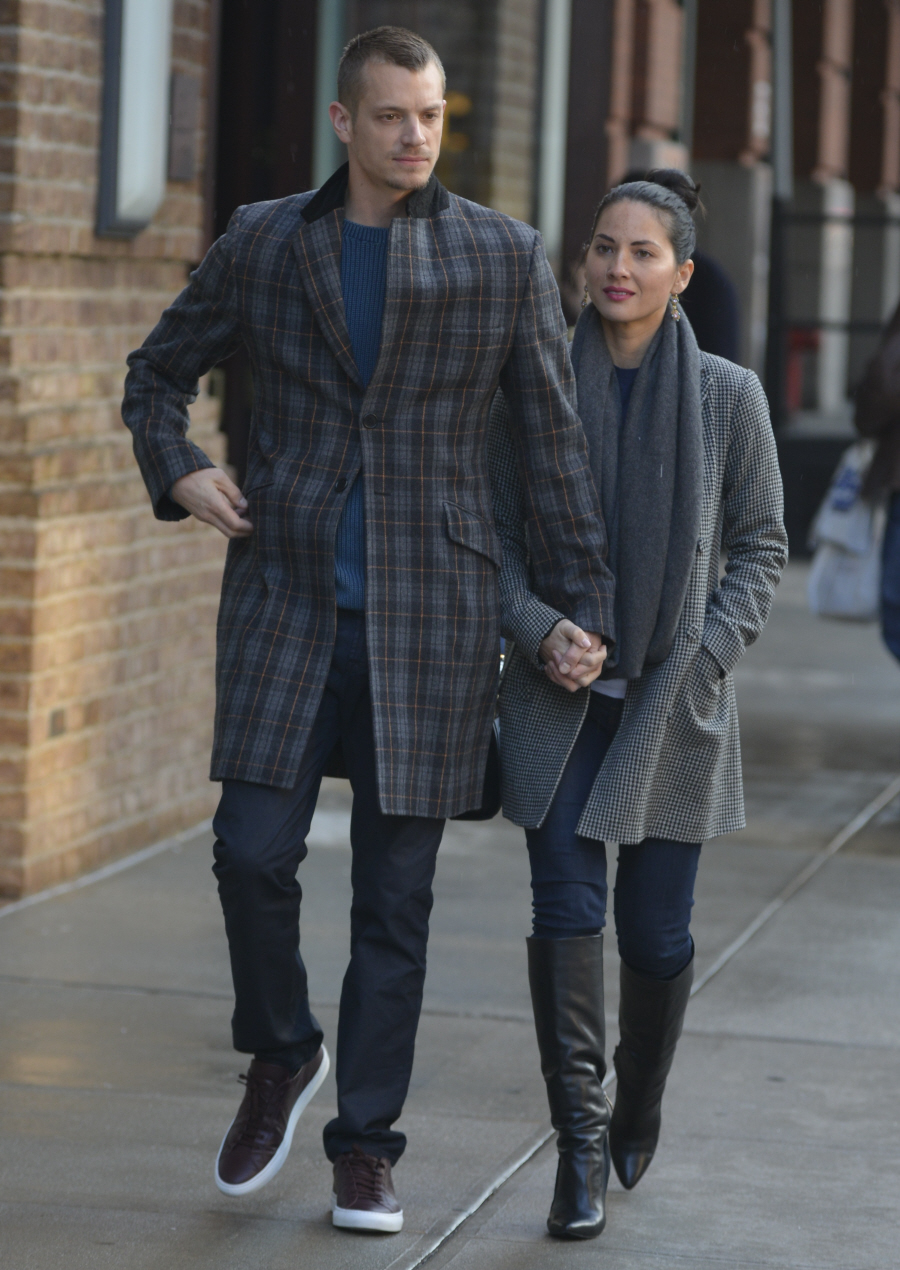 Photos courtesy of WENN, Fame/Flynet.