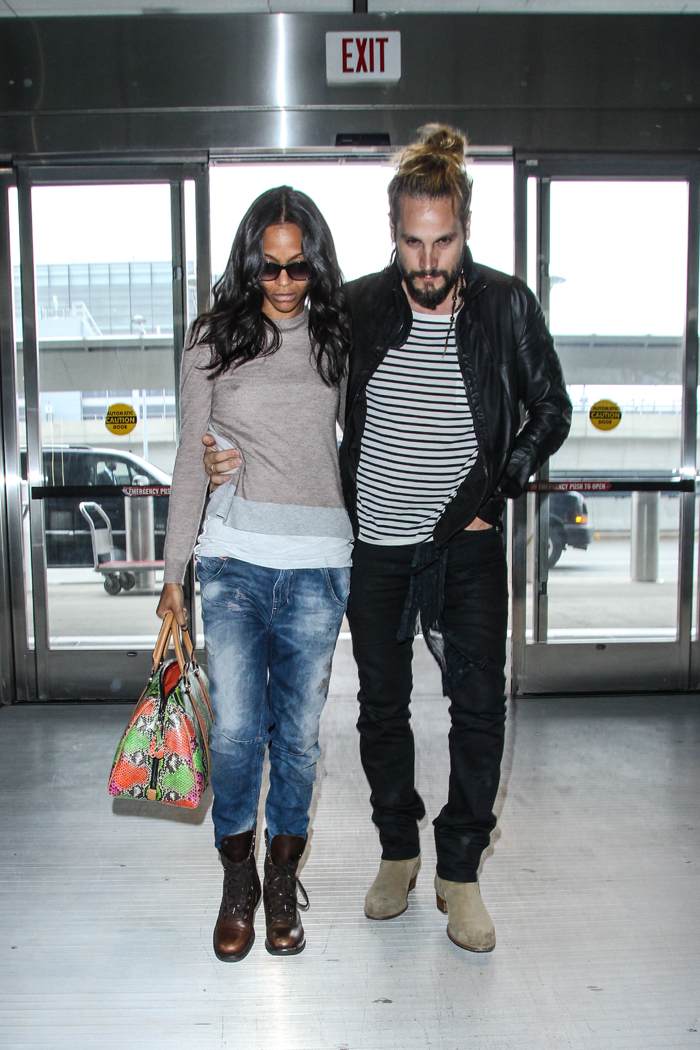 These are photos of Zoe Saldana and Marco Perego at JFK Airport on Friday. Their body language seems more comfortable than it did last year. I am disturbed by Marco's man-bun. Zoe's starting to do interviews to promote Rosemary's Baby remake and Guardians of the Galaxy. I wonder if she and Bradley Cooper will end up on the same red carpets for Guardians. That would be awkward.
Zoe is an enthusiastic promoter. She doesn't jump in to the same degree as Cameron Diaz, but I suspect we'll see a bunch of magazine spreads with Zoe wearing avant garde fashion. She'll brag about her jar-opening abilities again. It will be fun. For now, she's done a quickie talk on Sirius XM about strange places she's had sex. The craziest place was between subway cars. For real:
Stand clear of the closing doors, please … unless you're Zoe Saldana.

During an appearance on "Sway in the Morning" on SiriusXM Thursday, the Rosemary's Baby actress revealed she'd done more than just ride the New York City subway.

"The craziest place [I've had sex] – I am a part of the Mile High Club," Saldana explained. "Okay, this is ghetto, but hey, I'm from Queens, whatever. There is a train from Coney Island all the way back into the city, and in between two train cars. It was super ghetto."

But Saldana, who is now married to Italian artist Marco Perego, was quick to note that her days filled with foreplay on the MTA are over: "But I'm a lady now. I'm a lady."
[From Page Six]
This is so confusing. Were the subway cars moving, and she and some dude were between them? That sounds terribly dangerous but kind of exciting — if you're into that kind of thing. I always feel like people who have to have sex in weird places may not be having the great sex they think they're having. Does that make sense? If you can't jazz things up enough at home, then maybe the sex isn't that great. Also … grimy.
Zoe's talked before about how she considers herself to be "a lady" and not a "coquettish, giddy little girl." Some of you thought she directed those words as a side eye to Bradley Cooper and Suki Waterhouse. Perhaps.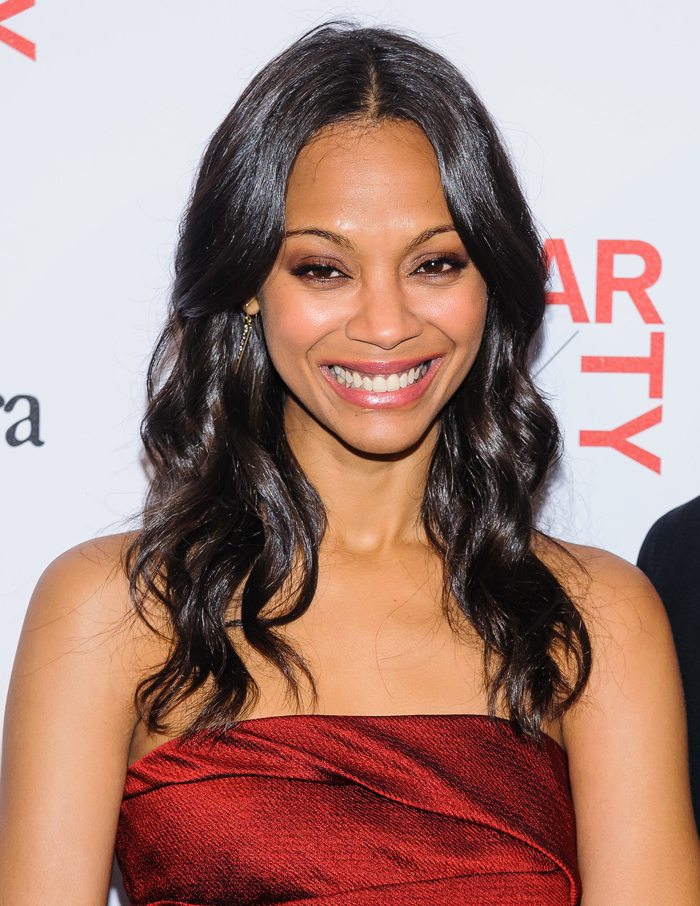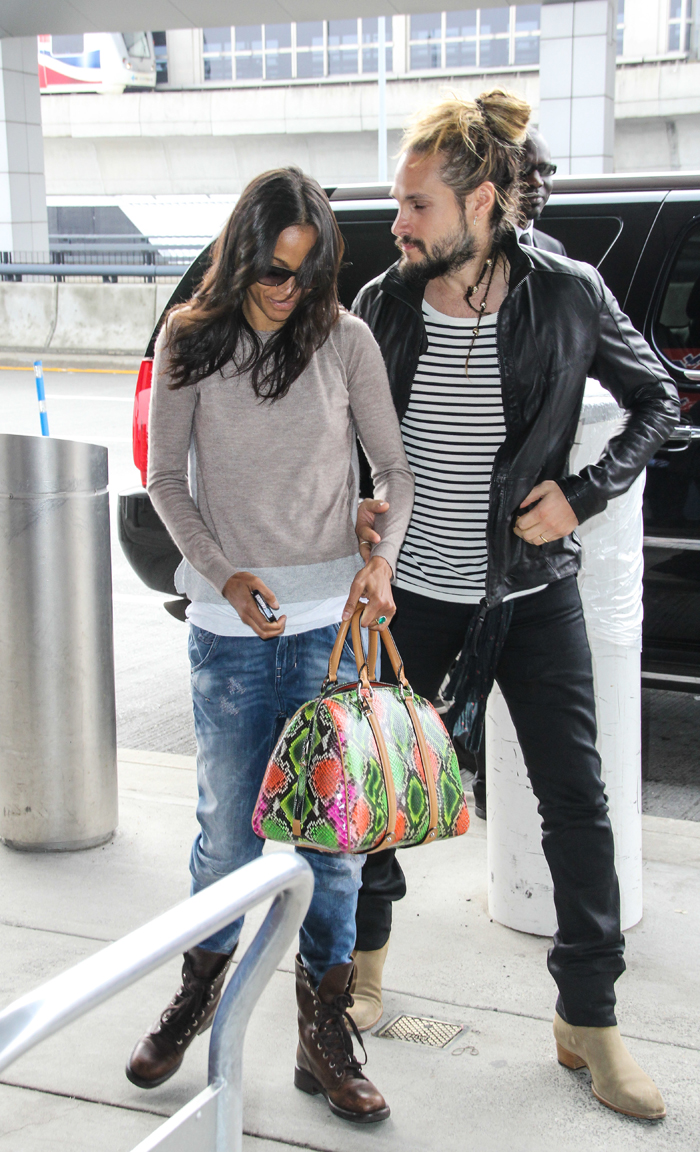 Photos courtesy of WENN