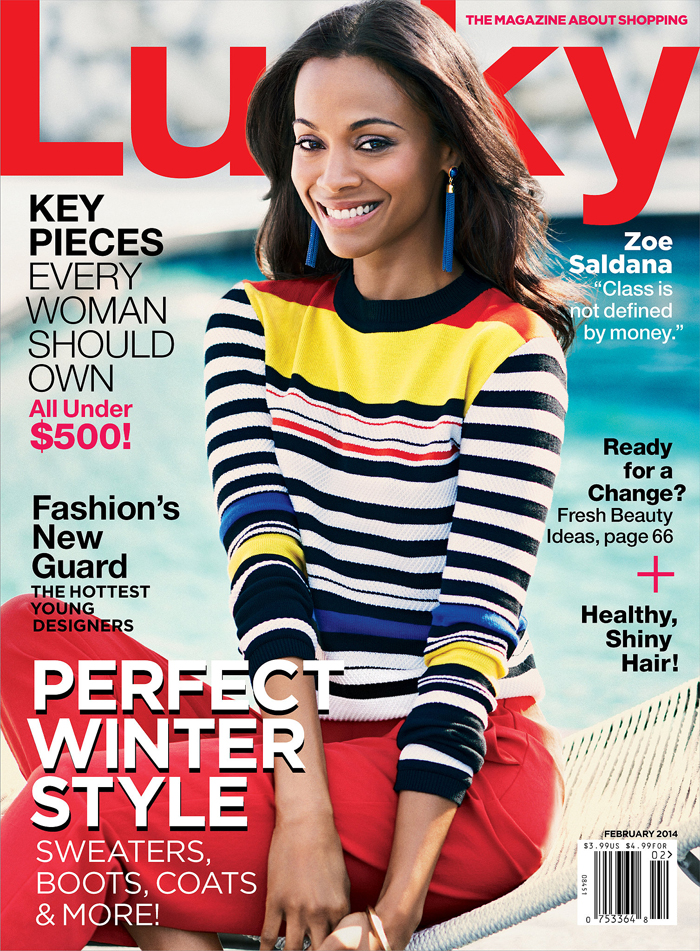 Zoe Saldana covers the January issue of Lucky magazine to promote her latest movie, Out of the Furnace, which did nothing at the box office a few weeks ago. Man. The film stars Christian Bale, Casey Affleck, Woody Harrelson, and Willem Dafoe … and nothing. I guess Zoe would be wise to keep filming those blockbusters she can't stand. She told Lucky all about how she spent five hours per day in makeup for the upcoming Guardians of the Galaxy. She's painted green for her role, and yet she complains about it. Which is strange. She knew her character was green from the beginning, right?
The last time we heard from Zoe, she dropped a bomb in Flaunt magazine about how she's "a lady, not a giddy little girl." Some of you thought Zoe was throwing some shade at ex-boyfriend Bradley Cooper for dating a now 21-year-old model. You may be correct. I've been thinking that Zoe is a little bit "off" ever since she married Italian artist Marcus Perego after only five months of dating. She was with her previous fiancé for nine years, dated Bradley for less than a year, and then married Marcus when she barely knew him. Strange. Here are some excerpts from Lucky:
Perhaps about her new husband? "Class is not defined by money."

On "real" men: "A man likes a woman as she is. You know when you meet a real man from the way he talks about a woman. You just go, 'Wow, you're a man.' When I hear men say, 'I don't want droopy breasts,' I think, 'I'm sorry, you're not really a man."

She wants a boob job? "My whole life, I've been obsessed with breasts. I love them. I don't like fake things, but I wouldn't mind buying myself a pair before I die."

Zoe is a "real" woman: "I don't need someone to open the door for me. I can open a jar! I can give two sh-ts about what somebody thought I looked like. I like looking strong. I don't need someone to open the door for me. I can open a jar! For some reason, dressing very delicately brings out a fragility that compels people to help you and, I don't like it."
[From Lucky Mag
Gah, she keeps talking about being able to open jars. That's a strange subject for her to continue discussing. Is that a thing -- not being able to open jars? They make those grippy things that make jar opening super easy. Or you can just do what I do: Try ... tap tap ... try ... say a few curse words ... hit with spoon ... try again. Eventually it works.
Don't even get me started on Zoe getting a boob job. Whatever I say on the topic will come out wrong.
Here's some photos of Zoe with Marco after a shopping trip at Barneys yesterday.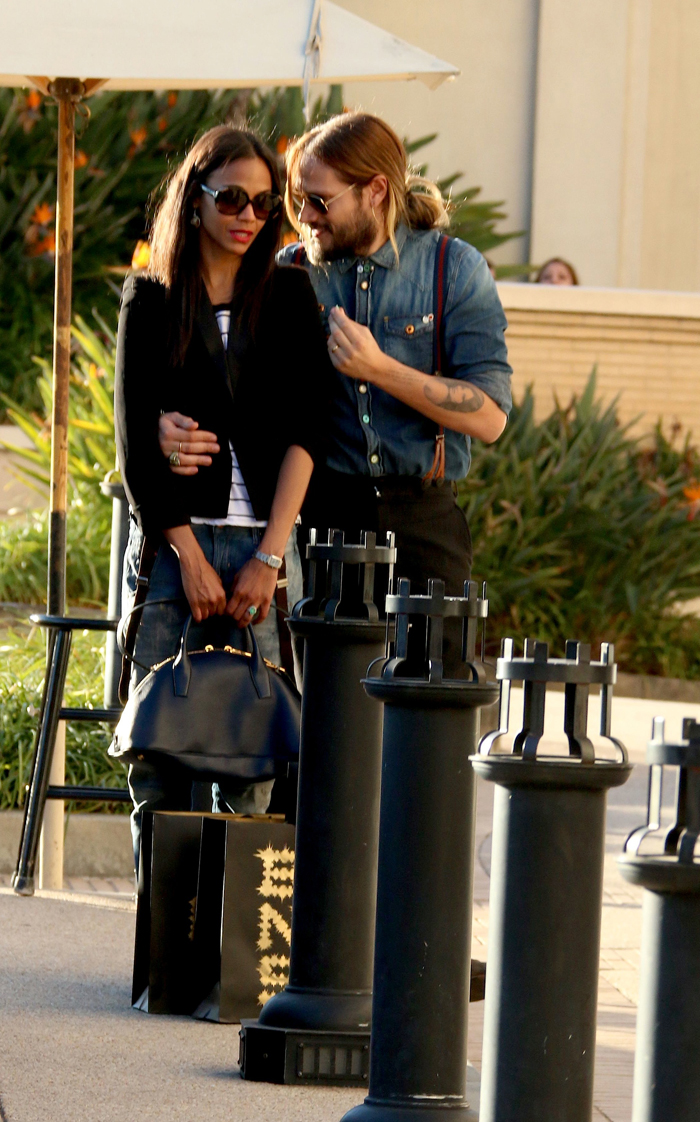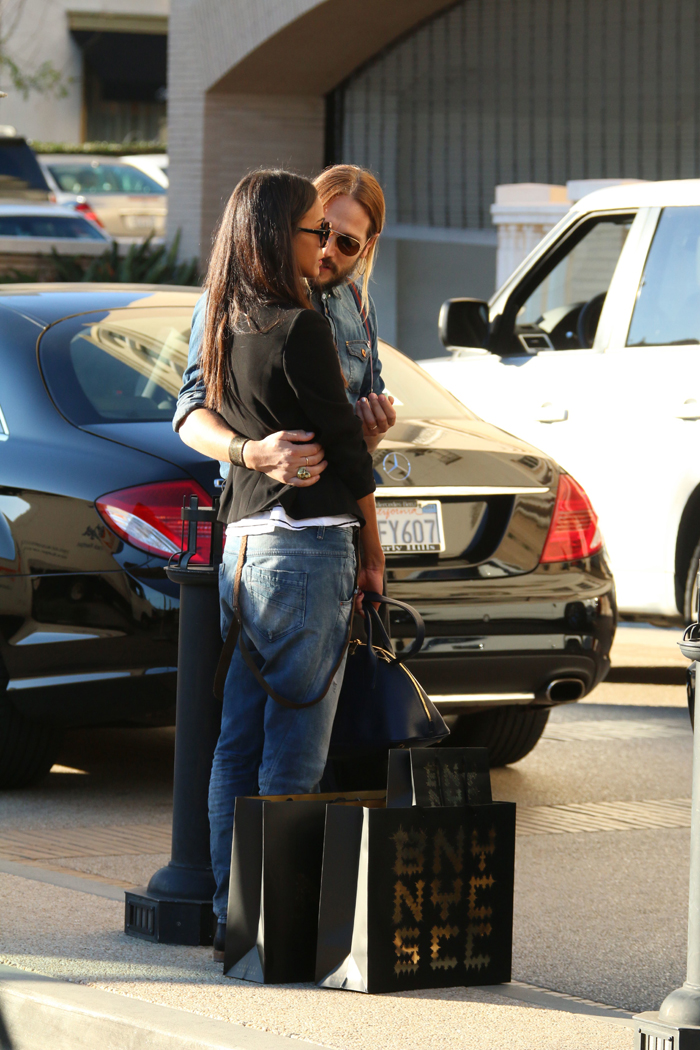 Photos courtesy of Lucky Mag & WENN