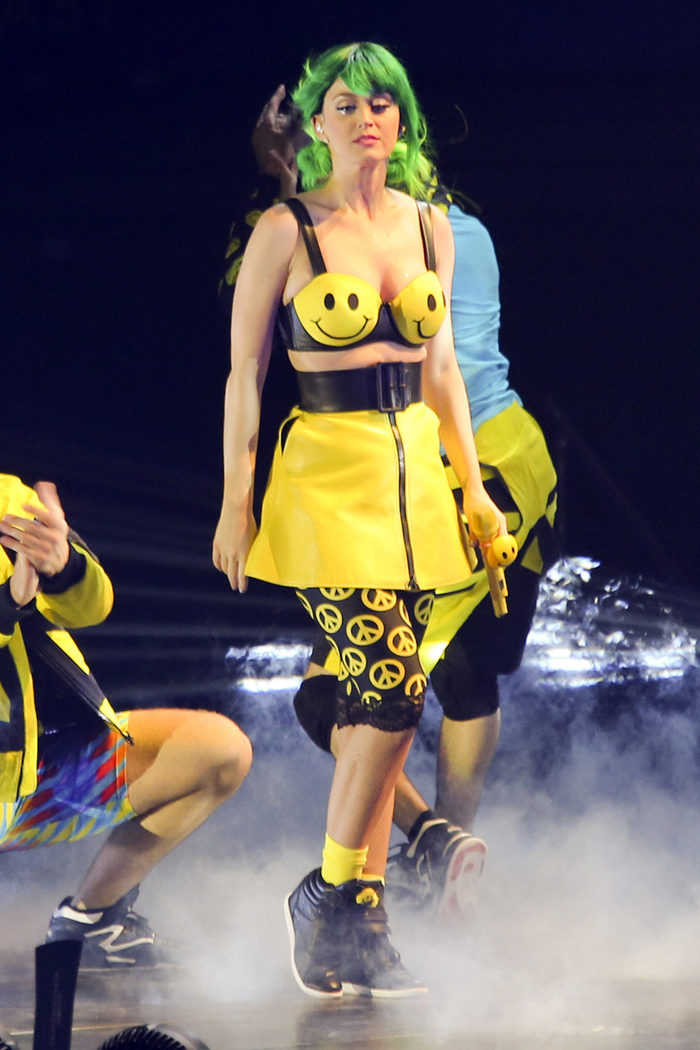 Here's a photo of Katy Perry and her "happy face" rack in Belfast on Monday night. This was Katy's opening date on her Prismatic world tour. The costumes are tacky, but that's typical Katy.
I've always considered Katy and Lady Gaga to be two sides of the same coin. Katy pretends to be innocent while singing about her faux-encounters with controversy, and Gaga makes sh-t up to sound more scandalous than she really is. Both of them rely upon artifice to sell their images and concert tickets. The main difference is their audiences. Katy has targeted a very young set of fans and sells tickets with abandon. Gaga has decided to shoot for the more mature crowd, but everyone is completely tired of her "drunk clown" brand of "art". Part of me feels sorry for Gaga, but the rest of me realizes that Katy is the smart one for acknowledging that she's a pop-culture dessert. Gaga thinks she has substance. Katy knows better.
Katy just embarked upon her tour. She's shilled records like crazy, and she's sold out arenas worldwide. Gaga is not happy. Both she and Katy have done the rainbow-hair routine. I can't remember how many colors Katy has been though — red, pink, orange, purple, blue — but at least Katy comes by her colors through a bottle of dye. Gaga mostly does wigs. Now that Katy has moved onto slime green hair, Gaga has taken offense with a tweet:
It looks like green hair and mechanical horses are the thing now 👀

— Lady Gaga (@ladygaga) May 8, 2014
To make matters more dramatic, Katy has started to play this "vom" video during her live shows. Gaga thinks that Katy is copying her own fake-vomit act. Let's see:
First off, Katy's "vom" looks like half-baked CGI. Secondly, Katy turned the vom-weirdness into a moment of color-run madness for herself. I haven't seen Katy live, but I suspect that this imagery is meant as an interlude within Katy's own production. This video plays while Katy is either taking a breather, changing costumes, or both. Gaga needs to sit down.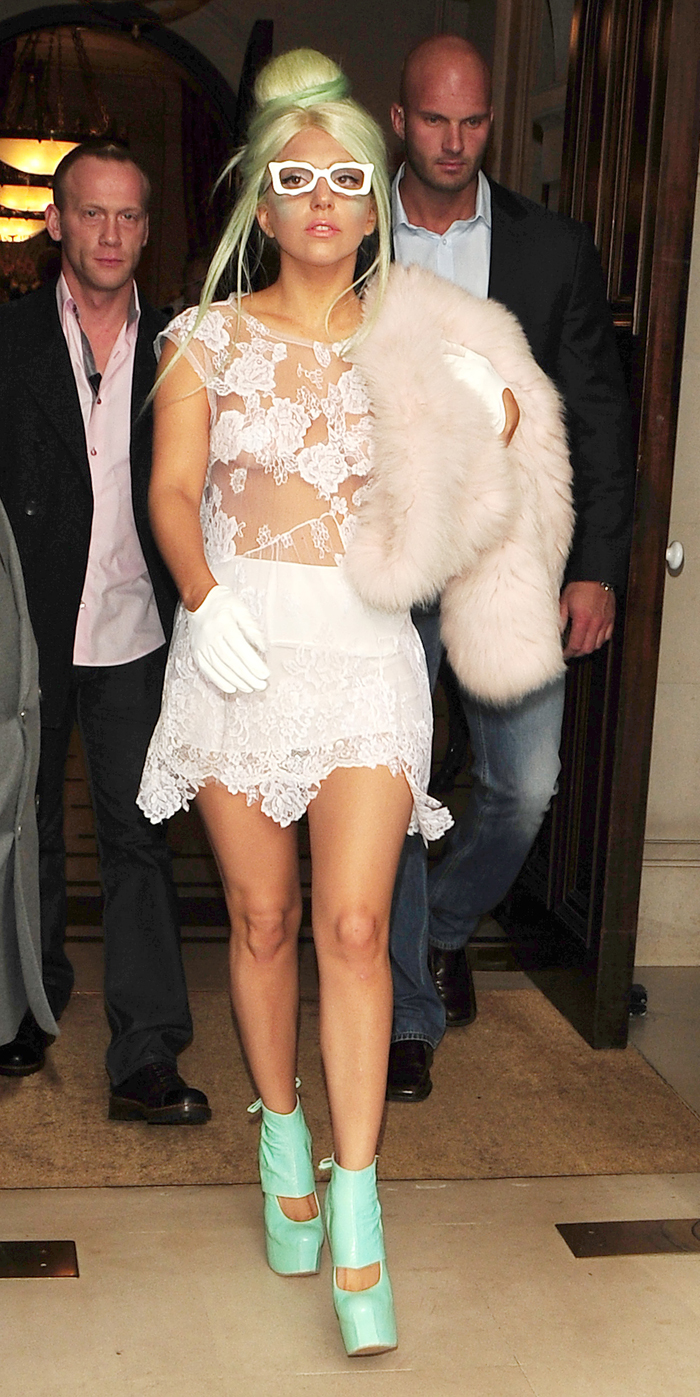 Photos courtesy of Pacific Coast News & WENN