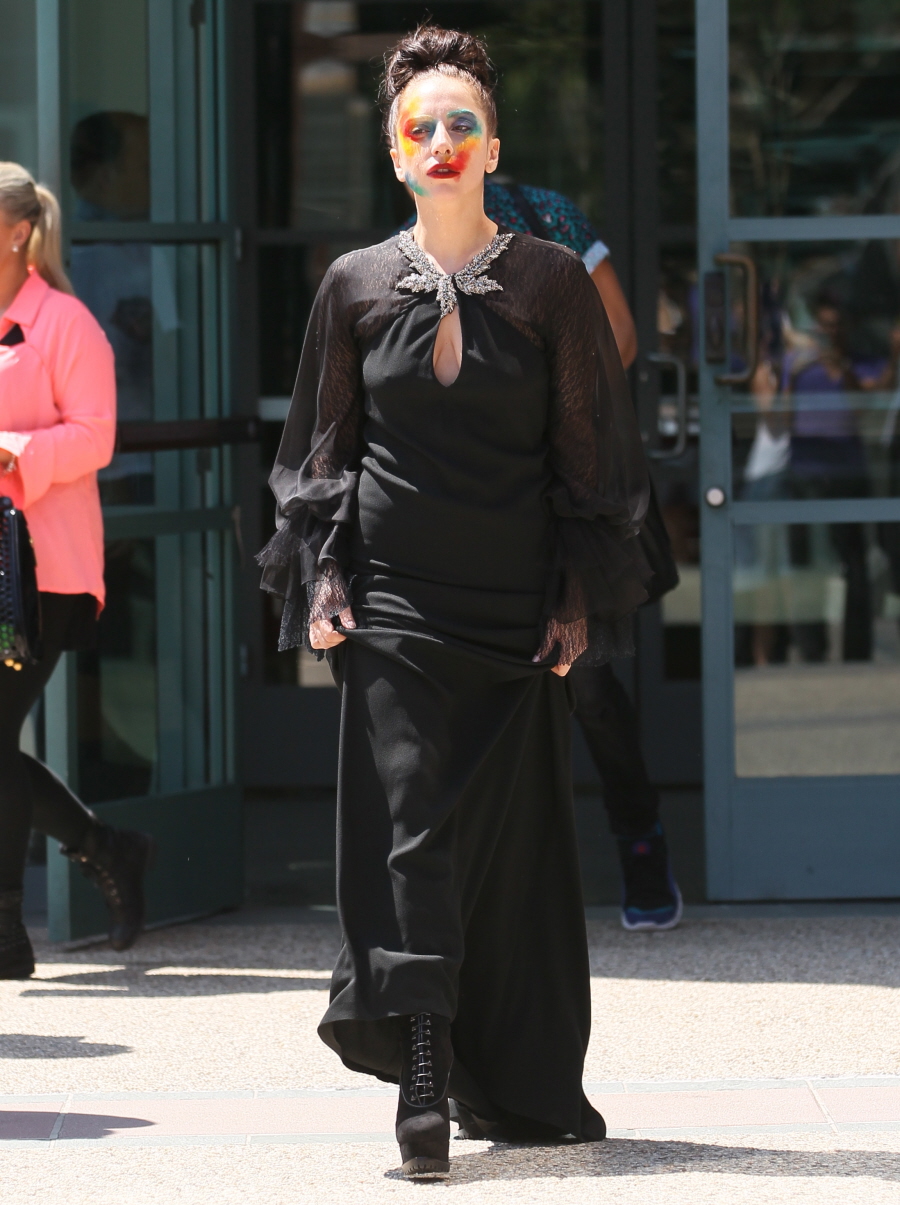 These are some photos of Lady Gaga entering and exiting the E! building in LA yesterday. I didn't register that it was Gaga at first and I thought "Wow, Marilyn Manson is looking pretty good these days." Gaga strikes again! Obviously, her makeup job is HIGH ART and you wouldn't understand because you are just an inartistic peasant. I bet James Franco understands this on every level.
Anyway, Gaga was out and about in her clown makeup (literally) yesterday because she dropped her new single early. I actually accidentally heard "Applause" when I was driving home from the gym yesterday, the radio station was playing it. I can't say I was impressed with it, but I didn't change the station either. As I'm writing this up, I'm listening to it again… and it's not terrible. Here you go:
It's not as terrible as some of her Born This Way singles. Lyrically, I think Gaga is devolving, but this has a better hook than some of her previous singles.
On Sunday night, Gaga had a date night with Taylor Kinney, and she wore a really ridiculous see-through catsuit – you can see the pics here. Is it just me or does she look like she has a diaper rash? I mean, ART.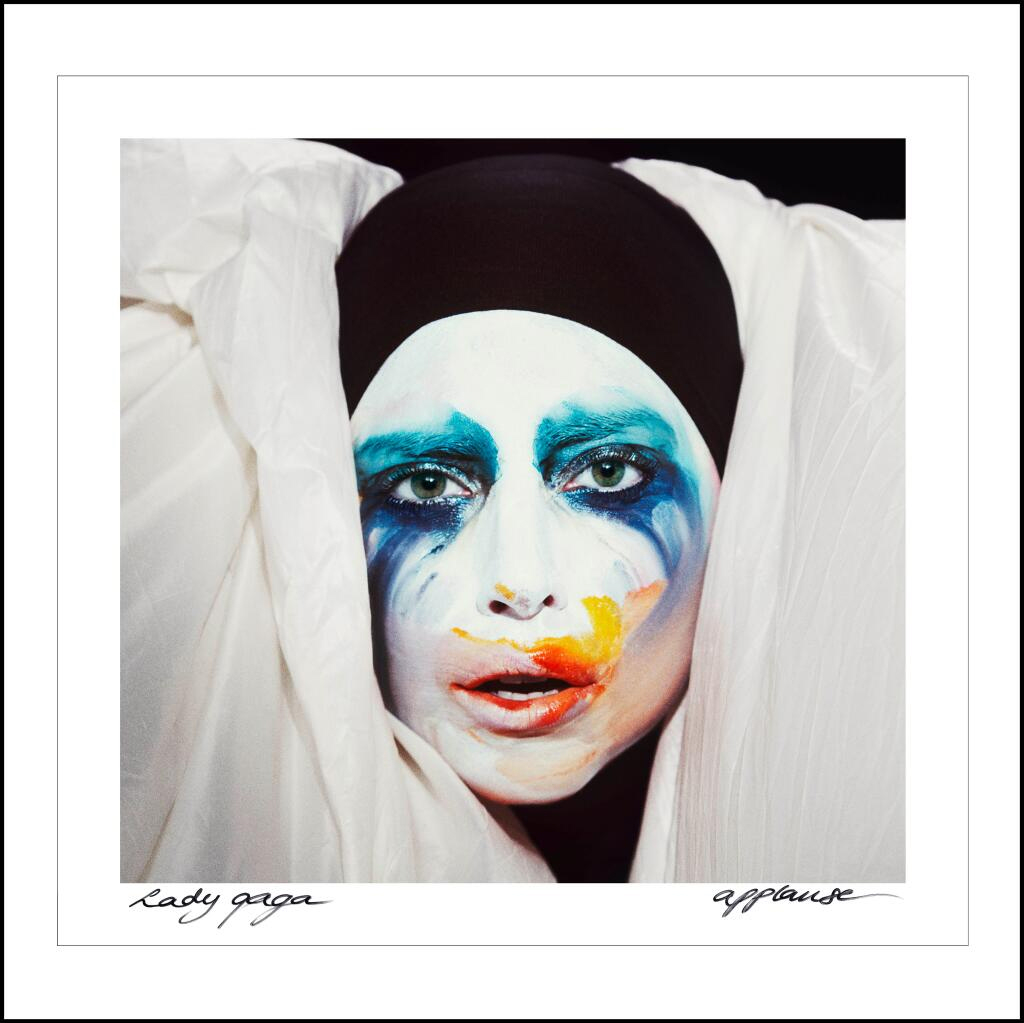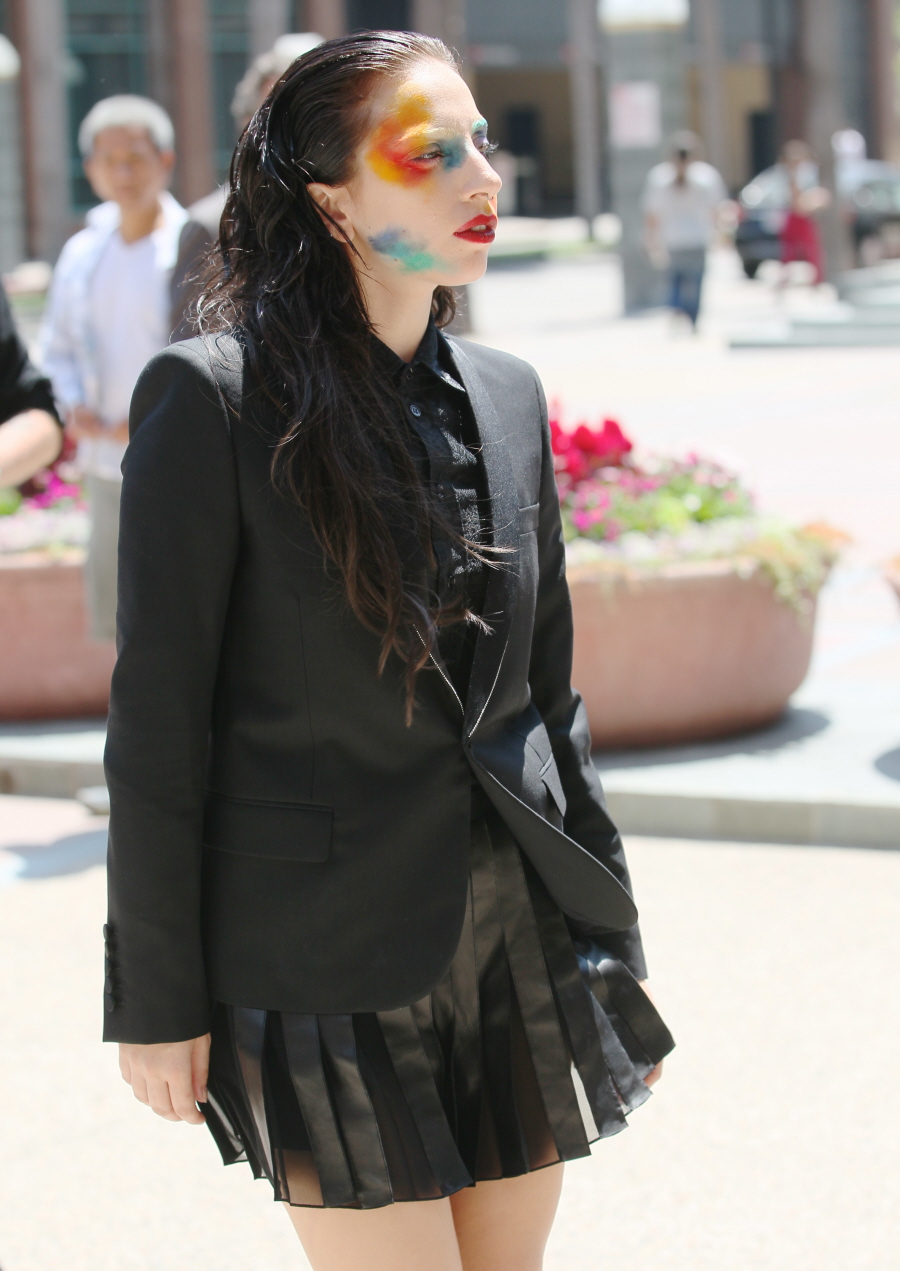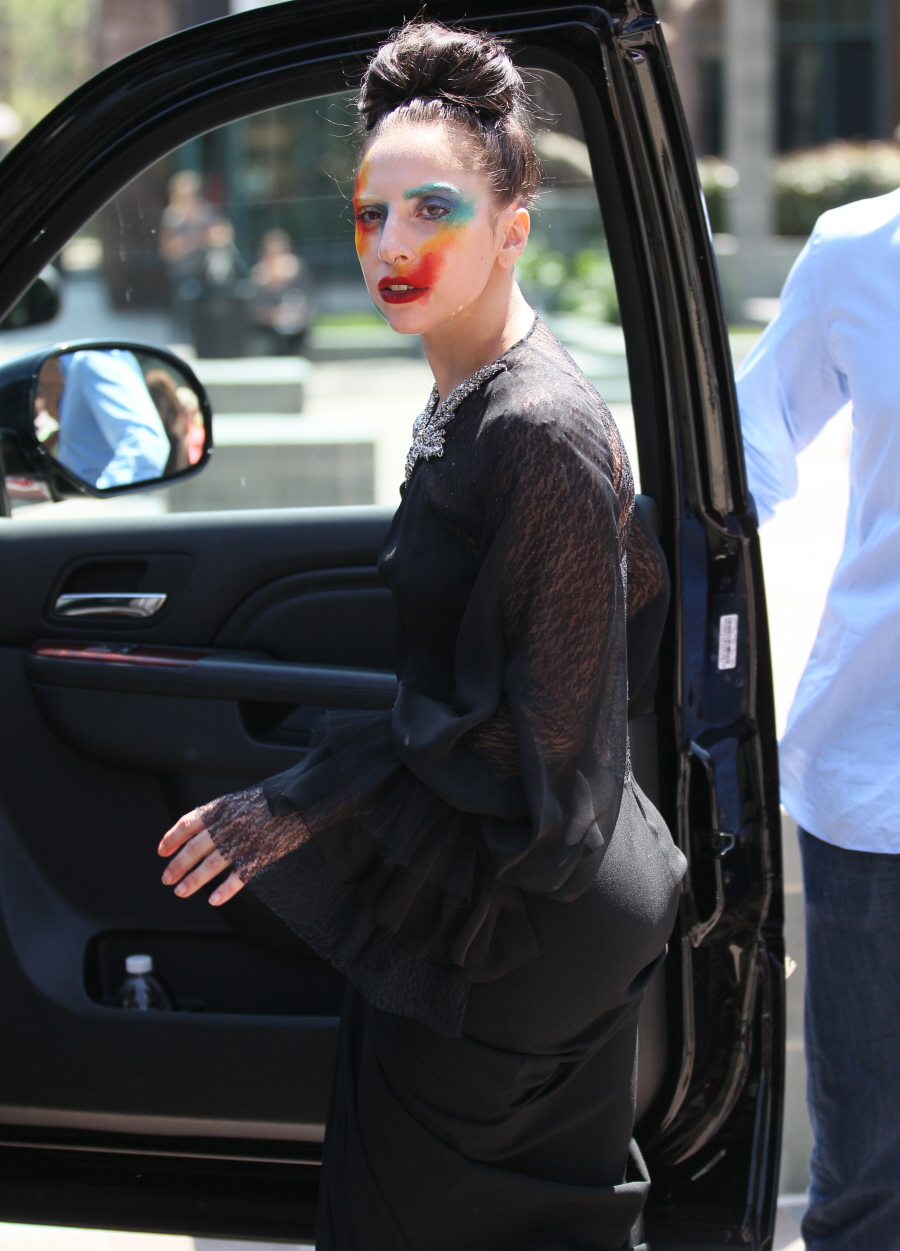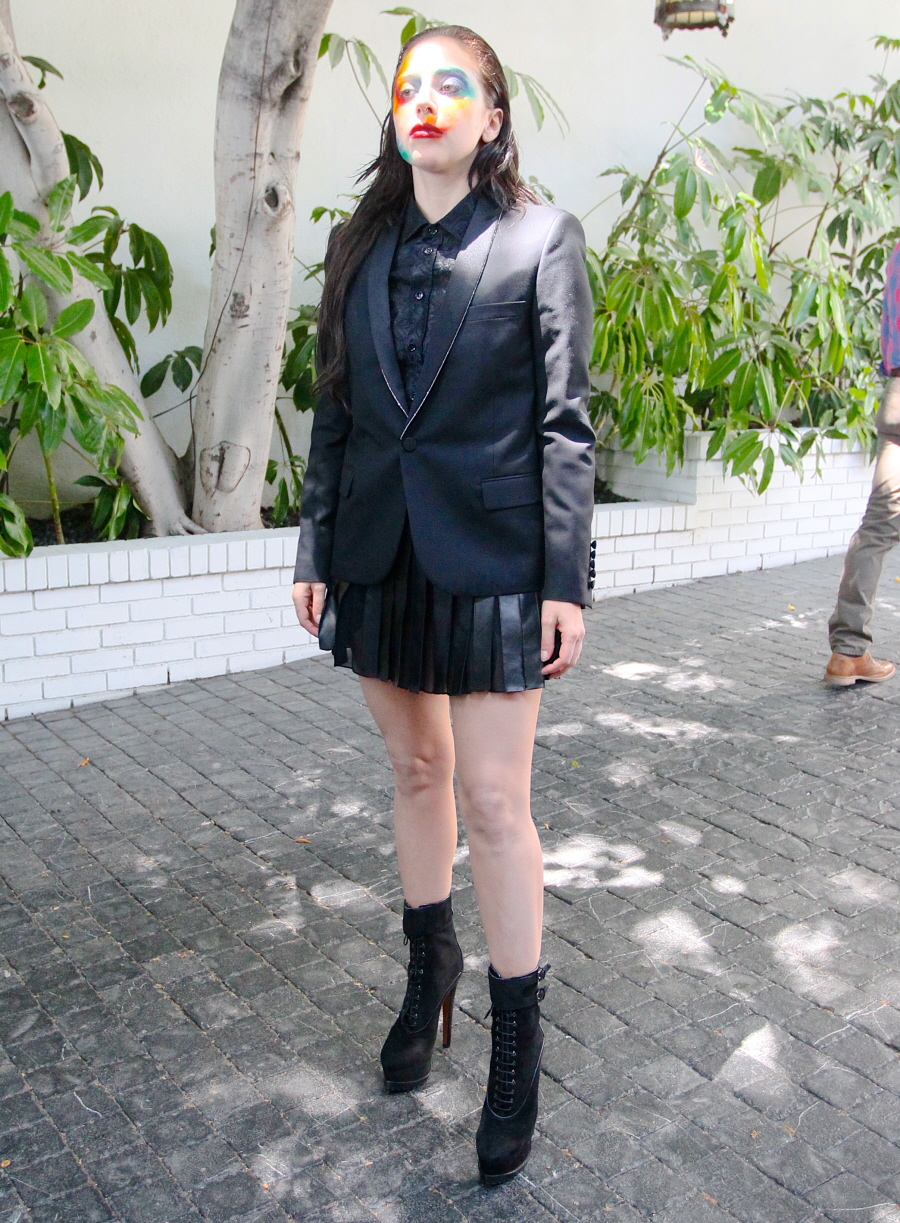 Photos courtesy of WENN.