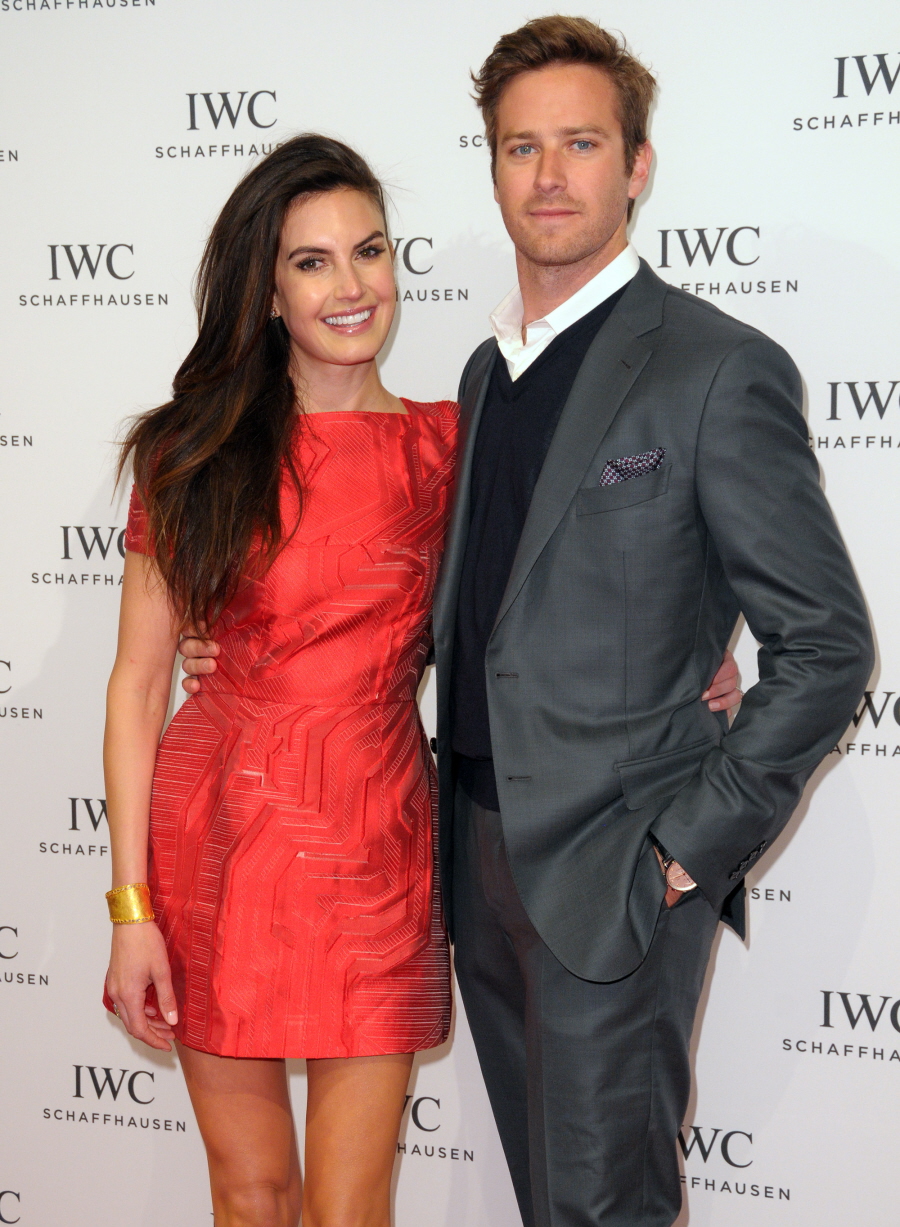 Well, this is a nice announcement. Armie Hammer and his wife are expecting their first child together. Armie and Elizabeth got married in 2010 when she was 28 and he was 24. She's 31 years old now and he's 27. Not a huge age difference, but I thought I'd mention it because everybody else mentions it when they talk about Armie – "Did you know his wife is older? Did you know they got married when he was 24?" You get the idea. So, they're expecting:
The Lone Ranger is getting some company. Actor Armie Hammer and his wife, journalist and TV host Elizabeth Chambers, are expecting their first child later this year, his rep confirms to PEOPLE exclusively. The couple just celebrated their four year anniversary on May 22.

"I was always the guy who thought I'd never get married because [I thought], 'There's never going to be one woman worth giving up all the others,' " Hammer told PEOPLE shortly after getting married. "But she knocked me off my feet."

Chambers and Hammer, who will be seen next in Guy Ritchie's The Man From U.N.C.L.E. and begins shooting the independent dramatic thriller Mine later this month, also own and run Bird Bakery in San Antonio, Texas.
Congrats to them! As I get older, I do appreciate it when couples follow the traditional path, like "first engagement, then marriage then baby." Not that I care that much, it's just nice. It's also worth noting that this baby was probably conceived during boring, vanilla, married sex. Armie told Playboy last year:
"Well, if you're married to a feminist as I am, then it's…. I don't know how much we can put here without my parents being embarrassed, but I used to like to be a dominant lover. I liked the grabbing of the neck and the hair and all that. But then you get married and your sexual appetites change. And I mean that for the better—it's not like I'm suffering in any way. But you can't really pull your wife's hair. It gets to a point where you say, 'I respect you too much to do these things that I kind of want to do.'
[From Playboy, via previous Celebitchy post]
I still don't understand that at all. But sure. Well, at least we know how the baby was conceived. Congrats you two!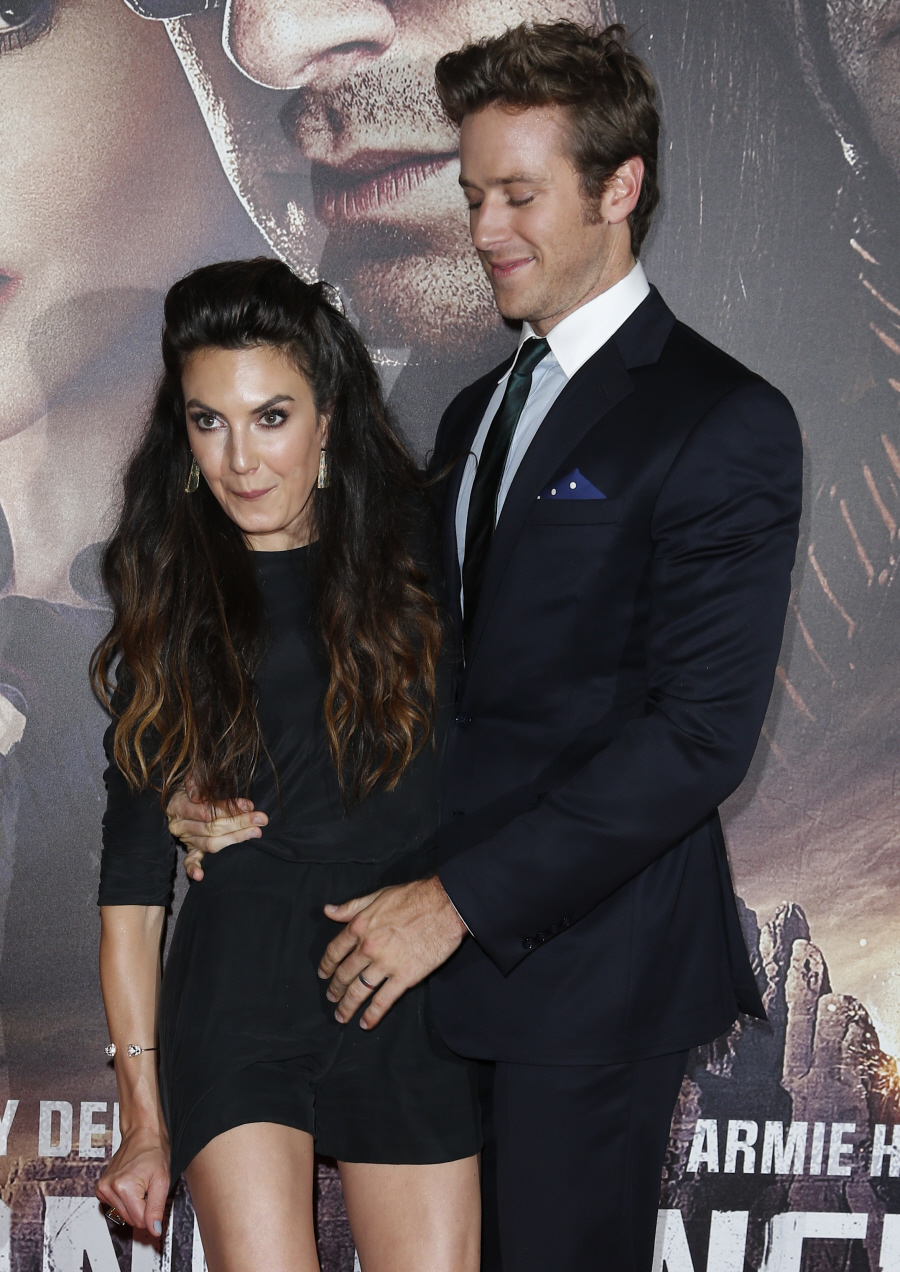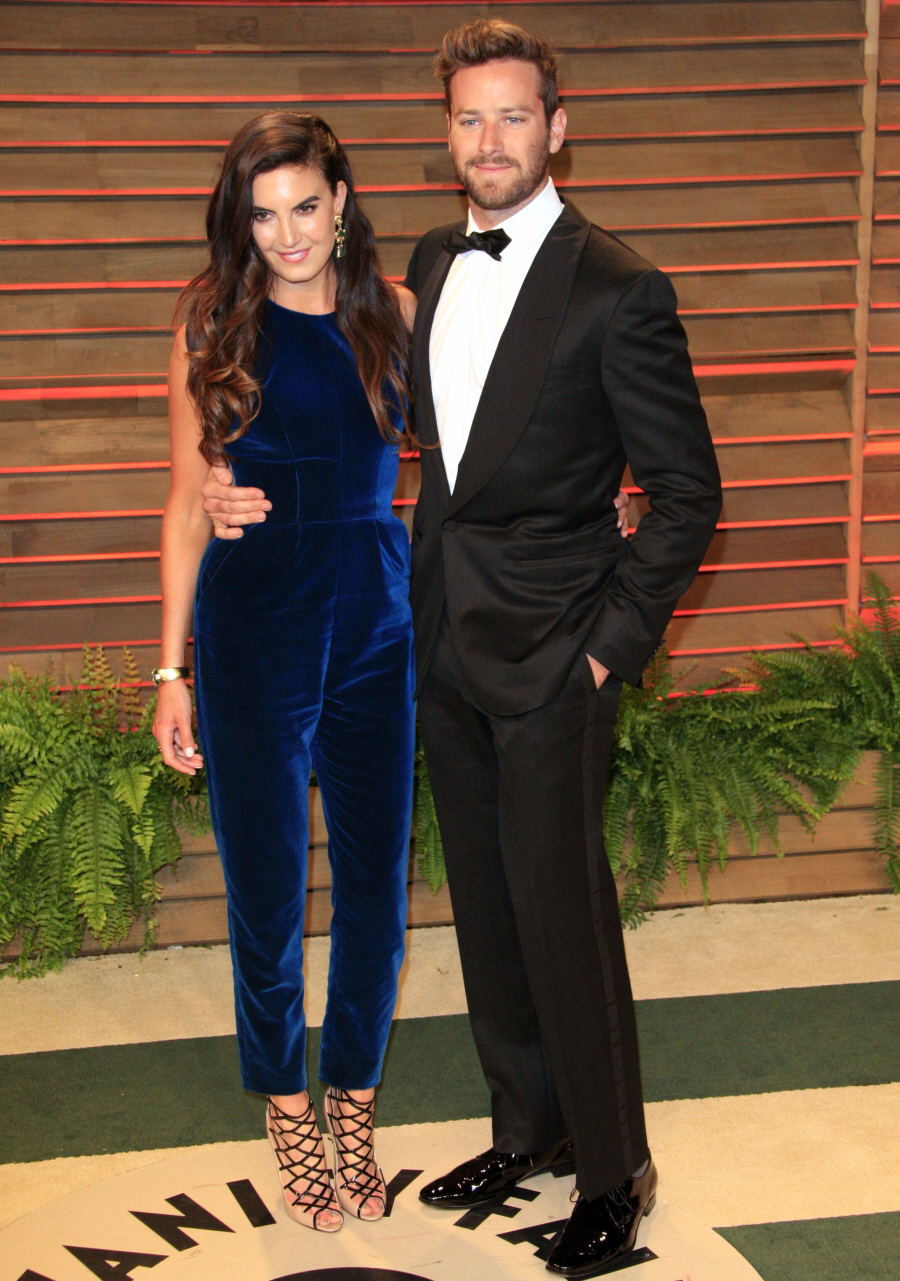 Photos courtesy of WENN.