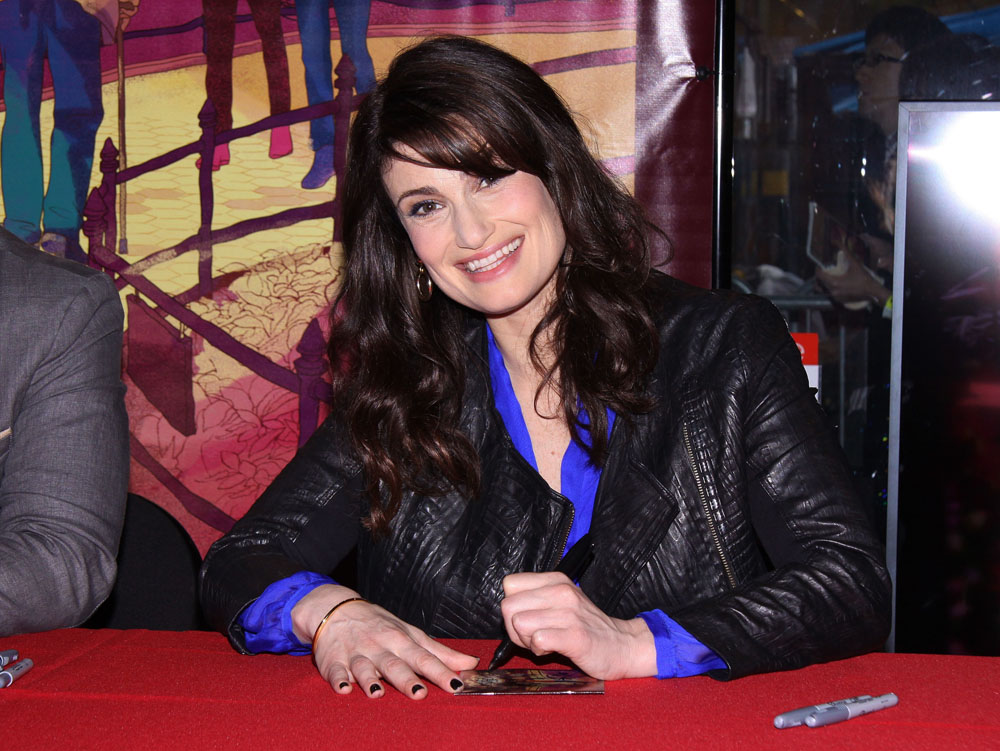 I'm late to get on the Idina Menzel (Adele Dazeem) train. Of course I know who she is, I've even seen her on "Glee," but my son has only seen Frozen once, on DVD, at my friend's house. (She has a daughter. That's not to say that boys can't enjoy Frozen too! It's just that my son wasn't interested in seeing it prior to that.) So we're not singing along to "Let it Go" at my house, but I know plenty of families who are.
When I saw Idina perform "Always Starting Over" at the Tonys, from her Broadway show If/Then, I was blown away. It was a song that resonated with me, which makes sense because I'm the demographic she's singing about. If/Then is a modern story about a 40-something woman and the trials a lot of us face. Idina's strength and emotion in that performance really impressed me and I'd love to see it live.
So here's another way that Idina has impressed me, by handling an onstage wardrobe malfunction with humor. Idina was doing a one-off performance at Radio City Music Hall earlier this week. She was wearing a dress that was open to a leather bra, and her right boob started to come out underneath. When someone in the audience pointed it out to her, she said "What? My boob's coming out? Let's look at it. Oooh!" Then she smiled and laughed when a female crew member came on to fix it for her. "Well she was a sexy character," she mused, which was a reference to her character Maureen in Rent. (She was performing "Take Me or Leave Me," from Rent.)
Then Idina adjusted her boobs and yelled "This diva needs her stage. These divas need their stage! Oh that's going to be all over television. Well f*k it, they're real." She then went right on singing. Here's the video. There's an f-bomb so it's nsfw, but you don't see much unfortunately.
I saw Rent on Broadway in 1999. So it's possible that I saw Idina and even Taye Diggs perform and just didn't know at the time. Maybe I've loved her all along and just needed to be reminded. She's awesome.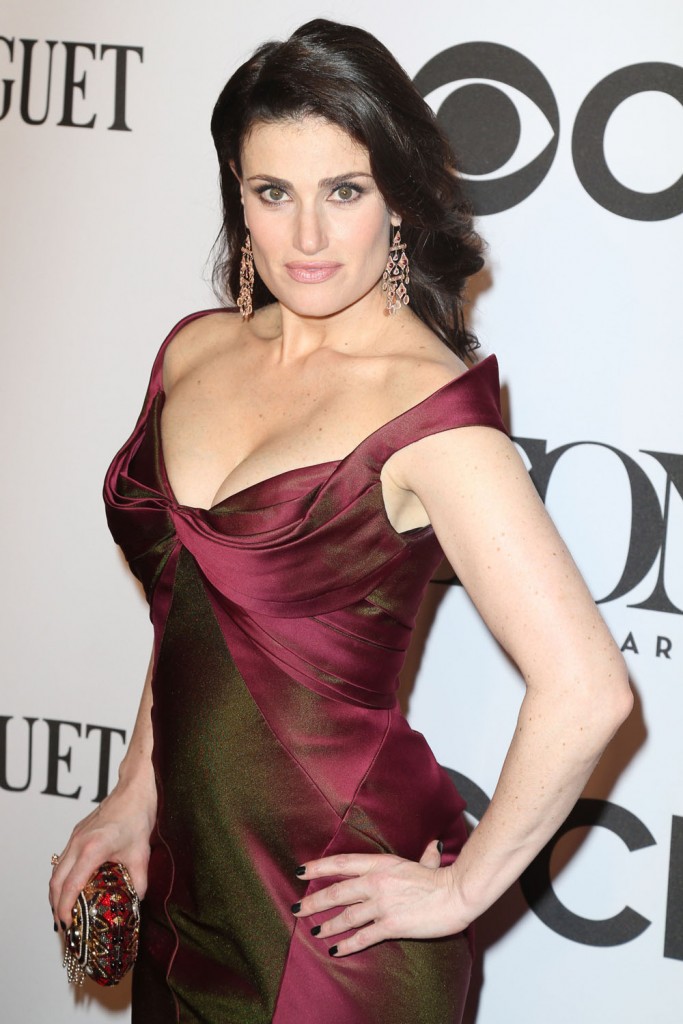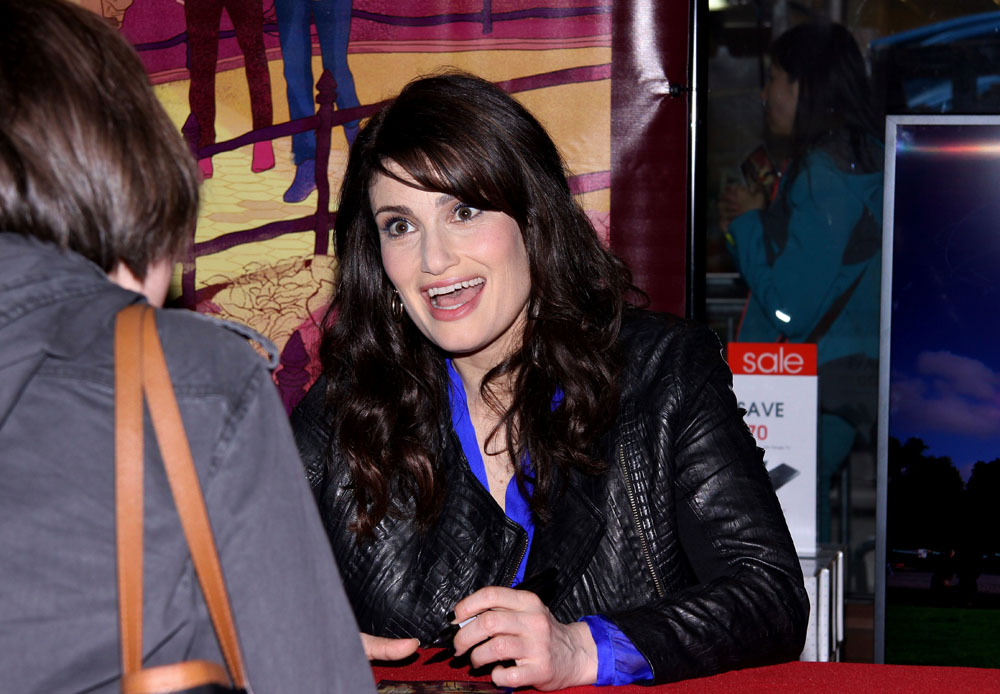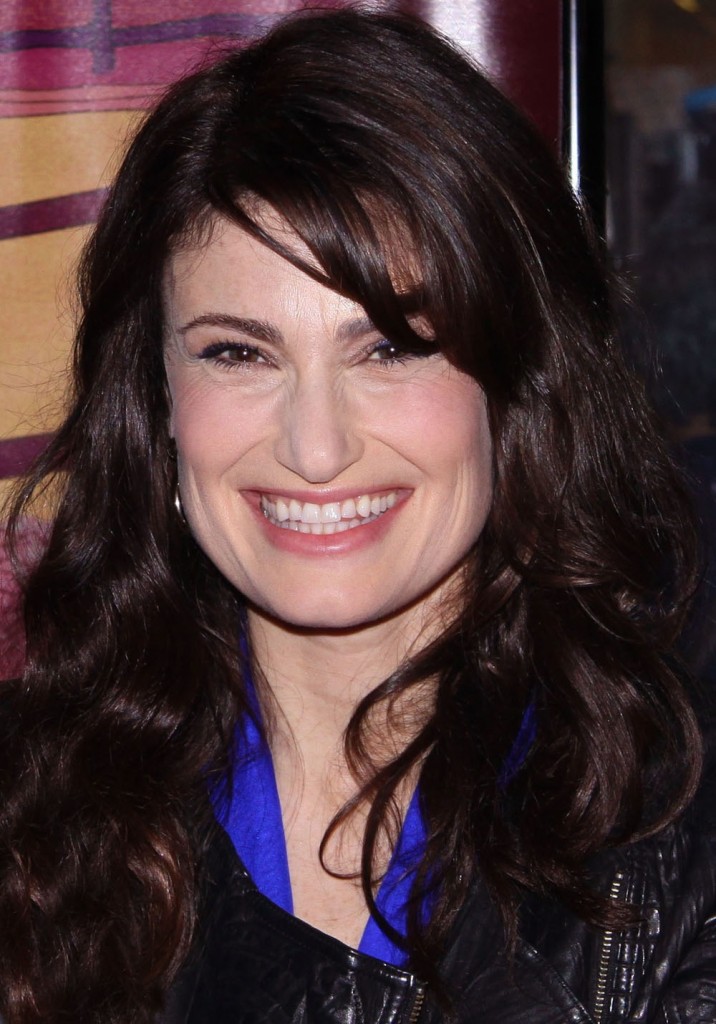 Adele Dazeem is shown at the Tonys and at a signing for If/Then on June 12. Credit: WENN.com and FameFlynet. Story via Huffington Post