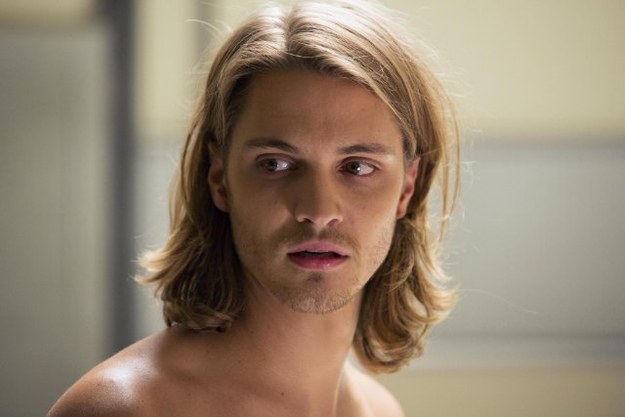 Mild spoilers for True Blood follow
In our True Blood season opener recap, I mentioned that one of my favorite scenes was between Lafayatte, the over the top gay character (played by straight actor Nelsan Ellis) and James, a vampire character who is Jessica's boyfriend. James became a vampire during the Vietnam war, and he told his backstory to Lafayette, which involved being beaten to near-death by a friend's father, after which a vampire took pity on him instead of letting him die.
That exchange between Lafayette and James was poignant and hinted at a growing intimacy between the characters. I got the impression that they might get together, and it turns out that I was right. What I didn't know was that we were seeing a different person in the role of James, an actor named Nathan Parsons. It turns out the original James (as played by Luke Grimes), reportedly quit the show over objections to his character's gay storyline. To be fair, Grimes' agent claims it was some kind of scheduling conflict, but Buzzfeed reports that Grimes couldn't cope with having to kiss another man. We only saw James last season in the vampire jail, and I had no idea that the actor was replaced until I read this article.
As True Blood enters its seventh and final season, there's almost too much going on to notice the recasting of James, the hunky vampire boyfriend Jessica (Deborah Ann Woll) got paired with at the end of Season 6. When Luke Grimes suddenly left the show in December, HBO attributed his decision to "the creative direction of the character." But now that James' Season 7 storyline is becoming clear — a budding romance with Lafayette (Nelsan Ellis) — a source close to the show confirms that Grimes left because he was uncomfortable playing a gay character.

To be clear, James, who is now played by Bunheads' Nathan Parsons, hasn't yet done the deed with Lafayette. But there were heavy hints in the June 22 season premiere, and the storyline is headed in that direction. According to the source, Grimes objected to the first few scripts he received, once it became clear that his character would become romantically involved with Lafayette. He countered that he would be willing to play the role if Lafayette were attracted to him, but not if the attraction was mutual. He also did not want to do any same-sex kissing or sex scenes. The writers were unwilling to change the scripts on his behalf.

Grimes' publicist, Craig Schneider, says the actor's exit from True Blood was always a matter of scheduling. In an email to BuzzFeed, he wrote, "Luke always had an out clause as a means of pursuing other opportunities which arose in the form of features beginning with The Shangri-La Suite, followed by Fifty Shades of Grey, and most recently, Clint Eastwood's American Sniper with Bradley Cooper." In a subsequent phone call, Schneider continued, "It had nothing to do with storylines, which he had not been privy to at the time of that posting," referring to the Dec. 30 TVLine story.

Reached on Wednesday, a representative for HBO said their original statement about why Grimes' exited the show has not changed.

According to the source close to True Blood, writers and cast members were baffled and angered by Grimes' reluctance to take James in a same-sex direction, especially since True Blood has always been an overtly sexual show with heavy LGBT undertones. Despite the scramble to recast the part, the writers and cast are pleased with Parsons' performance, and believe he's a good fit for the role of James.
Of course it's Grimes' prerogative to not film a predictable plot line. It's like he's never seen True Blood before. There are plenty of gay characters and sex scenes on True Blood, and even straight characters have sexy same sex dreams. I think he should have disclosed that before he was hired, though. Actors aren't supposed to just stick to material they're comfortable with. I do think that if this guy was so uncomfortable playing a gay character that he should have made that clear before he was hired.
I'm glad Grimes was replaced because Parsons is an incredible actor. I was so impressed by that scene in the first episode, and I look forward to seeing more of him. They found a guy who was a dead ringer for Grimes and who can act to boot. Good job.
Here's Nathan Parsons: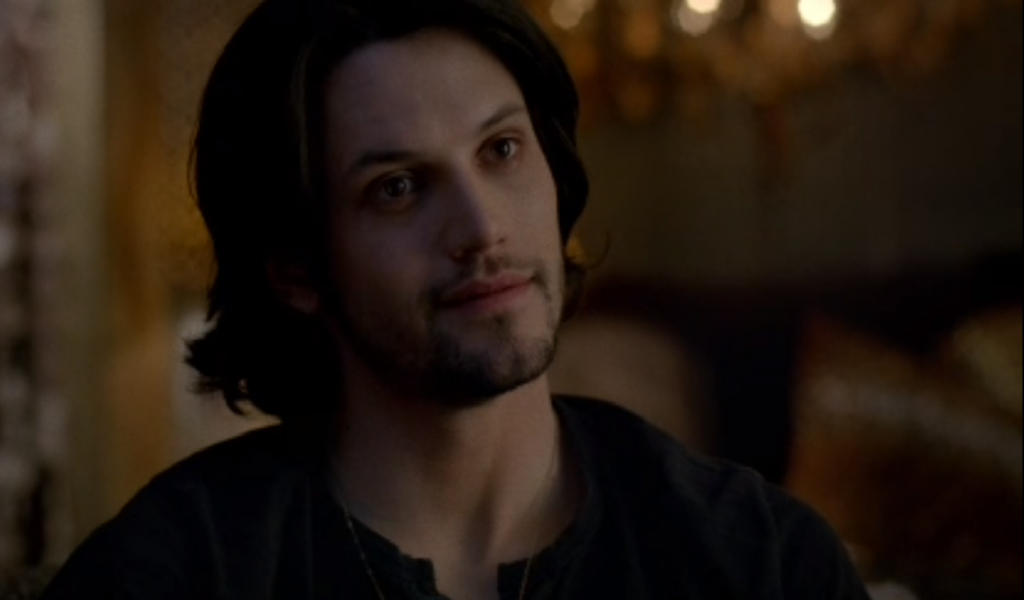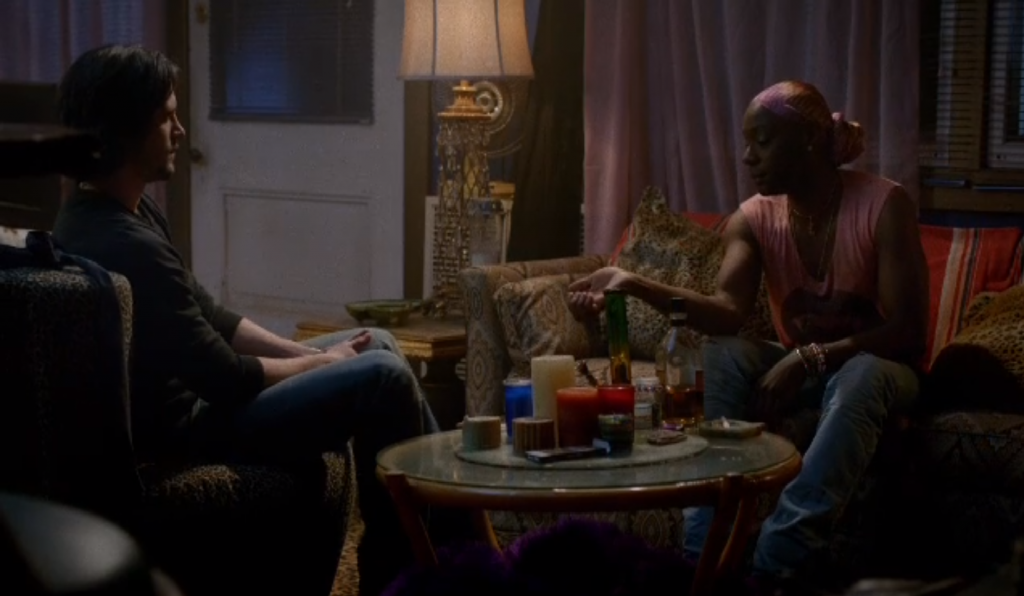 Luke Grimes: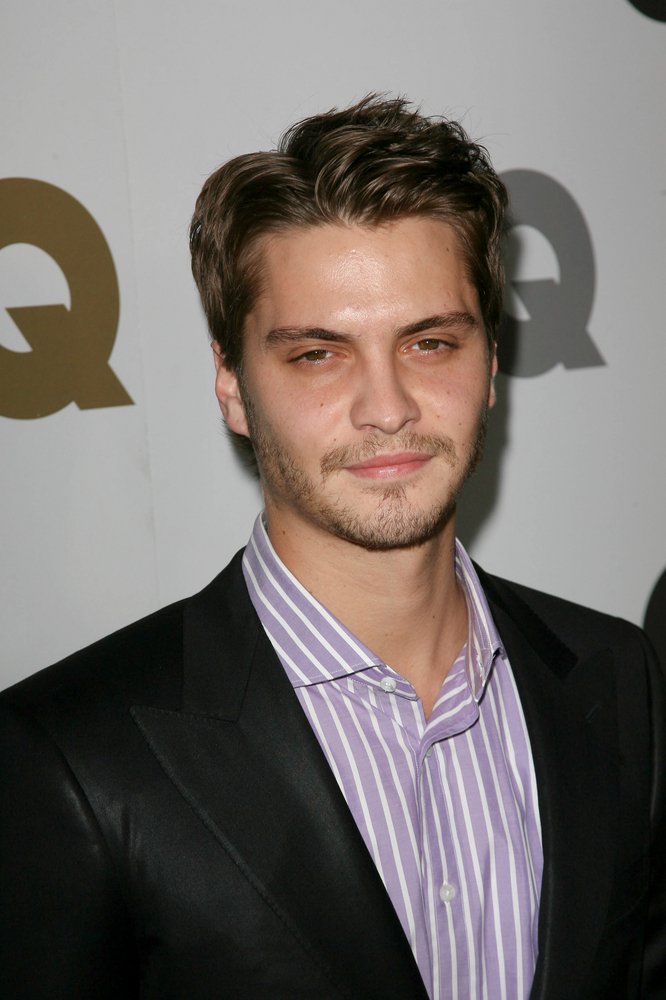 Photo credit: PRPhotos and HBO