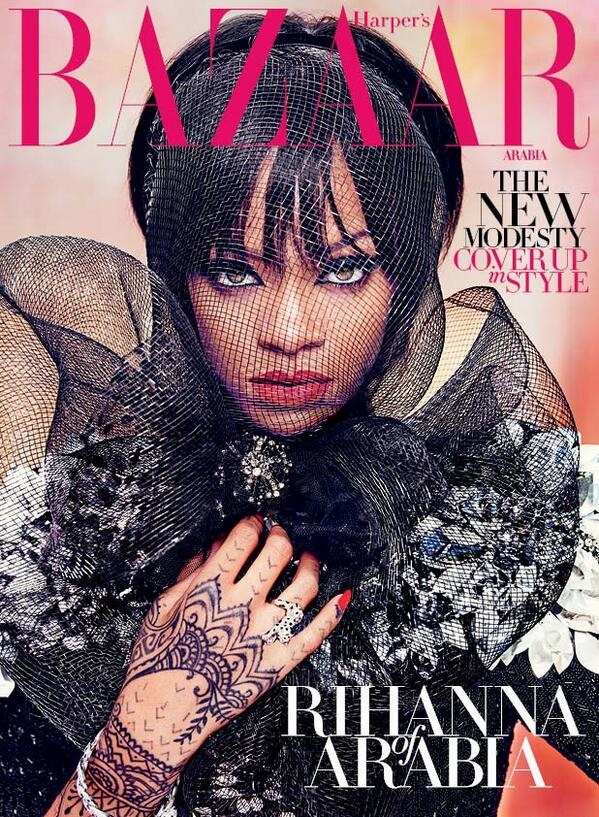 Rihanna covers the July/August issue of Harper's Bazaar Arabia. She was photographed by Rven Afanador, and RiRi looks gorgeous. Absolutely stunning. I always notice when Rihanna is wearing clothes instead of flashing her nips and booty. It's always more shocking to everyone when Rihanna covers up, but she looks equally gorgeous either way. These pictures are glorious, and Rihanna has proudly tweeted all of them.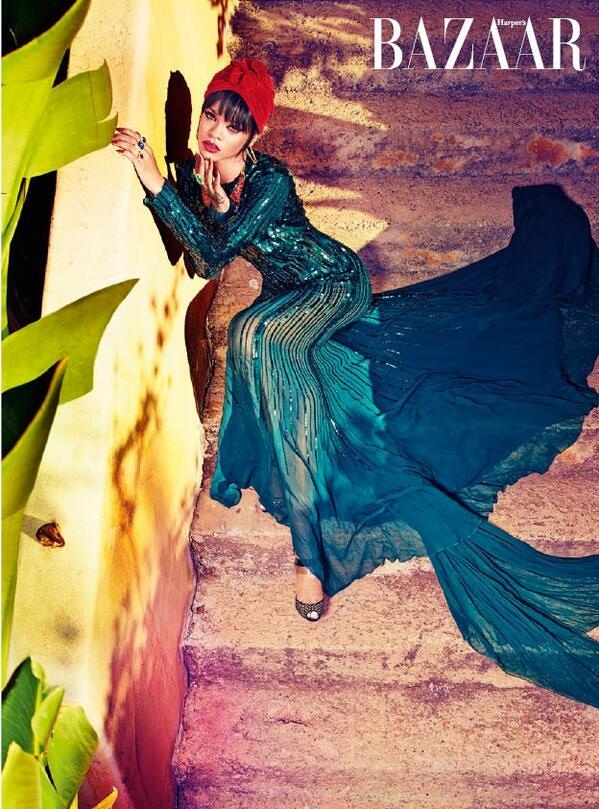 Rihanna's been stirring up some sh-t on Twitter too. She had so much fun tweeting during yesterday's World Cup games. Rihanna has been trolling like crazy on Twitter this year. She went off on TLC and Charlie Sheen (along with a very unfortunate fan-mocking incident). Now she's taking on Team USA. Rih's turning into an even bigger Twitter troll than Chrissy Teigen. Check out the LAGalaxy's response to Rihanna's hollering:
Germany come onnn!!!

— Rihanna (@rihanna) June 26, 2014
Well, that's rude. #USA RT @rihanna: Germany come onnn!!!

— LA Galaxy (@LAGalaxy) June 26, 2014
At least da bae plays for Ghana lol

— Rihanna (@rihanna) June 21, 2014
Rihanna isn't American, but she's definitely not anti-American. She's trolling and poking fun at sports mania in general. A few Twitter replies took her antics seriously, but Rihanna's just kicking back and enjoying herself and …. smoking some blunts in the process.
#FIFA pic.twitter.com/HKNNoJSJfi

— Rihanna (@rihanna) June 16, 2014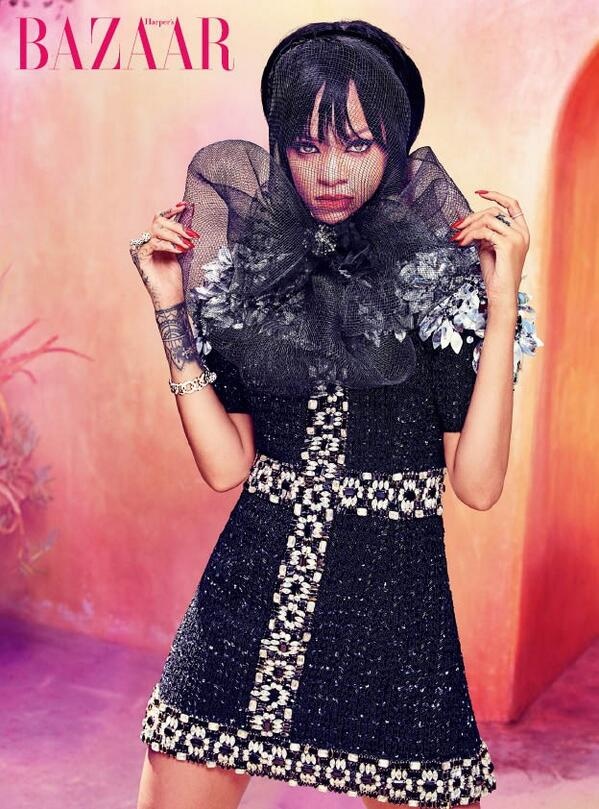 Photos courtesy of Harper's Bazaar Saudi Arabia