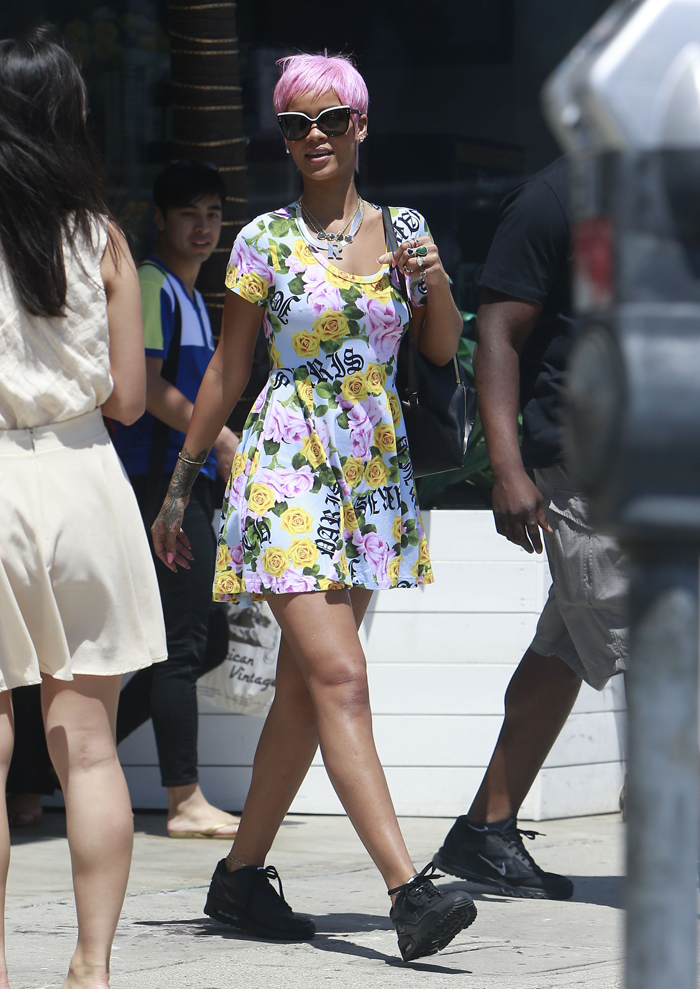 I have to discuss Rihanna's new pink wig. I never thought I'd dislike a hairstyle on her. Or an outfit. RiRi can pull off everything, right? This pink wig and awful floral dress have proven that theory wrong. The good thing is that Rihanna never sticks with one look for too long. She'll do better soon. Oh, and this week's issue of Us Weekly says Rihanna dumped Drake because he wanted to get engaged: "She didn't see him as anything serious." But they may get back together: "She needs somene she can walk all over — and he's still so in love with her!"
Now for some weirdness. This is the most random celebrity feud that I can remember. Charlie Sheen is really upset with Rihanna. Because she doesn't bathe in tiger blood? No, that's not right. Charlie and his future ex-wife, Brett Rossi, were out to dinner to celebrate Brett's birthday. They realized Rihanna was at the same restaurant. Brett is a huge Rihanna fan, so Charlie called out to her team for an introduction. Rihanna declined the invitation. Some sources says RiRi didn't want to deal with the paps. Others say Rihanna doesn't care for #winning.
Charlie got very upset and penned an awful, Rosie O'Donnell-styled Twitter poem in response. You can read the whole thing here. It's so dumb. He ranted, "Sorry we're not KOOL (enough to warrant a blessing from the Princess. (or in this case the Village idiot)…" and "See ya on the way down, (we always do) and actually, it was a pleasure NOT meeting you." All because Rihanna didn't want to hang out with a crackhead and a pr0n star.
Rihanna didn't even notice Charlie's rant until someone told her about it. Her reaction was pretty perfect. It wasn't cool when Rihanna mocked a fan last week on Twitter, but Charlie deserves a flippant set of half-responses. Look at RiRi's new header image and response tweets: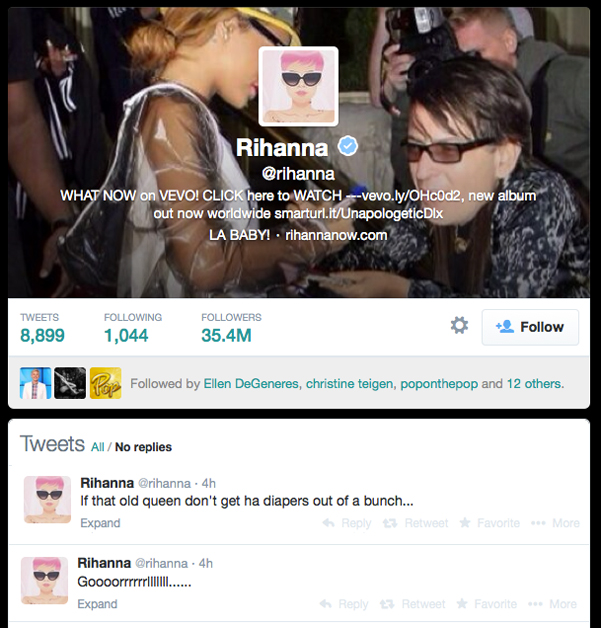 Charlie couldn't sit back and let himself be dismissed. He wrote yet another poem to Rihanna. He didn't tweet this one but speed-dialed TMZ to deliver the message. He insulted Rihanna's grammar and tried to sound like Shakespeare. He also said, "Firstly I want to thank you for recognizing me as Royalty. I'm flattered. And secondly; do the good Queen a favor and go tend to the dungeon in my Castle." No response yet from Rihanna. She's not listening anymore.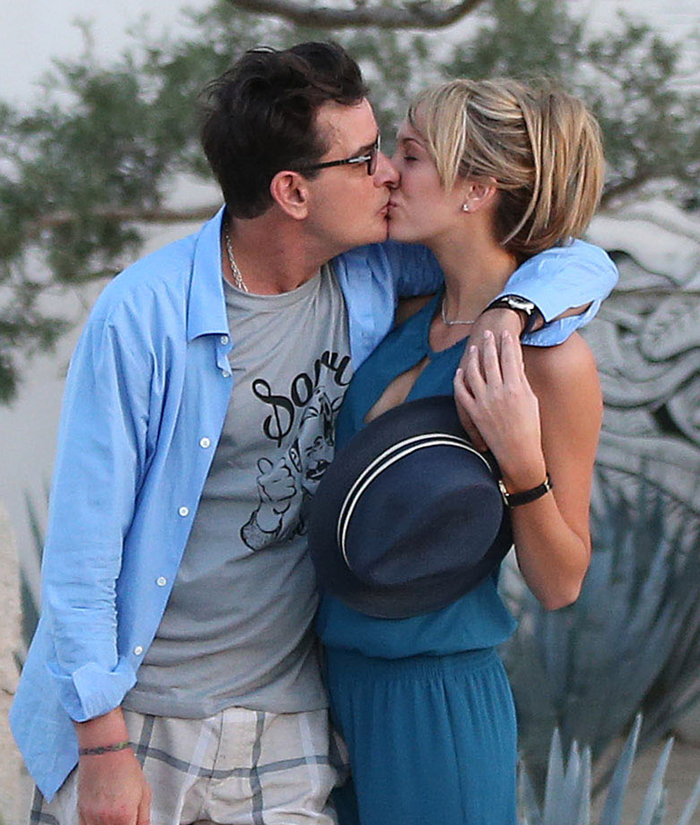 Photos courtesy of Fame/Flynet & WENN