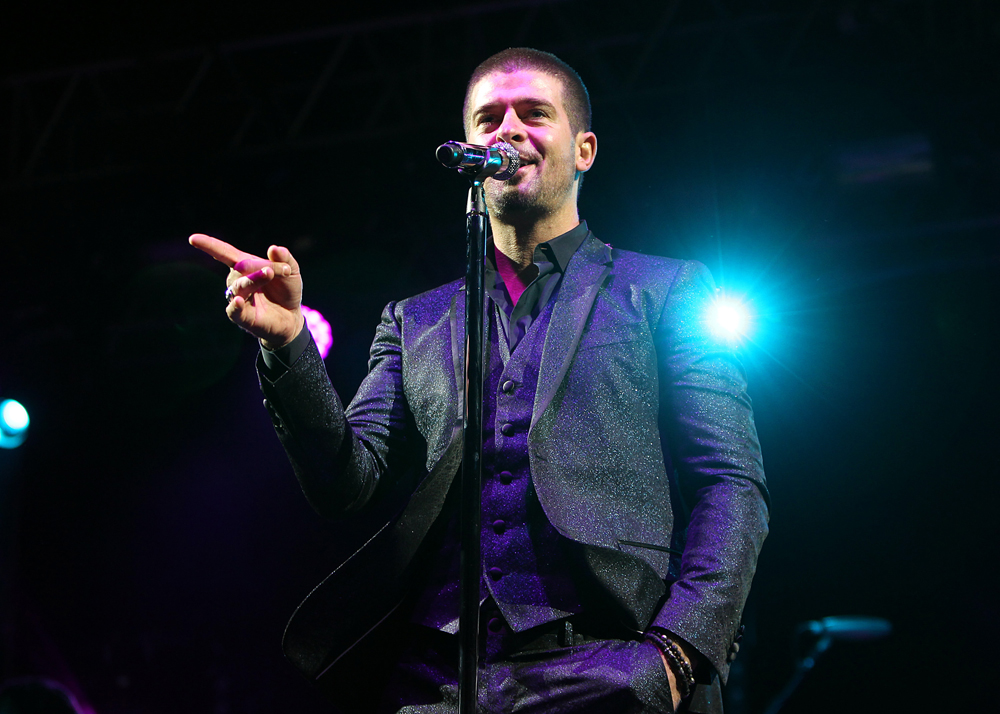 These are photos of Robin Thicke at the Wireless Festival in Birmingham, UK on Saturday. He was playing to a captive audience of festival goers who didn't buy their tickets with Thicke in mind. The attendees certainly didn't buy his album. A report from the Guardian says few people picked up a copy of Paula. Because no one watches a creepy video full of aggressive text messages and violence and cosigns the sentiment by buying the record. Pop music fans do have standards. Who knew? More people in the UK tweeted an #AskThicke question than bought the album. The most amazing hashtag in history is still raging and very on topic:
What is Robin Thicke's mother going to do with 530 copies of Paula anyway? #AskRobinThicke #AskThicke

— Sarah M (@sazza_jay) July 8, 2014
This is delicious news, right? Poor Robin's album entered the UK charts at #200. HA. Paula is flopping heavily in the US too:
There are falls from grace, and then there's Robin Thicke. His latest album, Paula, has entered the Official UK Chart with a bullet at … No 200. To achieve this feat, Thicke has shifted a whopping 530 copies of Paula.

The resulting sales of Paula seem to answer the question of whether there can be such a thing as bad publicity. Thicke's previous album Blurred Lines sold 25,981 copies in its first week, according to Music Week. Were Thicke's career to follow this trajectory, his next album would sell about 10 copies, with the following one failing to sell a single copy. Not even his best friend would buy one, nor Thicke himself.

Over in the US, Thicke's sales are not looking too healthy either. Paula sold about 25,000 copies there in its first week, according to Billboard — down from 177,000 sales of Blurred Lines in its first week.
[From Guardian]
As gross as "Blurred Lines" was as a song, it was immensely successful as last year's biggest summer hit. Songs of summer shoot for the sky. They're catchy and can be one-hit wonders. "Blurred Lines" was Robin's biggest hit to date. Possibly his only real hit to date, which was sad because that was his 6th album. Now his 7th album has gone absolutely nowhere.
Robin Thicke's sudden downfall isn't simply a comedown from his song of summer. It's because he's a douchebag who wrote rapey lyrics and then dediated the song to his wife (as he groped random groupies). Now he's stalking Paula with an entire album. No one wants to listen to that sh-t.
UPDATE: Australia brings it home with a mere 54 copies of Paula sold! LOL.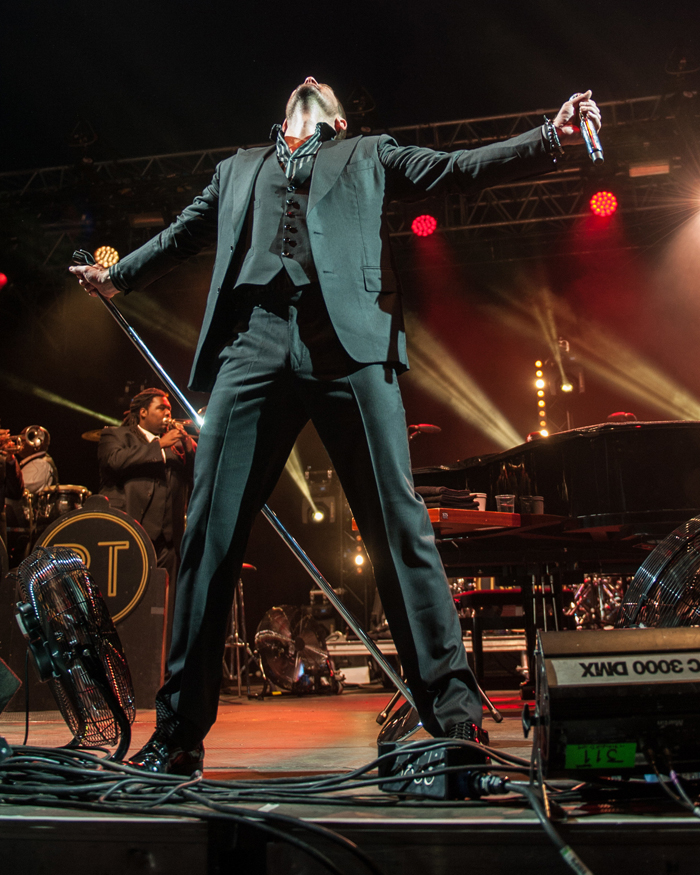 Photos courtesy of Pacific Coast News & WENN