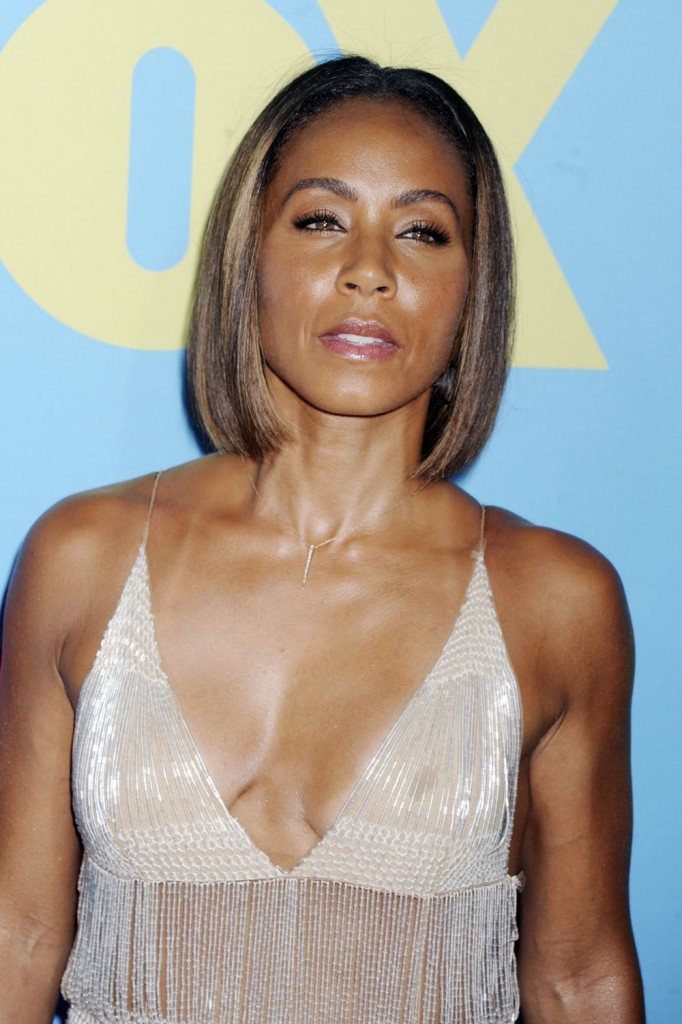 About three years ago there were massive rumors that Will and Jada Pinkett Smith were living separately, that each of them were having affairs or at least dalliances with other people, and that they were on the brink of divorce. Jada was spotted out without her wedding ring and the rumors continued until at least the spring of 2012, when they did a couple of half-hearted photo ops together.
After all that, Jada made some statements which seemed to suggest that she and Will had an open marriage. (At least that's what I got out of what she said.) Both Jada and Will have otherwise made it clear that they're in it for the long haul, though, and they seem to have recommitted to each other lately. They both sound like they're on the same page when it comes to their hands-off parenting policy, that's for sure.
That's why it's interesting to me when Jada speaks about her marriage as if it's something to fight and work for. She's been with Will for over 20 years, and while they've learned to stop oversharing about their sex life, they'll tell you that they have to work for it. Jada gave these comments to Extra, where she was promoting her role on a Fox TV series called Gotham. (The show tells the origin stories for DC superheroes and a video preview is here. Holy crap her face!)
Actress Jada Pinkett Smith and husband Will Smith have had divorce rumors constantly swirling, but at FOX's TCA this weekend, Jada made it clear to "Extra's" Renee Bargh that they are very much together.

Pinkett Smith said the key to their relationship is friendship. "Your partner has to be your best, best, friend. And he's my best friend."

Jada had some sound advice on keeping your marriage strong. "You have to have kind of a warrior mentality. You have to be a solider for love. You have to be able to withstand tough times and just because the tough times come doesn't mean it's time to stop… it means it's time to dig in."

Pinkett Smith also gushed about her upcoming 20th wedding anniversary. "We're going to be celebrating 20 years in two years, so we're starting to plan now for a big 20th year."
In terms of what Jada said about Will being her best friend, that reminds me of a Ted Radio Hour that I heard recently. A couples therapist named Esther Perel made the point that we ask too much of our partners, and that relationships can "crumble under the weight of expectations." In modern society we often expect one person to be everything to us – erotic and mysterious yet familiar, friendly and comfortable. Those things aren't necessarily compatible. I'm not saying that couples shouldn't be close friends, just that it's food for thought.
Also, I just spent way too much time digging through nonsensical Scientology sites trying to figure out if this "marriage as war" analogy is something that the cult promotes. I couldn't confirm that, but I wouldn't be surprised if Will and Jada shelled out a lot of cash in exchange for some joint auditing. (i.e. holding tin cans.) Good for Will and Jada for sticking together and working it out if that's what they want. I get the impression that their joint branding is an extra incentive to make it work.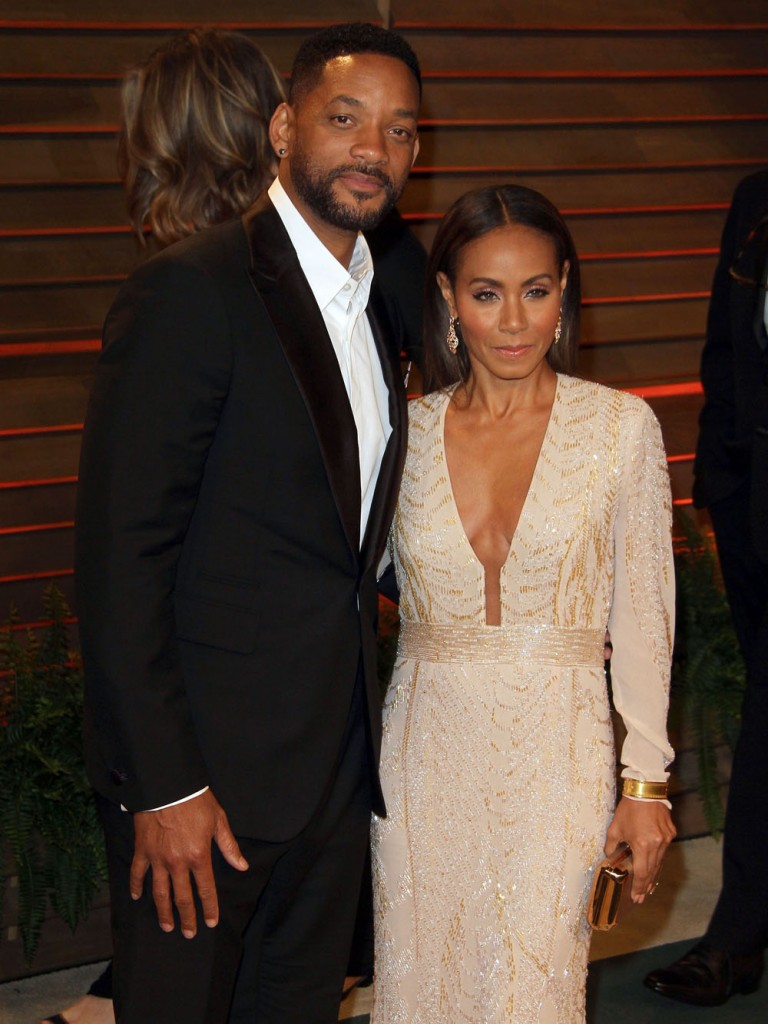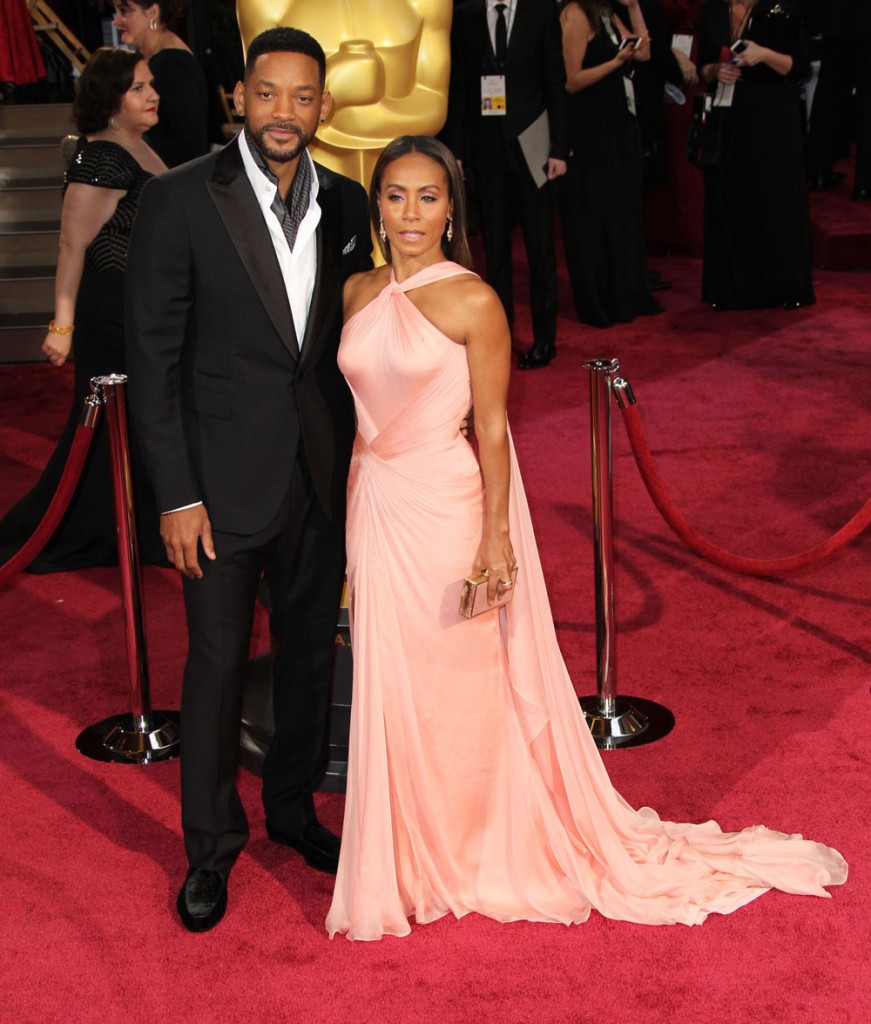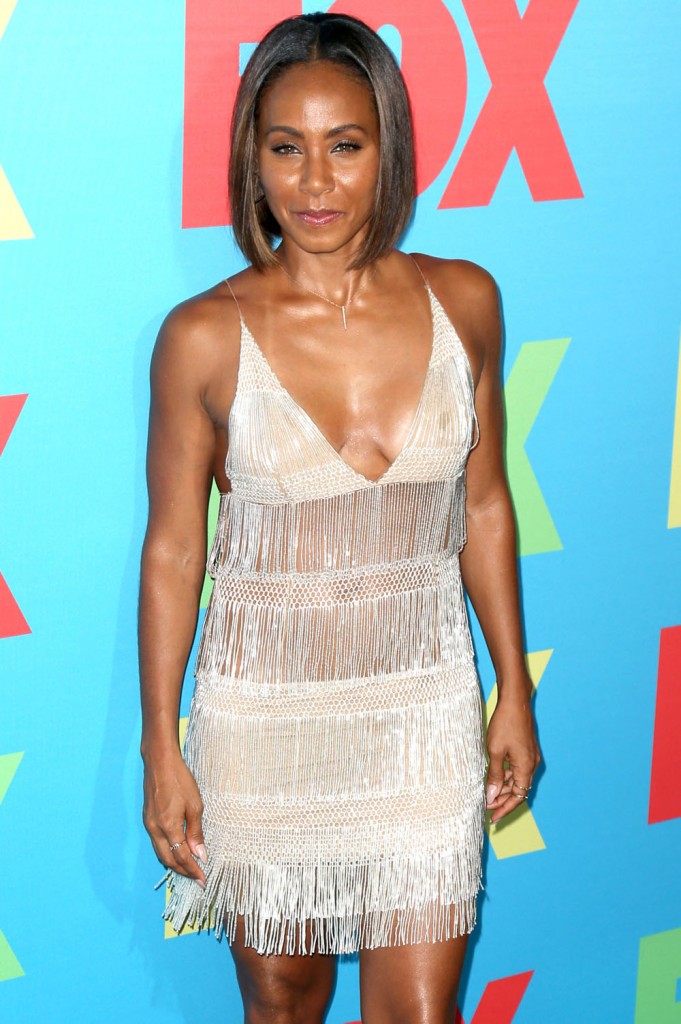 Photo credit: WENN.com and FameFlynet