Will Smith & Jada step out in Paris & Madrid: were the split reports overblown?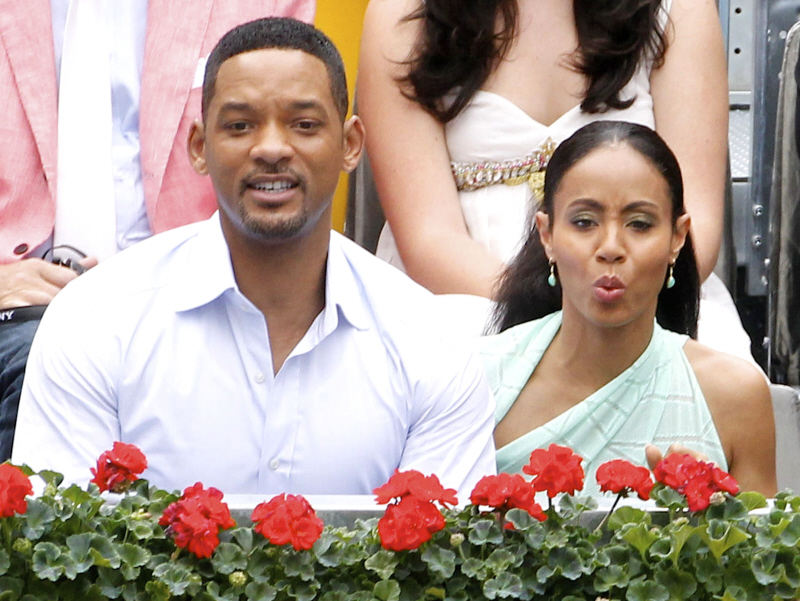 Will Smith and Jada Pinkett Smith haven't been photographed together on a red carpet in more than a year. They were photographed a handful of times in candid situations over the past year, but there really was a reason for the tabloids' insistence that all was not well in the Smith marriage: they were rarely, if ever, together. But something happened over the past month, or maybe even the past few weeks. The pessimist in me says that the only thing that's happened is Will Smith's promotional tour for Men In Black III. The optimist in me (she's suffocating!) says that maybe Will and Jada have worked out some of their problems. Whatever is happening, Jada has joined Will on the European leg of the MIB III promotion.
I'm including photos of Will and Jada in Paris (Jada in the black dress with the fringe skirt), and then in Madrid, where Jada wore white to the premiere, and then she and Will went to the match of the Madrid Masters between Czech Tomas Berdych and Swiss Roger Federer (Federer won!). My body language e-meter says that Will and Jada still need to work out some stuff. They seem so… awkward with each other. I mean… maybe I'm just overanalyzing this stuff. But they still seem kind of "off" right?
But I guess it speaks volumes that Jada has joined Will on the tour, and that they're still posing together and setting up tennis photo-ops. It means that even if their marriage is in trouble, neither one of them seems to be walking away any time soon.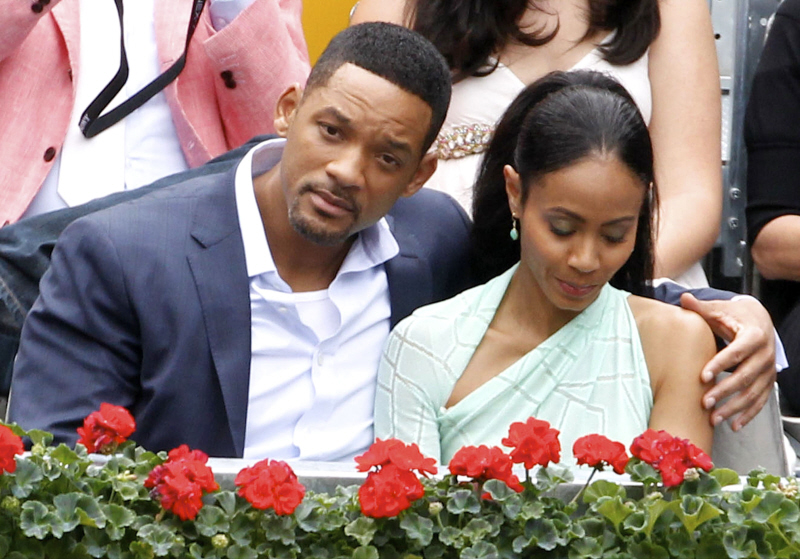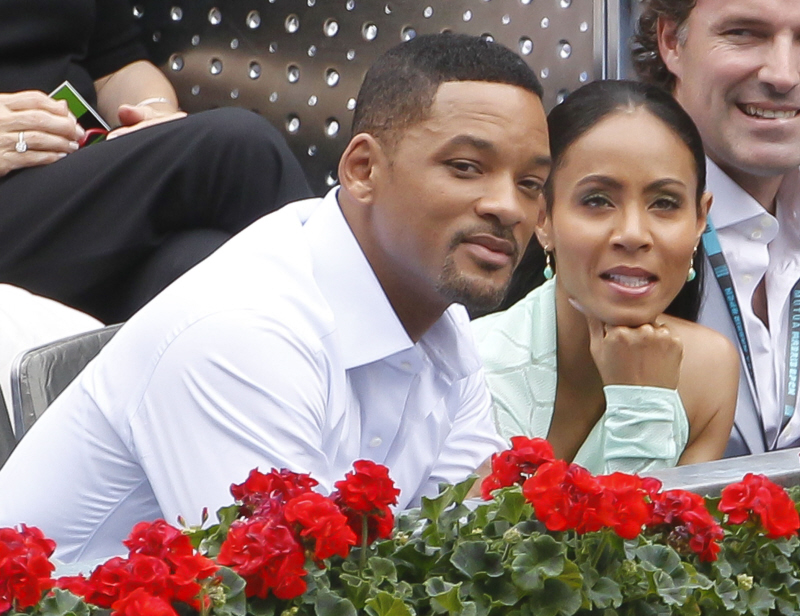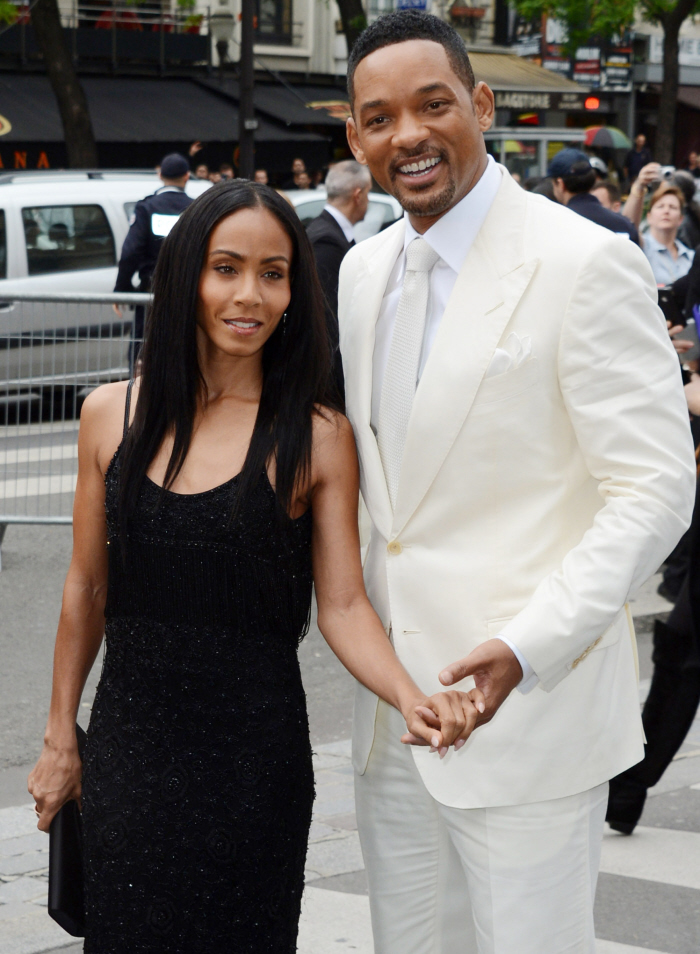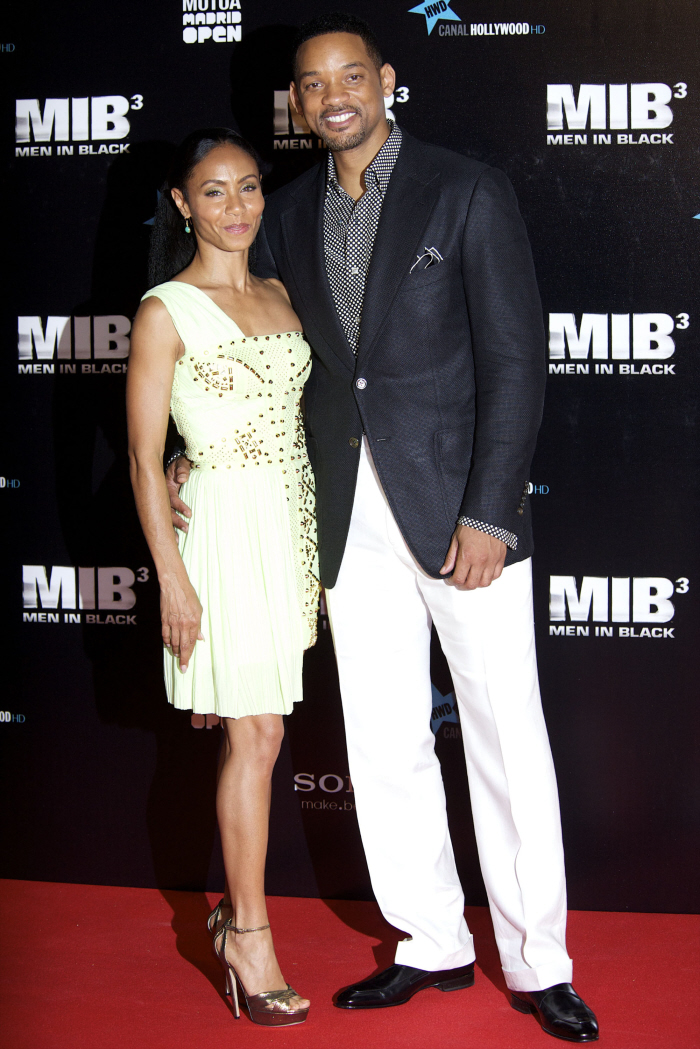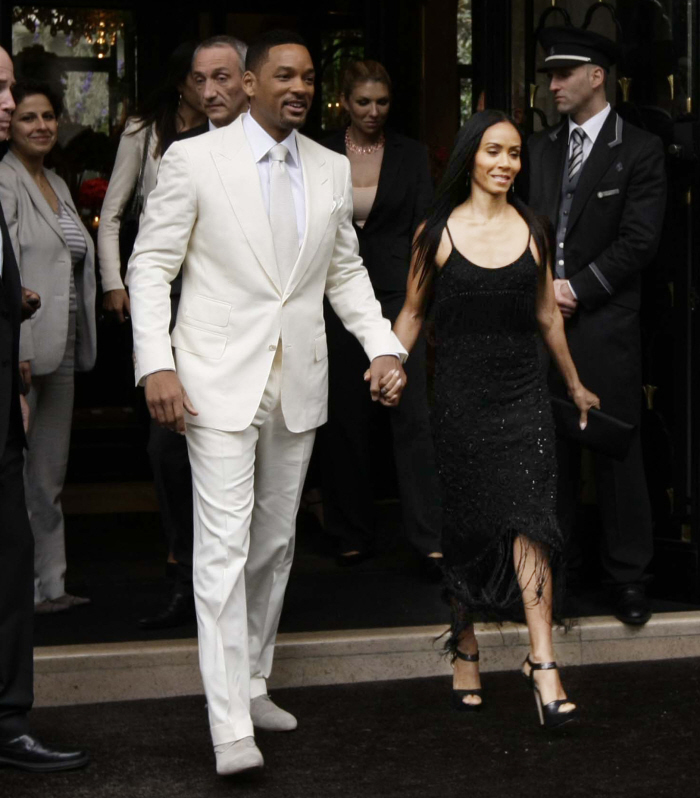 Photos courtesy of WENN.

Written by Kaiser

Posted in Jada Pinkett Smith, Will Smith

- Who butchered the National Anthem? [D-Listed]
- Rob Lowe never ages [Lainey Gossip]
- What is Vanessa Hudgens wearing? [Go Fug Yourself]
- Summer guide to reality TV [Reality Tea]
- Game of Thrones recap [Pajiba]
- Tan Mom's music video [Buzzfeed]
- Amanda Knox is broke [Starcasm]
- Backstage at the Billboard Awards [Popsugar]
- Miley is still stuck in the 90s [Popoholic]
- Blind Items revealed: Adam Levine [CDAN]
- Hugh Hefner bought Crystal Harris a house [Celebslam]
- What happened to Aimee Teegarden? [The Blemish]
34 Responses to "Will Smith & Jada step out in Paris & Madrid: were the split reports overblown?"