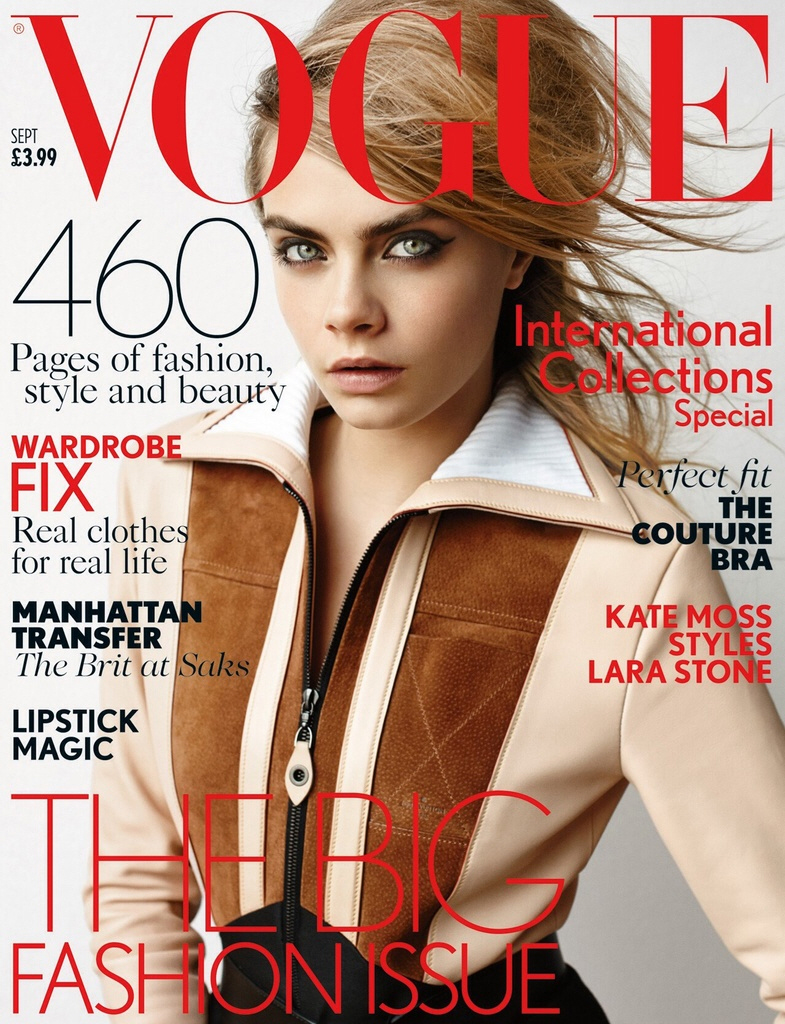 A lot of people criticize Mario Testino's photography, but Testino has created some really beautiful and iconic work over the years. I think it just depends on the subject, and perhaps it depends on the magazine too. I can't say that this Cara Delevingne Vogue UK cover is Testino's best work, right? September covers are usually the best covers of the year, because the September issue is the biggest issue for all fashion magazines. And Vogue UK gave it to the modeling industry's It Girl and England's very own mouth-breathing Angry Baby. Cara makes me miss Agyness Deyn, for the love of God. To give Anna Wintour some credit, she still hasn't put Cara on the cover of American Vogue. But Cara did have a feature in American Vogue last month, and it was a MESS.
Cara actually makes history with this cover – this is her THIRD Vogue UK cover in 18 months, which is a feat that even Kate Moss has never achieved. Usually, Vogue UK just gives Moss a cover once a year. Cara must be special. So why does she seem so underwhelming? Is that part of her appeal? She looks like thousands of girls in America, England and Europe?
Cara was named the newest face of Topshop this week. Ha, I feel like Cara is coming for Kate Moss, don't you? Like, there's a new, younger, cracked out hot mess in town getting all of the modeling contracts.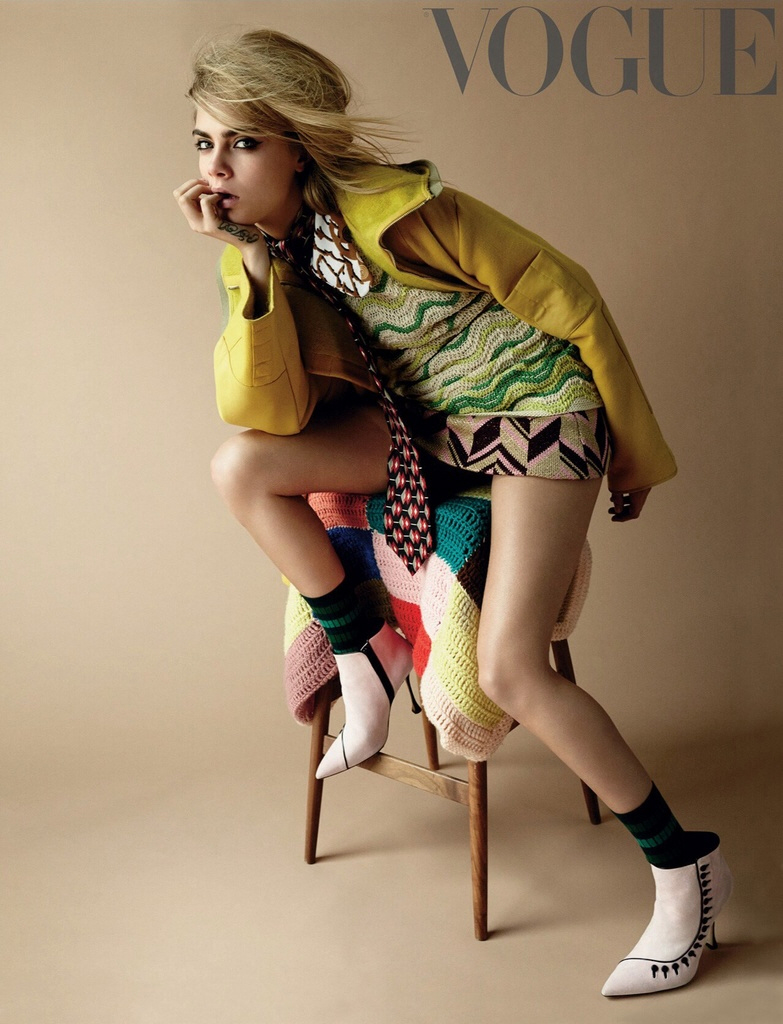 Photos courtesy of Vogue UK.