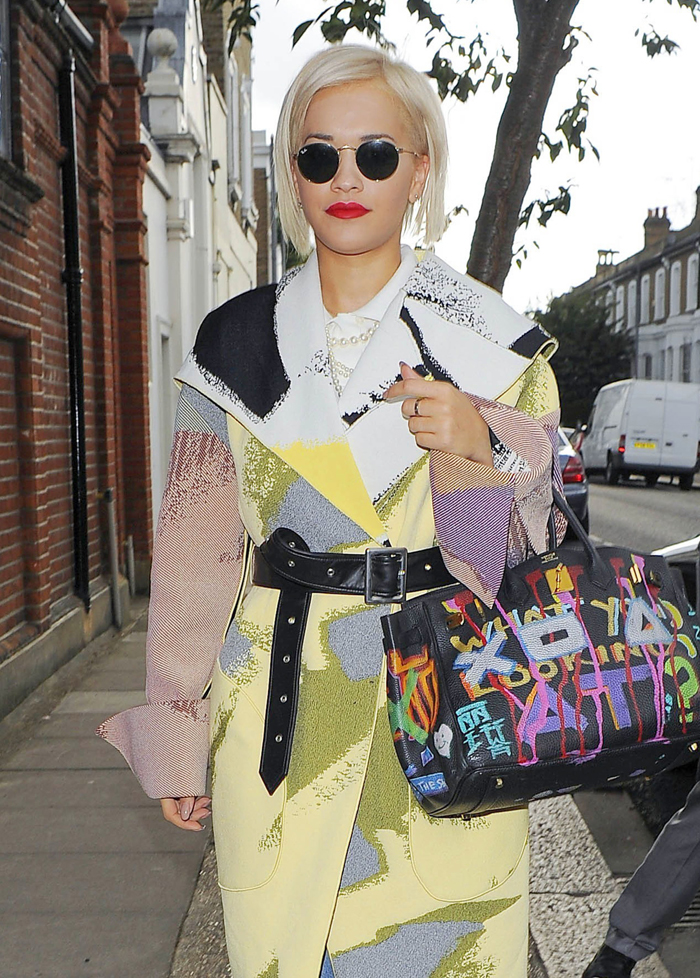 The magnificent feud between Rita Ora and Calvin Harris is still ongoing. They have no shame! These two are trashing each other in public, and it's so deliciously petty. They just can't stop. To briefly recap, Rita and Calvin dated and made sweet music together for about 20 months. The good times ended in June, and Rita may have fallen into Justin Bieber's tiny arms before or after the breakup. Calvin pretended everything was fine, but then he yanked half the songs from Rita's upcoming album. This past weekend, Calvin refused to allow Rita to perform one of their songs, "I Will Never Let You Go," at the TCAs. Rita was reportedly crushed to let down her teenage fans.
A whole lot has gone down in the past few days. Let's do bulletpoints.
* Rita visited with Ryan Seacrest. Ryan asked if Calvin's decision about the TCAs surprised her. Rita replied, "No. No, no, no. We put a lot of effort and work into the show. Every time we do a show, I rehearse about a month in advance, and, y'know … I could have got told a few weeks earlier! That would have been nice. It was a last minute change, but do you know what? We move on and we move forward." (You can see the video here.)
* You know how Calvin is by now. Dude couldn't resist vague tweeting his feelings in response to Rita's interview with Seacrest.
(1) You'll only know 1 side of the story RE Teen choice awards because I choose not to talk to the papers about every aspect of my personal life

(2) But just know I had a damn good reason.
[From Calvin "Bitter" Harris on Twitter]
Then Calvin tweeted a little "talk to the hand" emoji. This guy kills me. He needs to find a giant palm tree emoji to illuminate his marvelous shade-throwing skills.
* Rita did an interview with the 4Music show (via the Mail). Miquita Oliver asked whether Rita fancied Biebs. Rita responded, "Who doesn't? I like how he's evolved, he's growing up, he's doing his thing. I like his stance and how he carries himself." This is Rita baiting Calvin, right? She's totally throwing the hookup rumors in his face by talking about Swaggy hotness. Maybe she did hook up with him, or not. What's most important is that she wants Calvin to think she rocked the cradle of love with Baby Biebs.
* Rita has teased a new single called "Poison," which will hit out at one of her exes. Rita says it's about an unhealthy relationship. Soooo … will this song be about Calvin or sock guru Rob Kardashian?
* Speaking of songs that trash exes: Kaiser and I were emailing about Ed Sheeran's "Don't." The song is about a relationship between two artists. The dude is more into the girl, and he thinks the feelings are mutual. Then she cheats on him with some guy on the same hotel floor. Everyone thinks the song is about Ellie Goulding, but wouldn't it be something if it was really about Rita? Sheeran, Ellie, and Rita are pretty tight together, or at least they were.
* Have you seen Rita and Iggy Azalea's "Black Widow" video yet? The vid has a Kill Bill theme and stars Michael Madsen, who proves once again that he'll do anything for money.
* Here's some photos of Swaggy running down the street in Santa Monica while talking on the phone last week. He'd have an easier time at running if he pulled his damn pants up. Maybe Rita was on the phone? Hahaha.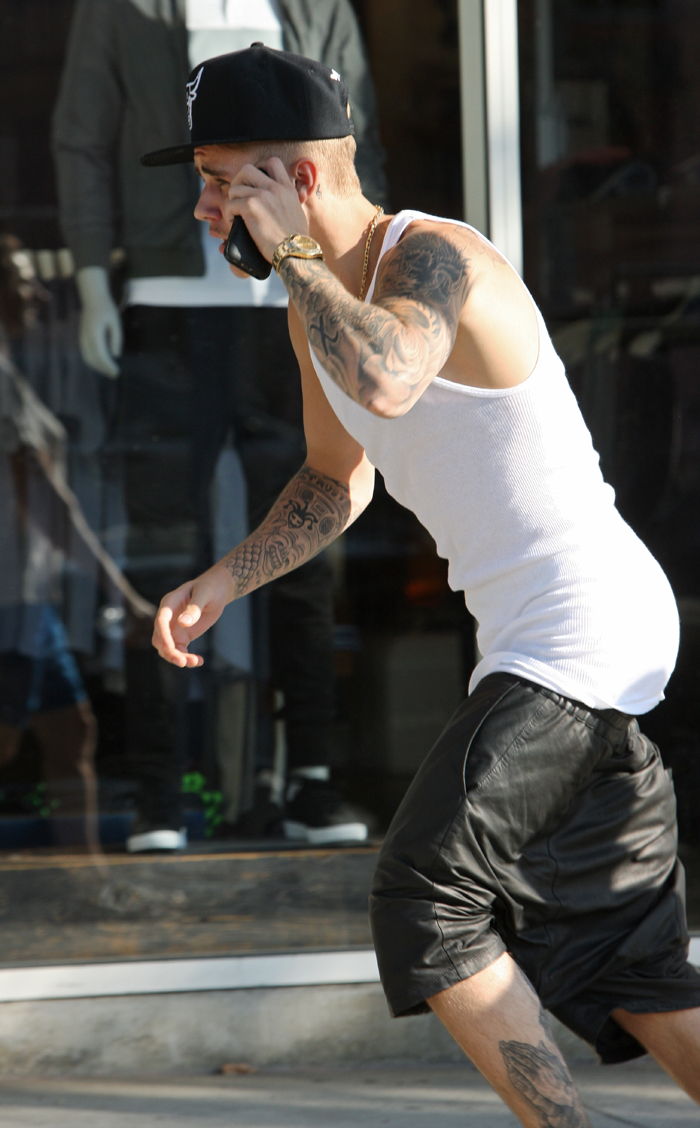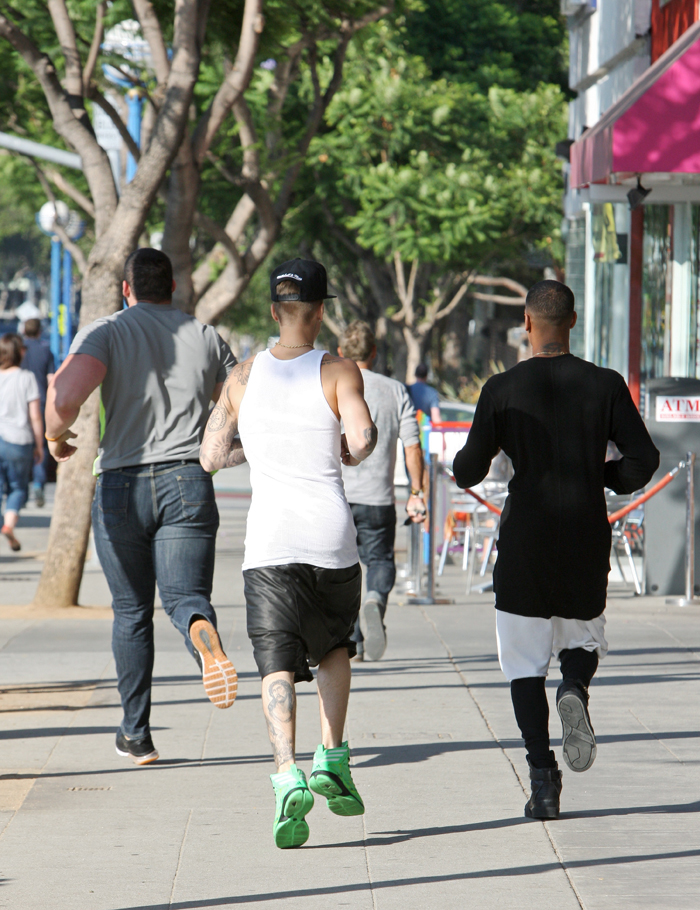 Photos courtesy of Fame/Flynet & WENN