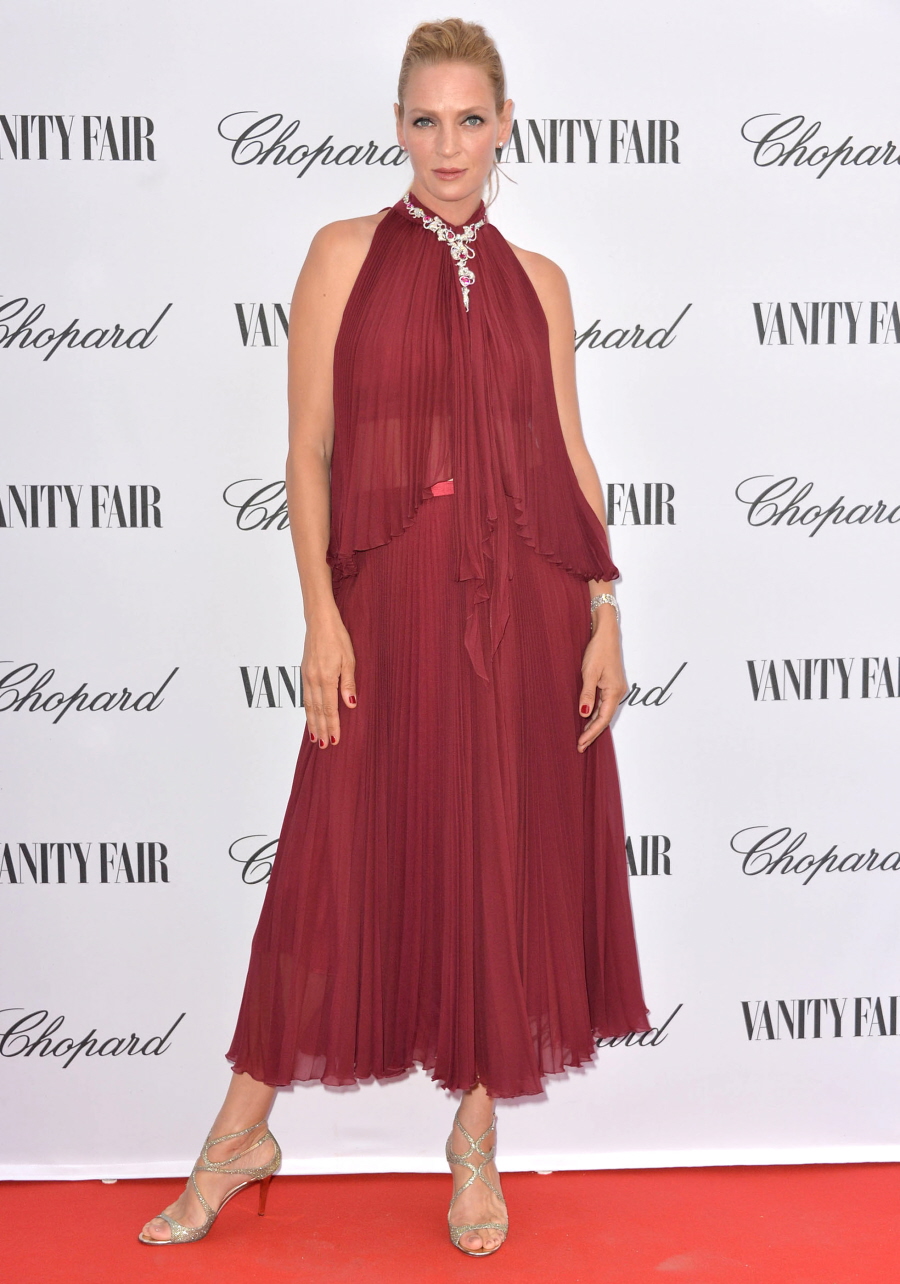 So far, the Venice Film Festival has been a snooze-fest as far as fashion goes. Most years, Venice gets some fashion girls, some bigger models and some bigger international stars on the red carpet… not so much this year. But here are some of the photos that I found interesting. Let's start with Uma Thurman in this pleated Jenny Packham two-piece at the Chopard event over the weekend… how is it possible for such a naturally glamorous woman to look so… blah? I blame the dress. The dress is BAD. But the Chopard jewelry is fabulous. Finally! Some jewelry p0rn.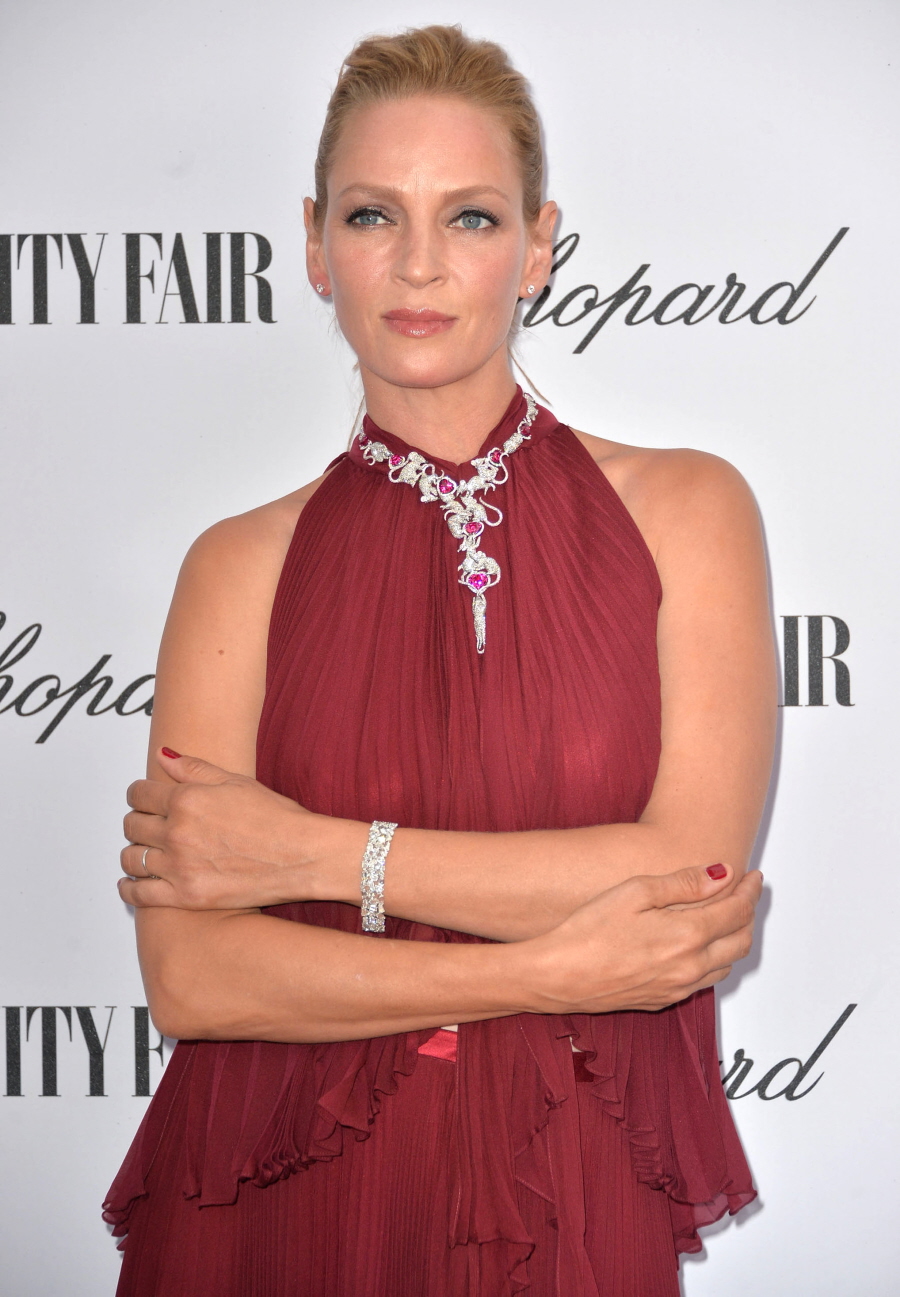 And here's Uma at last night's premiere of Nymphomaniac: Volume 2. I can't find the designer ID. It's not important. This dress sucks too.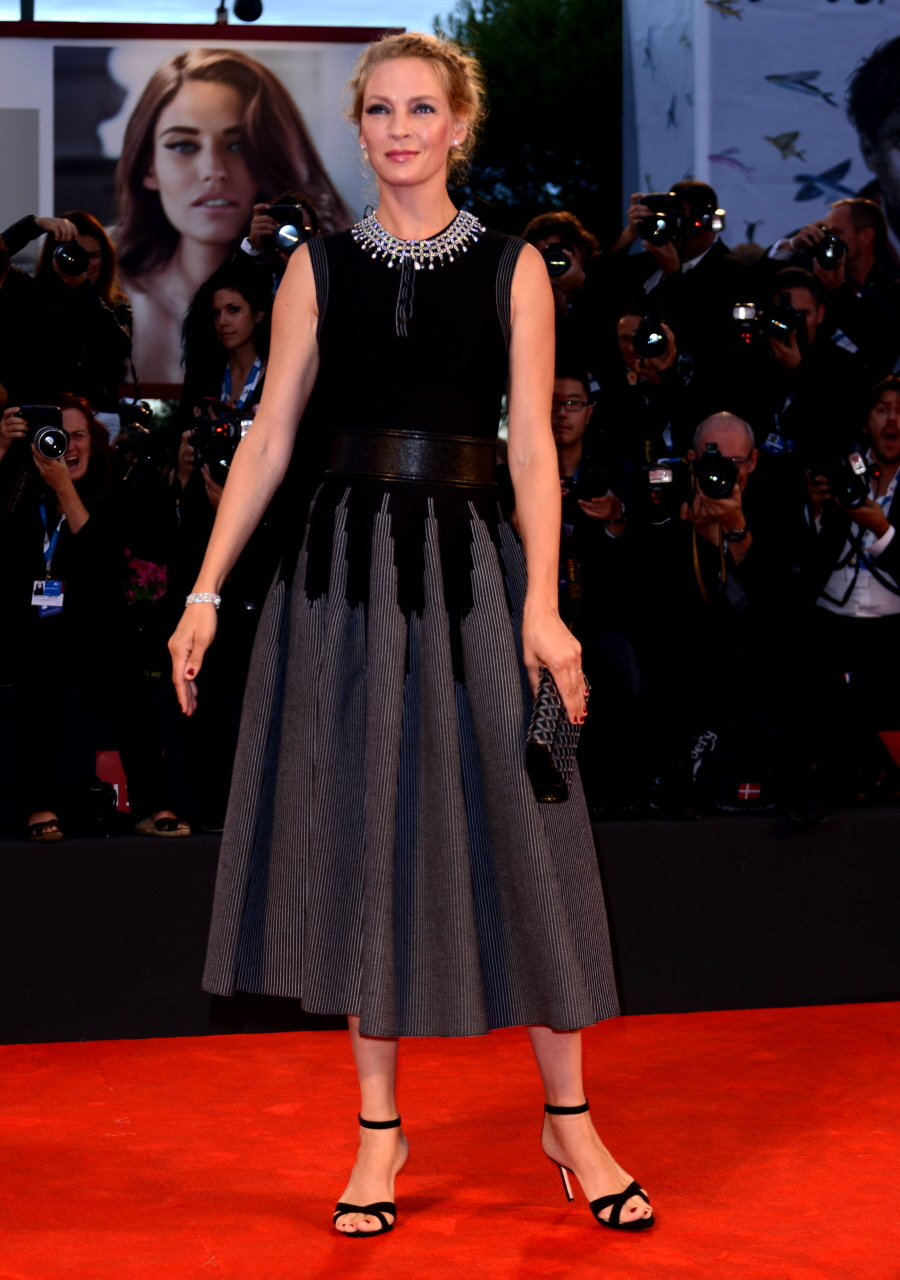 Charlotte Gainsbourg is also in Venice to promote Nymphomaniac: Volume 2. Here are photos of CG at the photocall and premiere, plus one extra premiere from a few days ago. I think all of these outfits are Louis Vuitton. I know for sure that two of these outfits are LV, but I'm not sure about the leather boob-dress one. She's really tight with LV's current creative director Nicolas Ghesquière. He's a long-time friend and she's a long-time muse. The photocall outfit is cheap-looking but fine, I just hate those lace-up booties. UGH I HATE THEM. The leather boob dress is inappropriate but I like the beaded dress a lot.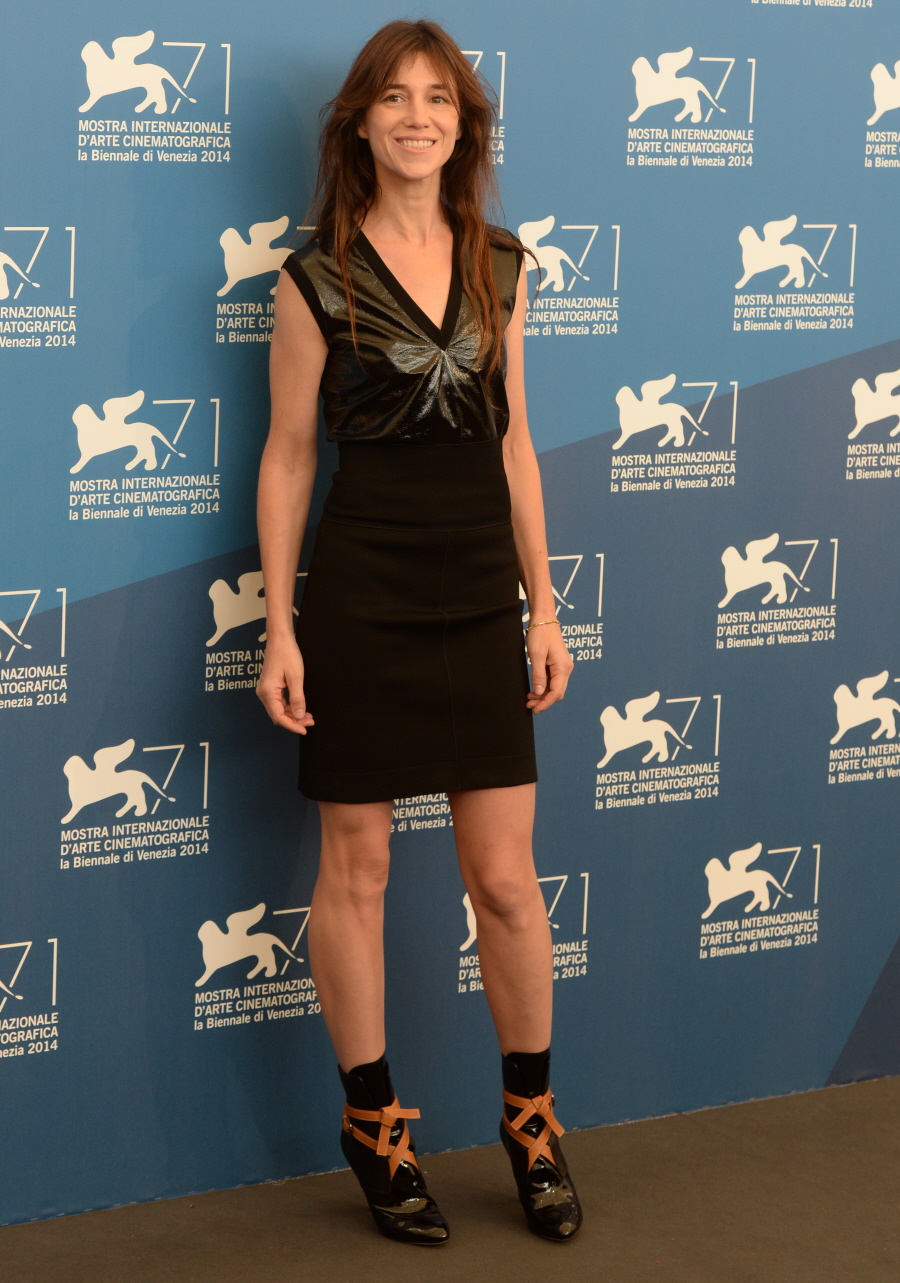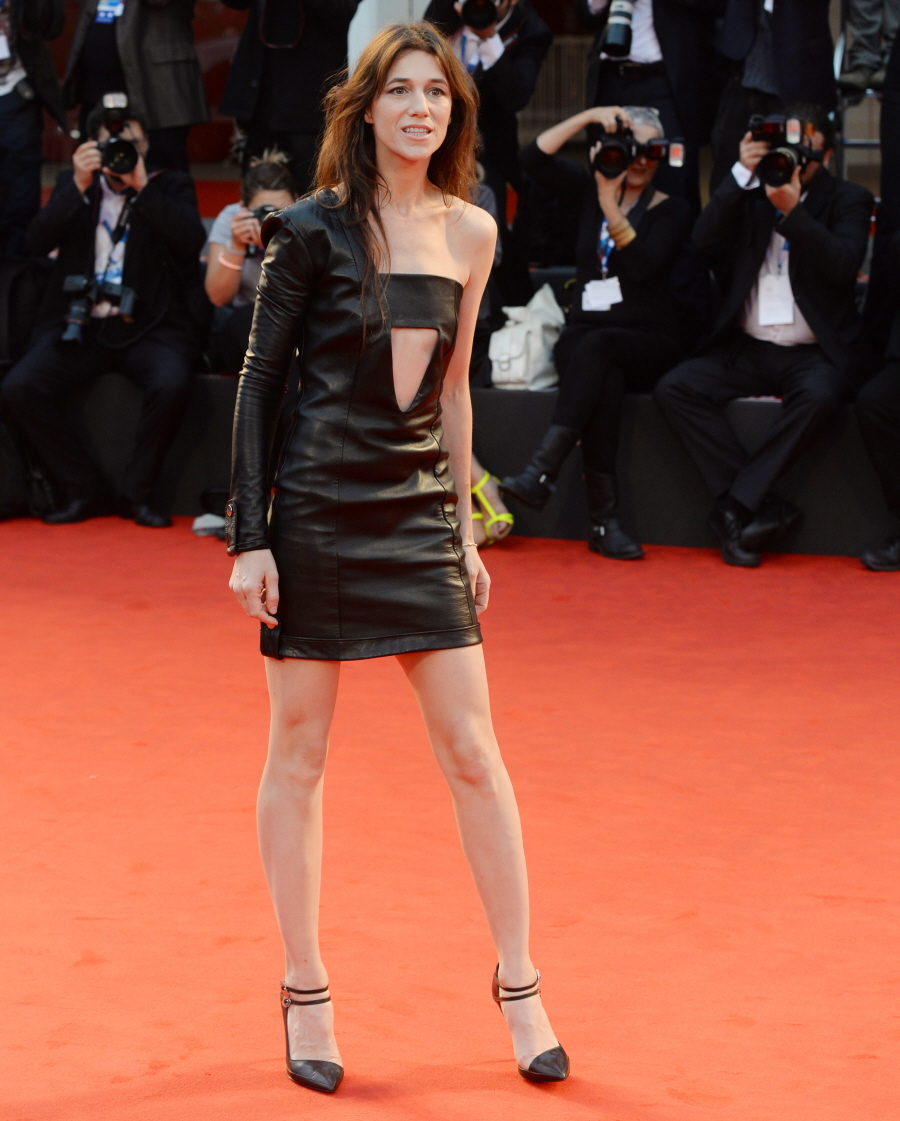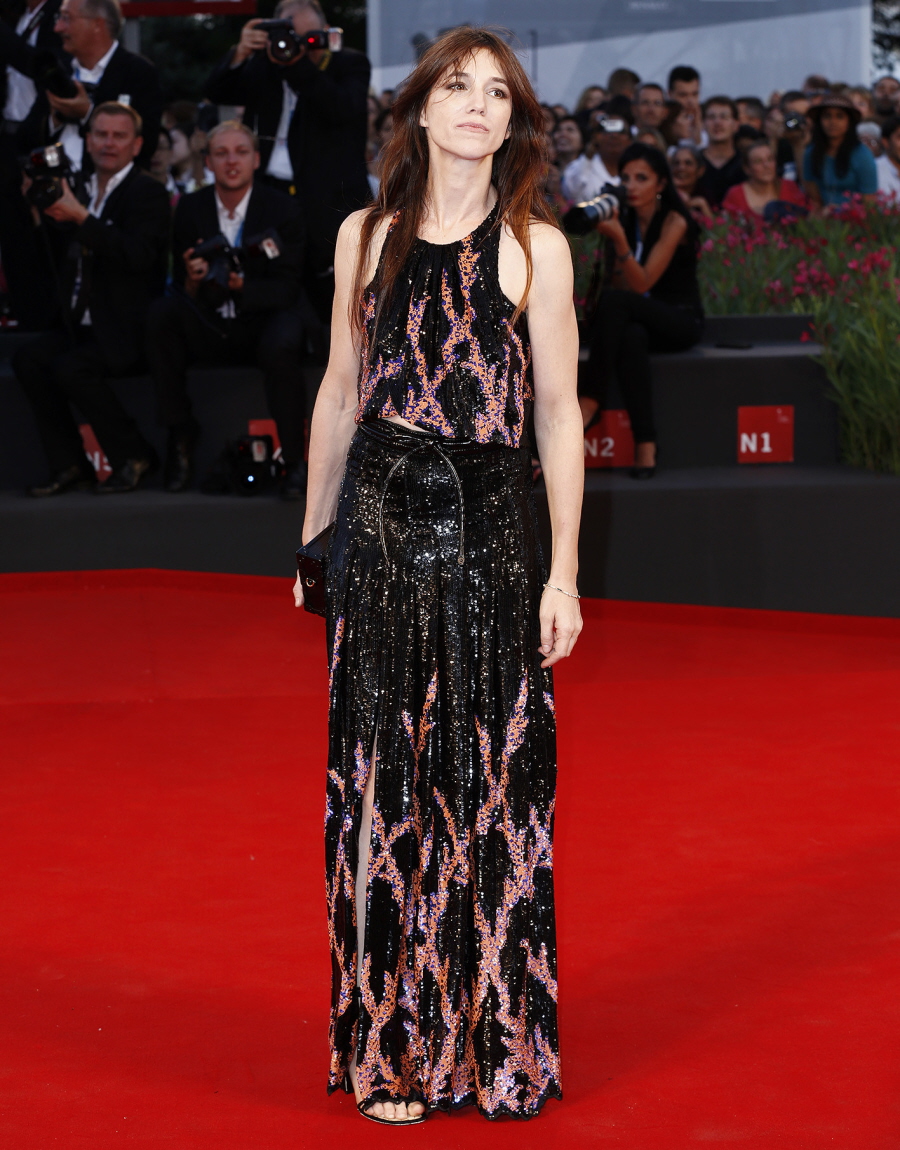 And finally, here's Catherine Deneuve in Jean Paul Gaultier Spring 2014 Couture. I love Deneuve and she's the fiercest grand dame of the French cinema. But this dress is a NOOOOooo. Luckily, Catherine was with her lovely daughter Chiara Mastroianni. Chiara wore Christian Dior Resort 2015 – a cute little number. Chiara is beautiful, isn't she? I remember when Chiara and Benicio del Toro were hot and heavy. That was a long time ago!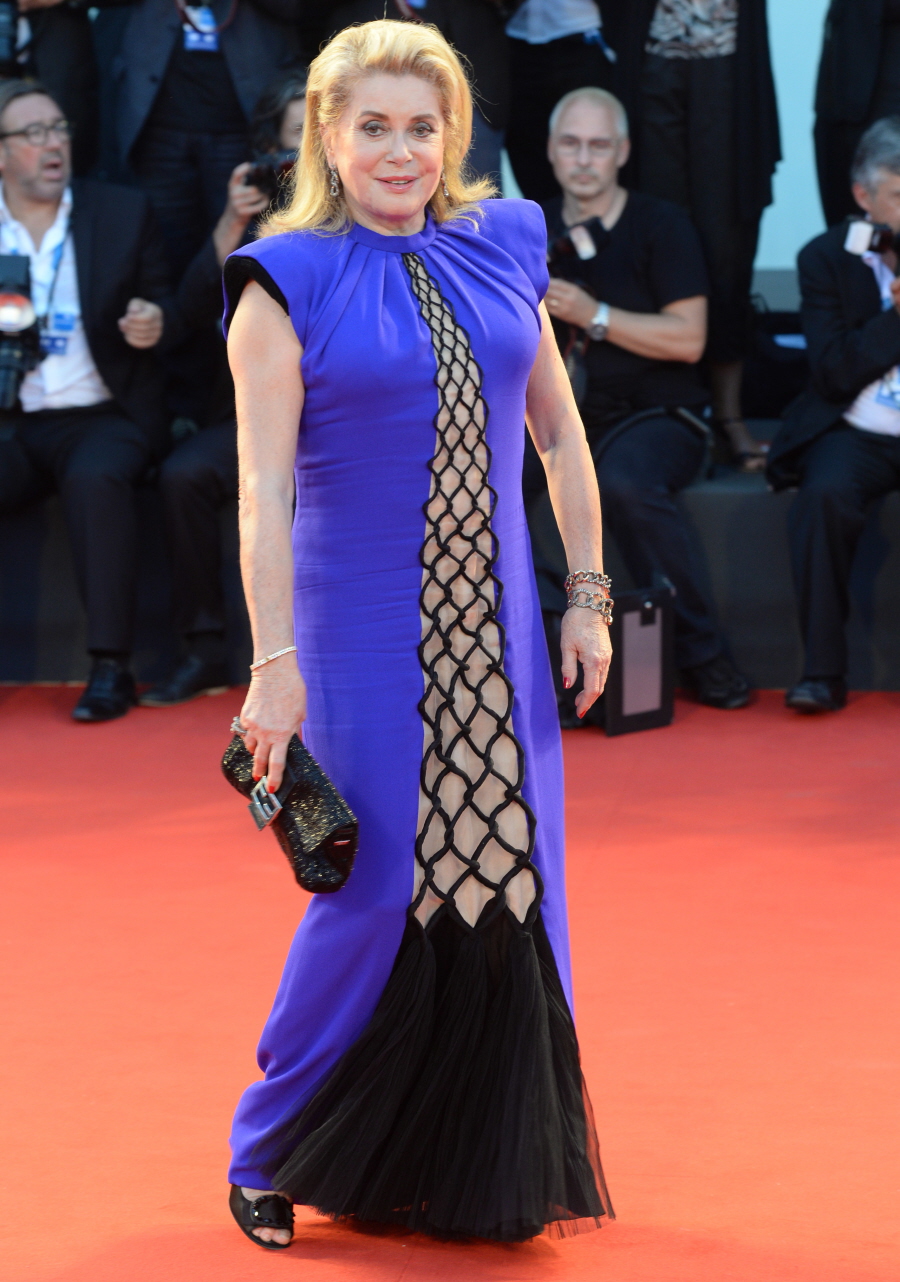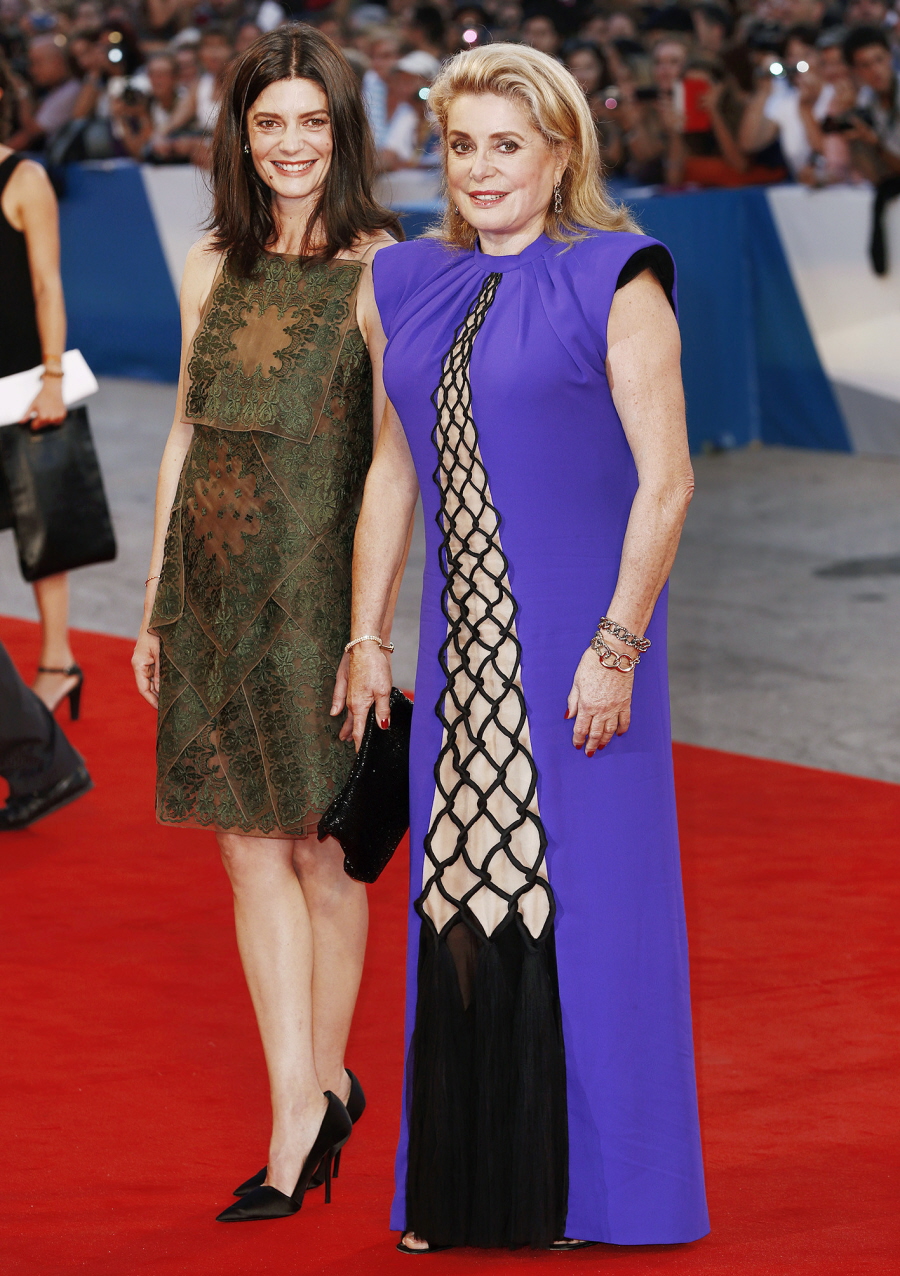 Photos courtesy of WENN, Fame/Flynet.