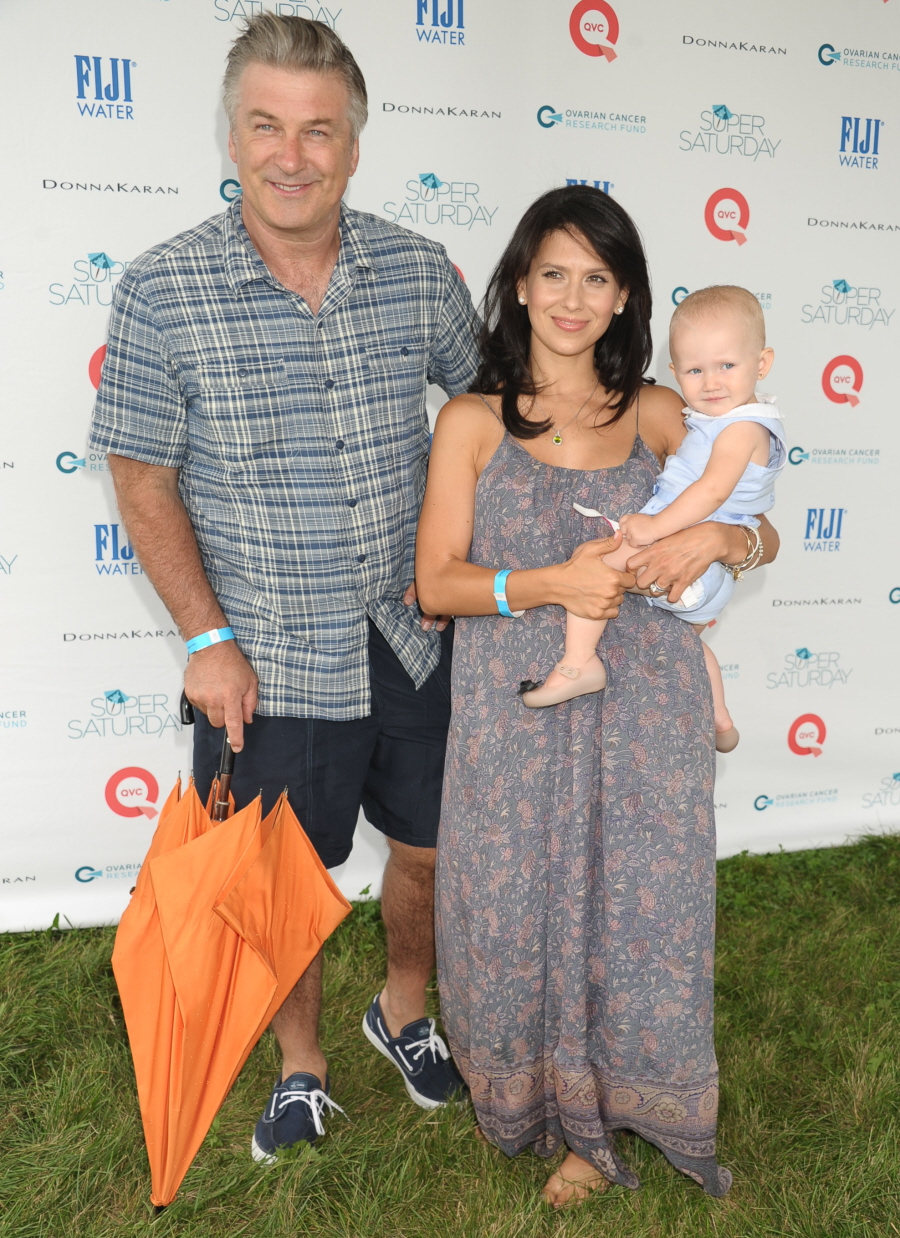 Alec Baldwin married Hilaria Baldwin several years ago and his life has been a living hell ever since. In Alec's mind, he probably thought it would be nice, being married to a woman not in the industry, a younger, health-conscious yoga instructor who would represent a "fresh start" for a man who always looks like he's about to have a rage-stroke. But Hilaria hasn't worked out quite the way he was expecting. Hilaria is something of a famewhore. She's very active on social media, posting tons of photos of the family and of their baby girl, Carmen. Hilaria pretty much invites the paparazzi to take lots and lots of photos of her. Hilaria wants to walk every red carpet too. So Alec is still rage-strokey, only now photographers are confused about when it's "okay" to take his photo and when it's not. You never know when Alec is going to beat you and drop some homophobic hate speech for your trouble. He's tried to explain his way out of all of this, but honestly, he just made it worse.
Alec's last rage incident was last May, when he screamed at a cop trying to give him a ticket for biking down the wrong side of the road. The screaming led to an arrest (which he resisted) and Alec is currently on probation in New York. Which leads me to this story:
Alec Baldwin flew into a rage and scuffled with a photographer outside an East Hampton playground Sunday — but avoided arrest by eating crow over the meltdown, the lensman told The Post. Freelancer Matt Agudo said he was snapping shots of Baldwin, wife Hilaria and 1-year-old daughter Carmen near Herrick Park when the actor grabbed his shirt, shoved him and tried to put him in a headlock.

When cops arrived at around noon, Agudo declined to press charges and instead accepted a handshake and apology from the hotheaded star, the fotog says.

Agudo said he made the decision because Baldwin is still under court supervision following his May 13 arrest for riding his bicycle the wrong way on Fifth Avenue in Manhattan and mouthing off at cops who stopped him. In that case, Baldwin got a conditional discharge that runs through January along with a warning from the judge to "be a good boy from now on."

"I didn't want him to go to jail and be away from his daughter," Agudo said. "I know he loves her a lot."

Regarding Sunday's clash, a source close to the Baldwins said, "Alec defended his family."

East Hampton village cops wouldn't comment.
I'm including photos of Alec, Hilaria and their baby on a RED CARPET in the Hamptons just one month ago. That's the thing about not wanting photos of your family out in the public sphere – if you really feel that way, don't post your baby's photos on social media and don't walk a red carpet with your baby because after that, you don't get to decide what's "public" and what's "private" (and you don't get to make those decisions with your fists). And beyond that, Alec really just needs to stop assaulting people. It's ridiculous at this point. I don't understand how he can still be SO ANGRY. At everything. It sounds like this photographer cared more about Alec's well-being that Alec cares about his own well-being. And that's sad.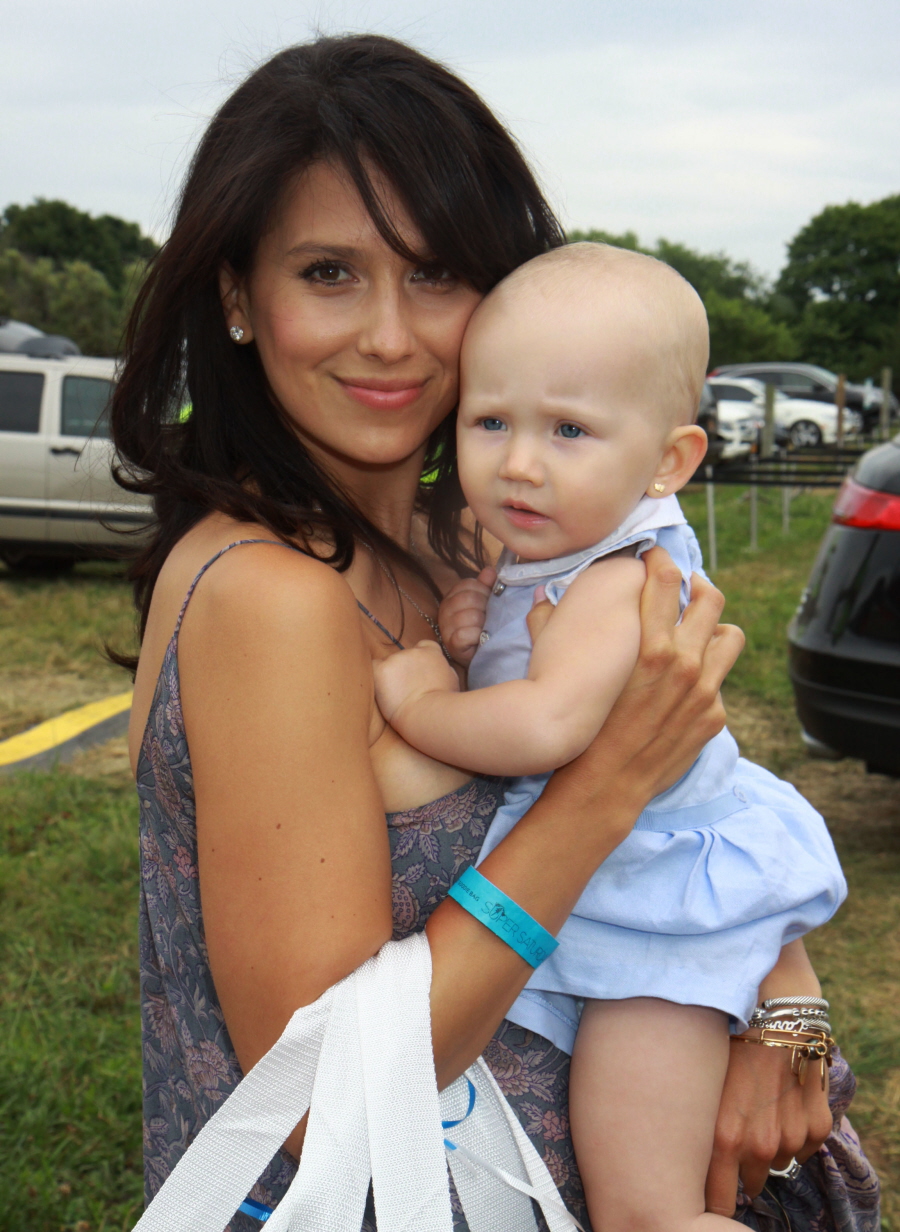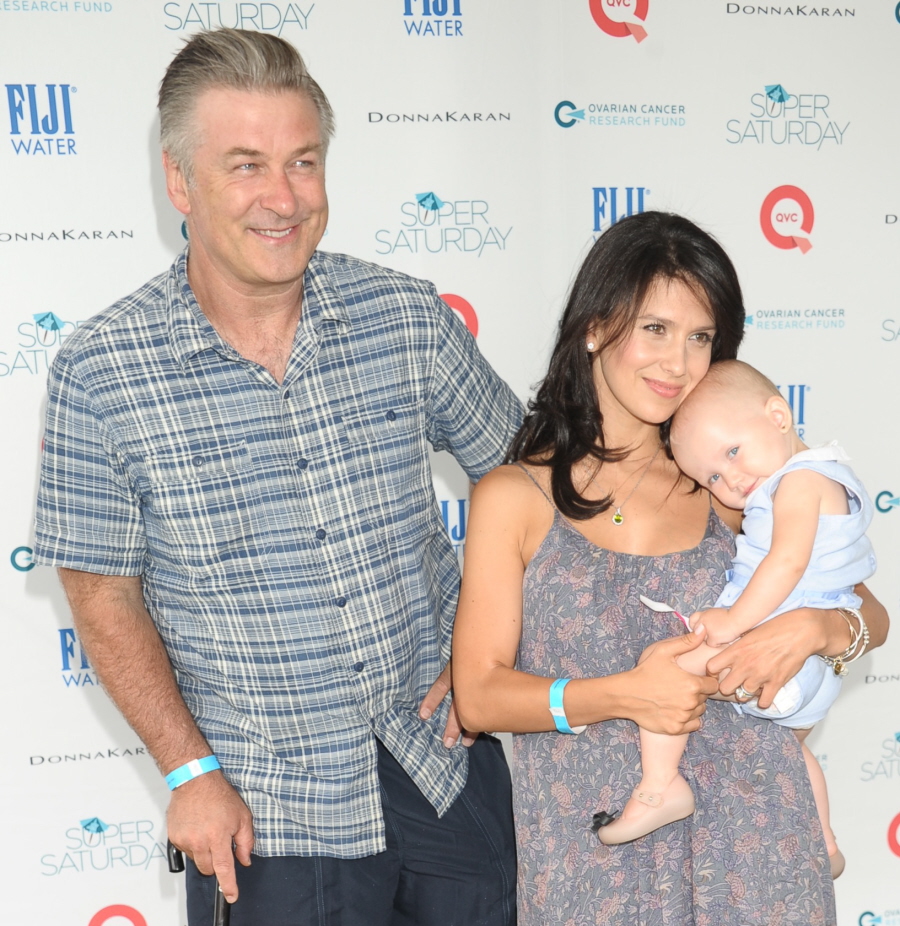 Photos courtesy of WENN.