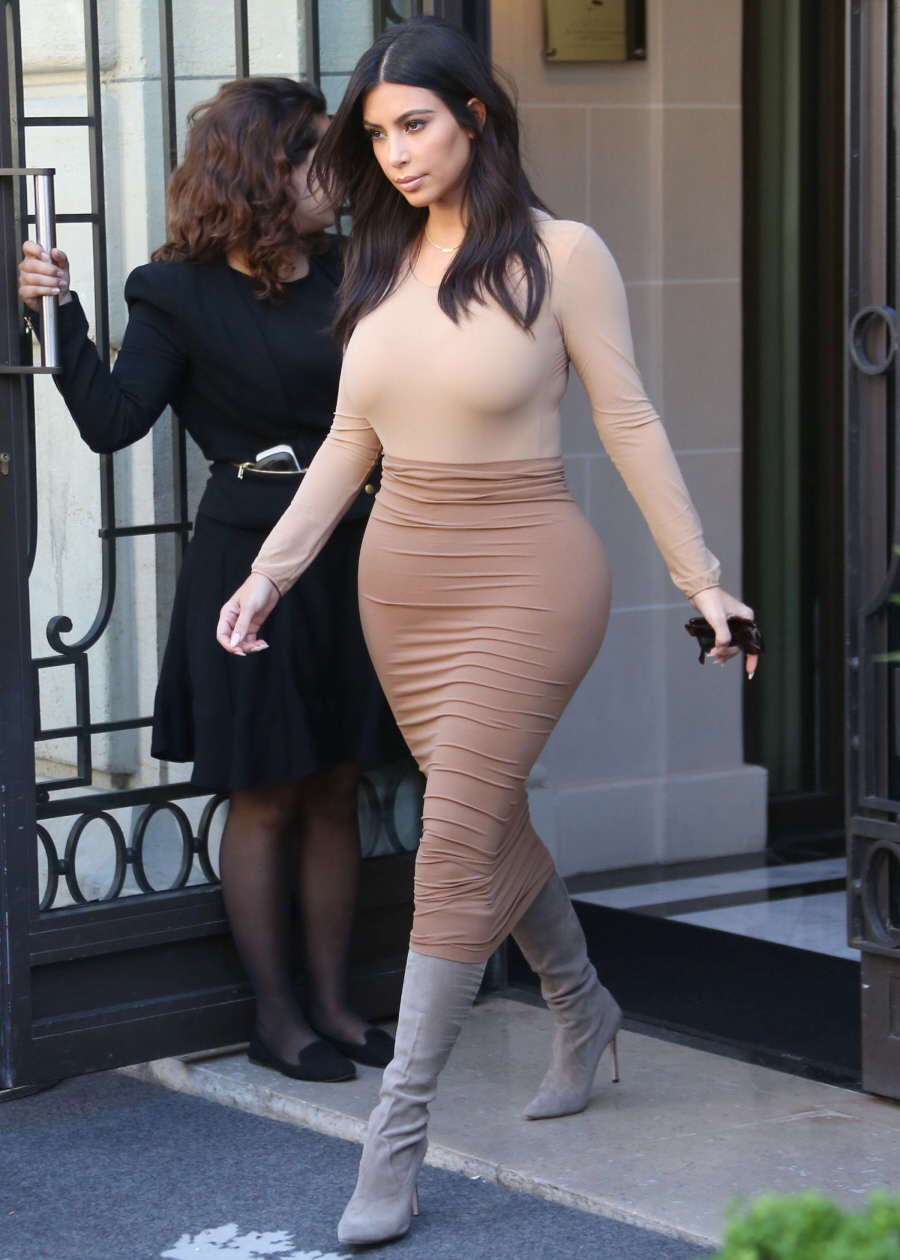 We have a treasury of Kimye stories this weekend, so let's get to it. Some background: on Thursday, just before Kanye West and Kim Kardashian attended the Balmain show, the Ukrainian "prankster"/jackass Vitalii Sediuk assaulted Kim. He grabbed onto her legs and the video is actually pretty frightening. I know we all talk about Kim's ass of lies and all, but it's a good frame of reference to remember just how small she is: she's pretty short at 5′ 3″, plus she can easily be thrown off balance because she wears stilettos all the time. It must have been frightening for her.
Which is why it doesn't surprise me that "sources" told TMZ that Kim and Kanye stepped up their security following the attack. Apparently, they're now rolling in bulletproof, armored vehicles plus they hired added security guards while in Paris. They're telling people that Paris has just gotten too crazy for them. As for Sediuk… he has not been arrested and the French police have no plans to arrest him for assault:
Parisian police couldn't care less Kim Kardashian was attacked while making her way through paparazzi at a Fashion Week event … they say the assault means nothing to them … and don't understand why Americans make such a big deal of it.

An official from the Prefecture de police de Paris said unlike the cops in the U.S. … the Paris police don't become involved in such "minimal situations." So cops tell us they will take NO action against Vitalii Sediuk for trying to tackle Kim to the ground.

It's a pretty laissez-faire attitude … considering Princess Diana was killed in Paris 17-years ago while trying to flee from paparazzi.
I'm uncomfortable with invoking Princess Diana at this point – especially considering how we now know that driver Henri Paul was crazy-drunk when the car crashed – but I'm also pretty uncomfortable with the police shrugging their shoulders when a woman is assaulted.
Speaking of, Vitalii Sediuk spoke to the Hollywood Reporter following this incident. You can read the full piece here. He claims he went to the Balmain show because he knew Kim would be there and he says he's "cautious" because "I know she is a woman — so I kind of hugged her legs. I already had a bad experience with America Ferrera. It's different with men." He reiterates the idea that it was some kind of "protest" against America for putting him on the no-fly list. Honestly, he sounds mentally unbalanced and he needs to be kept away from everybody.
And finally, here's the video of Kim and Kanye getting booed by photographers at the Lanvin show – Kanye goes over to some of the photogs and tells them: "Alber [Elbaz] asked to see us, don't boo us. We're not late, we're not late." Well, they were late, but that's a pretty good reason.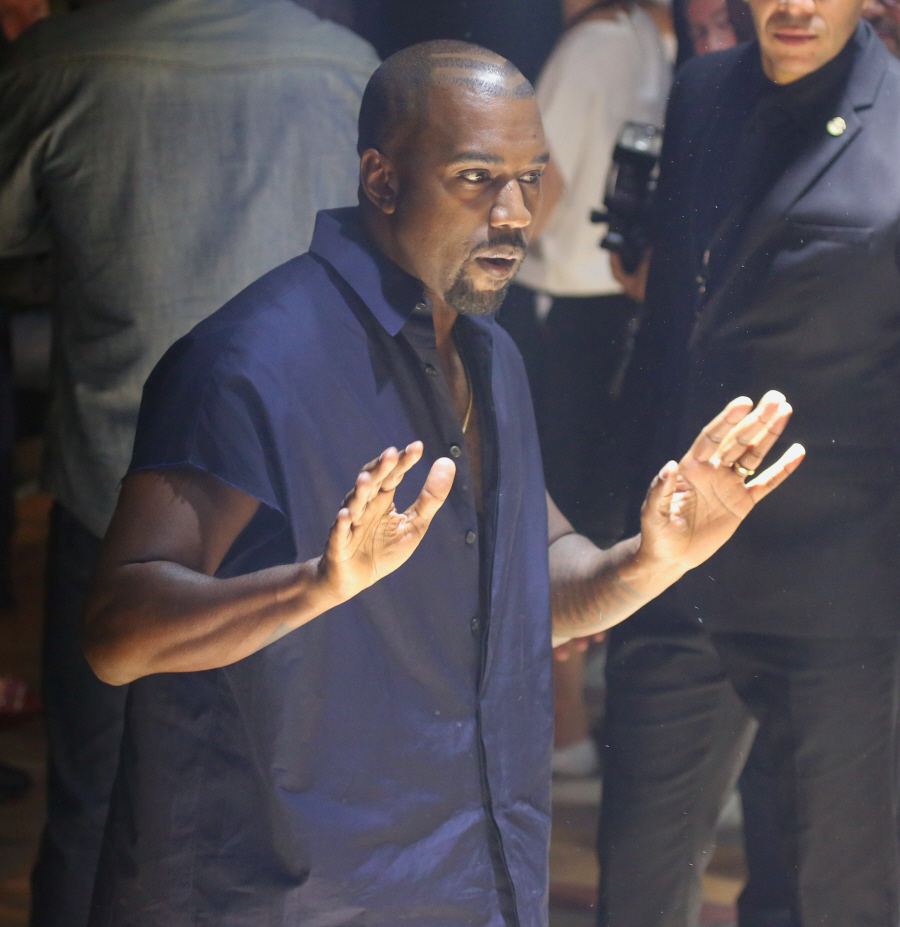 Photos courtesy of WENN, Fame/Flynet.