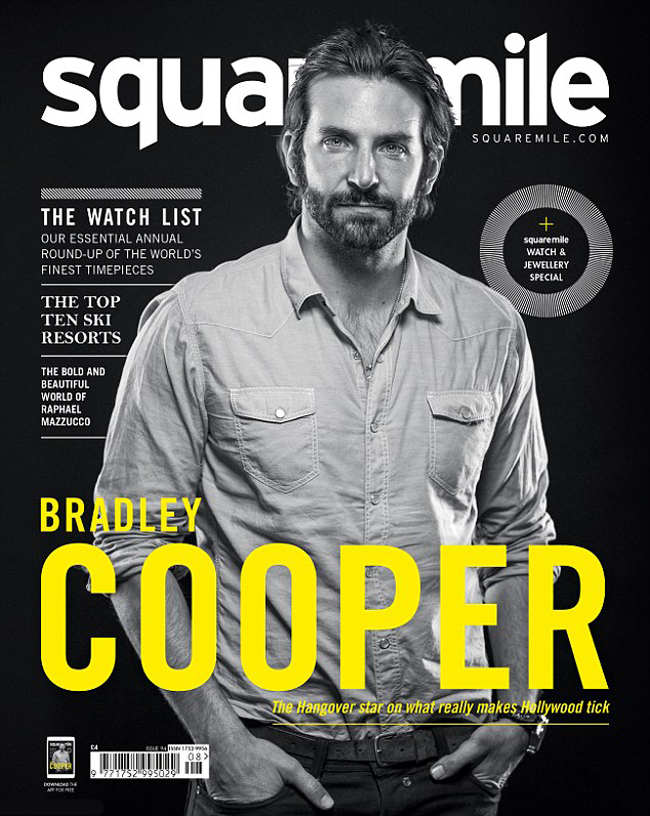 Bradley Cooper covers the October issue of Square Mile magazine. His face doesn't look like his face, even with that beard. What this mag should've done is make his ice-blue, serial-killer eyes pop out of the monochrome. Wouldn't that have been a cool effect?
Get ready for a whole lot of BCoop coming your way. This cover feature kicks off the promotion for Clint Eastwood's Navy SEAL drama, American Sniper. Bradley plays Chris Kyle, who holds the American record for greatest number of sniper kills. The movie comes out on Christmas Day and should be an awards contender. Will BCoop receive his third consecutive Oscar nomination for his role? He tried to tell GQ in 2013 that he doesn't want a stinking Oscar, but I'm not fooled. No actor voluntarily wears these shorty shorts unless they're looking for an Oscar. Or at least a Golden Globe. These interview excerpts are about Bradley's career angst and how he wants to be a daddy:
On fatherhood: "I would love to be a father one day. I'm sorry my father won't be around to see his grandchildren, but he knows fatherhood was something I was looking forward to. That's my next big step in life."

On acting: "I struggled for a long time, and you never forget what you went through to finally make it. Even with the success I've had, I still fight for roles that I don't wind up getting, so there's still enough uncertainty to keep you hungry. There's this crushing anxiety you feel when you're not getting the parts you want, and you wonder if acting is your destiny."

On working with Jennifer Lawrence: "We've had so much fun working together, and I'm so proud of her success. She's one of the most down to Earth and unpretentious individuals you could ever meet, and it's such a pleasure to spend time with her."
[From Square Mile]
We've heard about Bradley's fatherly aspirations in the tabloids. About six months ago, Star ran a story about how he wants to be a dad before 40. He's 39 now and still dating Suki Waterhouse, who is only 22. She's at the height of her modeling career and trying to break into acting. I doubt she's ready for a baby, but who knows. These two have been together for 19 months. They're such an odd couple. Bradley's odd enough on his own. Does he really want to become a father soon, or is this discussion part of his non-Oscar campaign?
I'm including photos of Bradley at LAX last week and at London Fashion Week. He had a grand time in London with his two best girls, Suki and Anna Wintour.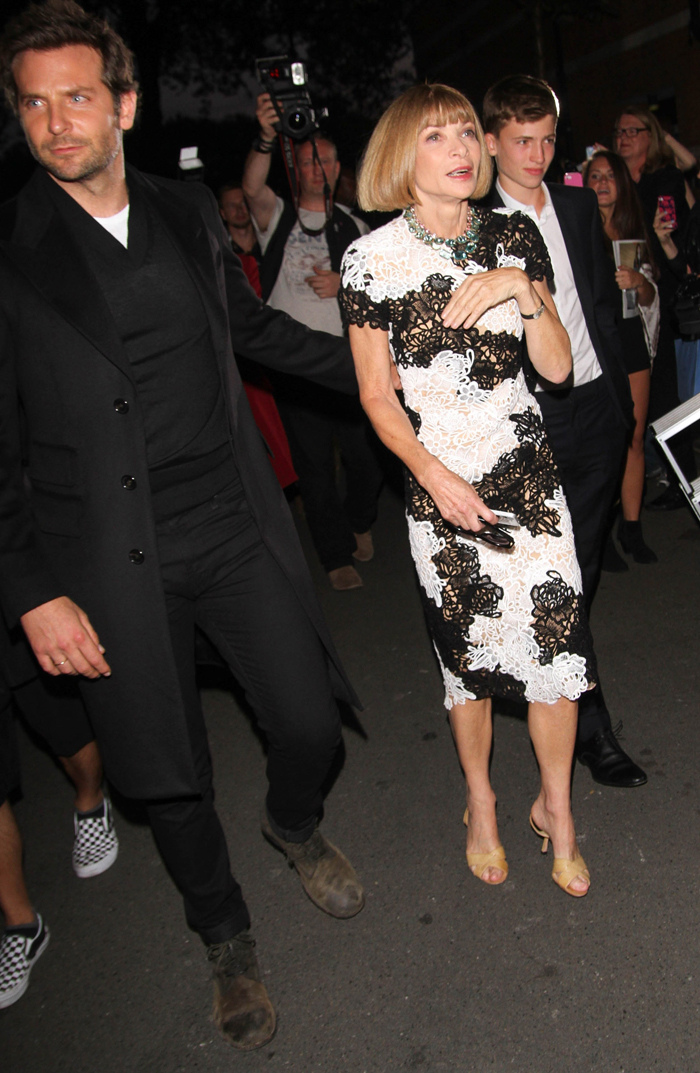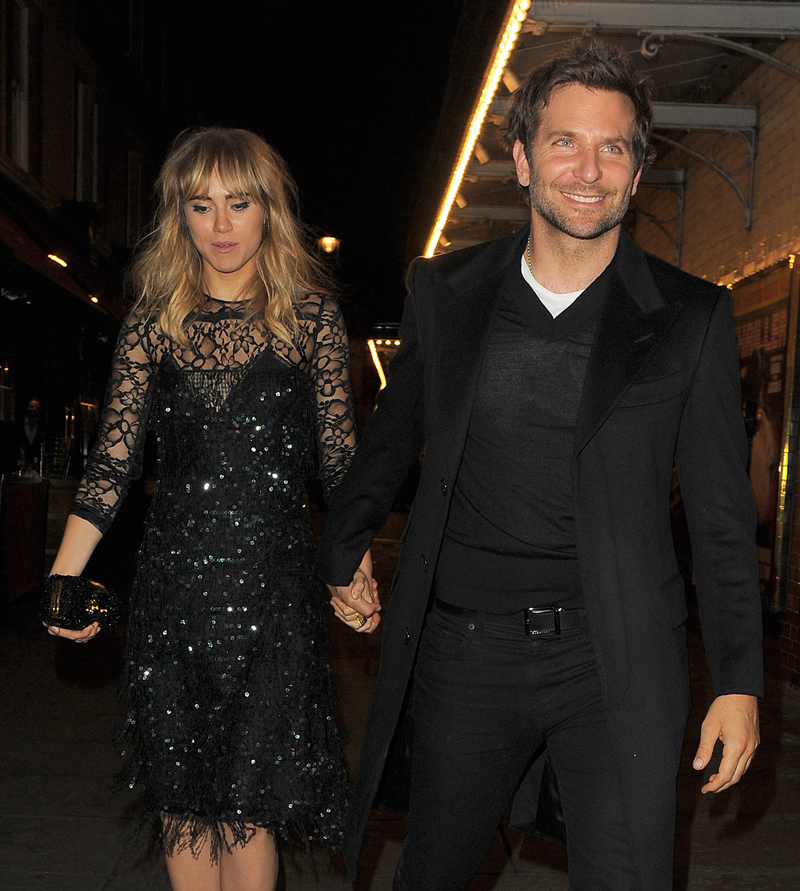 Photos courtesy of Square Mile, Fame/Flynet & WENN