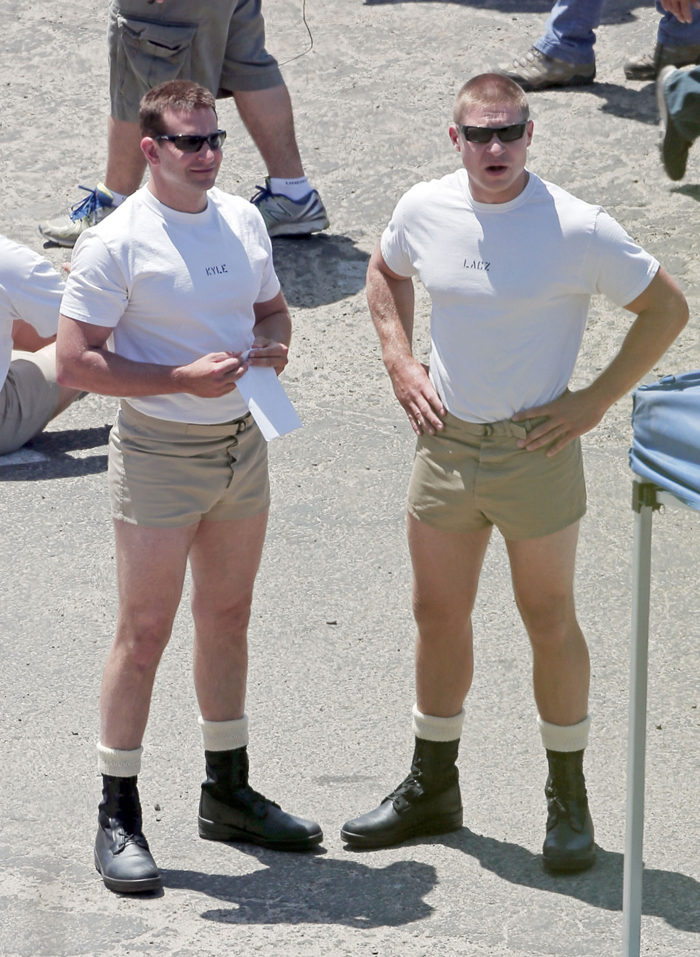 Here are some photos of Bradley Cooper on the set of Clint Eastwood's American Sniper. Bradley's been through the wringer in this production. He gained 40 pounds of muscle and grooved pretty hard until he lost the beard, which threw off the balance of his new look. Now Bradley's wearing shorty shorts to play Navy SEAL Chris Kyle. His co-star is real-life SEAL Kevin Lacz, who was hired as a military consultant, but then Eastwood decided to hire Kevin to play himself. Kinda cool.
What isn't cool? BCoop in those shorty shorts. The paparazzi have caught Bradley in so many different moments for this movie. He's had a sniper scene, a wedding scene, a boardwalk scene, and a shorty-shorts scene. I know that the shorts are part of the uniform, but I feel like I'm getting away with something dirty by looking at these photos. He's supposed to look hot, right? All I see is eccentric, weird Bradley again, and I can't even see the serial killer eyes.
It will be interesting to see whether this film will make BCoop a three-time Oscar nominee. I feel like Bradley is chasing the Academy big time with his role choices over the past years. By god, he's going to keep getting nominated until he wins. Will he ever win? The Academy does love it when actors gain or lose weight for roles.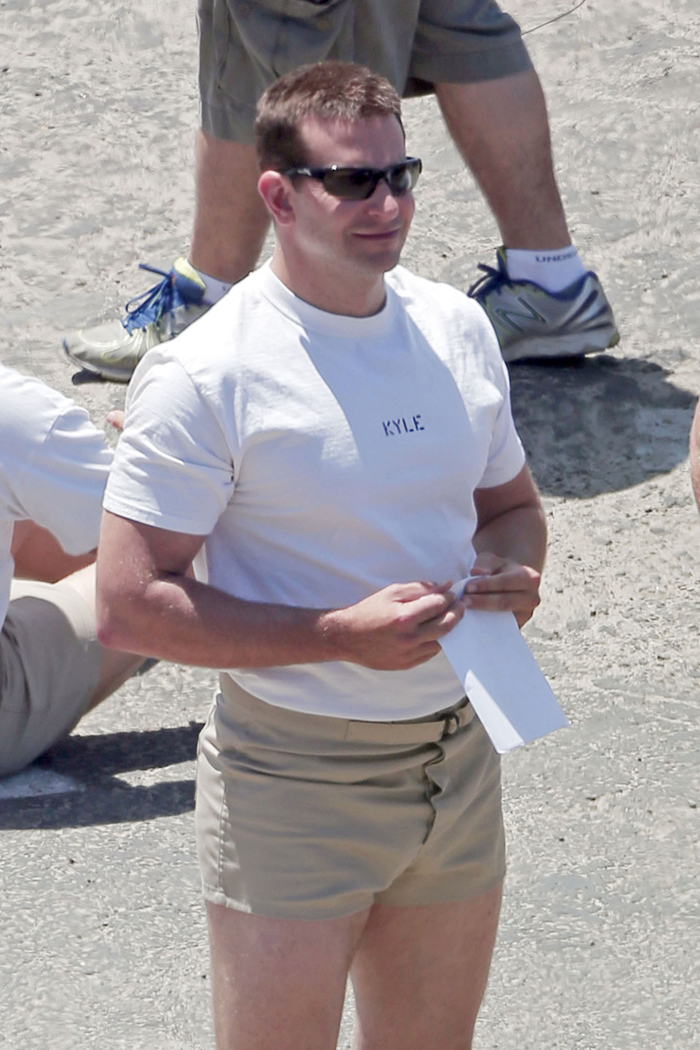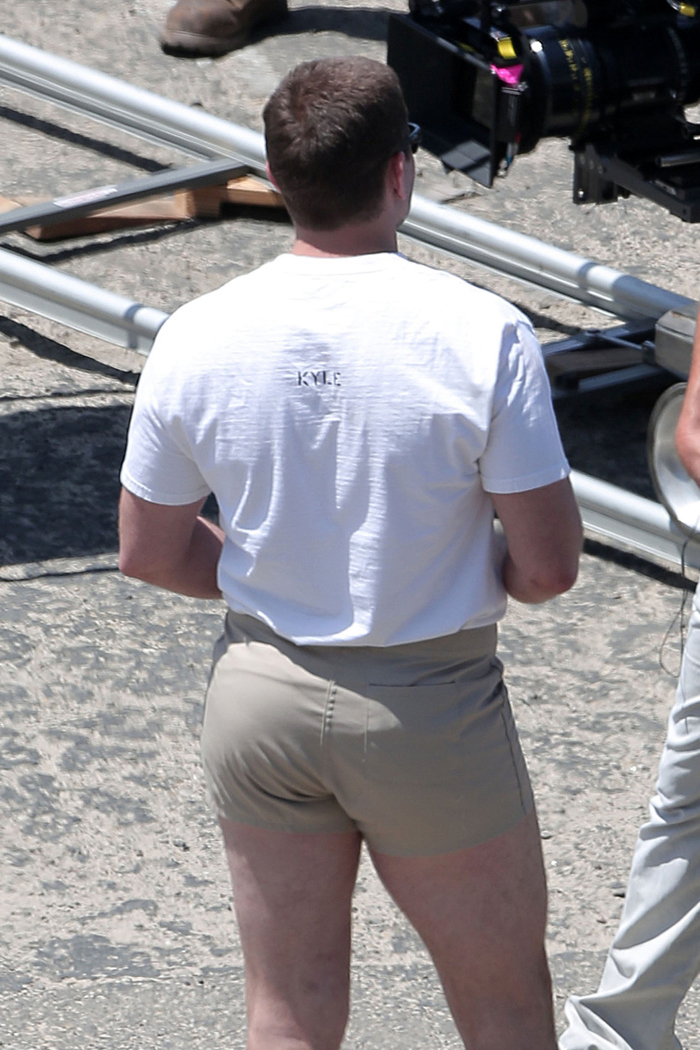 Photos courtesy of Pacific Coast News