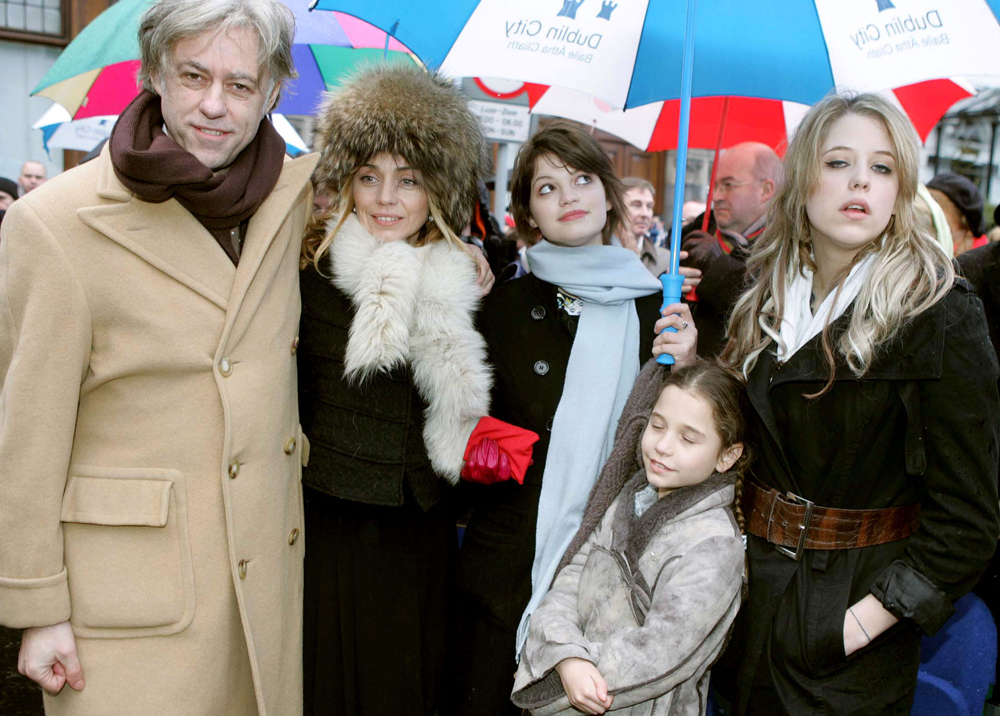 I was thinking about Peaches Geldof a few days ago. It still feels so unreal how she was living a double life towards the end of her days. Peaches had everything to live for with her family — two young sons and husband Tom Cohen — yet fell back into drugs. In early April of this year, Peaches' body was found at her home near London. The coroner determined that she succumbed to a heroin overdose just like her mom, Paula Yates.
In July, Bob Geldof gave a brief interview about his unyielding grief. I didn't cover it at the time because it was just so sad. Bob said the loss was "still very raw." He often found himself ducking into alleys to avoid the paparazzi as he cried: "I'm walking down the road and suddenly out of the blue there's an awareness of her — and you know, I buckle. I have to duck off into a lane or something, and blub for a while and then get on with it." This is a parent's worst nightmare, and I feel terrible for Bob. Still and always.
Bob has been keeping himself as busy as possible. The man is 63 years old and now touring the UK for a Boomtown Rats reunion. He tells ITV how the music helps him cope. Bob largely blames himself for Peaches' death, but he also calls out the media for hounding his children over Paula's tragic legacy:
Performing is cathartic: "I put on my snakeskin suit, and I can be this other thing. It is utterly cathartic. These two hours, I am drained, and it's a very brief respite. It just so happened that this was available to me when this immensity, the enormity of losing my kid happened. And so it is very useful, but that isn't why I do it."

Did Bob know Peaches was using again? "Yeah. I mean, of course I knew about it. We did more than talk about it."

The media's role in Peaches' downfall: "The first thing is that she was super bright. Too bright. She knew what life was supposed to be, and god bless her, she tried very hard to get there. And she didn't make it. I know from whence it comes. It comes from being told constantly, posted articles. It damaged them. And I'm not just blaming the newspapers, of course not.

Bob blames himself the most: "You blame yourself, you're … the father … who's responsible … and clearly failed. You go back, you go back, you go over, you go over. What could you have done? And you do as much as you can, but … So that was a factor. They were constantly being told, of when they were young kids, you know going to parties, hanging out with mates, being followed, being photographed. "

Where he's at now: "The ability to try and understand, though it is incomprehensible, or to try and come to terms with the immensity of the grief is there, but it takes a long time to filter through sort of the filth of your subconsious to get to the front where you can try to itemize it. I'm not there with Peaches yet. It's all just too soon. It was all too sudden, too unexpected."
[From ITV.com]
Poor Bob. He cannot help but blame himself. I think many parents would feel the same way after losing a child to drugs. Peaches was 25 when she died and hadn't lived with Bob for several years. Bob raised her the best way he knew, and that's all a parent can do (besides hope for the best). He is correct about how the press treated Peaches. Several outlets regularly published stories about how Peaches would mirror her mother. The whole situation remains incredibly tragic. I hope Bob finds some peace in the future.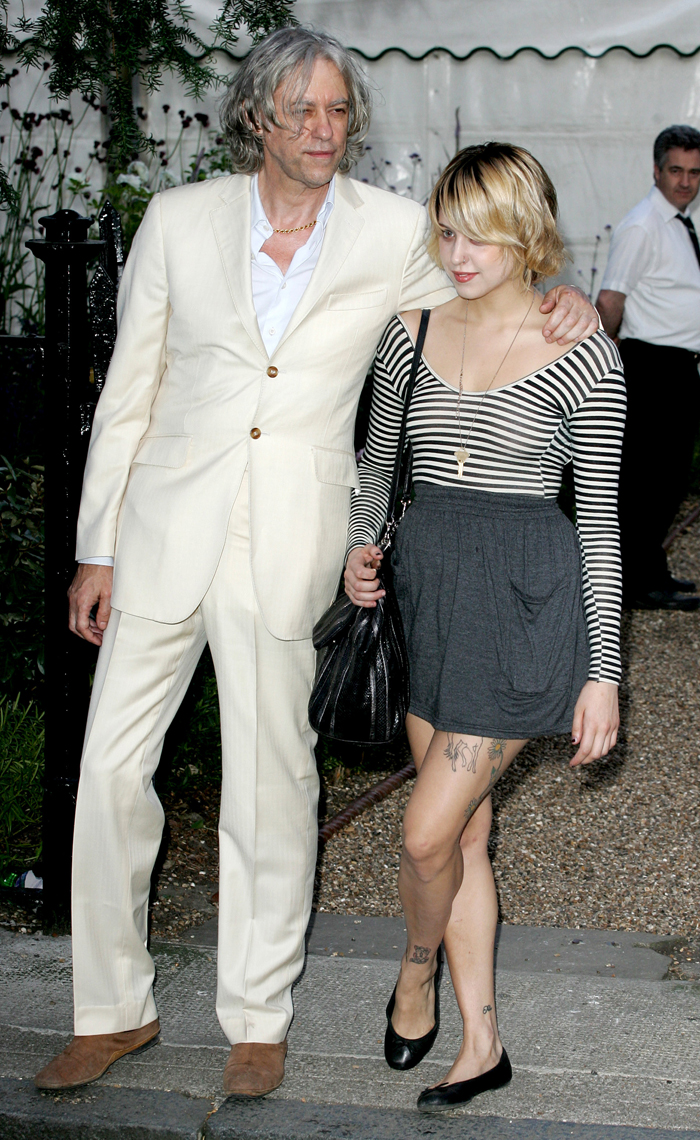 Photos courtesy of Fame/Flynet & WENN