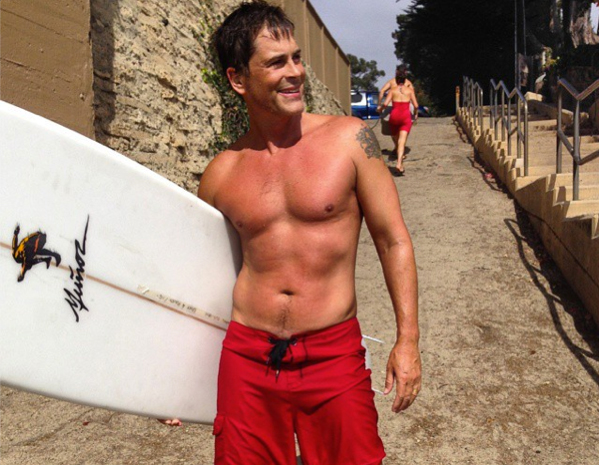 I don't spend much time thinking about Rob Lowe. I'm aware of him as an incredibly pretty person who complains about the injustice of being beautiful. But I saw this photo that Rob posted to Instagram and lost my train of thought for a brief moment in time. This guy recently turned 50, and he could easily pass for 38. The sunburn is a turn-off, but otherwise? The man looks damn good. FYI, the full photo shows blood streaming down Rob's leg. He put himself into the ER for stitches during a surfing jaunt.
Here's a new interview that Rob did with HuffPo at the Hilarity for Charity event to benefit Alzheimer's disease. He's still gushing about his wife of 23 years, Sheryl Berkoff. Rob recently admitted that meeting Sheryl led him to be monogamous for the first time. I guess monogamy suits him because he's talking like a teenager:
Rob's hot for his wife: "I'm going to try to make up for lost time by making out with my wife in the backseat of a car tonight."

Talking about Alzheimer's with relatives: "It's a tacit acknowledgment of aging and mortality. And we don't want to talk about it. We don't want to think of our parents in that light and we certainly don't want to think of ourselves in that light."

On having two adult sons: Lowe actually shudders at the word "adult" when discussing his children. "It's such a depressing phrase. I prefer rambunctious. But I can't really call them kids anymore, can I?"

His early career struggles: "When I was filming The Outsiders, my idea of success was getting the next Martin Scorsese movie. In fact, when Tom Cruise did get the next Martin Scorsese movie [The Color of Money], I was very angry. And then to add insult to injury, it was starring f—ing Paul Newman. So I wanted to kill myself."

His career outlook now: "Living well is the best revenge. It's more about how I can live my life with the people I love. And if work doesn't fit around my lifestyle, I'm not interested."

He loves surfing & paddleboarding: "Maybe it's because I'm a Pisces. But whether it's surfing or just being in the water, I find the ocean unbelievably recharging."
[From HuffPo]
Do all Pisceans love water? I'm not afraid of it but don't seek it out. City and mountains are great, but beaches? Nah. I must be on a cusp.
I find it hilarious that Rob was once jealous of Tom Cruise. He's probably still envious of Tom's salary, but I think Rob comes out ahead in life. Rob's been married to the same woman for decades. They're still madly in love. Tom's been through 3 wives, just like Ross Gellar. For a throwback, here are some Outsiders stills. (Tom's teeth are hilarious. Aww, Patrick Swayze….)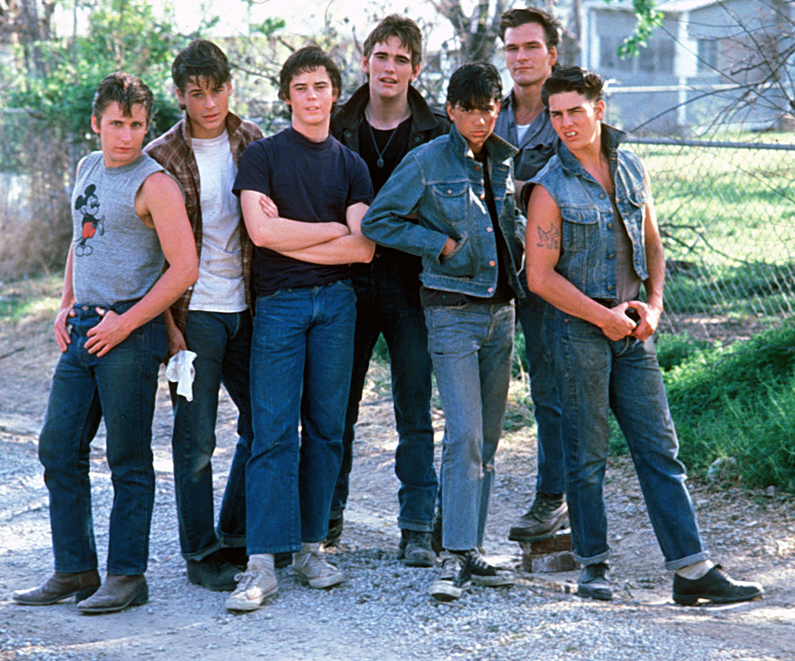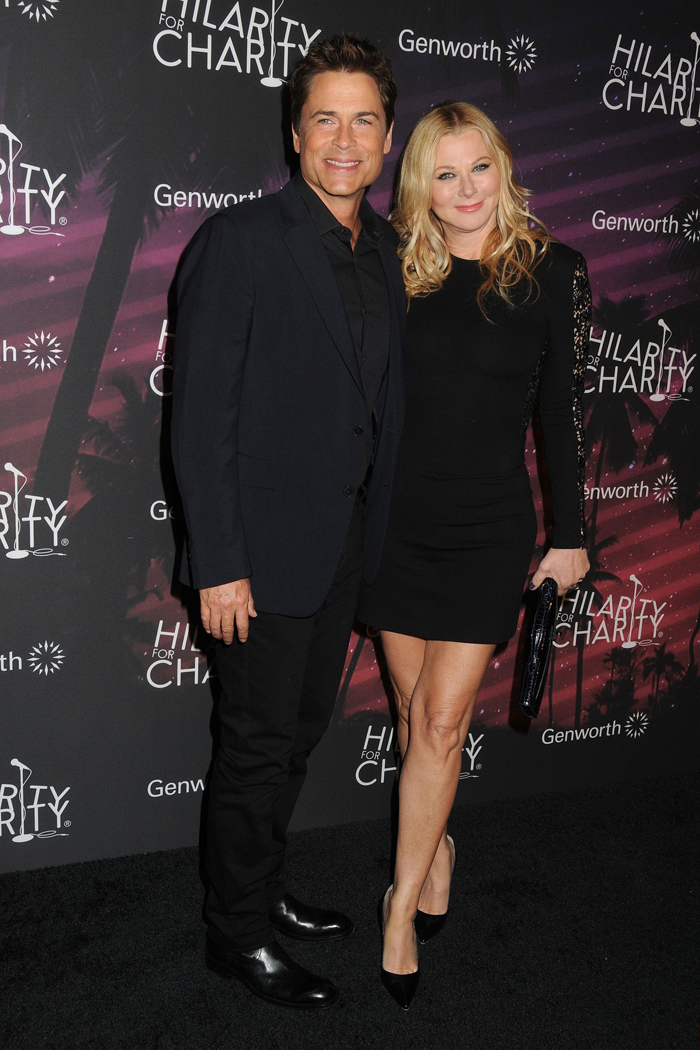 Photos courtesy of Rob Lowe on Instagram, Warner Bros. & WENN