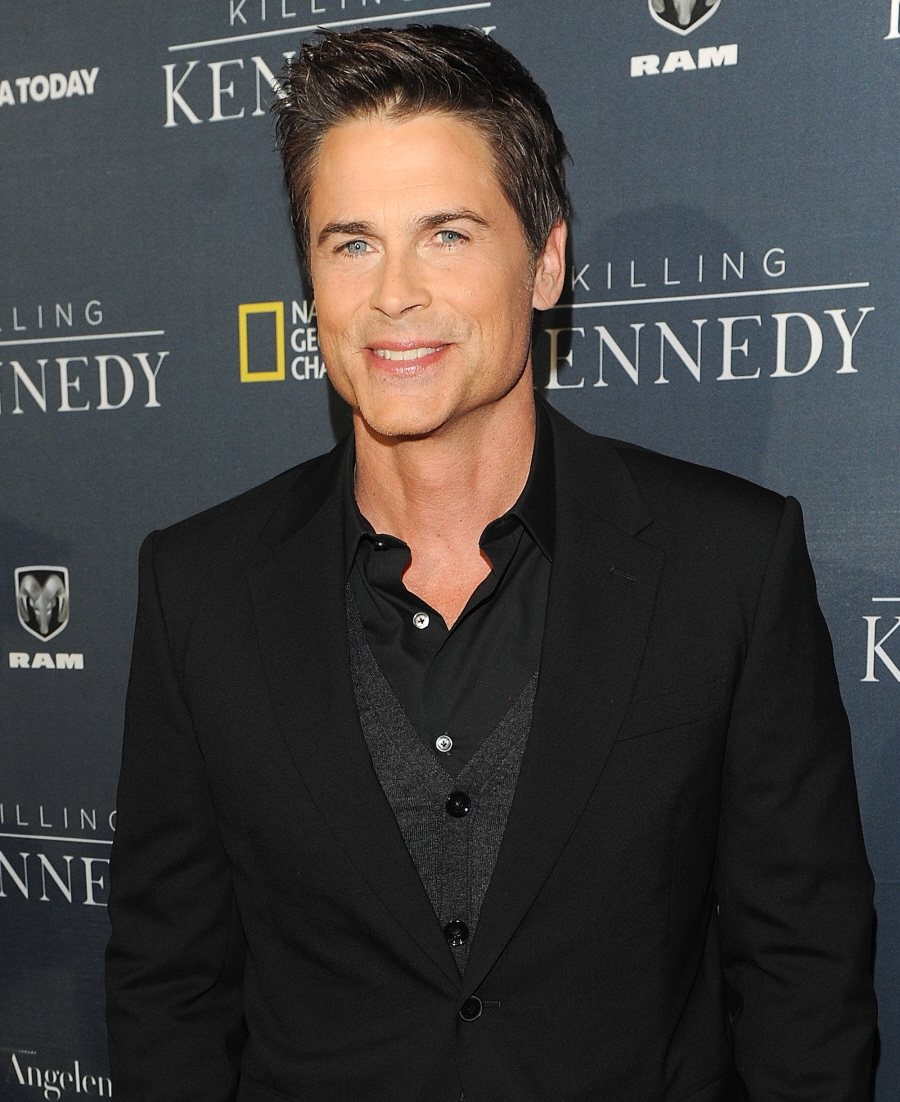 Here's something I never thought I would ever write: Rob Lowe has just pulled a Jessica Biel. Biel went through a period a few years ago where, in several high-profile interviews, she claimed that her beauty was so overwhelming and all-consuming that no casting director could ever see past it and actually hire her for a part. Biel literally thinks her beauty is costing her jobs that go to more homely actresses. So, what did Rob Lowe say that has me looking through our Biel archives? Lowe spoke to the NYT to promote his second memoir, Love Life, and he complains about the "bias and prejudice" against good-looking people. It's like he's a real-life Zoolander, hand to God. Some highlights:
NYT: In this book, you say that you like to be made to look different. Do you feel as if you had to wait out your good looks to get good roles?
Lowe: There's this unbelievable bias and prejudice against quote-unquote good-looking people, that they can't be in pain or they can't have rough lives or be deep or interesting. They can't be any of the things that you long to play as an actor. I'm getting to play those parts now and loving it. When I was a teen idol, I was so goddamn pretty I wouldn't have taken myself seriously.

NYT: Chris Traeger on NBC's "Parks and Recreation" was a total nerd. Was it hard for you to play such an uncool character?
Lowe: My deep dark secret is that I was a nerd in school. I liked the theater. I liked to study. I wasn't very good at sports. It took being famous to make me cool, which, by the way, I never forgot.

NYT: Why do you think people were surprised that you were funny on "Parks and Rec" and "Californication"?
Lowe: Again, there's a historical bias that good-looking people are not funny.

NYT: In the book, you go into great and lascivious detail on your first trip to the Playboy Mansion. Why did you stop going?
Lowe: It's definitely not the place you want to go if you're sober and/or married, both of which I was on my way to becoming around then.

NYT: You've compared loyalty to a political party to recreational drug use. You've been sober for several years now, so what did you mean by that?
Lowe: I find them both highly overrated. Each day another state makes it O.K. for my 18-year-old — any 18-year-old — to go and buy pot like he's buying a Pepsi-Cola, and so let's face it: In the United States, recreational drug use is sort of acceptable. Belonging to one party is acceptable. But my days of just ticking the party box are long over. I judge the candidates for who they are.

NYT: So what do you believe?
Lowe: My thing is personal freedoms, freedoms for the individual to love whom they want, do with what they want. In fact, I want the government out of almost everything.

NYT: In the book you mention that your "Parks and Rec" co-star Rashida Jones calls you a "benevolent narcissist." How different is that from a standard-issue one?
Lowe: I've had years of psychiatry, and I ask about every six months — it's sort of like getting your oil checked — I ask, ''I'm not an actual narcissist, am I?'' The learned men of psychiatry assure me that I meet none of the medical criteria… And the fact that we can even ponder the question immediately disqualifies me from being one.
He wants the government out of everything but he's also complaining about the gradual and long overdue de-criminalization of marijuana? And he sees no problem with that cognitive dissonance? It sounds like he's still trying to explain why he endorsed Arnold Schwarzenegger, I guess. Whatever. Maybe he donated money to Ron Paul too.
As for the "bias and prejudice" against good-looking people… I can't wait for the fundraiser. I hope they hold a telethon to raise awareness for this vital issue.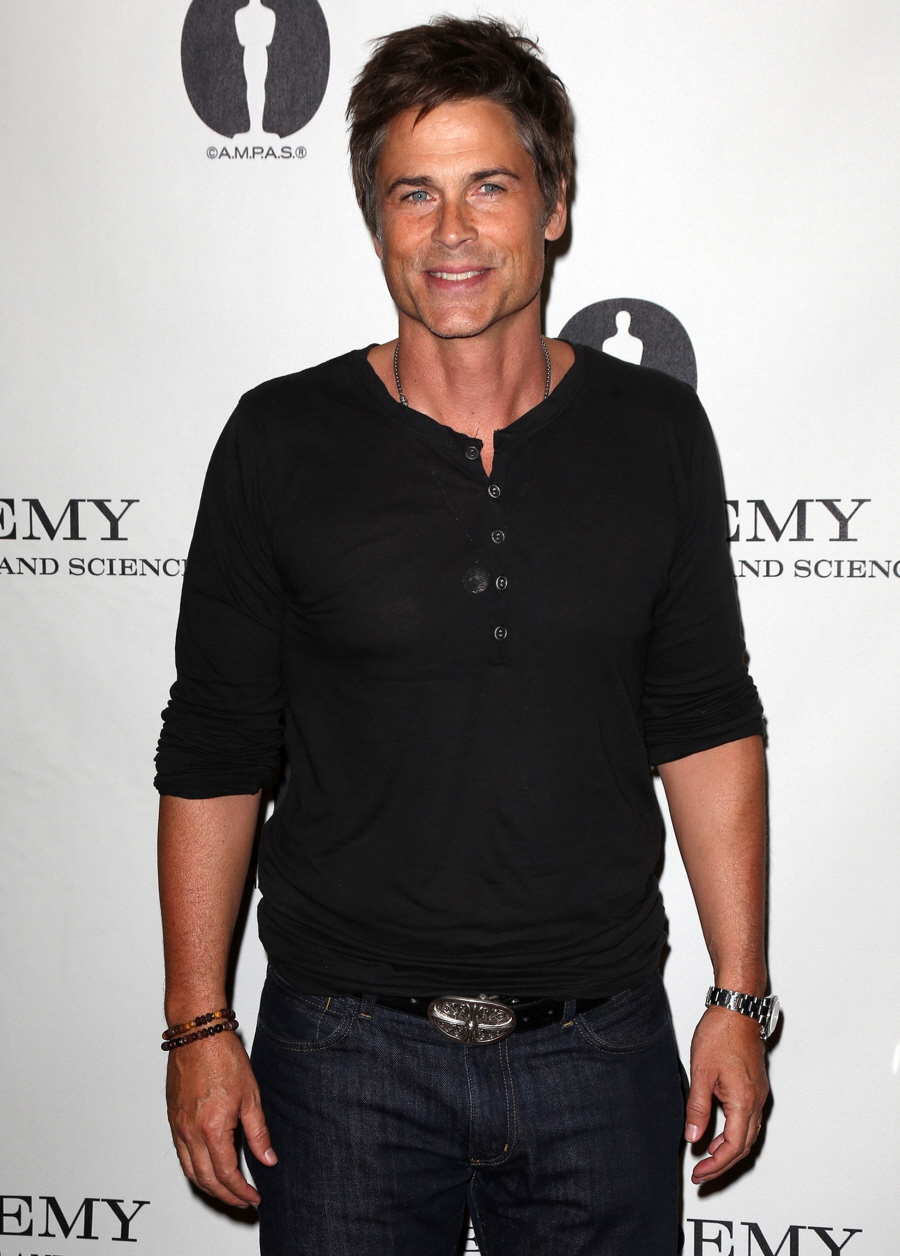 Photos courtesy of WENN, Pej Behdarvand/The New York Times.