Tori Spelling is still milking her messy life for Lifetime's True Tori show that airs on Tuesdays. The last we heard, Tori was under quarantine in the hospital. Lifetime's keeping the ball rolling with a new promo video where Tori cries about her financial woes. She's only making $50,000 this season, and her mom says she can spend that in one store. So Tori is freaking out about how to make more money.
In the video, Tori refuses to downsize her family's lifestyle. Dean McDermott stands there with a lizard on his shoulder (?), and Tori just whines about the injustice of it all. Here's a transcript:
Tori: [crying] "I'm sorry. I just feel reponsible for so many people, and I can't do it. The responsibility of having to take care of so many people financially. And the fear of that? It doesn't matter. People, they look at me, and they're like [sarcastically], 'Oh, poor you.'"

Dean: "No they don't."

Tori: "Like, boo hoo. You have so many problems."

Dean: "No they don't, baby."

Tori: "We live paycheck to paycheck. After this, I have no f—ing idea if work's going to come in. And look at the life we're leading. We pay for five f—ing private schools.

Dean: "Baby, we can change our lifestyle. We can. We can get rid of all that stuff."

Tori: [weeping bitterly] "But why should we have to??? My dad wouldn't have wanted this. I'm just so mad. He worked so f—ing hard. These kids. I don't want to have to struggle. I don't want to change our lifestyle. That's why I work so hard. I don't want to change. "
[From Lifetime - True Tori]
Tori feels entitled to live in the lifestyle she grew accustomed to as a child. If Aaron Spelling wanted Tori to maintain that level of wealth, he would have left her more than $800,000. I can't feel too bad for Tori. She's made millions off reality shows and book sales, but she's blown it all on real estate and luxury goods. Also, why is she paying for five private school educations? Tori and Dean only have four children.
A few more Tori updates:
* The Mail says Tori told Dean to get a vasectomy. She doesn't want more babies with him because of the Emily Goodhand affair. I guess Tori no longer believes that a vasectomy is not affordable.
* Radar has a clip where Dean tells Tori she's using the microwave wrong. They start fighting. He asks, "Why are you even with me?" Tori responds, "I don't know anymore." Such drama! They need a new script writer.
* TMZ says Tori's hospital visit is sketchy. She's reportedly been "faking illness to the point she is actually making herself sick. The Ebola craziness was never real … but Tori created such drama around it, staying up days at a time and not eating … she made herself sick and her health is compromised." That sounds completely believable. Tori loves the dramz.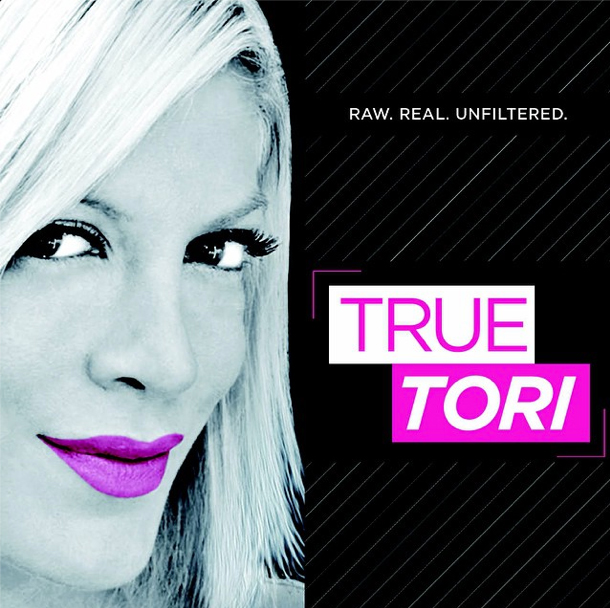 Photos courtesy of Lifetime & WENN