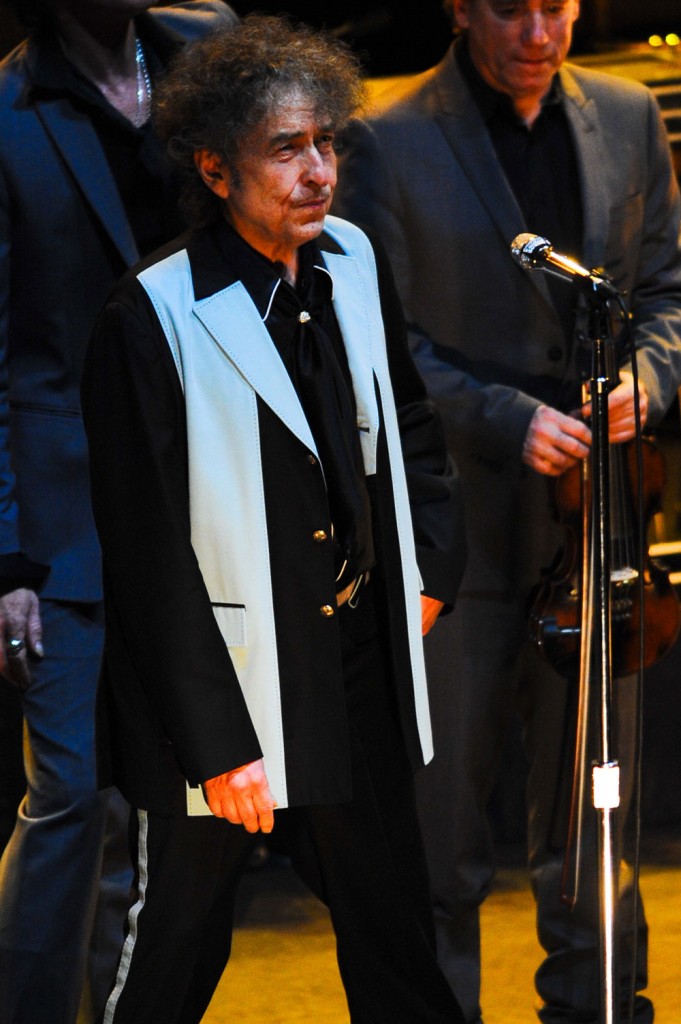 We have never gossiped about Bob Dylan, 73, before, but there's a first for everything. (Update: I'm wrong, of course we've gossiped about him, we gossip about everyone.) This story goes out to my friend Rose R. of CT/NY who loves Bob Dylan. I met her protesting the war on Iraq back in the day. Rose if you are out there, email me! Anyway, to quote Kaiser, we rarely talk about Bob Dylan because he's "a mystery wrapped in an enigma, from Minnesota." The dude is rock royalty and he plays his personal life close to the vest. There are just two quick paragraphs on Wiki about Dylan's personal life. He has four 40-something aged children, from his first marriage to Sara Dylan, which lasted from 1965-1977. One of his sons, Jakob Dylan, is the lead singer of The Wallflowers. (You know their song One Headlight.)
Dylan was married a second time, to a backup singer named Carolyn Dennis, from 1986-1992. He has a 28 year-old daughter from that relationship. No one realized that Dylan had a fifth child and had been married and divorced a second time until a biography came out of him in 2001 called Down the Highway: The Life Of Bob Dylan. So Dylan keeps his business tight. Now the sleuths at the National Enquirer have discovered that Dylan was married a third time to a woman who spent so much of his money that he divorced her once he realized what was going on. This is worded to suggest that this third wife spent all of Dylan's $180 million fortune. I don't think that's the case though, I think she just spent so much that it pissed him off. Supposedly Dylan and the woman, Darlene Springs, were together for 7 years before they got married, and after they made it official she went wild living the high life.
Bob Dylan has pulled off what few in Hollywood have been able to accomplish — an undercover wedding and a secret split, according to a new report by The National ENQUIRER.

The 73-year-old crooner said "I do" to his third wife, Darlene Springs, in 2012 and two years later dumped her after he learned of her out-of-control spending, sources told The ENQUIRER.

"They are splitsville and have been leading separate lives since March," a friend told The ENQUIRER. "It will only be a matter of time before divorce papers are filed."

The much-younger Springs — a decade Dylan's junior — and the folk-rock hero reportedly have known each other for 30 years and were a couple for seven years, before tying the knot in a private ceremony in 2012 with just a minister present, according to insiders.

Apparently, a Malibu beach house and a mansion in Encino, Calif. weren't enough for Mrs. Dylan. Springs allegedly spent her husband's $180 million fortune on clothes, first-class trips to New York City, five-star hotels and top restaurants, according to The ENQUIRER.

"When Bob found out how much she'd [spent], he hit the roof," said the source. "He cut off communication with her.

"He wants a wife to be there for him — but Darlene was too busy shopping."
Now I know why Dylan did that Superbowl ad for Chrysler earlier this year, he may have felt like he needed the money. Also, I don't think an age difference of 10 years is all that much when you're talking about people who are 73 and 63. That doesn't sound like Dylan is robbing the cradle or anything, that's a very normal age difference.
This makes me wonder how much Springs was spending actually. Was she just living high on the hog and does Dylan consider that wasteful? Is he the kind of guy who wants to live like everyone else or is he up for enjoying life's luxuries? I tried to google to find out more, but he's so mysterious that there wasn't much. I did find out that Dylan has a private jet, but that seems necessary given how much he tours.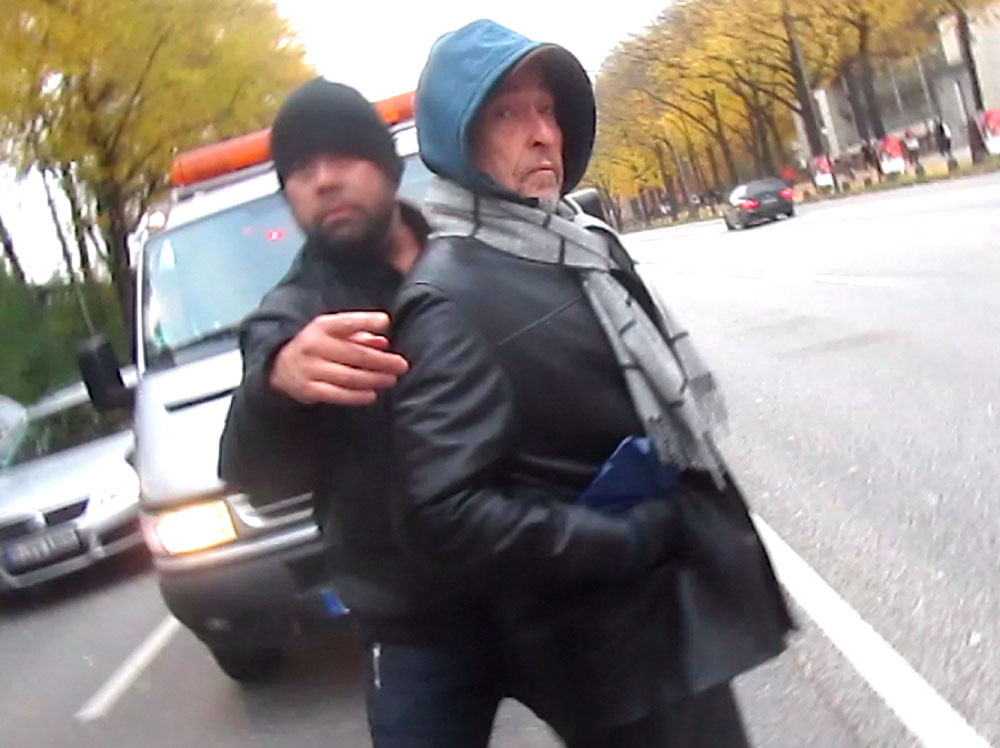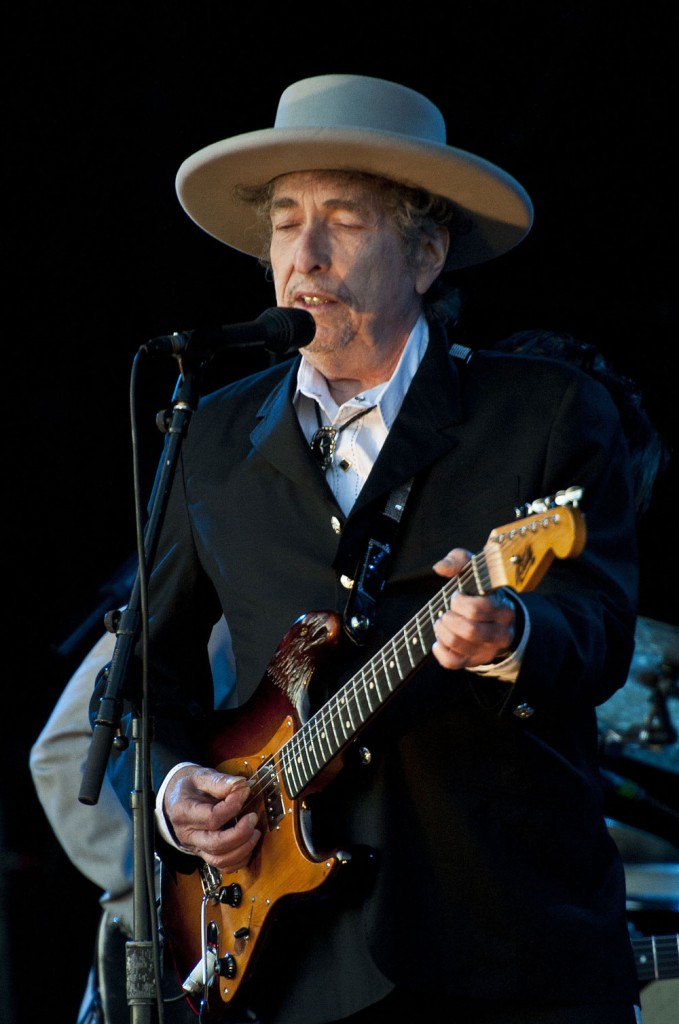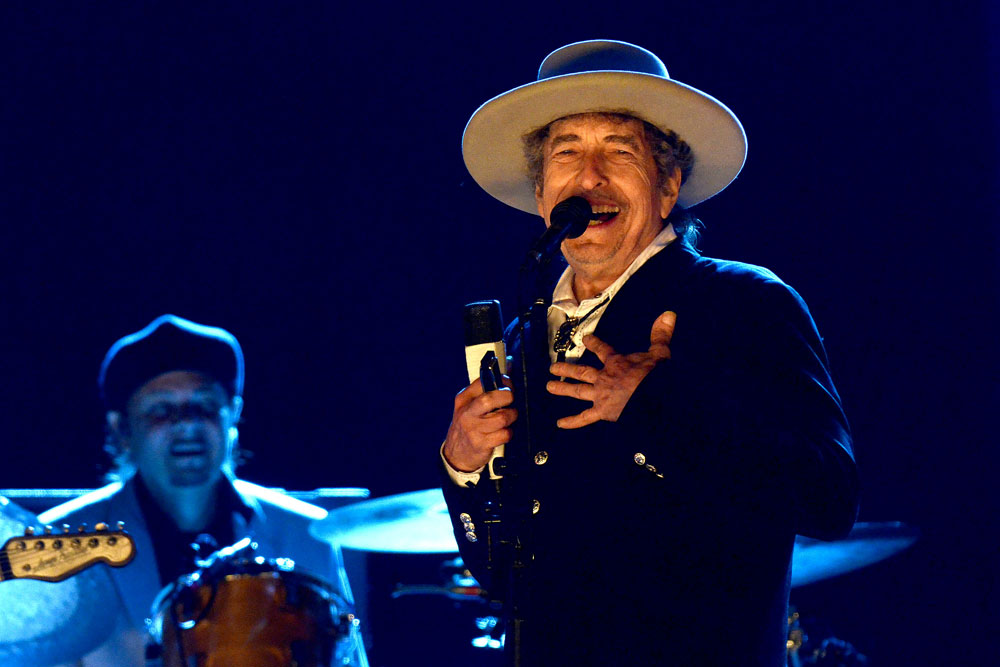 Photo credit: WENN.com